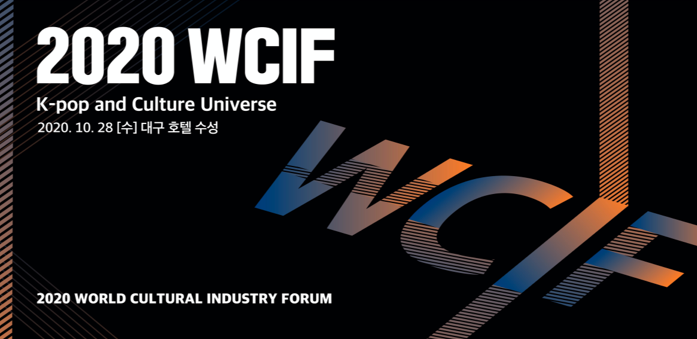 The 2020 1st World Cultural Industry Forum will be broadcast live online on YouTube, Wednesday, October 28.
The growing awareness of K-Pop has increased with BTS' Billboard #1 hits along with SuperM, BlackPink and other artists reaching the shores of the U.S. and many additional countries, the forum hopes to bring East and West through cultural and entertainment together to better understand one another.
BoA, BAEKHYUN of EXO and JOHNNY of NCT are a few of the artists to participate along with many other keynote speakers such as Lee Sooman, SM Entertainment's Chairman, Steve Barnet, Capital Music Group's Chairman and CEO, Joohee Cho, ABC News Seoul bureau chief will be a moderator.
[2020 1st World Cultural Industry Forum]
– 10am on Wed., October 28, 2020
-YouTube Channel Name: World Cultural Industry Forum_WCIF
-Live streaming link: wcif.world/live (open 10/28)
– Korean-English simultaneous interpretation is provided
WCIF:
World Cultural Industry Forum Is an organization initiated to create a 'world of culture,' and aims to serve as an agora to discuss global economic growth powered by culture.
The current 'Information Technology-driven' epoch has fundamentally changed our lives, including the way we enjoy and share our 'contents.' Now that it has become easier for the world to form a cultural consensus, culture's impact on the economy and world peace has become a lot bigger. The music and entertainment industry, in particular, has played a significant role in facilitating international interactions, and the need for cooperation between companies and experts in the sector are still high.
Related Articles