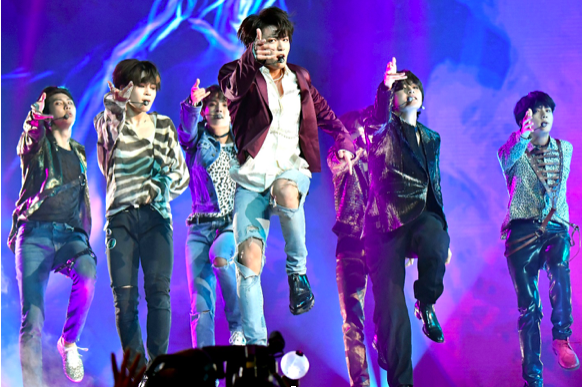 As you walk down the street in any bustling city, you may often hear K-Pop playing in the background. People everywhere are already becoming a part of the growing entertainment phenomenon known as K-Pop music. Even if you are not yet a fan of K-Pop, give it a try, you just might find it fascinating like millions of people all over the world already do. It is extremely popular and, as it continues to spread around the world, people are quickly becoming fans of its upbeat and energetic tempo.
With that being said, let's take a look at some countries that show their immense love for K-Pop music:
Indonesia- with Indonesian K-Pop fans spending at least 24 hours each month listening to K-Pop and they are definitely the most enthusiastic. Wherever you go in Indonesia, it's very likely that you will hear K-Pop music. In many K-Pop videos on YouTube, Indonesian fans contribute to views significantly.
Thailand- with Thailand in the second position, it seems that Southeast Asia is the most supporting region for K-Pop music. Fans in this country also visit South Korea regularly and there are also many local idol groups in Thailand that are inspired by this music. On average, Thai fans spend more than 22 hours per month enjoying K-Pop music.
Vietnam- K-Pop music is well known in Vietnam. Vietnamese fans are very enthusiastic, and many Korean idols visited the country. Fans spend 11 days each year or 22 hours each month on K-Pop content.
Malaysia- Malaysia is the fourth Southeast Asian country in this list and fans in the country have been showing their ardent support. With their relatively strong purchasing power, Malaysia is an ideal tour destination for many K-Pop artists and idols. Fans in Malaysia spend about 20 hours per month listening to K-pop music.
Brazil- K-Pop music is also making its way into the South American market. In Brazil, K-Pop idol groups are making deep impressions among fans who are extremely passionate. They spend about 17 hours each month watching and listening to K-Pop music. As one of the most populous countries, Brazil is contributing to K-Pop music views on YouTube.
Russia- as a country located in both Europe and Asia, Russians are exposed to the cultures of both worlds. There are also many K-Pop fanatics in the country as well. Various concerts have been held in the country and like India, they also spend 16 hours per month enjoying pop Korean culture, on average.
So, is this to say that K-Pop music is not enjoyed in the US or the UK? Not at all. In fact, the number of fans is so much higher in these countries that we had to leave them off of the list to ensure these other countries had an opportunity to show their love and support for K-Pop music. K-Pop has become one of the fastest growing musical genres in the US since the introduction of pop music back in the 50's and 60's.
Contact KCrush America
To learn more about K-Pop music and the performers who make it all possible, contact KCrush America today and become a part of one of the largest online K-Pop communities.
If you enjoyed this article, please feel free to share it on your favorite social media sites.
—-Julie Luong
Related Articles