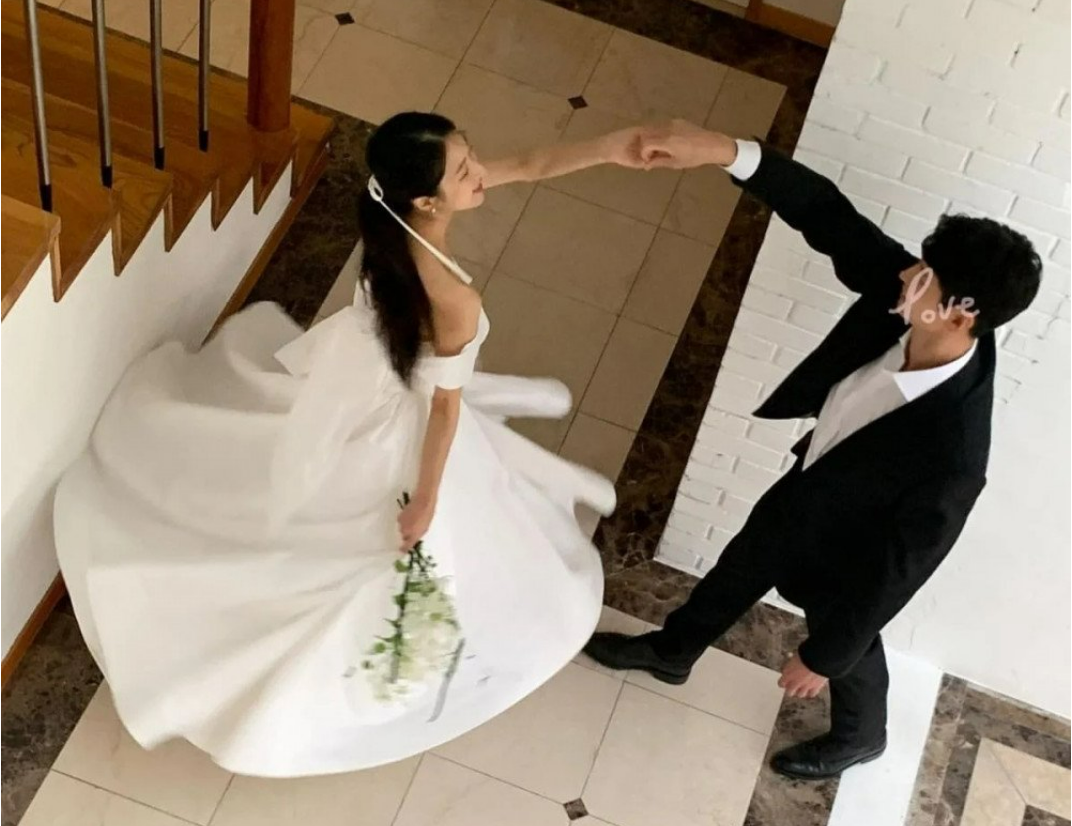 Another former idol's getting married!
Former Nine Muses member Minha announced on February 5, 2023 that she and her non-celebrity fiancé will be getting married in May. On her Instagram, she shared a letter announcing the happy news.
Hello, I'm Minha.

I have a story that I want to convey with my heart to many people who always support me, so I am writing a handwritten letter after a long letter. I'm getting married in May, spring, which is the season I love.

Meeting him at the end of my 20s, when I was going through a lot of changes, and having been together for the past three years, he helped me discover a side of me I didn't know, made me smile brightly, and gave me the courage to stand up and move on.

I had written in my diary about who I should do it with if I get married someday.

When I happened to read the diary, I found each and every one of them in this person. I'm going to take a new step in Act 2 of my life with someone who came to me like a gift.

As soon as I turned 20, I debuted as Minha, a member of Nine Muses, and received a lot of love and support while sharing my daily life on the Sososaso channel that I started at 29.

It was a very happy and thankful time to share a lot of affection with each other in shining times. Thanks to your warm support, I always want to be a better person.

I will continue to deliver good energy as a friend who shares a piece of your youth and small stories in your daily life.

I think it'll be a happier start if you send me your warm support for my new start. You're going to congratulate me a lot, right?

It's still very cold. Be careful not to catch a cold and have a happy day!

Thank you.
View this post on Instagram
Minha was a member of Nine Muses from 2010-2016. In 2009, she was one of the original members selected through the Mnet reality series Children of the Empire with Rana, Sera, Eunji, Lee Sem, Euaerin, Jaekyung, Bini, and Hyemi. Minha left the group in June 2010 when she and Euaerin did not renew their contracts with Star Empire. Upon leaving, Minha became an actress. She also posts content on YouTube.
Congratulations to Minha and her fiancé on the upcoming nuptials!
—-Olivia Murray
#MinhaNineMuseMayWedding #MinhagetsmarriedinMay #May2023MinhaNineMuseWillMarry #kcrushnews #kpop #koreanactress #Sososasochannel #Minha #kcrushamerica #nonkpopmarriage #noncelebrityfiance #congradulationsMinha #kdrama #upcomingnuptialsMinha #ChildrenoftheEmpireMinha #kpopmedia #kdramanews #koreamarriages #NineMuses
Related Articles