Do you enjoy watching variety shows?   If so, there is a show called 'Roommate' I would like to recommend.   You might have already heard of this show because it's been aired for a couple of months and Season 1 has just ended not too long ago.   Let me tell you this, Season 1 was not so great.   There have been too many issues between the members and the viewers complained that they didn't even look like family (which they're not obviously, but in the show they're living together as a "family").   Some members didn't even get along with each other.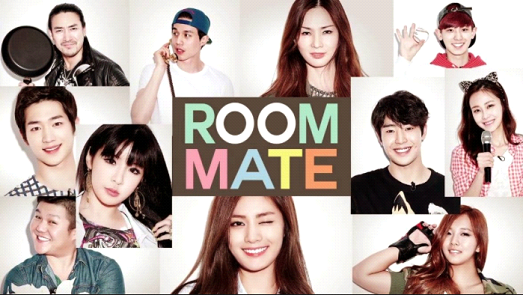 When this show first started, many people were excited to watch it, because the idea of this show was very unique and so different from other shows.   They never had a show where a bunch of celebrities are living in the same house together.   The fans were dying to watch their favorite celebrity live with other people.   It gave them a chance to show the audience who they really were, and how they acted when living with others.   Because, people were so thrilled to watch, made it a bigger disappointment.
The first episode was okay, but after that it just seemed like they were dragging it forever.   They would give a sneak peak of next week's episode, but once it got to that week, they actually never showed what was on the sneak peak.   They only used it to gain more viewers, which didn't work very well after the audience got tired of it.   People got excited when they saw the sneak peak, but they either broadcasted it a few weeks later, or not at all.
Overall, the show was very unorganized.   It showed some content that wasn't necessary such as the members arguing, making love lines between the members when it clearly showed they had no interest, and other things.   When this show was getting ready for Season 2, six out of 11 members quit the show.   Park Bom was the first one to leave, because she was dealing with her drug problems, and Lee Sora left not so long after Bom.   People are saying that Lee Sora left because her only friend in the house was Bom, so when Bom left, Lee Sora decided to leave as well. Song Ga Yeon also quit to focus more into UFC, Shin Sung Woo, Hong Soo Hyun, and EXO's Chanyeol left, so they can focus more on their careers. The format of this show was very messy.  Overall it was not pleasing to watch.   However, Season 2 is great.   They should have just done this with the first season, because surprisingly Season 2 is a hundred times better than Season 1.


Season 2 has seven new members to fill in the empty spots: Lee Guk Joo who is a popular comedian, SNSD's Sunny, GOT7's Jackson, Kara's Young Ji, GOD's Park Joon Hyung, actor Otani Ryohei, and Bae Jong Ok.
Season 2 has only aired two episodes, but its already getting compliments from the audience and you can really see the improvements from Season 1.   These seven new members have their own styles and this time all the members seem to be getting along especially now that they have 2 comedians living in the house, they're always having a good time. I'm a fan of this show myself, and I'm glad that they're finally looking like a real family.   There are still some awkward moments every now and then since they haven't been with each other for long, but you can really see a special bond between them and it will grow even stronger as they get more comfortable with each other as the show continues.
I recommend watching Season 2 of Roommate.
—- Juyeon Oh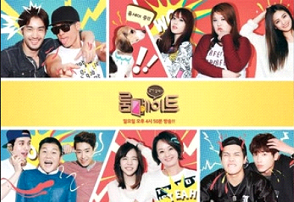 Related Articles