In September, we posted some misheard K-Pop lyrics because it's part of the fun of being a K-Pop fan. Of course, ears don't just get better after one misheard song. So I'm back for some more shenanigans with more songs that you may never hear the same way again!
Looking at the actual lyrics, this just doesn't make sense.
N-Sonic "Pop Beyond"
"Pop Beyond" sounds like "Papillon," but no butterflies or cute, fluffy puppies make an appearance in the MV. But, it does offer casserole.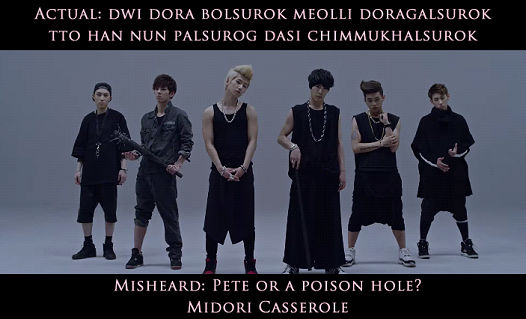 Either way, this is a messy and potentially food-poisoning-inducing combination.
T-ara "Sexy Love"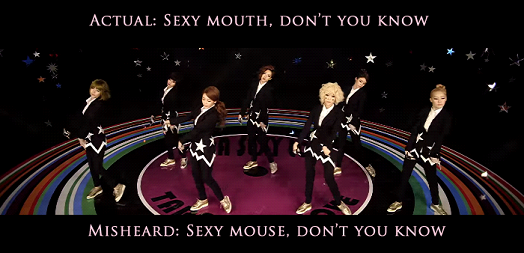 Whatever catches your fancy, I guess.
B.A.P "Warrior"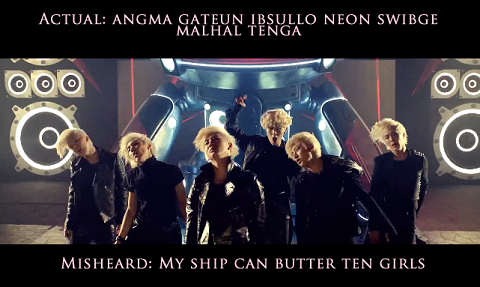 It's Daehyun's line, and Daehyun loves food. Seems legit!
T.O.P "Doom Dada"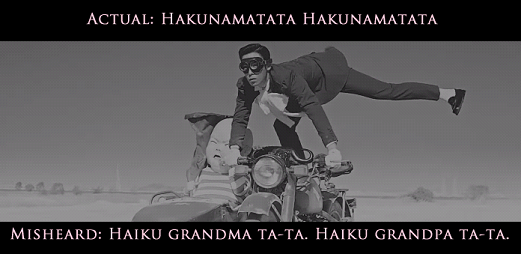 "Doom Dada" is fairly abstract, so why can't grandma and grandpa be so too?
Teen Top "Supa Love"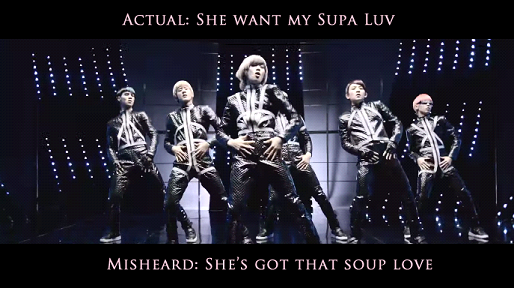 Sometimes the need for chicken noodle soup trumps all other needs.
The song a lot of us sing on Pay Day, right?
There's always more misheard lyrics in store! For our next installment, do you have any you want to share? Let us know below or share on our Facebook or new forums!
— Joelle Halon
One response to "Adventures in Misheard Lyrics Part 2"
Related Articles