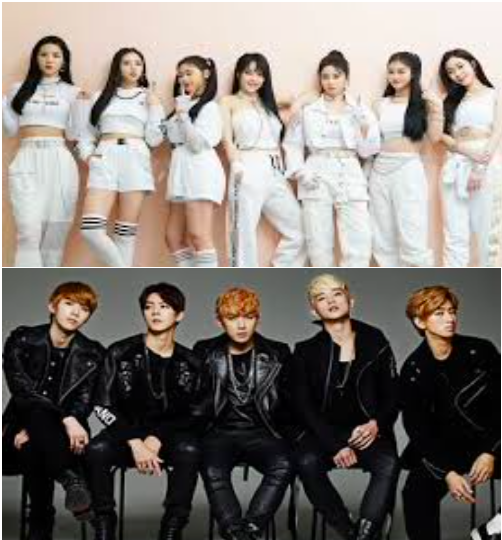 The Korean Entertainment sphere is often bombarded with overwhelming numbers of newly formed bands even as others dwindle away and get disbanded; losing ground in the memory of fans with time. Some resolved bands have however, found their way back on their feet and re-debuted with various modifications including member and label changes. Here are some of the K-Pop bands which have undergone re-debut.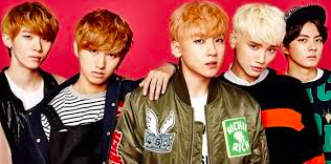 1. MAP6
This is the group that has undergone the most re-debuts throughout its existence owing to various concerns including members leaving while others join in numerous instances. The group originally debuted as TAKEN (테이큰) in 2011 with the hit single "Only You". After changing their label and members, the band disbanded and re-debuted with the "You're The Only One" single as A-PRINCE (에이프린스) in 2012 under the new agency, New Planet Entertainment. The band disbanded again in November 2015 and re-debuted again as MAP6 under DreamT Entertainment agency; as well as its Japan's KISS Entertainment agency, with the hit single "Storm". In 2018, the 5-member MAP6 group changed agencies to All-S Company. In December 2019, 4 of the 5 group members were announced to be enlisting in the military within 2020's first half. The group; which held a fan meeting and concert in Japan in November and December of 2019 and thanked their fans for their support, has since been in hiatus awaiting the member's comeback from the mandatory military service.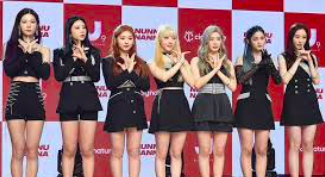 2. Dreamcatcher
The group originally debuted as MINX in September 2016 under Happyface Entertainment agency. The 5-memebr band debuted at Oak Valley Summer with the "Why Did You Come To My Home?" digital single. After a short-lived hiatus, the group came back with the Love Shake mini album in July 2015 only to disband in November 2016. The group then re-debuted as Dreamcatcher in January 2017 with an additional 2 members on board. They debuted under the same agency; now known as Dreamcatcher Company, with the single album Nightmare. Dreamcatcher made its official stage debut at M Countdown in January 2017 with the "Chase Me"; Nightmare album's title track. The group has been skyrocketing in the entertainment arena, including their Prequel EP; released in July 2017, which topped the US iTunes Kpop Top 100 Chart and ranked 5th in Billboard World Albums Chart.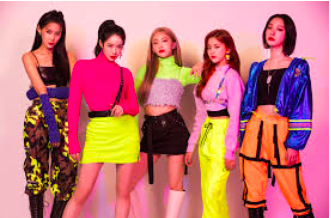 3. Hinapia
The 10-member band entered the entertainment scene in 2016 under Pledis Entertainment debuting as Pristin; which was formerly known as Pledis Girlz. Most of the members participated in the Produce 101 television show which saw two of them debuting as part of I.O.I before reuniting with other Pristin members. The reunion was ensued by the group's official debut with the extended play Hi! Pristin in March 2017. In October 2017, one of their members, Kyla, went on a health break while in May 2018, 5 members teamed up to debut as Pristin V with the Like A V single album. Unfortunately, the group disbanded in May 2019 with only 3 out of the 10 Pristin members choosing to stay with Pledis Entertainment agency. In October 2019, 3 of Pristin V's members re-debuted under AlSeulBit Entertainment; renamed as OSR Entertainment shortly afterwards, alongside an additional new member. Days later, the newly formed 4-memebr group was revealed as being Hinapia, which officially debuted with the hit single "Drip" that ranked 18th on the World Digital Songs Sales chart. In August 2021 however, Hinapia disbanded with OSR Entertainment terminating all members' contracts.
4. Cignature
Cignature originally debuted as GOOD DAY; which had pre-debuted as C9 Girls, under C9 Entertainment in August 2017 with the mini album, All Day Good Day. Before the mini album, GOOD DAY had made several appearances through their GOOD DAY 2 U reality show that aired on V live from July 20 to August 20, 2017. The All Day Good Day mini album composed of three tracks from the band's subunits including Midnight, Good Night and Good Morning. In November 2019, 5 of the 10 members teamed up, with an additional two new members, and re-debuted as Cignature while still under C9 Entertainment. In January 2020, C9 Entertainment established J9 Entertainment to run girl groups including Cignature. Cignature officially debuted in January 2020 with the "Nun Nu Nan Na" single. In April 2021, two members left the group; which had founded their "Ciluv" fandom name two months earlier, leaving a 5-memebr Cignature band; which then changed its fandom title to "SIGNFAN".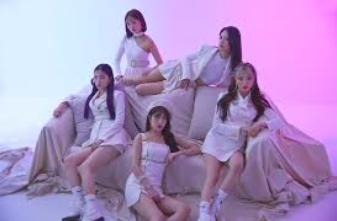 5. REDSQUARE
REDSQUARE (RSQ) originally debuted also as GOOD DAY under C9 Entertainment in August 2017. After 5 of the 10 GOOD DAY members teamed up to form Cignature in November 2019, 4 of the remaining members, with an additional new member, re-debuted as REDSQUARE in May 2020 under About Entertainment agency. The remaining GOOD DAY member, Heejin, became lyricist and music producer with the Solcire production group. REDSQUARE officially debuted with the Prequel single album and its "Colorful" title track in May 2020 and later changed agencies to ICONIC MnE in December 2020.
—-P. Earilkh
#RedSquare #GoodDay #Cignature #Hinapia #Dreamcatcher #Pristin #MAP6 #MINX #TAKEN #KCrush #KCrushAmerica #kpop #kpopmusic #kpopidols #kpopstars #kpopdebutes #kpopfans #kpopgirlgroups
Related Articles