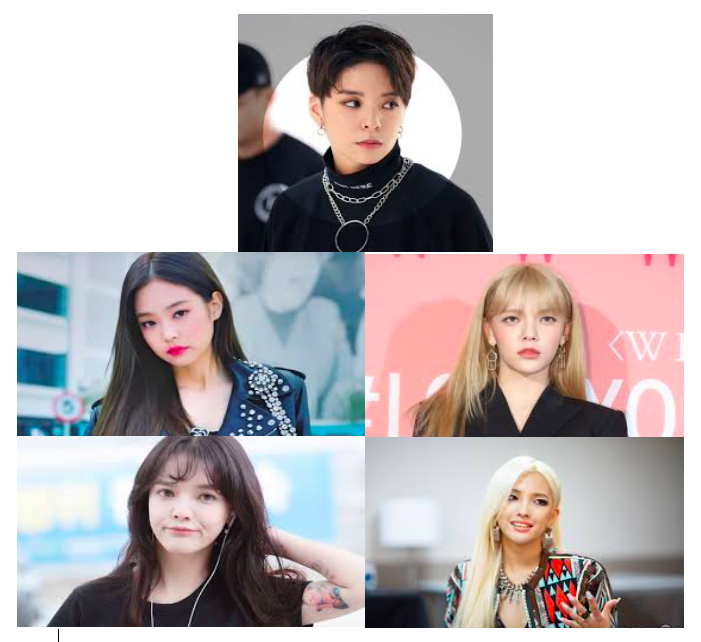 Rapping was originally perceived as a male's fraternity owing to the gender's domination in this field. When Korea started embracing the rather initially socially criticized genre, rapping was majorly associated with males. However, with the global rise of female rappers and globalization effect; which has turned the world into a village thus aggravating the proliferation of values a cultures, South Korea and Asia at large has increasingly appreciated female rappers. Below are some of the best female rappers in the K-Pop industry.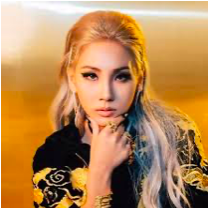 1. CL (Former 2NE1)
This is by far the most talented K-Pop female rapper attested by her reference in the industry as "the baddest female". The legend originally debuted as 2NE1's member in May 2009 under YG Entertainment. CL's rapping skills stood out when she debuted as a soloist in May 2013 with "The Baddest Female" single under YG agency and the ensuing American solo debut in August 2016 with the "Lifted" single under Schoolboy Records. Upon 2NE1's disbandment, CL left YG agency shortly after and joined SuneV, which is among the agencies she is currently working with. The diva has released numerous hit singles; including "Hello Bitches", and worked with notable rappers; including G-Dragon and America's Black Eyed Peas.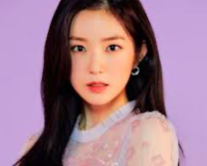 2. Soyeon ( (G)I-DLE )
The multitalented record producer and songwriter gained eminence as a notable rapper through her participation in the Producer 101 and Unpretty Rapstar reality shows. Soyeon showcased her rapping aptitude through her solo debut single, "Jelly", released in November 2017. She further displays her exceptional skills while under (G)I-DLE girl group, which debuted under Cube Entertainment in May 2018.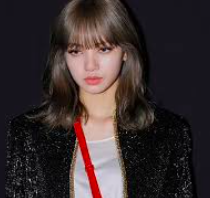 3. Lisa (Blackpink)
The gifted artist of Thai descent has created waves over the last half a decade becoming a notable brand that has catapulted the eminence of Blackpink group; which debuted in August 2016 under YG Entertainment. The Blackpink's main dancer and rapper is known for her energetic rap lines that flawlessly blend with the accompanying beats into a fusion of creativeness. Although Lisa's rapping aptitude always stands out even during band performances, it was clearly articulated in her soloist "Lalisa" single released in September 2021.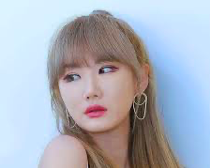 4. LE (EXID)
Formerly known to be a rap teacher, LE was an underground rapper with Jiggy Fellaz co-ed group before pre-debuting by the name "Elly". She debuted with EXID group which debuted in February 2012 where she has been representing the rapping genre through quality pieces. LE has collaborated with distinguished artists including HyunA, Zia and K.Will.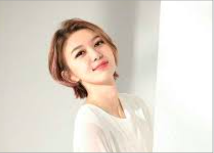 5. Dami (Dreamcacther)
Dami's exceptional rapping skills became known in September 2014 through her debut with MINX; which later re-debuted as Dreamcatcher in November 2016 with additional members. During the group's participation in the MIXMINE show while representing Dreamcatcher Company, Dami's extraordinary aptitude credited her respect in the rapping genre.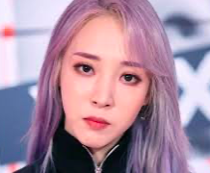 6. Moonbyul (Mamamoo)
The lead rapper of Mamamoo girl group; debuted in June 2014 under RBW agency, is eminent for her uniquely soft rapping style. Moonbyul's unique skill was amplified in her solo debut single, "Selfish", released in May 2018.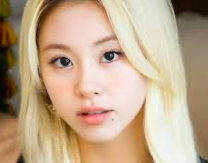 7. Chaeyoung (TWICE)
Chaeyoung rapping skills were the foundation for her success in JYP Entertainment's SIXTEEN survival show. Upon scooping a worthy position in the contest, Chaeyoung debuted as a member of TWICE in October 2015. The idol has worked with prominent artists including Nayeon and America's Annika Wells.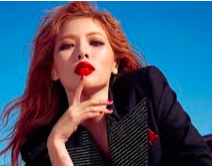 8. HyunA (Former 4Minute)
The former Triple H, 4Tomorrow, Trouble Maker, 4Minute, and Wonder Girls member started off her rapping career under Wonder Girls; which debuted in February 2007. HyunA re-branded as a soloist; majoring in the rapping genre, in January 2010 with the "Change" single. The legend; currently under P Nation agency, has worked with various artists including PSY and G.NA.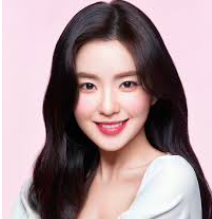 9. Irene (Red Velvet)
The rap queen revealed her skills by training under SMROOKIES starting December 2013 before debuting as Red Velvet's member in August 2014. Irene has overtime showcased her growing raping expertise through her band's participation in numerous shows including Music Bank and KBS Song Festival.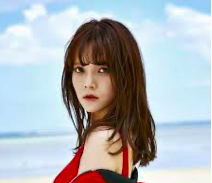 10. Jimin (Former AOA)
Jimin entered the spotlight by debuting as an AOA's member in July 2012 through an explosive performance on Mnet's M! Countdown. Jimin's peculiar rapping proficiency wooed many crediting her a massing following since the performance. In a bid to showcase her quality rapping techniques, Jimin contested in the Unpreety Rapstar survival show where two of her collaboration songs ranked 1st and 2nd in separate Gaon Singles Chart. She collaborated with J.Don for a FNC Entertainment agency's N Project before debuting as a soloist in March 2016.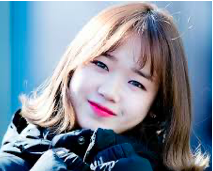 11. Choi Yoo Jung (Weki Meki)
Yoojung flaunted her rapping handiness upon contesting in the 2016 Produce 101 survival show; from which she debuted as an I.O.I band member in May 2016 under YMC Entertainment. Upon the group's disbandment, Yoojung debuted with Weki Meki group, which debuted in August 2017 under Fantagio agency. Fantagio and Starship Entertainment collaborated to team up Cosmos Girls and Weki Meki into WJMK band, where Yoojung's rapping abilities are being put into use.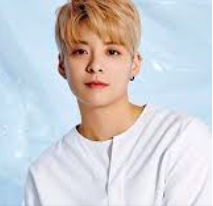 12. Amber Liu ( Former f(x) )
The tomboy of Taiwanese-American descent has created waves in the K-Pop industry for over a decade-long not only due to her unique personality and boyish look but also her rapping delivered in a deep and rich vocal. She ventured the spotlight by debuting as a member of f(x) group under SM Entertainment. She debuted as a soloist in February 2015; a venture which articulately brings out her rapping aptitude that was long overwhelmed under the previous group performances.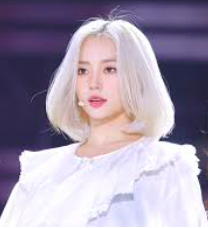 13. Yeeun (C.L.C)
The rapper started out as a backup dancer, alongside other individuals, for G.NA. Yeeun then debuted with CLC in March 2015 under Cube Entertainment and showcased her rapping aptitude by participating in the Good Girl survival show.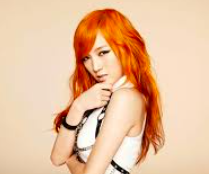 14. Jia (Former Miss A)
The Chinese rapper started off as a member of Sisters; a Wonder Girls' Chinese version band under KYP Entertainment back in Beijing, China. Upon the group's cancellation, Jia debuted as Miss A's member in July 2010 but left in 2016. She joined China's Banana Culture Music agency as a soloist in June 2016 where she released numerous hit singles that credited her massive reception attested by the Breakthrough Female Artists of the Year. Her rapping aptitude saw her collaborate with eminent artists including GOT7's Jackson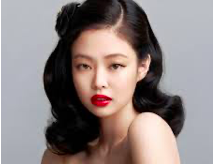 15. Jenni (Blackpink)
Jennie's rapping proficiency was initially flaunted upon her debut as a Blackpink member in August 2016. Although the band comprises of two highly talented rappers, both Jenni and Lisa have uniquely diverse techniques and vocals. Jennie's rap style is clearly expressed in her "Solo" single track that was released during her soloist debut in October 2018.
Are you happy with our list? Can you think of any other female rappers who did not make the list?
—-P. Earlkh
#koreanfemalerappers #femalerappers #CL #AmberLiu #fX #Jenni #Blackpink #2NE1 #HyunA #4Minute #Jia #MissA #Yeeun #CLC #ChoiYooJung #WekiMeki #Jimin #AOA #Irene #RedVelvet #Chaeyoung #TWCE #Moonbyul #Mamamoo #Dami #Dreamcatcher #LE #EXID #Lisa #LisaBlackPink #Soyeon #(G)I-DLE #kcrush #kcrushamerica #kpop #kpopgirlgroups #kpopidols #kpopsingers #kpopfans
11 responses to "Best K-Pop Female Rappers"
Related Articles