2022 has ended, so it's that time of the year where we (and everyone else) do their "year-in-review" segments.
Kcrush kicks off our year-in-review segments by rating the debuts from 2022. It should be prefaced that many K-Pop songs in recent years have the same formulas and many of the songs don't stand out like they used to do. However, it's what you can do with the material you've been handed.
2022's girl group class is, with all things considered, one of the strongest debut classes in recent years. This year had several monster rookie debuts including NEWJEANS, who became the fastest girl group to earn a daesang (Asia Artist Awards, "Performance of the Year"), and Le Sserafim. There are even groups from smaller companies that caught our attention, and we hope they caught your attention too!
Using an A-F scale, we ranked this year's reviews. Of course, we welcome you to discuss your rankings and who you liked this year!
A

CSR | Debut: July 27, 2022 | A2Z Entertainment
While the Girl Crush concept continues to be one of the dominating concepts in K-Pop, CSR's innocent concept is a breath of fresh air!
For fans of early GFRIEND, Lovelyz, and April, CSR fills the void these groups left behind. The group does an innocent concept with power behind the vocals and performance. "Pop? Pop!" and "♡TiCON" are such lovely songs that ooze with nostalgia of previous K-Pop generations. At the same time, their tracks have an early 2000s J-Pop vibe to create a unique feel that speaks to fans of both K-Pop and J-Pop.
If CSR can continue to capitalize on their nostalgia-carving path, they can carve their own niche that will help them standout in this year's K-Pop class.

Fifty-Fifty | Debut: November 18, 2022 | ATTRAKT
Fifty-Fifty's debut featured three different tracks that reflect their talents and vocal diversity. With each of the tracks released as singles from their The Fifty EP, the ATTRAKT quartet knew how to impress from the word "go."
"Higher" and its mid-tempo beat shows off Fifty-Fifty's vocals beautifully. Each member has an opportunity to share their smooth, velvety vocals that set them apart. The deeper tones make their vocals stand out more than other groups. Meanwhile, "Lovin' Me" is a solid track that has clear harmonies while reflecting Fifty-Fifty's soft side. Finally, "Log-In" reflects their power while allowing Fifty-Fifty to compete with a standard K-Pop dance track.
Because Fifty-Fifty debuted with a variety of songs that reflect their capabilities vocally and talent-wise, it's clear they're going to be a powerhouse in 2023 if they have adequate promotions and support. We see these girls as potential rookie-of-the-year contenders!

Le Sserafim | Debut: May 22, 2022 | Source Music
Despite the bullying controversy that caused Kim Garam's ousting from the group, Le Sserafim maintained their Monster Rookie status since their "Fearless" debut back in May.
Le Sserafim's strengths lie in how diverse their lead singles have been. With tracks spanning the dance-pop ("Fearless," "Antifragile") and R&B ("Impurities") genres, Le Sserafim offers something refreshing. Their vocals aren't as over-processed as other groups, which adds to their uniqueness. The songs have repetition, which normally would be an annoying trait, but for Le Sserafim, it's a signature that works given their vocal color and overall presentation.
If Source continues to give Le Sserafim unique tracks, they have the potential to remain a top-tier group beyond their rookie year.

Mamadol | Debut: January 28, 2022 | Disbanded: February 4, 2022 | Mama the Idol
While Mamadol (M.M.D) was a project group born from Mama the Idol, they were an A-class group made up of former idols Kahi, Jungah, Sunye, Yang Eunji, and singers/actresses Byul and Hyun Jyuni.
While "WooAh Hip" is a fierce track, it isn't much different from what many idol groups release today. However, since it's a song from first- and second-generation singers showing they could still compete with today's young stars, "WooAh Hip" showed that parenthood and time can't stop talent and the will to perform. This alone earns Mamadol an A!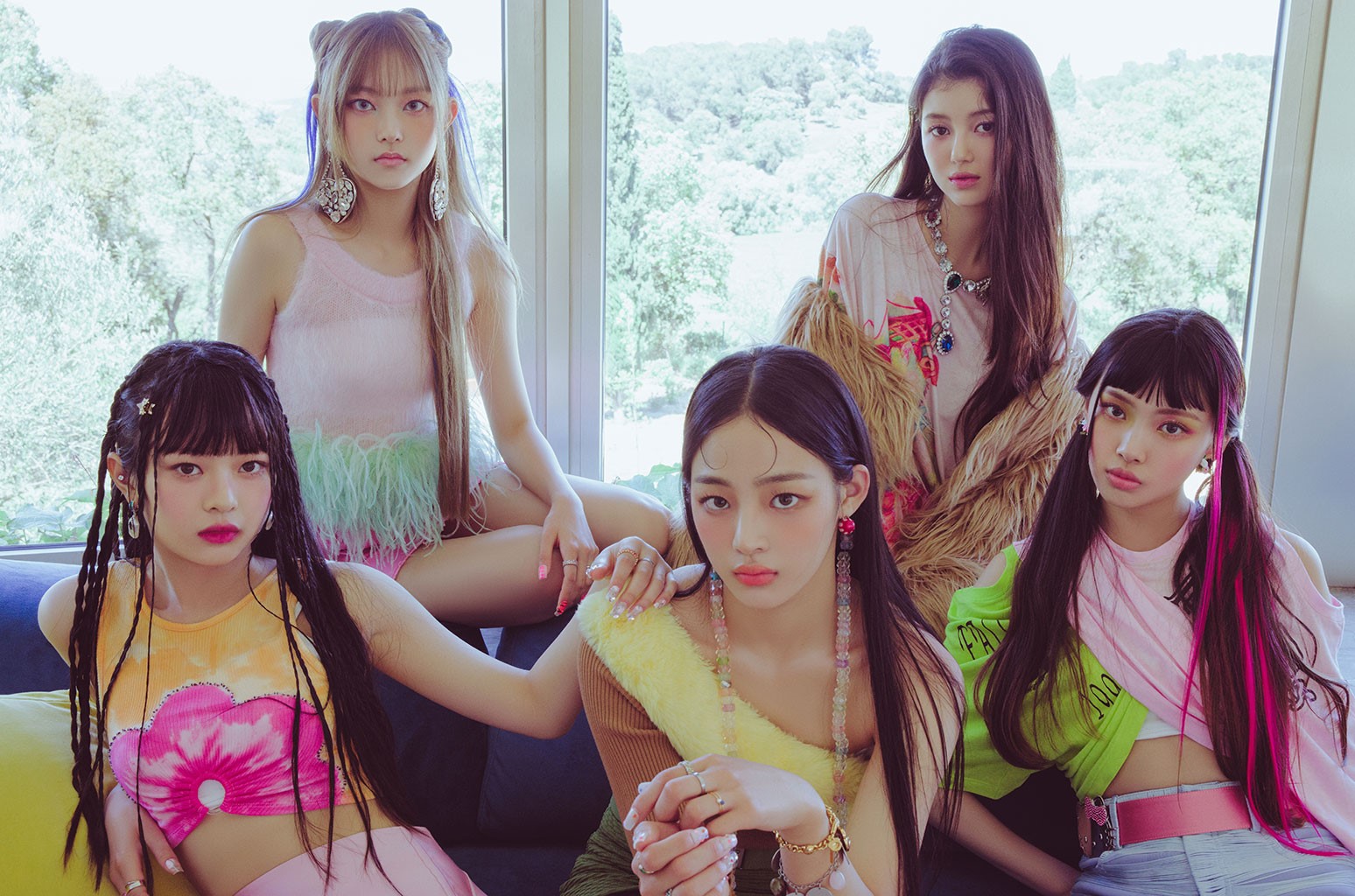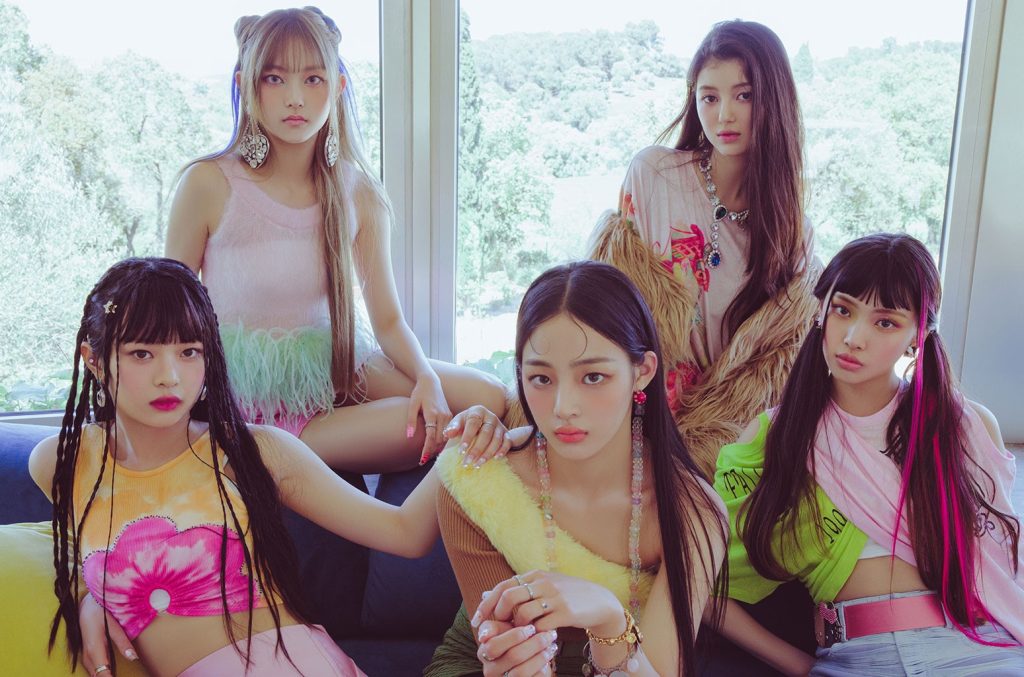 NEWJEANS | Debut: July 22, 2022 | ADOR
With the large number of K-Pop groups debuting every year, so many groups get lost unless they have an "it" factor. NEWJEANS is one of those groups that has "it." Since their debut, NEWJEANS earned the love of Korean and foreign fans while racking up honors along the way including music show wins and becoming the fastest girl group to earn a Daesang at an awards show.
Like ATTRAKT and Fifty-Fifty above, ADOR was smart to release a variety of tracks for NEWJEANS' debut.  Between July 22 and August 4, NEWJEANS released the singles "Attention," "Hype Boy," "Hurt," and "Cookie" that show off their versatility in the pop and R&B realm. Their songs are interesting in how they sound right for 2022 while recalling the 1990s and early 2000s American and Korean music scenes. Fusing the different eras together is one of the many reasons why NEWJEANS is at the top of 2022's debut class. Beyond the sound variety and fusion, solid vocals, visuals, and quality help them stand out.
If NEWJEANS keeps on the path they're on, they will continue to be the group to watch as the carve their niche in K-Pop history as a fourth-generation powerhouse.

VIVIZ | Debut: February 9, 2022 | BPM Entertainment
We love that GFRIEND still lives via VIVIZ. Made up of former GFRIEND members SinB, Umji, and Eunha, VIVIZ gave us the debut we anticipated: The classic GFRIEND sound ("Bop Bop") but with a more grown-up ("Rum Pum Pum") and invigorating feel ("Loveade").
VIVIZ earns their A-grade because of the members' history in the K-Pop industry. Being already established and knowing what fans want helps VIVIZ have a leg up on this year's debut class, which some may consider an unfair advantage. However, in a cut-throat industry, every little advantage helps.
A/B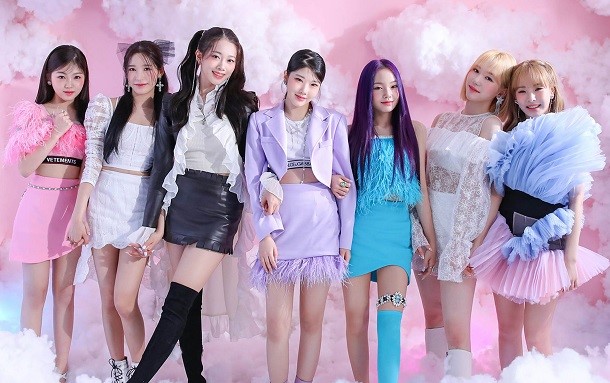 CLASS:y | Debut: May 5, 2022 |
Formed via the survival show My Teenage Girl, seven-member group CLASS:y was one of the busiest groups in the industry this year with three mini albums, one digital single, and one Japanese single under their belt. The M25 and Universal Music Japan girl group proved to be a workhorse in the industry with their intense schedule worrying fans.
While their debut song "Classy" isn't much of a standout due to its formulaic structure and basic "look at me" lyrics, "Shut Down," "Zealous," and "Tick Tick BOOM" are substantively better songs, though they still maintain a formulaic sound K-Pop fans have grown accustomed to over the years. The group's accessibility is one of their endearing qualities along with solid vocals. Each of the tracks have well done compositions, though it would be great to hear some variety from the group. In the coming year, it will be nice to hear a ballad or a non-dance track released as a lead single in order to really hear their potential, but CLASS:y is definitely one of the top class debuts this year!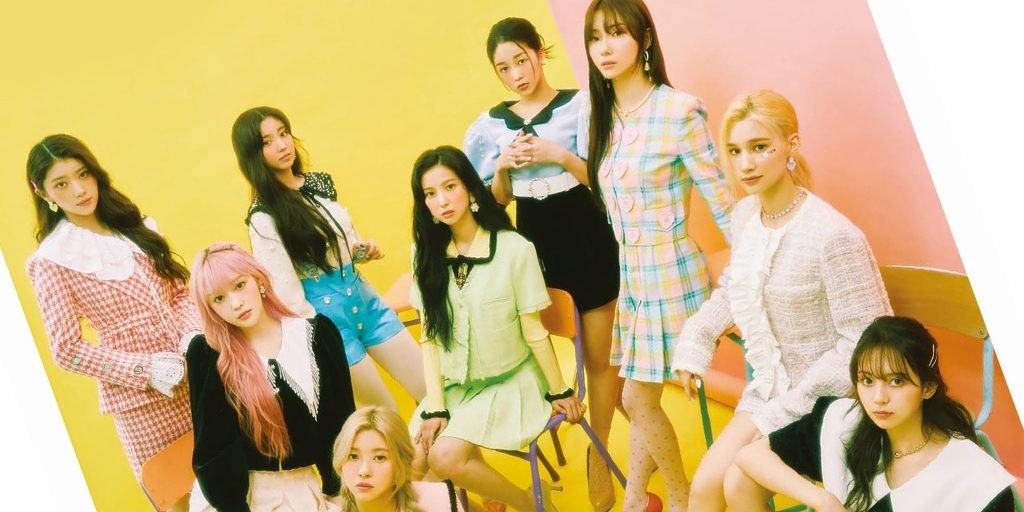 Kep1er | Debut: January 3, 2022 |
Kep1er is a project group, so they're considered "short-term," but their debut left a mark. Kep1er has been busy with their promotions via concerts and their appearances on Queendom 2, which helped the group gain traction.
Born from Girls Planet 999, the multi-national group is a strong team. "Wa Da Da" is a fun, catchy debut song that is a massive earworm, and their subsequent releases, "Up," "Sugar Rush" and the Japanese single "Wing Wing" also reflect the group's potential to be a memorable standout group thanks to their catchy, bubblegum pop flair.
While Kep1er has the potential to be an A-group, they are part of the A/B ranking due to their singles not having enough variety to truly reflect their abilities. While dance pop tracks are the standard, it would be great to hear a main single from Kep1er that is slowed down or in a different genre to truly hear how great they could be.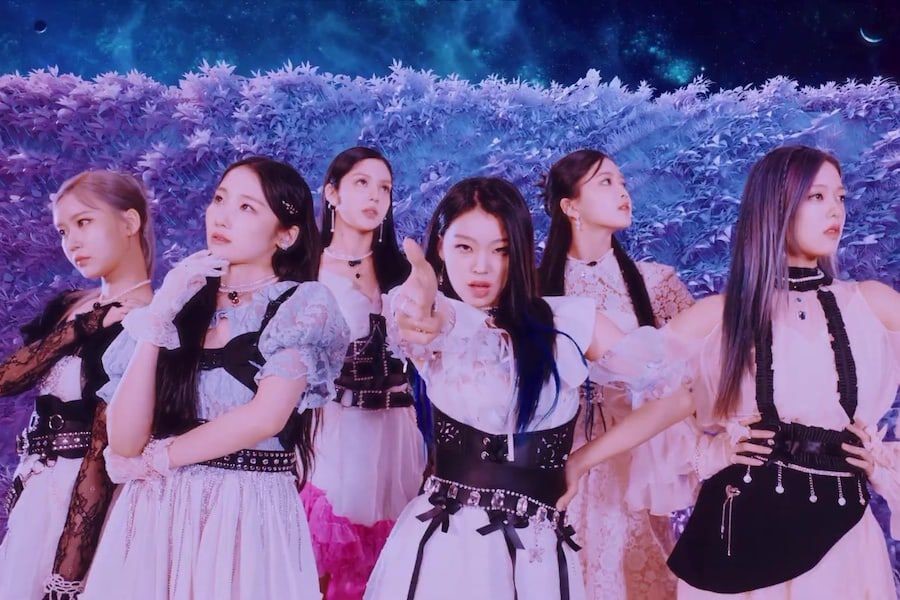 Lapillus | Debut: June 20, 2022 | MLD Entertainment
Lapillus debuted with a powerful concept that is suitable for the girls' vocals and visuals. "Hit Ya!" has a great vibe with a catchy bass. Their subsequent single, "Gratata" follows suit by showcasing the same powerful vibe with catchy instrumentals paired with an appealing hook and chorus. Unfortunately, given the similarity in the songs' powerful personalities, Lapillus could run into the problem of appearing one-note if MLD Entertainment doesn't give them a solid variety. For now, the powerful concept does work, though MLD needs to work on making sure Lapillus isn't pigeon-holed.
Lapillus had a lot of hype prior to their debut since they are Momoland's junior. Given how MLD Entertainment has seemingly abandoned Momoland to where they're not as prominent as they were during the era of the mega-popular hits "Bboom Bboom" and "Baam" and tumultuous departures of Daisy, Taeha, and Yeonwoo, it'll be interesting to see how MLD manages Lapillus and if they get the Momoland treatment later on.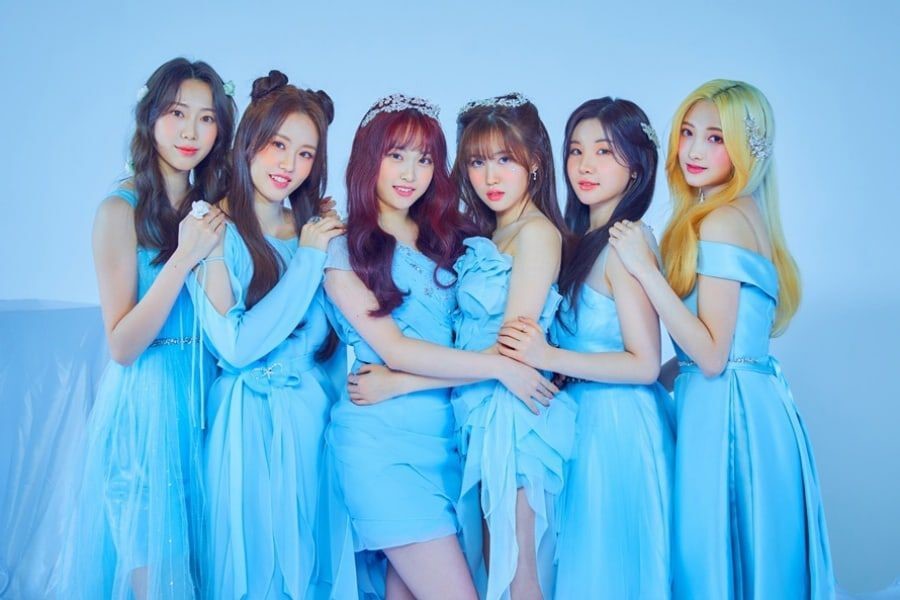 ILY:1 | Debut: April 4, 2022 | FC ENM
ILY:1's debut was under-the-radar, shameful considering "Love in Bloom" is a delightful song.
ILY:1 is another innocent concept group with some power behind them. The multi-national group, with members that appeared on Girls Planet 999 and Nizi Project, has a perpetual spring and summer vibe about them that makes them a refreshing vitamin group. Between "Love in Bloom" and "Que Sera Sera," ILY:1 leaves behind good feelings.
For being from a newly established company, their MVs have a pleasant production quality that doesn't scream "small company group," which works to ILY:1's advantage. However, ILY:1 didn't have a significant amount of advertising or promotion, which could be a disadvantage moving forward. If promoted right, ILY:1 can be a memorable group.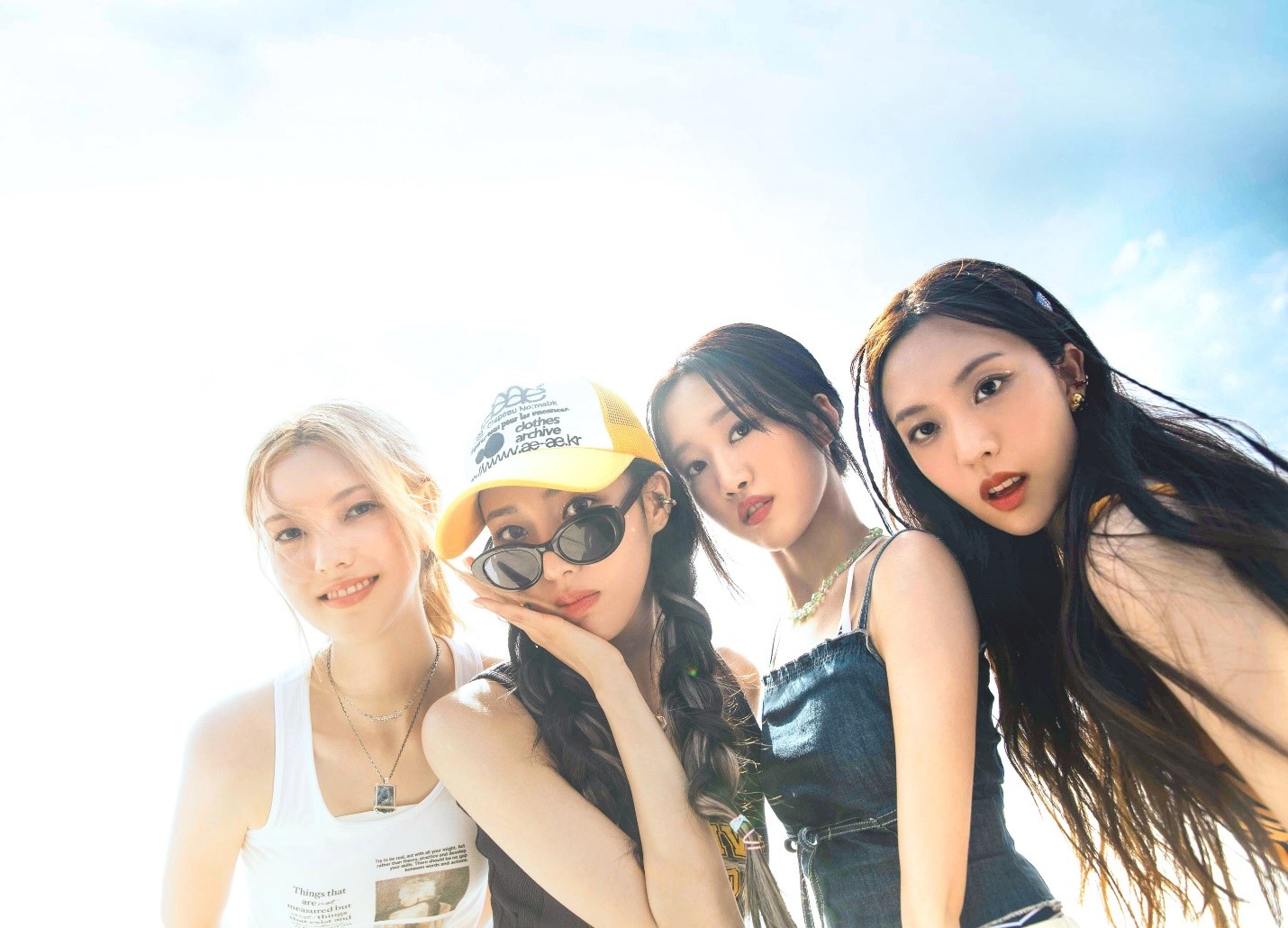 IRRIS | Debut: July 6, 2022 |Justice Records & Mellow Entertainment
IRRIS is a rebranding of the former group REDSQUARE. The rebrand turned out to be a great decision because IRRIS is fresh group with charisma and sweetness. While IRRIS' debut track "Wanna Know" shows off their sultry side and range, their second track "Stay With Me" reflects their personalities and dance abilities. However, "Bye Bye" might be my favorite of their three releases because the vocals hit deep. "Bye Bye" has a little extra something I can't put my finger on that made IRRIS one of best female rookie groups this year. Justice Records and Mellow Entertainment have something amazing in IRRIS, and they really need to promote them because they are a group we shouldn't lose. Their criminally low YouTube views need boosted, so please check IRRIS out!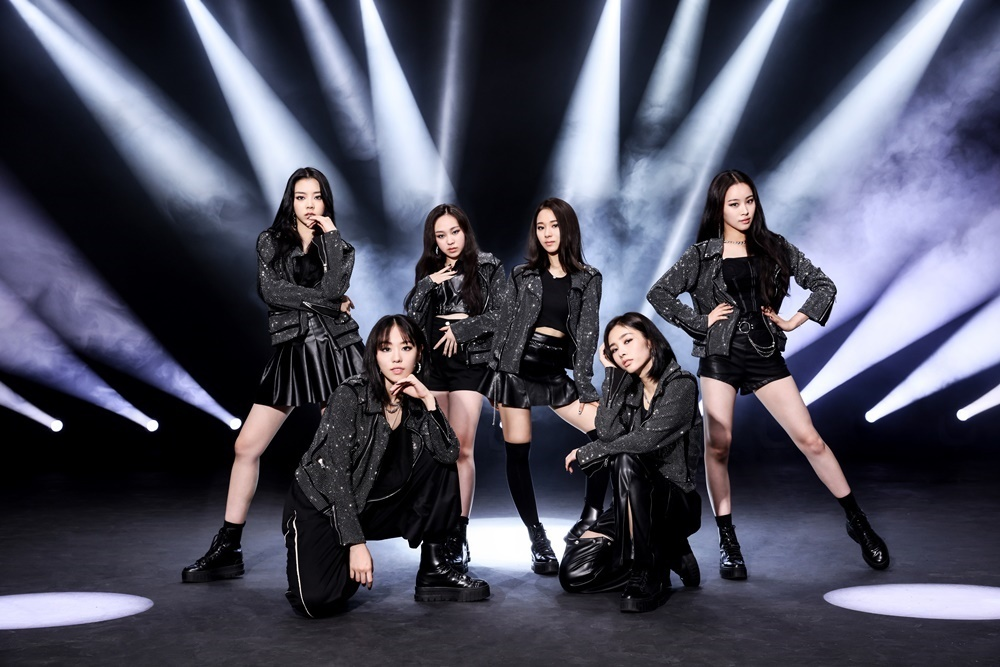 Queenz Eye | Debut: October 24, 2022 | Big Mountain Entertainment
Queenz Eye provided an under-the-radar debut. Visually and vocally, Queenz Eye stands out. Their song "Yummy Yummy" is a unique banger that shows off the six-member group's vocals and rap abilities well. The song might not catch a lot of people at first, but it gets better with each listen to where it's a perfect song for any playlist. "Yummy Yummy" is a solid debut song, and it's one that probably would have taken off if given to a group from a more well-known company.
Their small-group-from-a-small-company marking unfortunately works against them. There wasn't a lot of advertising for Queenz Eye, so their debut may have been missed if not for some music show performances, on which they performed well.
Honestly, they should have more attention because Queenz Eyes has great potential and should be a group to watch.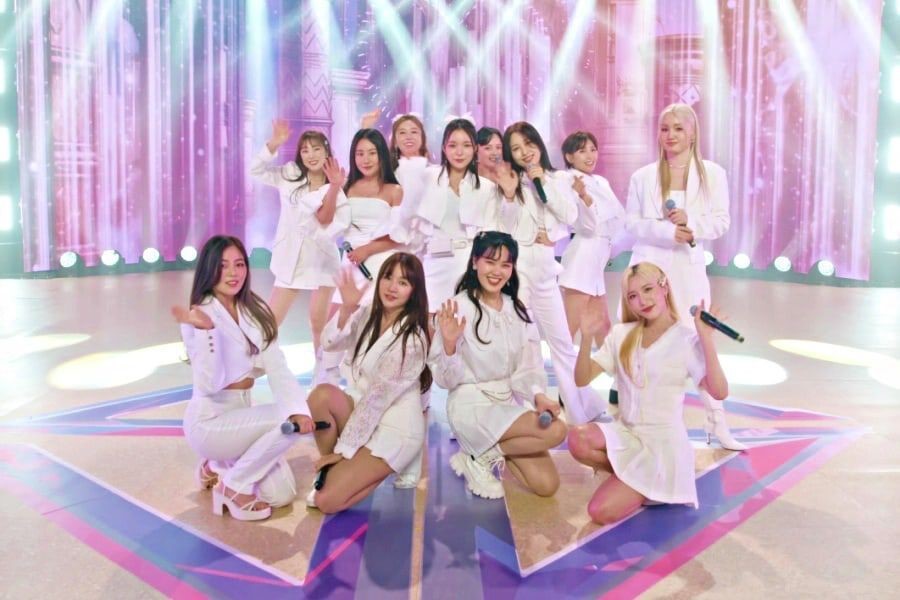 WSG Wannabe | Debut: July 9, 2022 | Disbanded: August 6, 2022 | Hangout with Yoo
As a project group formed on Hangout with Yoo, WSG Wannabe was a temporary group consisting of Navi, HYNN, Kwon Jin Ah, Jung Ji So, Uhm Ji Yoon, Soyeon, SOLE, Jo Hyun Ah, Park Jin Joo, Kota, Lee Bo Ram, and Yoon Eun Hye.
Under the ballad and R&B umbrella, WSG Wannabe released five digital singles including "Our Season" and "When I Close My Eyes." The released songs were well-arranged and utilized the members' voices beautifully. Each member is a powerhouse vocal, but they maintained a softness that made each release appealing.
The only issue with WSG Wannabe is international audiences don't give ballad tracks as much attention as they should. While Korean audiences showed love to the group and songs, the tracks didn't catch on internationally. Plus, the songs weren't promoted enough. WSG Wannabe should have had a longer promotion period so the women had a chance to shine more, but it wasn't meant to be.
B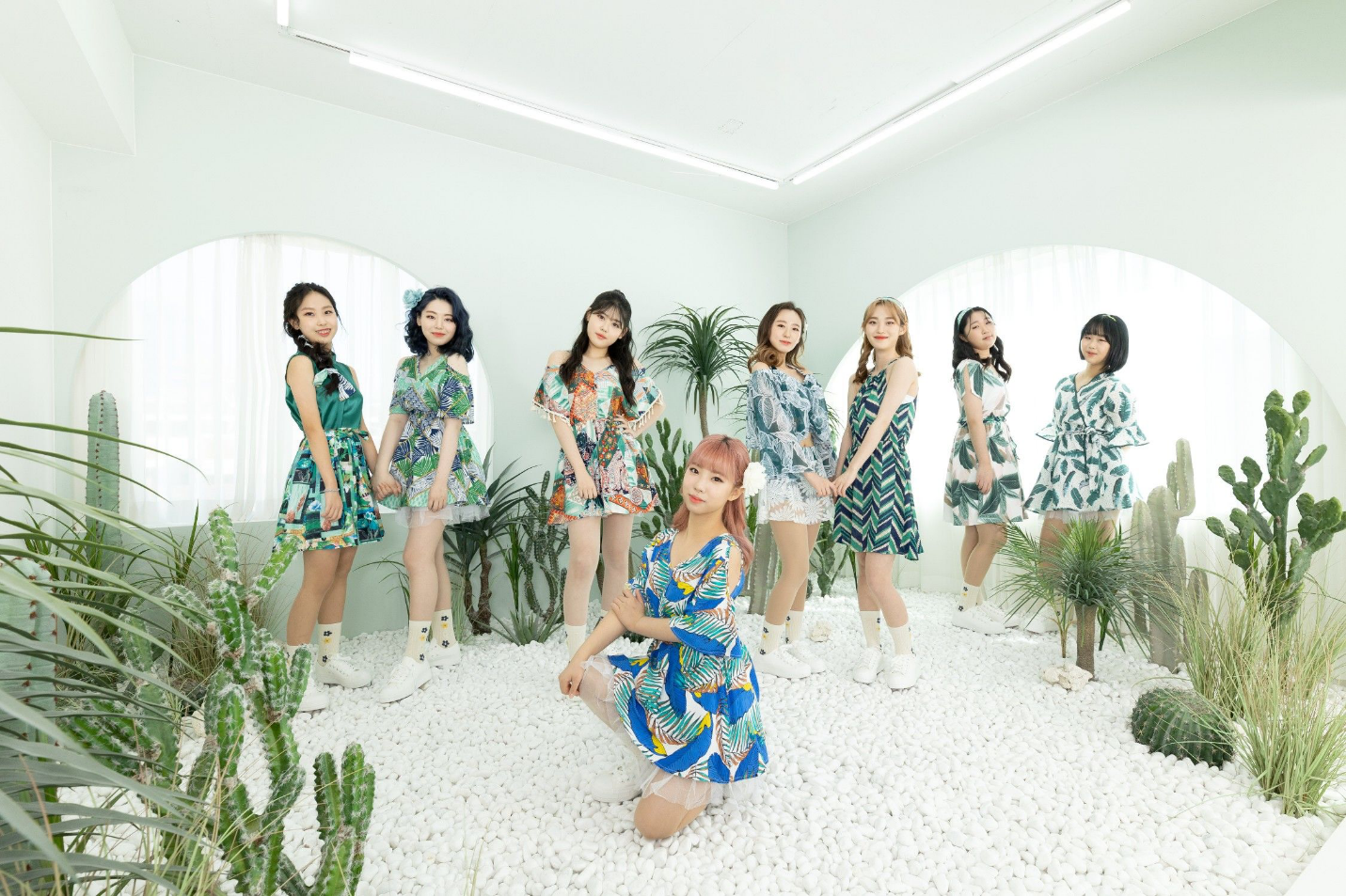 Daisy | Debut: July 8, 2022 | Rainbow E&M
Daisy is the 15th group to debut under Rainbow E&M's Future Idol Asia project. Their debut track "Tropical Love" is a feel-good summer tune that's cheerful and fresh. The vocals are clear and solid for this group, and the song fit them perfectly. While Rainbow E&M's video quality isn't the best, the filters, setting, and dance work for the song and group. What is particularly enjoyable about "Tropical Love" is that it sounds like a song a more established group or a group from a larger company might perform and have success with, which is also part of the issue: This song is actually too enjoyable to be as underrated as it is.
Daisy is one of the better groups from Rainbow E&M. They sound more polished compared to some of the other groups, so it'll be great to see where they go moving forward!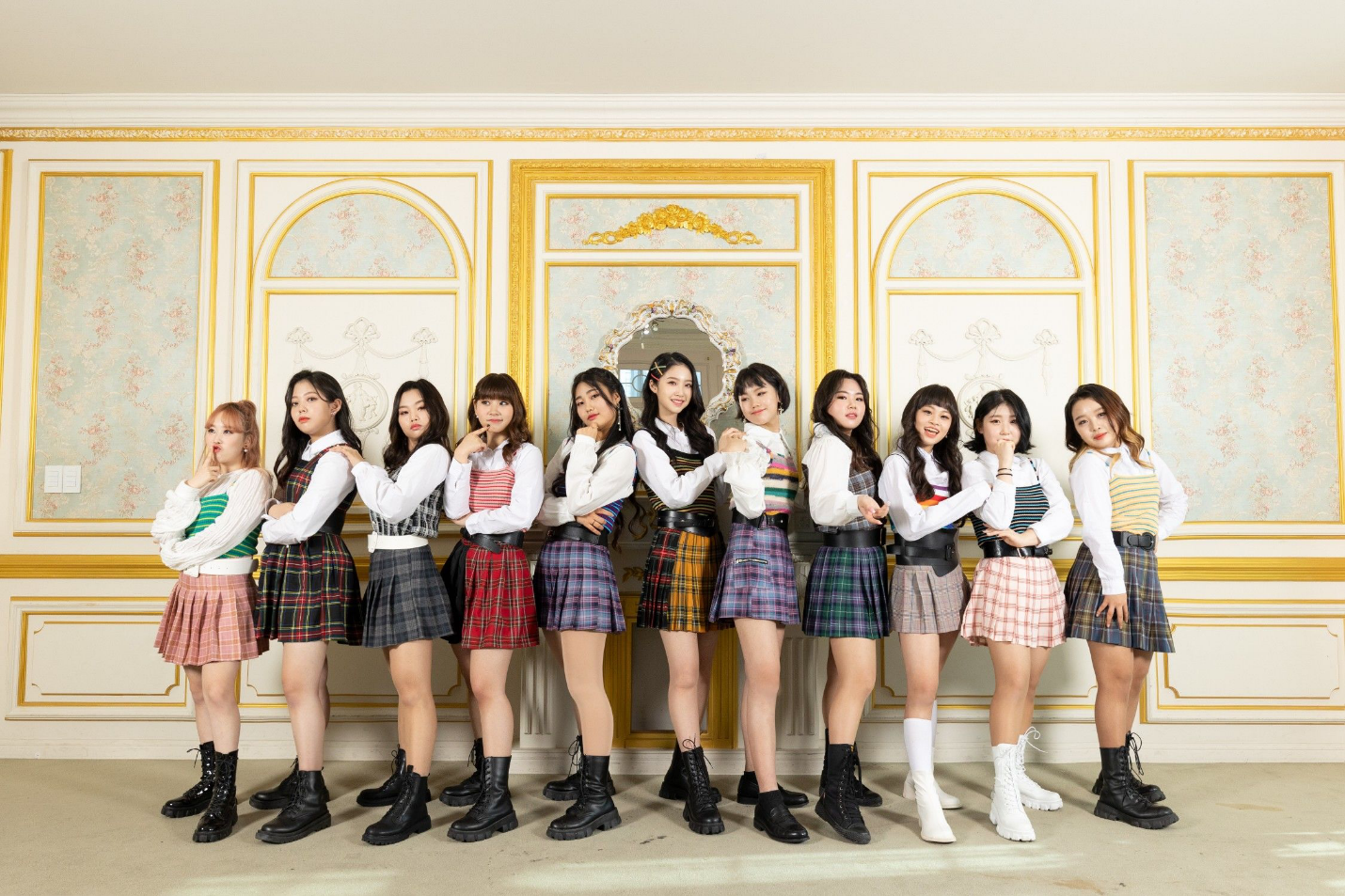 Fresh | Debut: March 31, 2022 | Rainbow E&M
In 2022, Rainbow E&M debuted several groups under the Future Idol Asia project. Fresh is one of those groups. Their debut single, "Party," is cute and bouncy with some moments that do get stuck in the listener's head.
Another vitalizing element about Fresh is how the group features singers of different body shapes. In an industry where everyone has to be a specific weight, it's invigorating to see different bodies represented, so this may help fans get into the group if they can connect with a member that looks like them.
However, the editing for the MV is awkward and could have been better to reflect the members' personalities. The song's beat and chorus suggest a happy, sunny MV with charm and charisma, but filming in different rooms with a dance that looks like everyone is just going through the motions doesn't help a viewer connect to the group. Rainbow E&M appears they may be biting off more than they can chew by debuting so many Future Idol Asia groups, and this will be more evident as we go continue through this list.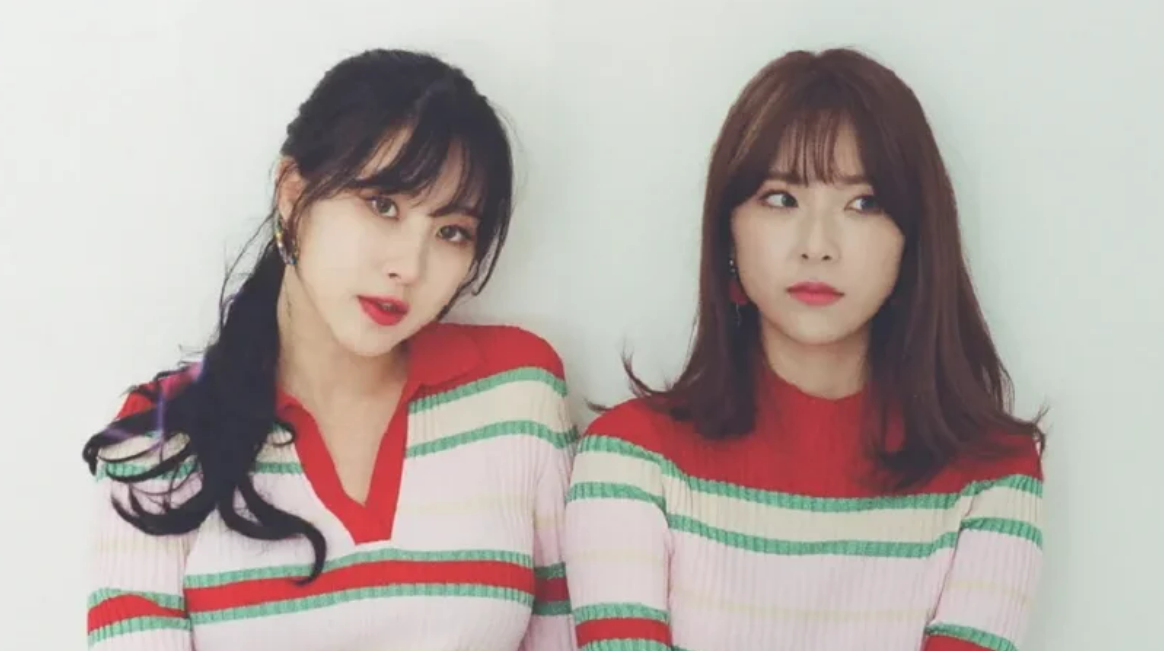 Me:Us | Debut: April 12, 2022 | A Flat Entertainment
9MUSES' Hyuna and Hyemi decided to bless us by making a comeback as a duo. With their debut song "Memories," Me:Us shows off their soft side with smooth, carefree vocals. Being seasoned professionals in the business, it's great to hear members from groups older generations grew up with or started their K-Pop journey with still find success in the industry.
Now under A Flat Entertainment, Hyuna and Hyemi's reemergence as Me:Us is mostly positive. "Memories" is a safe choice for a debut as it is a ballad, but it highlights their sweet vocals beautifully, especially at the beginning of the song. Toward the end, though, the song starts to rely on flat, off-key notes and lines that are yelled instead of sung, taking away from the listening enjoyment.
Their subsequent 2022 singles "Wind" and "Nothing's Changed" do a better job at highlighting their vocal colors, especially "Wind," which, while on the thinner side vocally, has a nostalgia-filled sound that provides a sweet feel to a summer day. "Wind" and "Nothing's Changed" help Me:Us in ranking, especially since the arrangement and vocal collapse in "Memories" takes away from the joy of a mini-9MUSES reunion.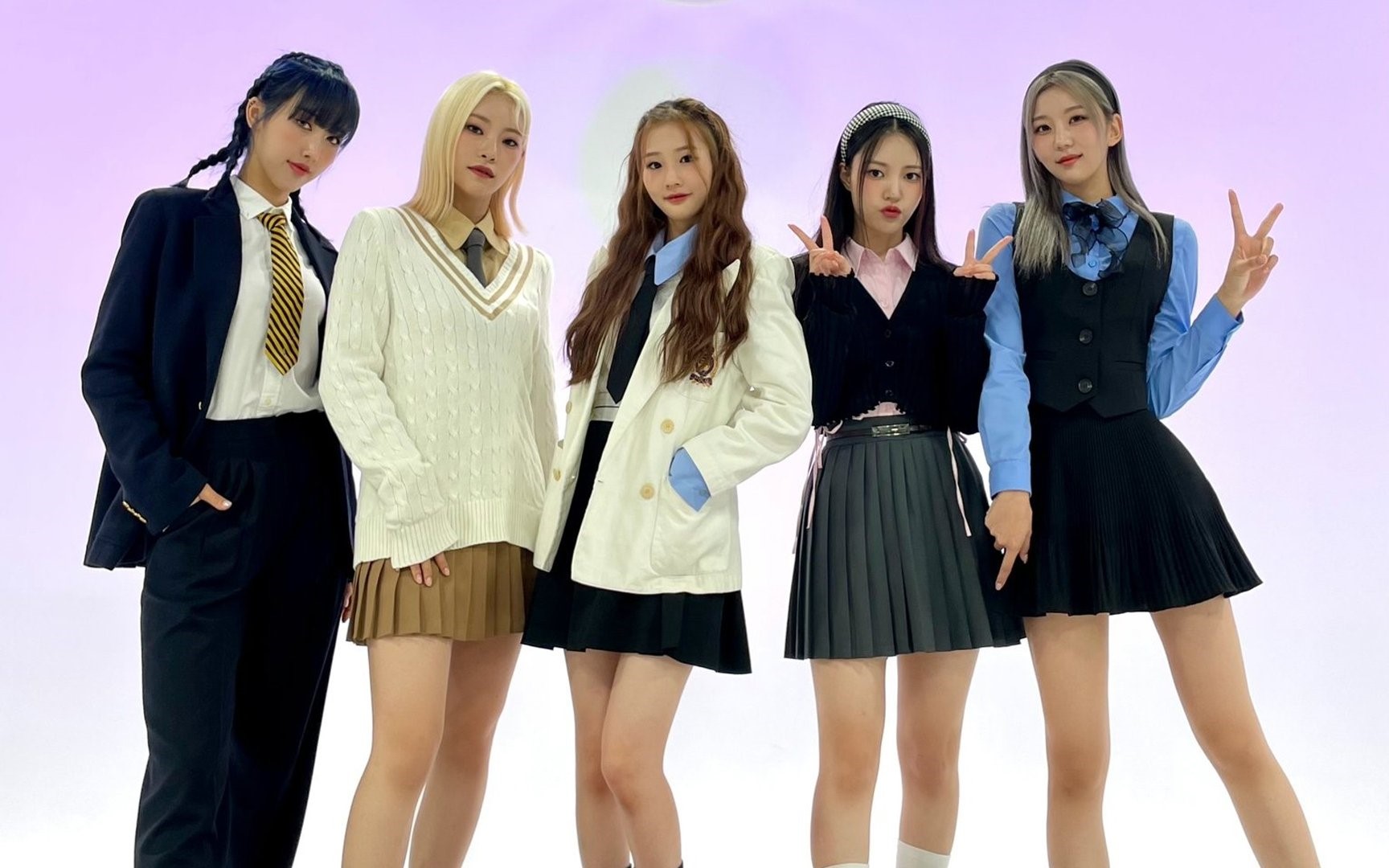 Mimirose | Debut: September 16, 2022 |YES IN Entertainment & Totalset Entertainment
The five-member group debuted in September 2022 with "Rose" and the single album "Awesome."
"Rose" is a cool, catchy song that combines the K-Pop sound with a fusion of South Asian beats. The song does a nice job showing off the girls' abilities while reflecting a fun, powerful side. The MV does well highlighting the girls' personalities, too. The whole package suggests Mimiirose can be a long-haul group if their management handles them well.
However, their companies did flub their debut, so the management aspect is going to be a wildcard for Mimiirose moving forward. When the group debuted, the companies didn't load the group's full MV at first, then they deleted the short version and replaced it with a long version, hurting the girls' YouTube count. Hopefully the companies will get it together to help Mimiirose be successful.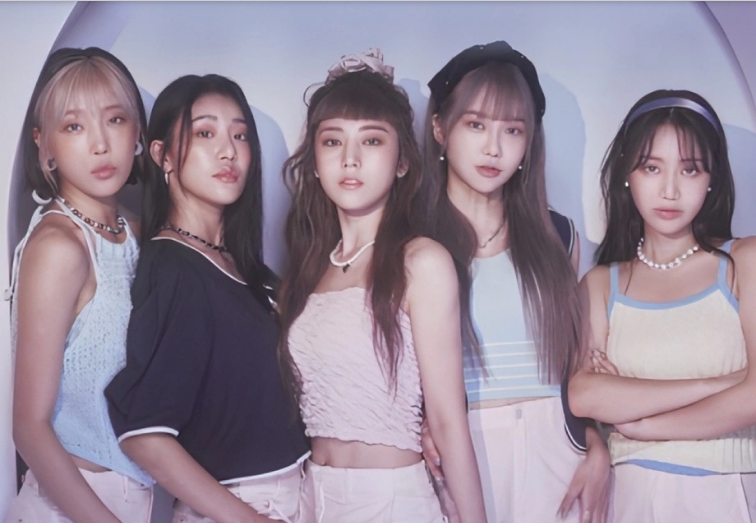 P.O.A | Debut: September 21, 2022| HANDMADE & Korea Music Group
The project group P.O.A was formed by Anatainer World Korea – 2022 Pageant as part of their People On Air media campaign. Originally meant to be a six-member group, P.O.A debuted with five members with "On Air."
"On Air" is a stand-out debut because of its bright personality, but it does lack a clear identity as the composition is messy. At the beginning of the song, Yubeen's rap has hints of HyunA and 4Minute coming through before the song shifts to a modern K-Pop track before pivoting again at the chorus to have an early 2010s K-Pop sound. The style blending does give "On Air" a unique sound, but since it does combine too many elements, it comes across as sloppy. However, these awkward elements are less noticeable the more you listen to the song.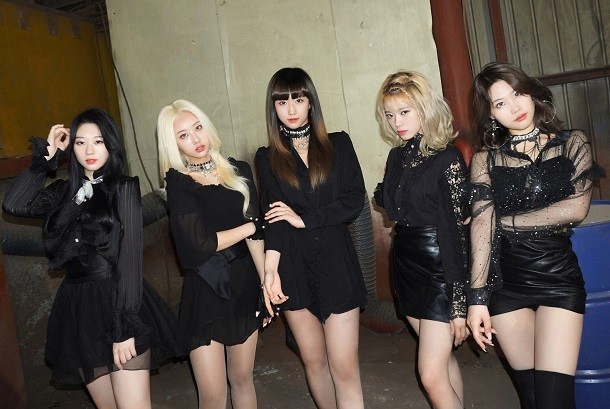 UiU |Debut: July 11, 2022 | Untact Idol Unit by Hanyang University
Despite the low budget appearance, UiU's visuals, style, and debut song "Starlit" are strong. "Starlit" is a song that doesn't particularly stand out in this K-Pop era, but it feels like something that would have been mildly successful between 2011-2013. The song just feels so right in ways that can't be explained, and that's probably due to the nostalgia-factor. This song feels so vintage in a way that tugs at my K-Pop-loving heart.
However, UiU is a project group and isn't really promoted, which is why they are further down on the list. They should be, because "Starlit" is a debut track that should have more attention.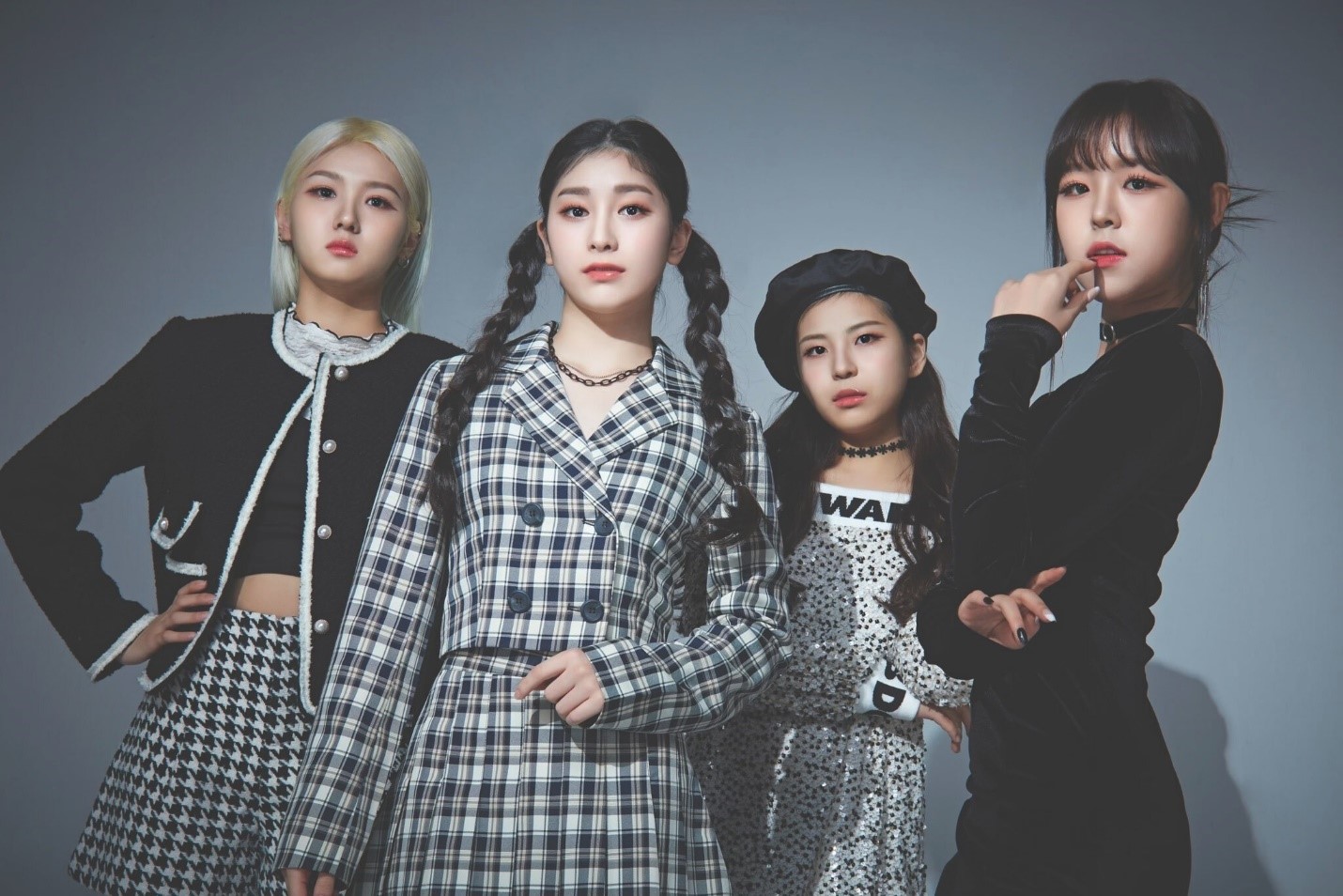 We;Na | Debut: September 5, 2022 |Shine E&M
We;Na's debut track "Like Psycho" is another song that takes the listener back to the early 2010s. The song is so bright and cheery, and We;Na perform it with adorable flair. Since its release, "Like Psycho" earned a lot of play time on my personal Spotify. The concept and the joy We;Na exudes works for them.
What worked against We;Na is their company not teasing or promoting them enough. This is a group that should have more attention, but the minimal advertising for the group didn't help them at all. Hopefully, 2023 will mean they will get more traction!
B/C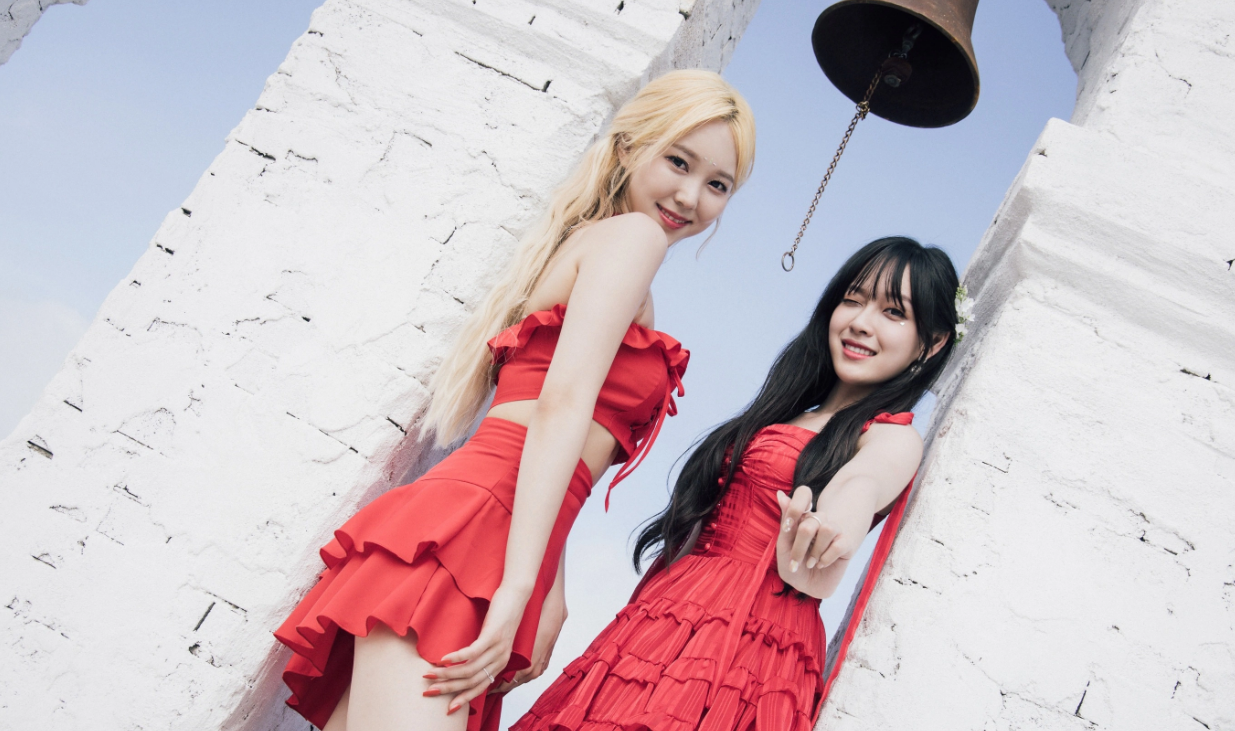 1CHU |Debut: July 12, 2022 | Moai Entertainment
The duo 1CHU is Hey Girls' first sub-unit made up of Chaerin and Sulhee.
Moai Entertainment was smart to debut 1CHU with the summer song "Oasis." Summer tracks perform well both domestically and internationally because fans love having tracks with a nostalgic, fun vibe. "Oasis" has both elements as it is an enjoyable, throwback song. The catchy beat and chorus tickle the imagination and draw listeners to beaches, sunsets, and hanging out with friends. 1CHU a nice summer mood booster with this song thanks to their lively vocals and effervescence.
What holds 1CHU back is the minimal promotions they received for the song.
Another hang-up is the pronunciation of "oasis," which seems to be a nitpicky thing considering how this is an English word instead of a Korean one. However, the pronunciation of "oasis" as "oh-ah-sis" over "oh-ay-sis" feels off even though it fits the song. However, the bubbly nature of the track saves the song.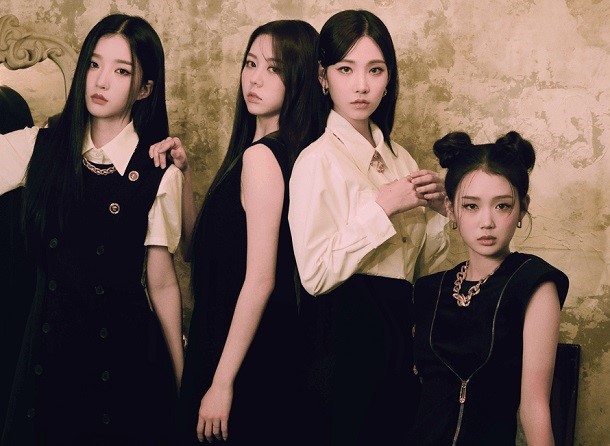 Acid Angel from Asia | Debut: October 22, 2022 | Disbanded: November 16, 2022 (disputed) | MODHAUS
The sub-unit of rookie girl group TripleS, Acid Angel from Asia (TripleS AAA), is the first of two sub-units from the group, the other being +(KR)ystal Eyes. The sub-units' members were voted on by Cosmo App users.
Acid Angel from Asia is an unfortunate name for the group (where I'm from, colloquially, "Acid Angel" refers to LSD or a meth/acid/PCP mix), but it is memorable. Unfortunately, their single "Generation"—while a solid debut that features solid vocals, rich tones, and cool since it doesn't have a rap break—wasn't memorable. While it was different from the usual dance tracks many groups have, the song is too one-note and, albeit, quiet to where it's more of a background tune instead of one that's easy to recall. It's just there, existing as simple wallpaper in the K-Pop sphere. If the song was a bit livelier instead of one-note, this could have been a much better debut track.
However, the criticisms about the song and group name aren't against the group themselves. They earn a B/C rating because TripleS AAA has consistent vocalists that should be utilized. Hopefully, their vocals, whether in TripleS or if TripleS AAA make a comeback, will be utilized better.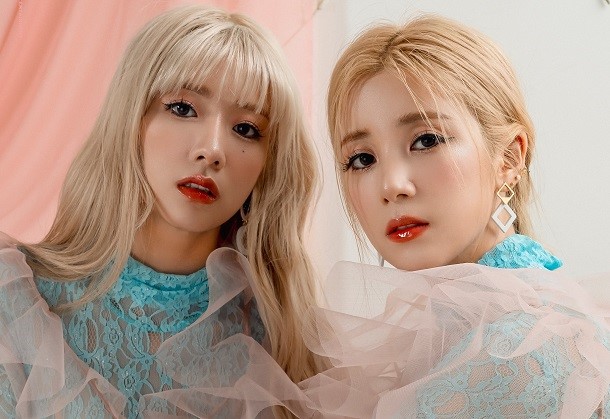 Apink CHOBOM | Debut: July 12, 2022 | IST Entertainment
Apink CHOBOM is Apink's second subunit made up of Chorong and Bomi. Their debut song "Copycat" isn't a memorable song, but it is cute with some Doja Cat hints mixed in to make it both K-Pop and Western-sounding. "Copycat" highlights their sweet vocals nicely, but the song is a bit boring. It's a nice background song, but it doesn't reach out and grab the listener. It maintains the same beat pretty much throughout the song until it gets to the bridge where there is a bit of a change vocally and beat-wise.
The MV is what makes this debut better than it is. The visuals are fun and pay homage to TWICE, Crayon Pop/Strawberry Milk, and Orange Caramel among other groups, so it's fun to watch just to see the different Easter eggs planted throughout the video. Overall, though, Bomi and Chorong deserved something better for their debut.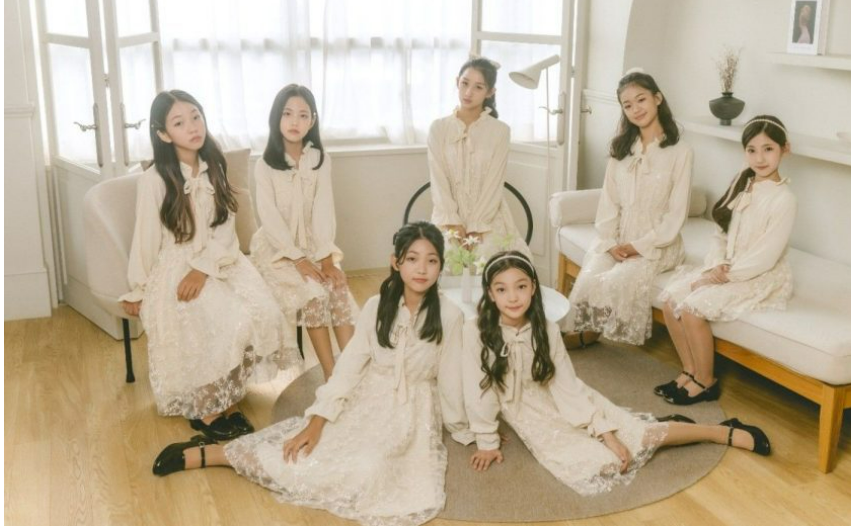 EUNOAI | Debut: October 8, 2022 | G1 Creative
EUNOAI is a seven-member kids group formed by Shine Kids Dance & Vocal Academy. Their debut track "You Know I" has its ups and downs, but it gets credit for its early-2000s J-Pop vibe infused with some GFRIEND flavor. Since the group is made up of kids, the vocals aren't perfect, but the mix of older and younger children is what gives "You Know I" the J-Pop-meets-innocent-concept-K-Pop fusion that is utterly enjoyable.
It'll be great to see how this group comes along. Seeing as they are a project group, they may not be a long-term group. As with any kids group, there is a worry they may be exploited in some way. Hopefully, this won't be the case.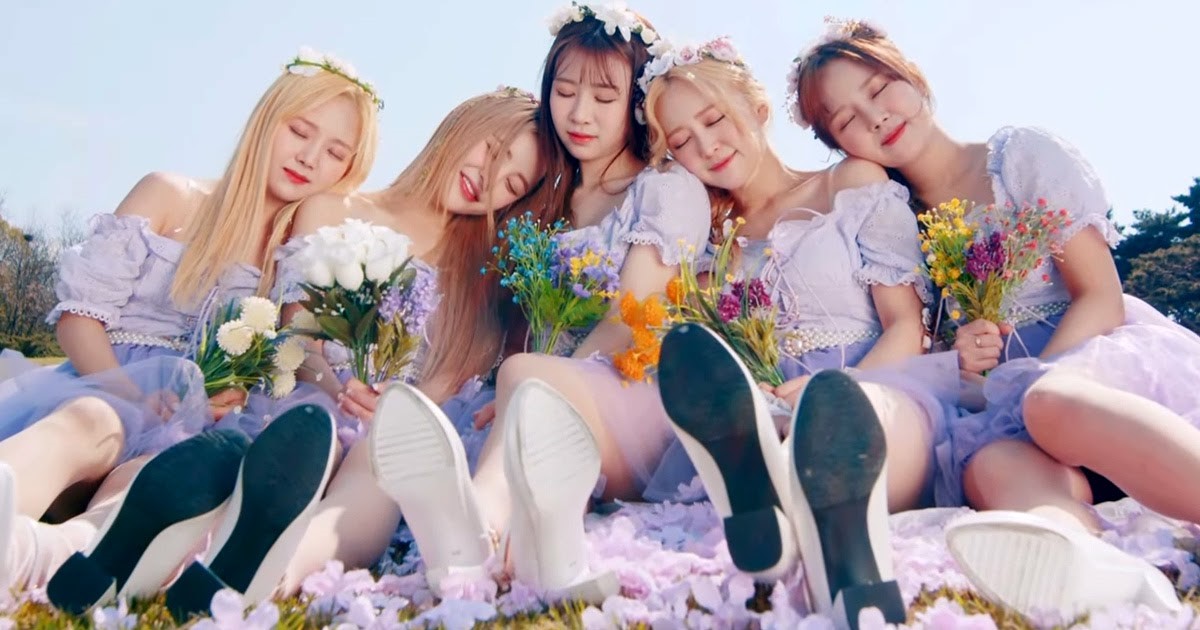 Girls' World | Debut: June 20, 2022 | Liz Entertainment
What do you get when you throw early SNSD, APINK, M.I.L.K, and GFRIEND in a blender? Apparently, you get Girls' World. From the opening notes of their debut track "Rapunzel," you can hear a little bit of "Into the New World," which will either make SONES feel nostalgic or miffed depending on their mood.
Throwback, bright-vibe K-Pop is always a win in my book, especially if it's a group that can recall the early and late 2000s and early 2010s all at the same time. The feel-good vibes are everywhere with "Rapunzel," and the Girls' World members are adorable. While they have everything that feels right about K-Pop, it's also what holds them back slightly. "Rapunzel" does feel like it samples a lot from past K-Pop girl groups including SNSD, so there might be too much familiarity here. However, given a chance to grow and come into their own, they could be a breath of fresh air.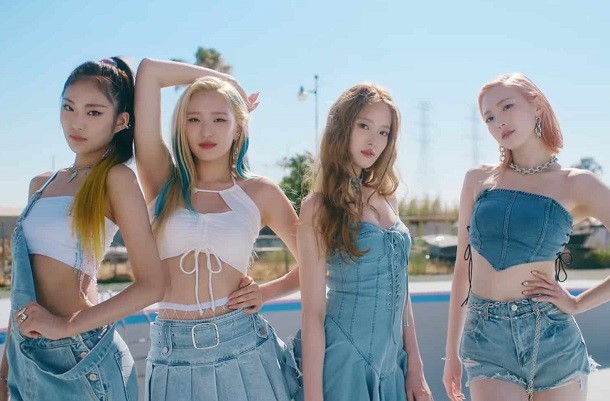 H1-Key | Debut: January 5, 2022 | GLG & Sony Music
H1-Key debuted in January 2022 with "Athletic Girl."
The Grandline Entertainment quartet has a decent debut song in "Athletic Girl," but it isn't memorable. Former member Sitala has some solid rap lines, so this is a positive attribute to the song. Overall, the track is one-note without anything really "catching" that would cause a listener to take notice. With a title like "Athletic Girl," the initial impression is that the song would go harder than it does. The track lacked energy and power, which is why H1-Key is on the B/C cusp.
H1-Key does have some great visuals, and the vocals are stable, which puts them on the B-side of the grading cusp. They have room to grow, and their recent 2023 comeback, "Rose Blossom" does show off their vocals better, though Sitala's voice is missing (she left due to "personal reasons"). The group will find their power and voice overtime if they're given material that will capitalize on their vocals.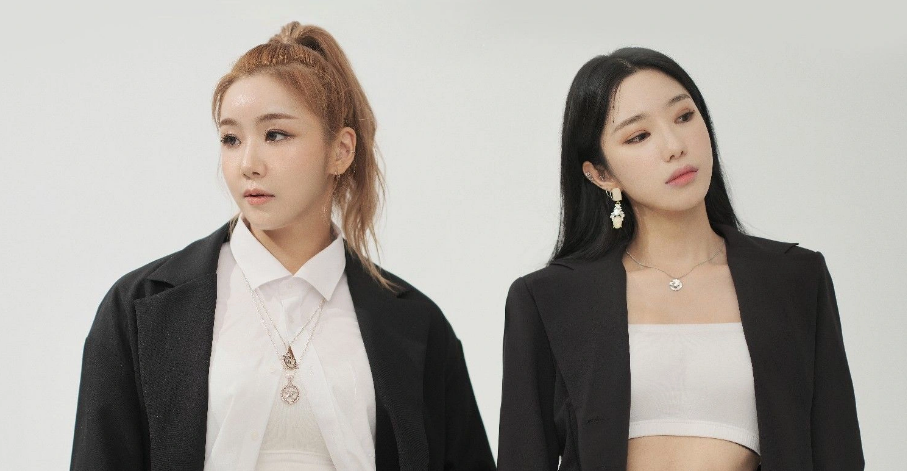 PCDM | Debut: August 13, 2022 |KEM Entertainment
PCDM is made up of former I.C.E members Kimmi and Da Hye. The KEM Entertainment duo debuted August 2022 with "Oh My God," a song that is upbeat with a rhythm that may encourage the listener to get up to dance. Technically, this song was released in 2021 when PCDM was still I.C.E, but since Kimmi wrote, composed, and arranged the song, PCDM was able to use it when I.C.E's contracts ended. "That's It," PCDM's second single, is also fairly catchy, though "Oh My God" has the edge in terms of it being more memorable and powerful.  The production quality is there for both songs, but they definitely deserve MVs that reflect their vibes. That aside, if Kimmi continues to produce music, PCDM may be able to develop a solid fanbase.
Rush | Debut: May 31, 2022 | Rainbow E&M
Rush has ten talented members that are not shaped like your typical idols! It'll be mentioned a few times on this list, but Rainbow E&M really should be commended for having artists of different shapes and sizes. It's so great to see artists that are not all the same size, so I hope Rainbow E&M starts a trend where groups will have members of varying body types instead of embracing diet culture and making sure all of their artists are all on the smaller side.
Rush's "Hate You" is another solid debut that recalls the early 2010s. Vocals are on-point and the song is pretty enjoyable. The girls do a great job showing personality in the MV, so it's clear they enjoy the song and the MV process. This makes a difference! Compared to some other Rainbow E&M groups, Rush has a spark that will carry them far.
The video quality needs some work though. There are scenes where the camera person can be seen reflected in the glass. There are also moments where Rush members do look at each other to prevent bumping into each other during the dance, so there is polishing that needs to take place. However, this is a great start!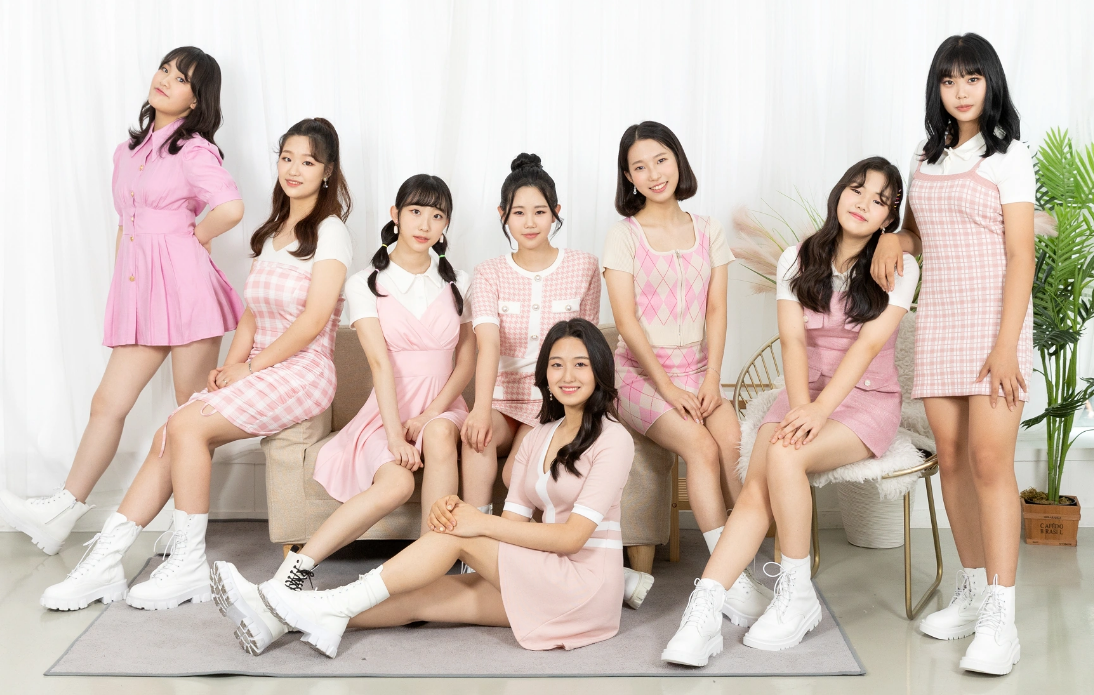 Winny | Debut: October 14, 2022 | Rainbow E&M
Winny is the 21st debut under the Future Idol Asia project. While I'm not of fan of Rainbow E&M's video format overall, it actually works for Winny's "Like a Star." The soft filters and use of pink helps to make this song extra sweet, light, and fresh. For an October release, "Like a Star" feels like a gentle spring breeze.
Winny is promising group from Rainbow E&M. This group stands out because they seem a bit more lively than some other Rainbow E&M groups, and they have some charm and charisma. Their vocals carry "Like a Star" well and make the song enjoyable. The song is youthful without feeling overly childlike. There are points where the tune could use some oomph, especially in the chorus, but it's an easy listen either way.
C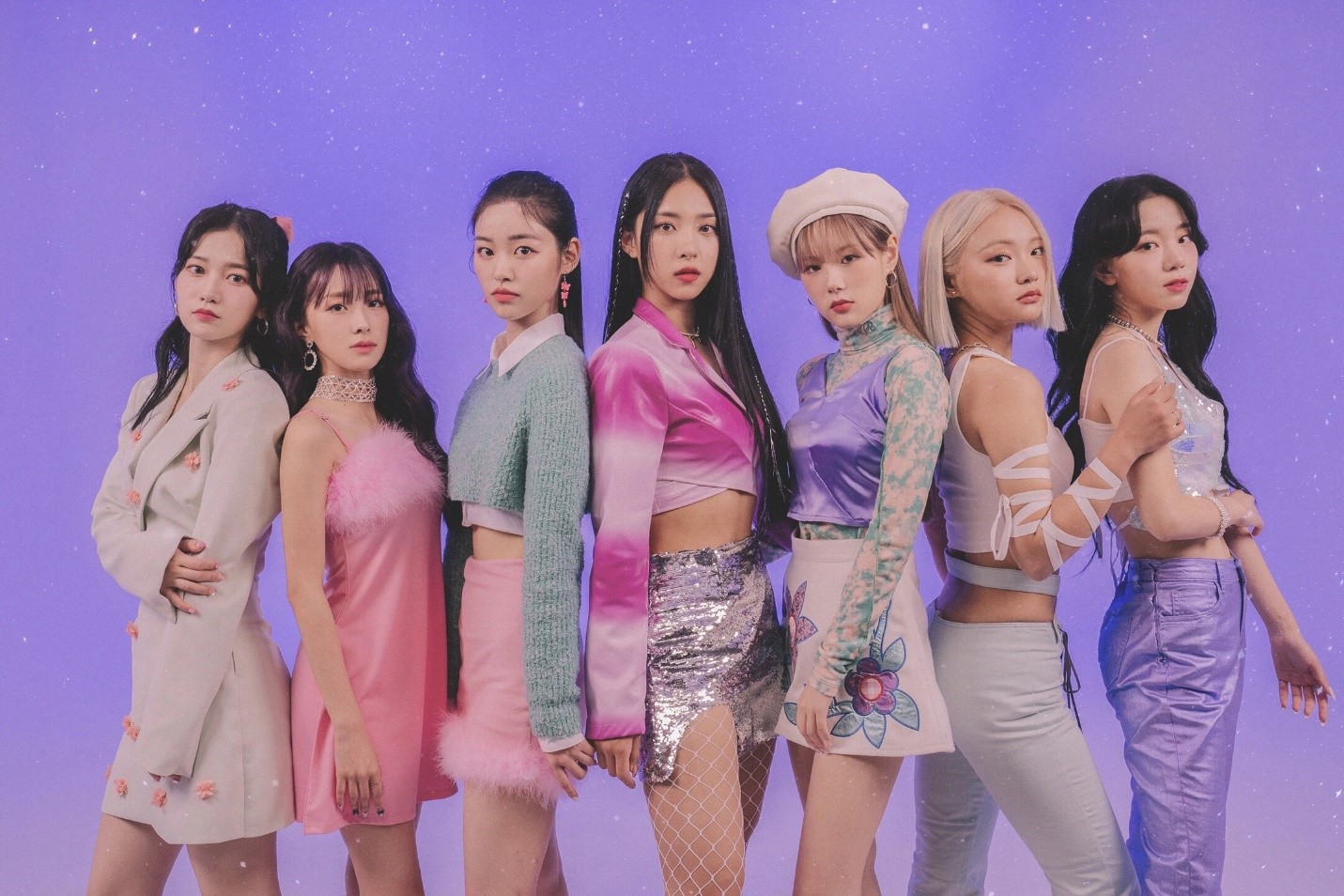 ARTBEAT | Debut: November 16, 2022 | AB Creative
ARTBEAT has plenty of potential thanks to their pleasing vocals and visuals. While the song has an upbeat tone, ARTBEAT's vocals are calming, fitting for a debut track called "Magic" since "upbeat" and "calming" don't usually pair well.
Unfortunately, the song's composition is sloppy. There are three tempo and mood changes in the song, so "Magic" has a bit of an identity crisis. The composition shifts feel awkward while also feeling appropriate, so it's a strange song. If the beat changes weren't included, "Magic" would feel dull and flat. This song uses a bit of sorcery to make it work!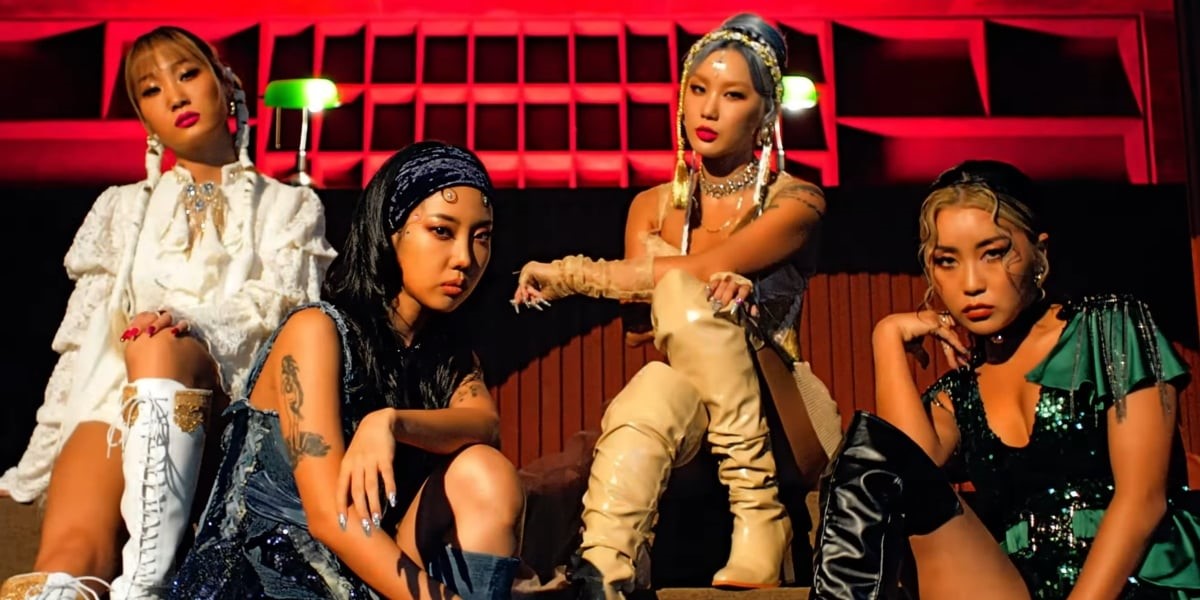 CocoaNButter | Debut: October 6, 2022 | MLD Entertainment
Initially formed as a dance team in 2018, CocoaNButter made their musical debut in 2022 with "Mi Deh Yah." Vocally, CocoaNButter are powerful and intimidating in a good way. The track has a great beat, though some have called out the group for appropriation for using African, Caribbean, Jamaican styling and music. Even the rapper featured in the track, KOONTA, faced criticism since his name, if spelled differently, is a derogatory term.
Speaking of KOONTA, his addition ruins the song. His rap wasn't necessary and didn't fit with a track that has intensity. Without his rap, "Mi Deh Yah" would have been a better debut.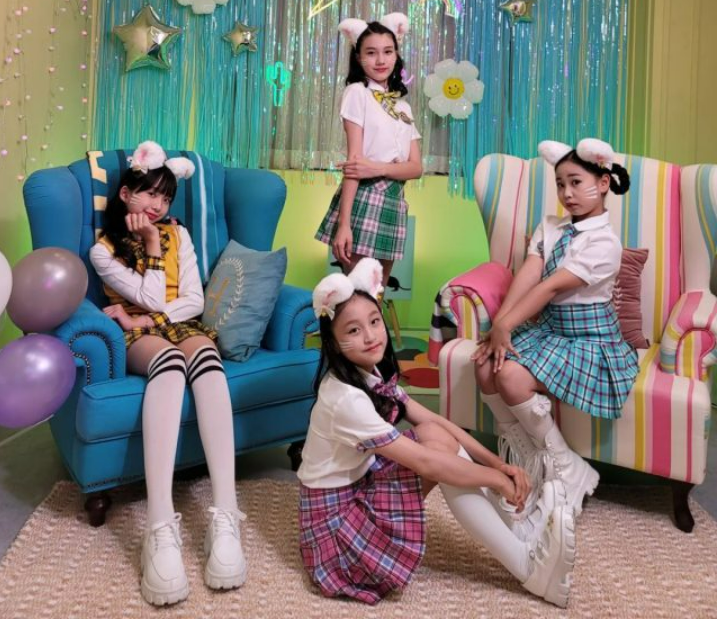 D.S.tar | Debut: February 10, 2022 | S.T.S Entertainment
D.S.tar is a four-member project group. The children's group is made up of cast members from Smile Kids TV.
Their debut track "Dancing Shoes" is enjoyable, which is weird considering how I'm an adult, but the song is an earworm. Seriously, the song is cute and has a J-Pop vibe to it that made me feel nostalgic. "Dancing Shoes" has an unexplainable energy that just makes me happy. For D.S.tar being made up of young kids, there is a lot of potential in their vocals, so we might be seeing Lee Sooyeon, Lee Jin, Kim Harin, and Lee Jiyoung in the future if the industry doesn't treat them poorly, but I already see issues in the way they're handled.
The video for "Dancing Shoes" has some cute, magical elements, but the kids wear outfits suitable for creepy child pageants à la Toddlers in Tiaras, and the dancing is a bit mature for children. For their second single, "Kitten," the concept is more age-appropriate. The "Dancing Shoes" video did receive backlash prior to the YouTube comments being removed, so perhaps S.T.S Entertainment took the feedback and shifted their strategy.
Overall, D.S.tar has enjoyable songs, and for an adult to find enjoyment in them, that's saying a lot.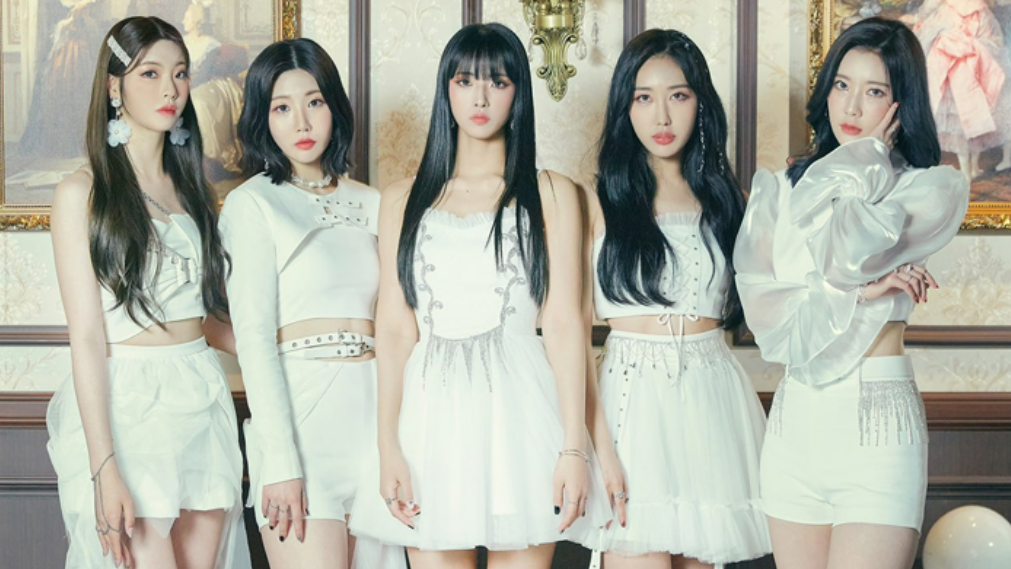 FAINIT | Debut: June 13, 2022 | Disbanded: July 8, 2022 | Fainit Company
What a shame FAINIT was so short-lived! "Killing Me" is a pretty solid debut, though it wasn't flawless. The song is really catchy, and FAINIT had unique vocals, though the "killing me, killing me" refrain got a little grating after a while. While the line didn't detract from the song's enjoyment, depending on the listener's mood, it does stick out and feels awkward at times.
FAINIT disbanded less than a month after they debuted. Jinseo opted to train as an actress, while Liha, Meanu, Seoa, and Idam became trainees at Chrome Entertainment.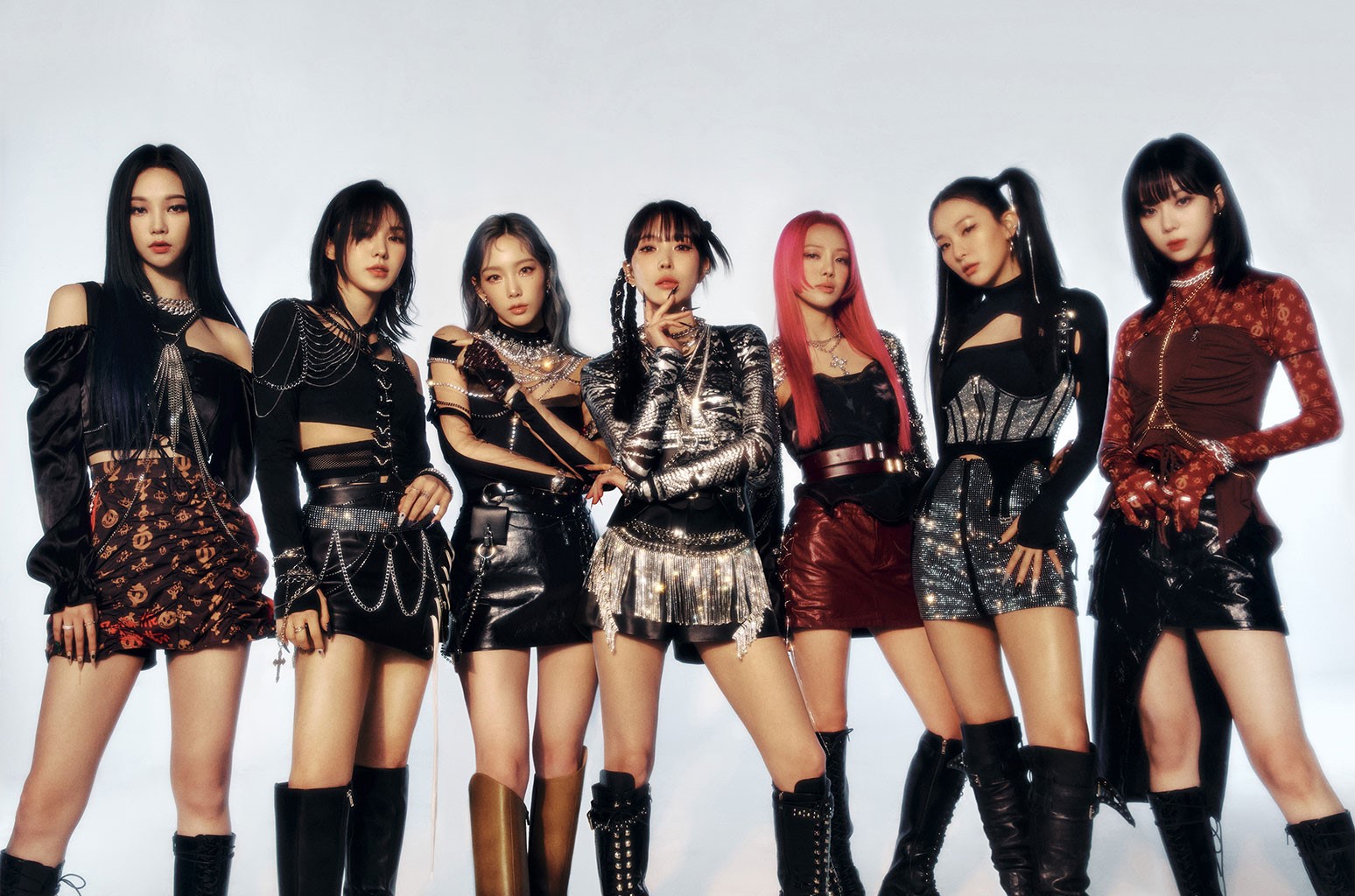 GOT the Beat | Debut: January 2, 2022 | SM Entertainment
Got the Beat is absolutely STACKED. Comprised of BoA, Taeyeon, Hyoyeon, Seulgi, Wendy, Karina, and Winter, the lineup of capable vocalists from different eras is hard to beat. It's too bad "Step Back" doesn't utilize their vocals abilities. "Step Back" is over-processed and messes with the members' vocals to where they all sound too much alike and singing out of their ranges. The song could have been much better if SM Entertainment kept the members' vocals more natural to reflect more tone and color. At points, the vocals sound almost screechy. The opening of the song is fire, but it makes the song seem like it's going to be better than it is. The visuals and dance are on-point.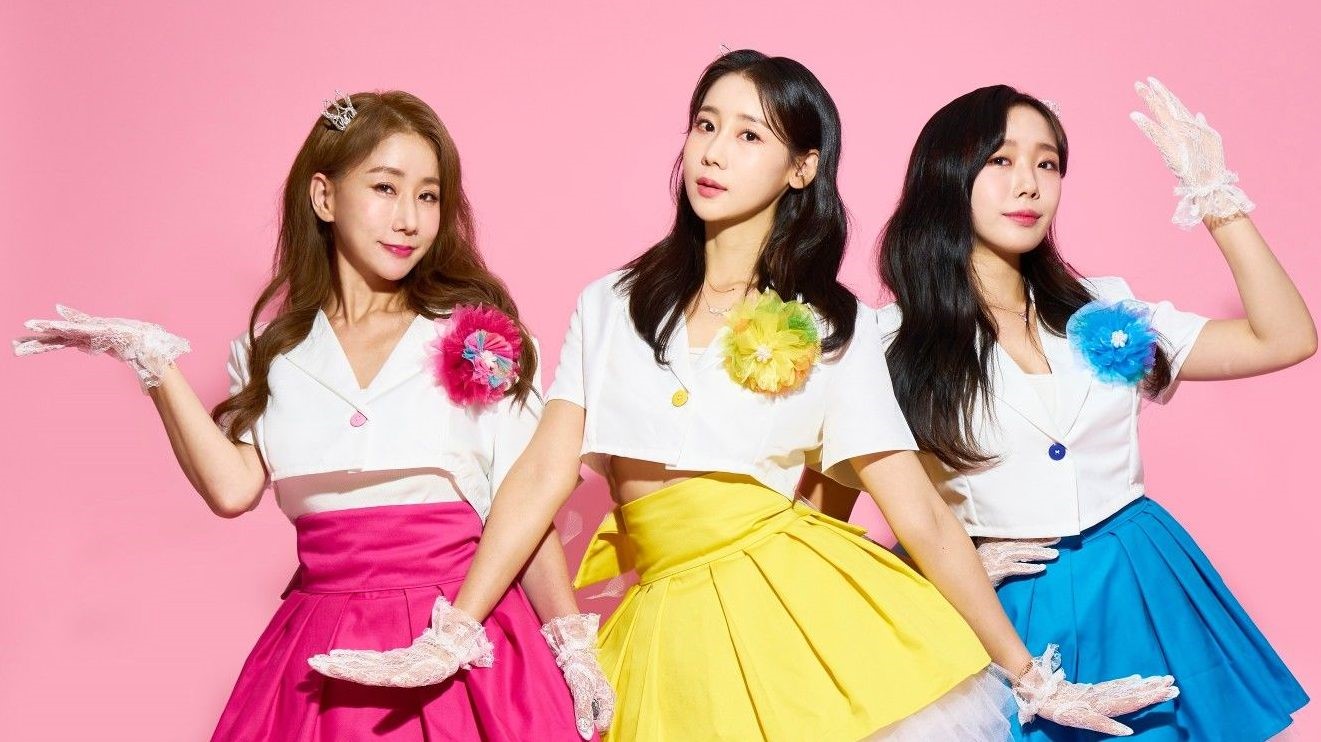 Lalagirls | Debut: January 1, 2022 | Soonsu Dance Company
Lalagirls is an interesting group! This three-member trot group has the Soonsu Dance Company CEO as a member, so Lalagirls is definitely unique in that manner!
Trot is a fun genre, so having a trot group debut with this year's debut class is a pleasant surprise. Their vibe also fulfills a niche left behind by Orange Caramel, so this another positive trait Lalagirls have.
Their debut track "Dimwit" is fun and one that can easily be listened to repeat. It's hard to not dance along with the beat. The women have wonderful voices that have a delightful lower tone that mixes well with the song. Musically, the debut track is on-point!
Given the beat and subject matter of the song, it would have been better to have an MV that is brighter and bursting with color. The muted shades took away from the overall package, but the song is still a bop nonetheless!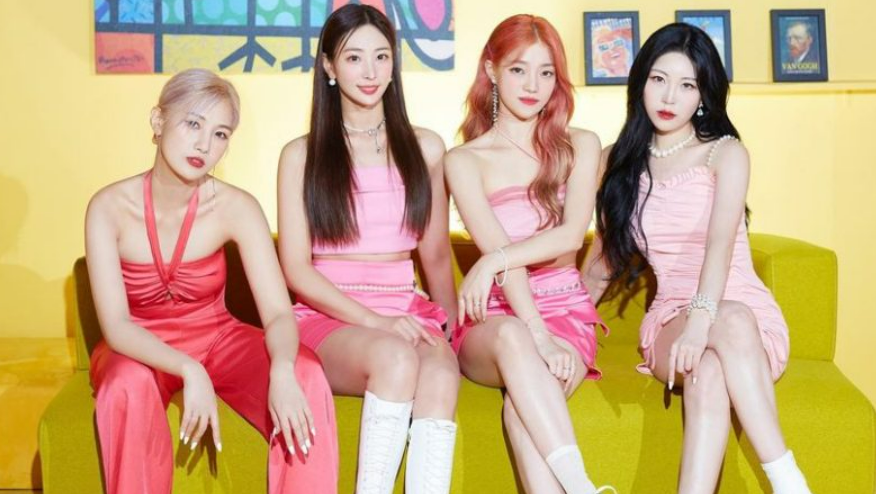 Peach A! | Debut: October 8, 2022: Better Company & KNJ Music
Originally know as PEACHDAY, Peach A! debuted as a four-member group with "Rebreath" back in October. "Rebreath" is a cool dance track that has some disco elements, making it an easily likeable song. Peach A! has deeper, huskier vocals, which is invigorating! The more mature vocals give Peach A! a memorable edge.
Like a few other groups listed, lacking promotions keeps Peach A! down on the list. The group has low views which could negatively impact them in the long run. It'll be great to see how their vocals are utilized moving forward if their companies continue to build on their skills.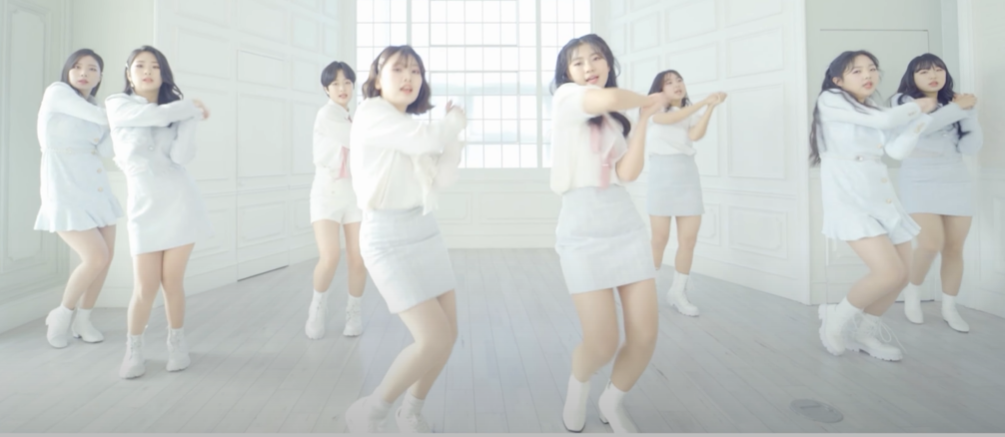 Pretty | Debut: April 20, 2022 | Rainbow E&M
"Dear U," Pretty's debut track, is another throwback-style track. While Pretty is made up of young teens, they do a nice job with this song that fulfills an early 2000s K-Pop/J-Pop vibe. The track has refreshing accents of spring that make it a track worth hearing.
Pretty does a good job with the song. The vocals do need some refining, but they are kids, so it is great to not hear over-processed vocals in this case. Even so, some minor refinements could have made this song really pop!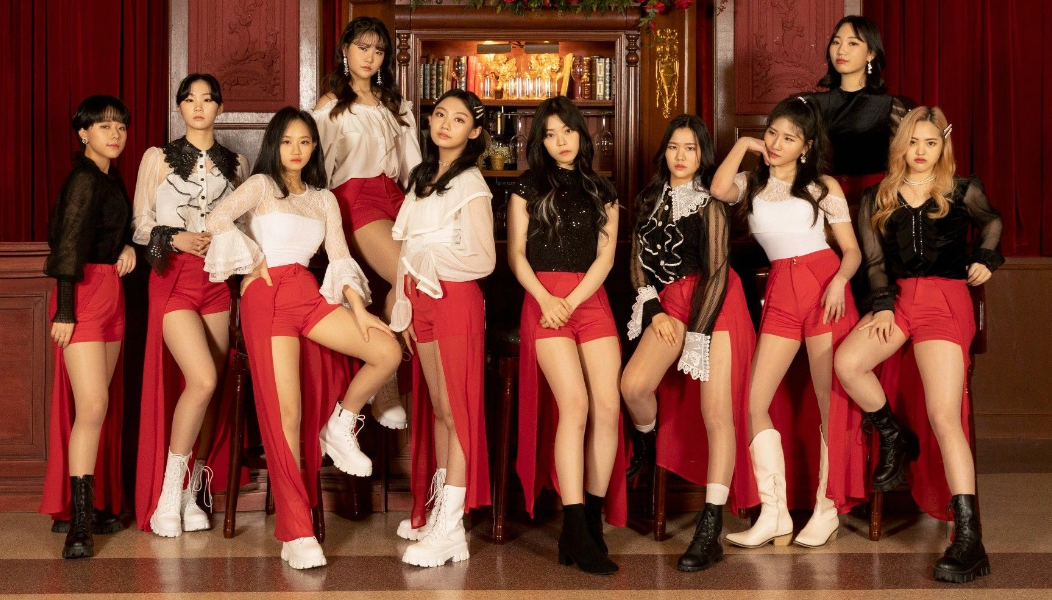 Red Balm | Debut: July 15, 2022 | Rainbow E&M
Red Balm's debut single "Swipe" features some pleasing rap parts, catchy music, and is mildly addicting. The song is composed well for the most part, so it does feel like a track a more established group might have. However, it's not the most memorable of songs, so when it goes off, a listener doesn't really notice it ended.
Red Balm does have plenty of positives in their favor. While nitpicky, one of the criticisms present is how "Swipe" is pronounced "swy," thus changing the meaning of the song ("swy" is a gambling game, which doesn't seem to be the song's theme).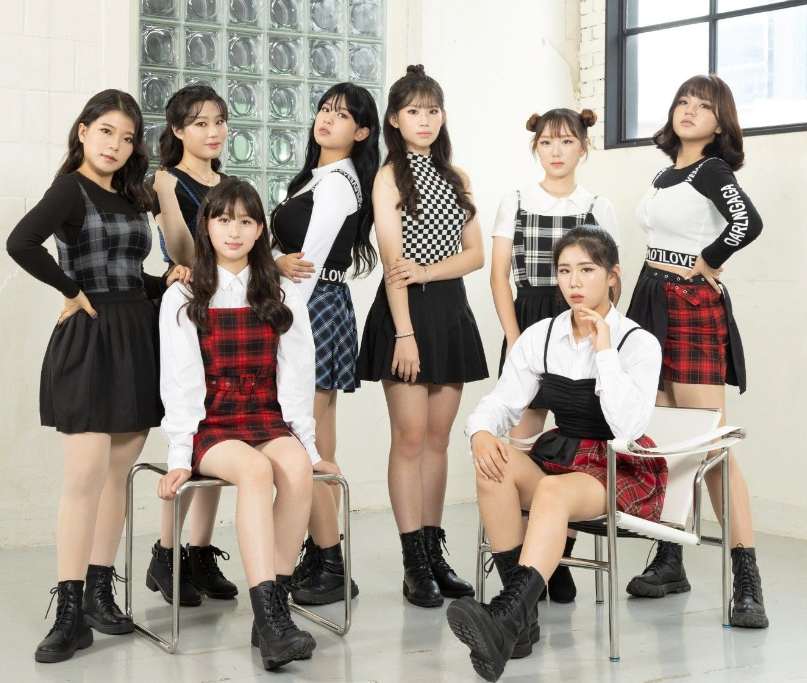 Stars | Debut: November 18, 2022 | Rainbow E&M
Stars is a teen group part of the Future Idol Asia project from Rainbow E&M. They debuted with the song "With You," which is a decent song if it weren't for the awkward dance break. The girls can really sing! They have a bright vocal energy that has a bit of a veteran tone, so that's a pleasant surprise.
While the song and vocals check out, the girls do lack charisma. The song is an upbeat one, but the MV doesn't reflect the bubbliness the song presents. The song features a dance that matches the beat's energy, but the facial expressions and overall actions featured in the MV feel lackluster. If Stars turn up the energy, the potential is there to continually improve.
C/D
Amber | Debut: December 23, 2022 | Rainbow E&M
Amber is another Future Idol Asia group from Rainbow E&M. This teen group's debut song is "Baby Baby," a song that tries to be likeable but the nasally vocals are a distraction. Unfortunately, "Baby Baby" doesn't have a lot to it to make it stand out, so it just fades into the background. It's not a bad song, but there's nothing there to keep a listener engaged.
Amber at least got a different set to perform in, and it matched the song well. Dance and acting-wise, Amber comes across as genuine. Their smiles and interactions feel more authentic, so their ability to connect with viewers helps them in the ranking.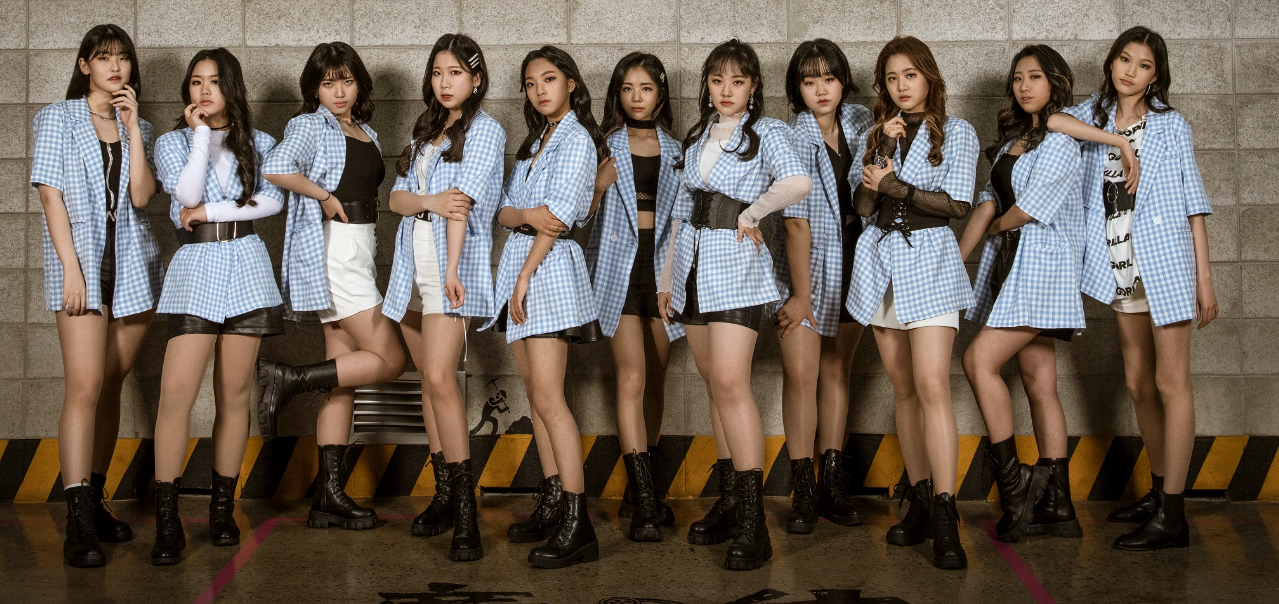 Black Rose | Debut: August 26, 2022 | Rainbow E&M
Black Rose is an 11-member teen group from… you guessed it! Rainbow E&M.
Black Rose isn't bad, and the direction with this group seems promising. Black Rose is a bit edgier, and that zing hides some of the vocal flaws that may exist. Like other Rainbow E&M groups on this list, production quality is what takes Black Rose down a few notches with their "Tear It Out" debut. The rap parts and overall vocals are pretty good, though the lacking chorus does impact the overall song.
Black Rose is the 18th group from Rainbow E&M. At this point, someone should tell Rainbow E&M that just because they can debut a high number of groups it doesn't mean they should. Having fewer groups they can actually train and develop may be better in the long run.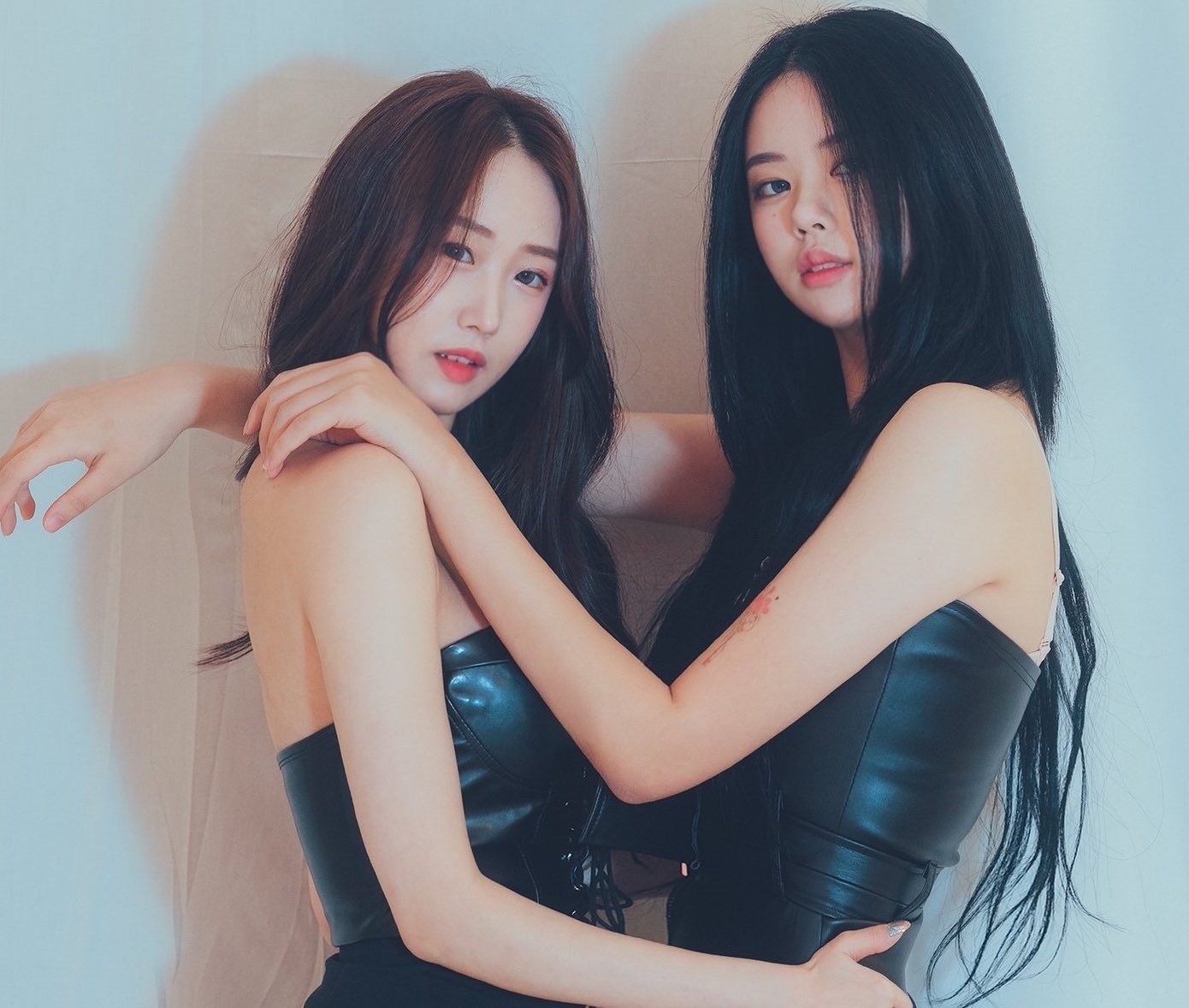 BLAZE | Debut: January 28, 2022 | Space Music Entertainment
BLAZE's debut already starts in a hole since they don't have an MV for their track "Funny Game" and the official audio has been removed from YouTube. All they have available is a dance practice video that lacks finesse. The dance is essentially phoned in as it features minimal effort. What are you thinking here, Space Music Entertainment? Given the amount of effort, it's doubtful BLAZE will last long in the industry.
That's not saying it's all bad because the song itself saves BLAZE from being ranked lower. The song is adequate and sounds more fitting for 2010-2013. BLAZE have good vocals, so for their company to basically screw them over is a travesty.
ENVIDIA | Debut: August 5, 2022 | BlueMoon Entertainment
ENVIDIA is MAKAMAKA's first sub-unit. Their debut song, "Who Am I?", is classified as Hip-Hop, but it's the light side of Hip-Hop. The catchy chorus is cute, and it's hard to avoid moving along to the beat. The MV is also a lower-budget one, but it suits the song. "Who Am I?" doesn't have a lot of interesting elements, though. It stays on the same beat and tempo pretty much throughout the song. If it had some layers, tempo changes, and perhaps a bridge that added depth to the song, "Who Am I?" and ENVIDIA could have been graded slightly higher.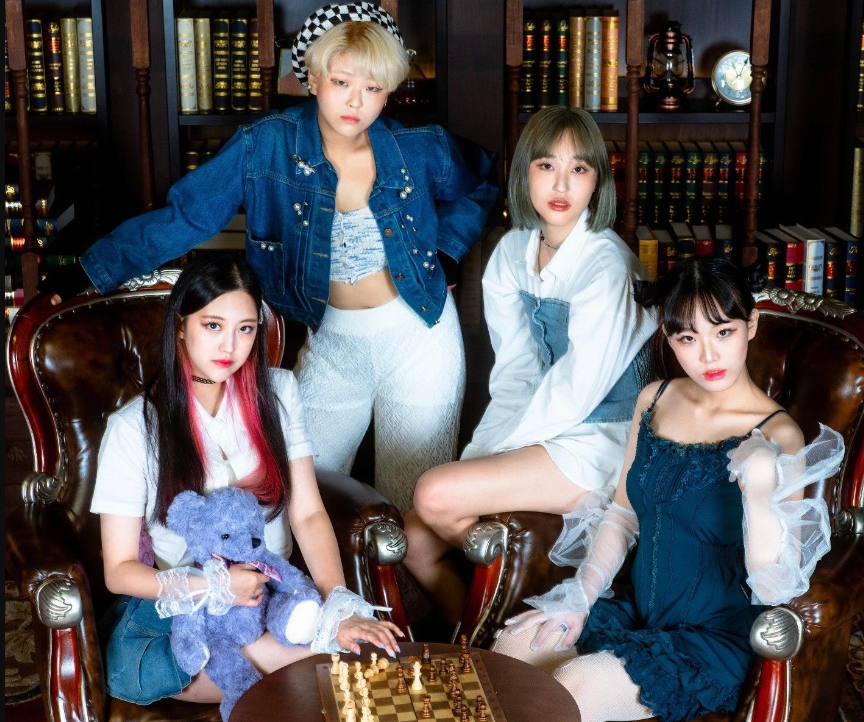 Flush | Debut: August 22, 2022 | Luminant Entertainment
Flush is such an unfortunate name for a group! How many people are going to think of colors or "flushed cheeks" versus the "flush" related to toilets?
Flush's debut "TNG" (There's No God) isn't a bad song, but it isn't great. The song starts off strong with some solid vocals. However, as the song moves toward the end, it falls apart. In the last minute or so, the vocals lose refinement and the "there's no God" portion that closes the song ruins the overall decency of the track. This element combined with the chorus could have had more spark to it knocks the song rating down.
The fact the song focuses on the lines "there's no God," there is an expectation for it to be a rock or metal song. It's disappointment this isn't the case because it would have been much cooler.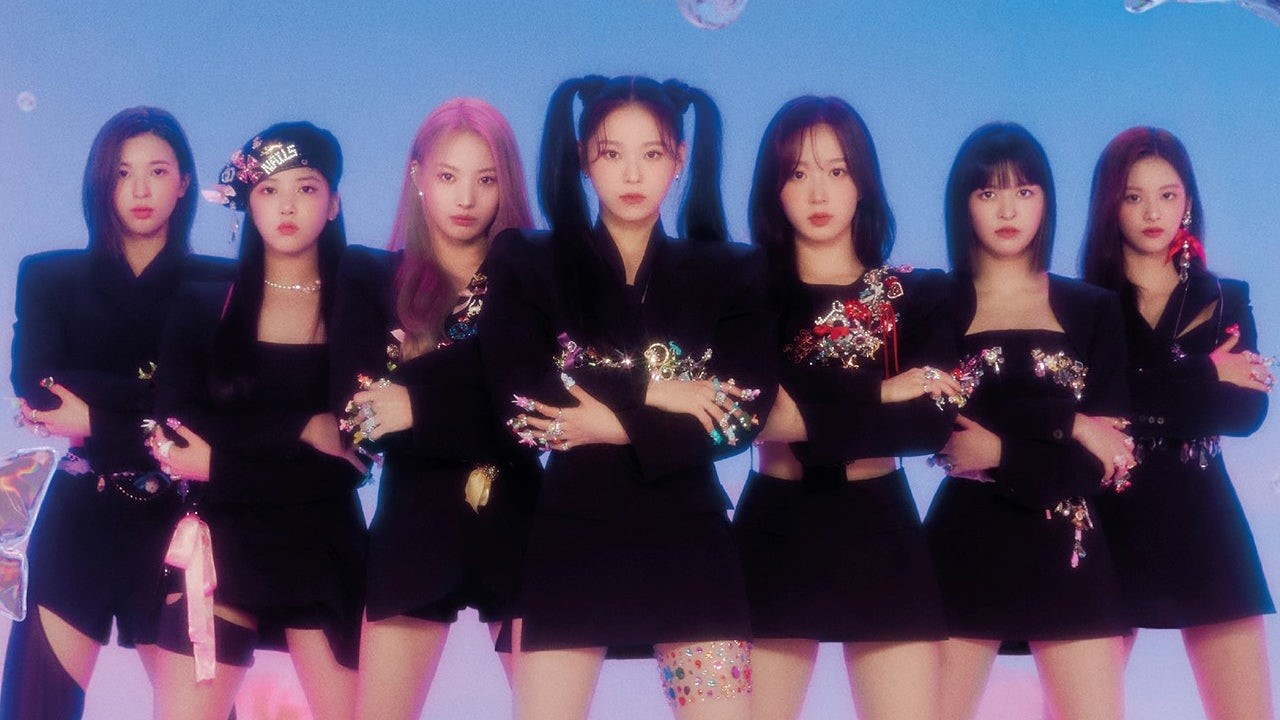 NMIXX | Debut: February 22, 2022 | JYP Entertainment
For a talented group of girls from a Big Three company, NMIXX's music is… something else.
"O.O," NMIXX's debut track, is a mess. This song is like several songs that were left on the cutting room floor, spliced together, and JYP released it hoping it would work. The pros are that NMIXX has some good vocalists and visuals, but they couldn't save "O.O" from being a junk song. Along with nonsense utterances, the vocals are drowned out by the music, product placement (Coke Zero), and a sloppy composition. This track is not a positive introduction to this group even though a lot of fans of the group have said the song grew on them overtime.
NMIXX's subsequent release "Dice" still has a sloppy composition and doesn't reflect NMIXX's vocal abilities as well as "O.O" surprisingly did. Like "O.O," the music overpowers the vocals, so a balance between music and singing needs to be improved. While the music makes NMIXX to stand out, right now, the messy songs aren't helping them stand out in a positive way.

Shadow | Debut: March 4, 2022 | Rainbow E&M
Shadow's debut song "Dream" had a lot of potential to be a catchy mid-ranked song. The issue with the song is that it features a chorus and bridge that lack power due to thin, reedy vocals and an "oh ah oh" lyric that loses energy as the song progresses.
Shadow does do an alright job with the material. They have some charisma that can carry them. The Shadow team does have sparks of joy and look like they are having fun, helping them overcome lacking production.
D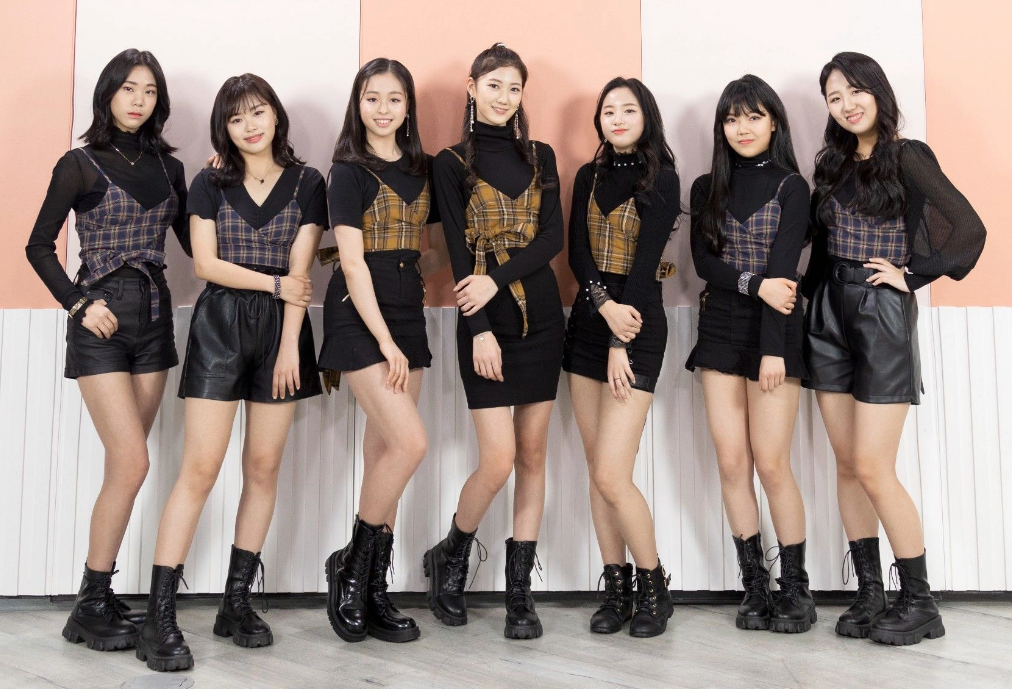 Bubble | Debut: August 12, 2022 | Rainbow E&M
Bubble's debut track "Baby Dream" is a nice, sweet song, so fans of a more innocent should get enjoyment out of this track. The seven-member group has cute vocals, which is expected from a child group.
What dings Bubble is the song's production quality. Some of the lines are too muted to be heard while the louder parts need some smoothing out. The chorus is catchy though. If the song had higher production quality, this song really could have stood out.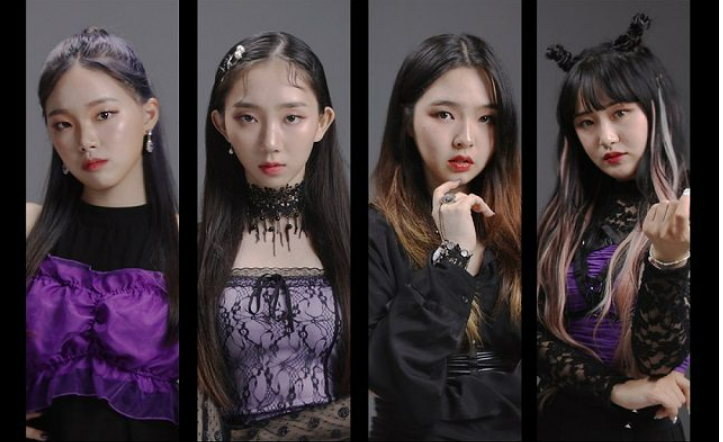 D-Art | Debut: January 10, 2022 | DIMA K-Pop Season 1, Dong-ah Institute of Media and Arts
D-Art is a four-member group from DIMA K-Pop Season 1. In January 2022, they released their debut single "Cinderella."
"Cinderella" starts off strong with a solid rap and individual vocals that show the group has talent. However, the chorus and bridge are a mess. The singing is off-key and pitchy with unequal volume that makes the song jarring and hard on the ears. The overall composition is also untidy without clear direction. At times, the song sounds like a banger, but mostly, it feels like something suitable for Halloween. The song takes away from any skill D-Art may have, which is a shame.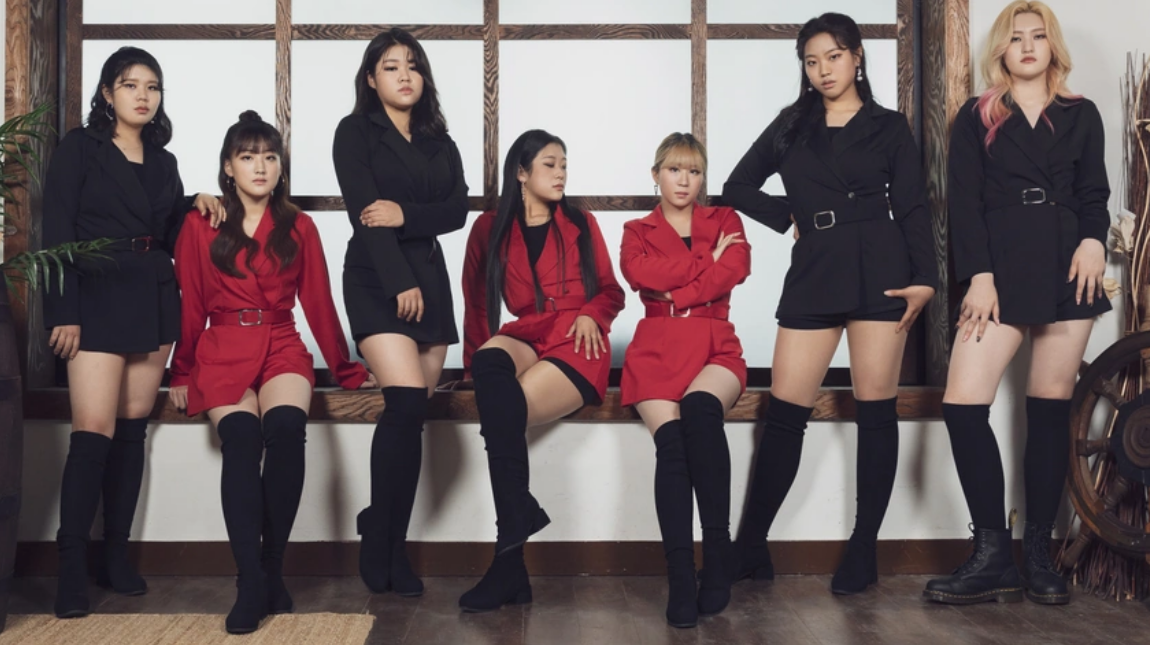 Daystar | Debut: September 30, 2022 | Rainbow E&M
"Viva La Vida" isn't a great song, but Daystar does somehow manage to save it at some points. The earn some bonus points for making the song somehow work.
At this point, it should be mentioned Rainbow E&M is mostly known for managing children, so this could be why their music produced for artists in their teens and older feels so off. "Viva La Vida" feels like the wrong song for Daystar. While the group looks like they could have energy, the song didn't allow them to show it off. With a name like "Viva La Vida," energy and a party atmosphere should have been expected, but we didn't get that. Instead, the group is gifted a flat song and a basic video that featured awkward dancing, uncomfortable facial expressions, and a set that made it look like Daystar had to dance for their lives in order to escape captivity.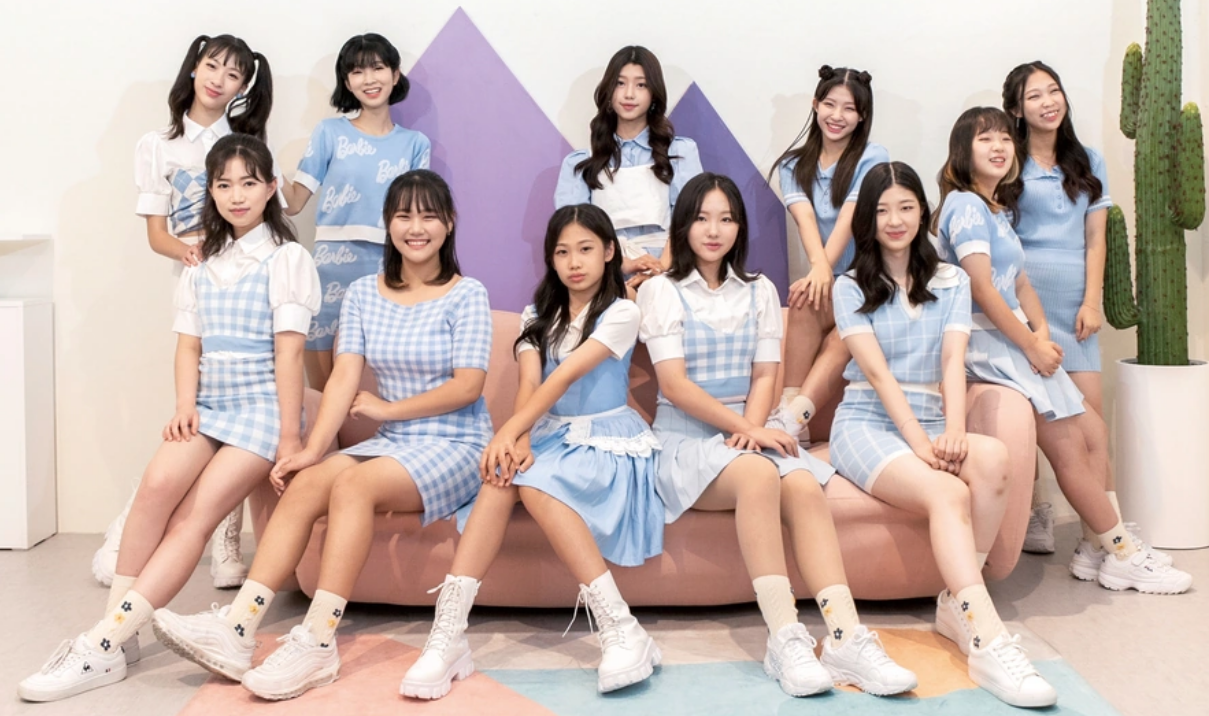 Memoria | Debut: October 28, 2022 | Rainbow E&M
Usually, a song titled "Bling Bling" has a lot of sparkle and cheeriness, but Memoria's debut track was neither sparkly nor cheery. Paired with the MV, there's something a bit unsettling about the whole package here.
The R&B tempo paired with the poppy chorus could have worked, but the composition was lackluster and amateurish. Combined with an MV that featured Memoria seemingly just going through the motions and barely showing emotion, there was nothing that made the song stand out. "Bling Bling" is one of those songs where you listen to it but it doesn't penetrate that you listened to it and it's just done without any fanfare. The whole vibe was just weird.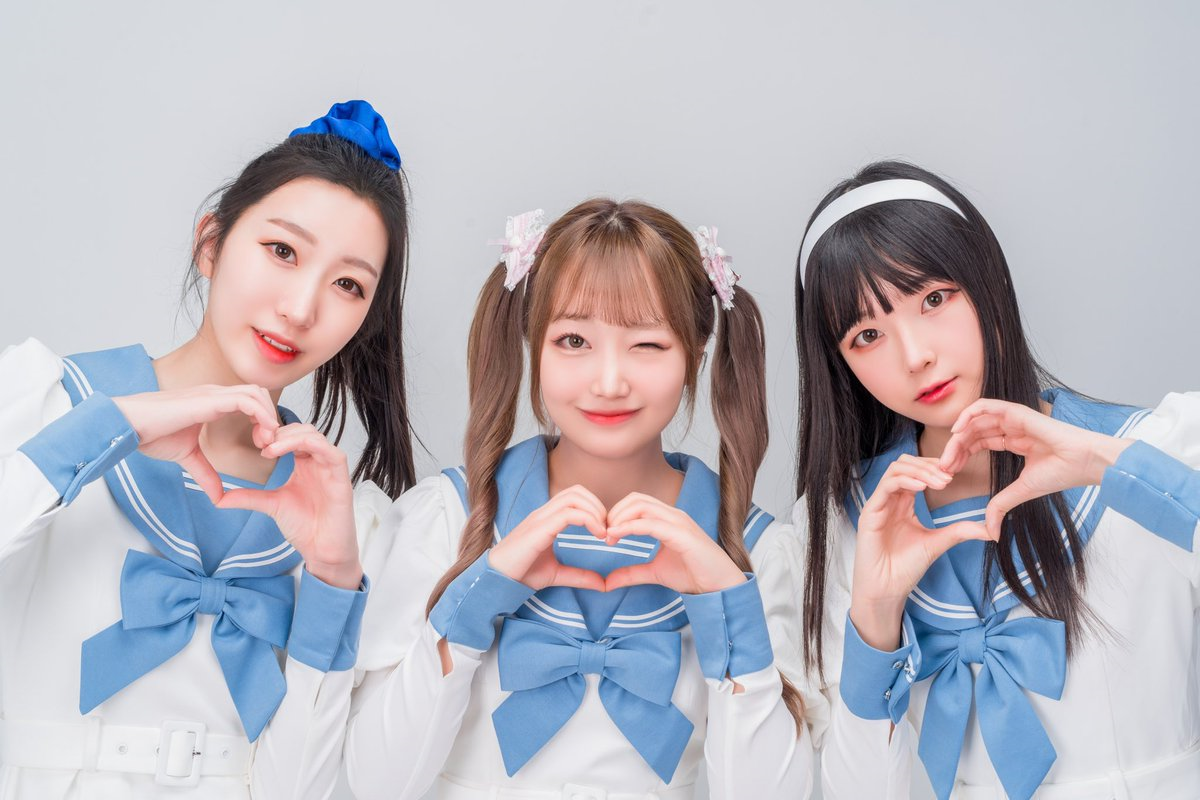 NTORE | Debut: March 27, 2022 | To Hermitage
NTORE is a live group from To Hermitage. They are a Korean group patterned after Japanese girl groups and perform exclusively at live events. This is an endearing quality, especially for those of us who do love K-Pop and J-Pop.
NTORE gets a ton of credit for performing live. Their songs are also catchy and feel like they should be anime themes. Without that in mind, NTORE's vocals aren't the strongest. At times they're too flat or too nasally, and that gets distracting. But, they are a live group and not a product of the K-Pop Machine, so that makes what they're doing all the more impressive.
D/F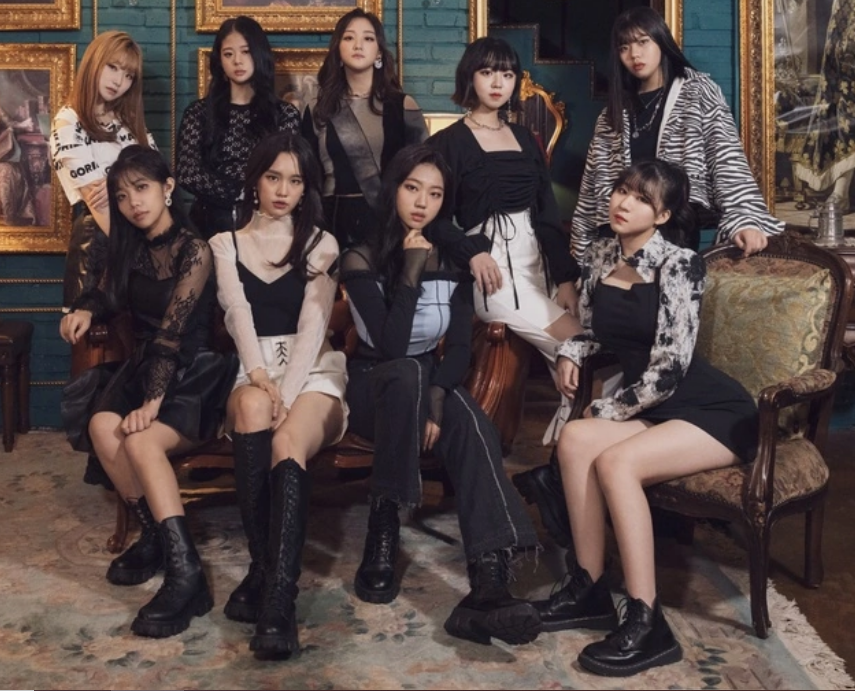 Silhouette | Debut: January 11, 2022 | Rainbow E&M
This is another Rainbow E&M group released thanks to the Future Idol Asia project. Their single, "Siren," has some interesting moments where it sounds like the potential is there, but the song and overall production just doesn't quite reach a star-worthy level.
An unrefined style can be endearing at times, and that is the case here when "Siren" is listened to once or twice. However, with multiple listens, the style makes this a sad musical representation that almost comes across as a mockery of the group's dreams. Throw in the awkward video featuring the girls staring into the camera and awkwardly posing, the overall product just doesn't reflect the group's abilities.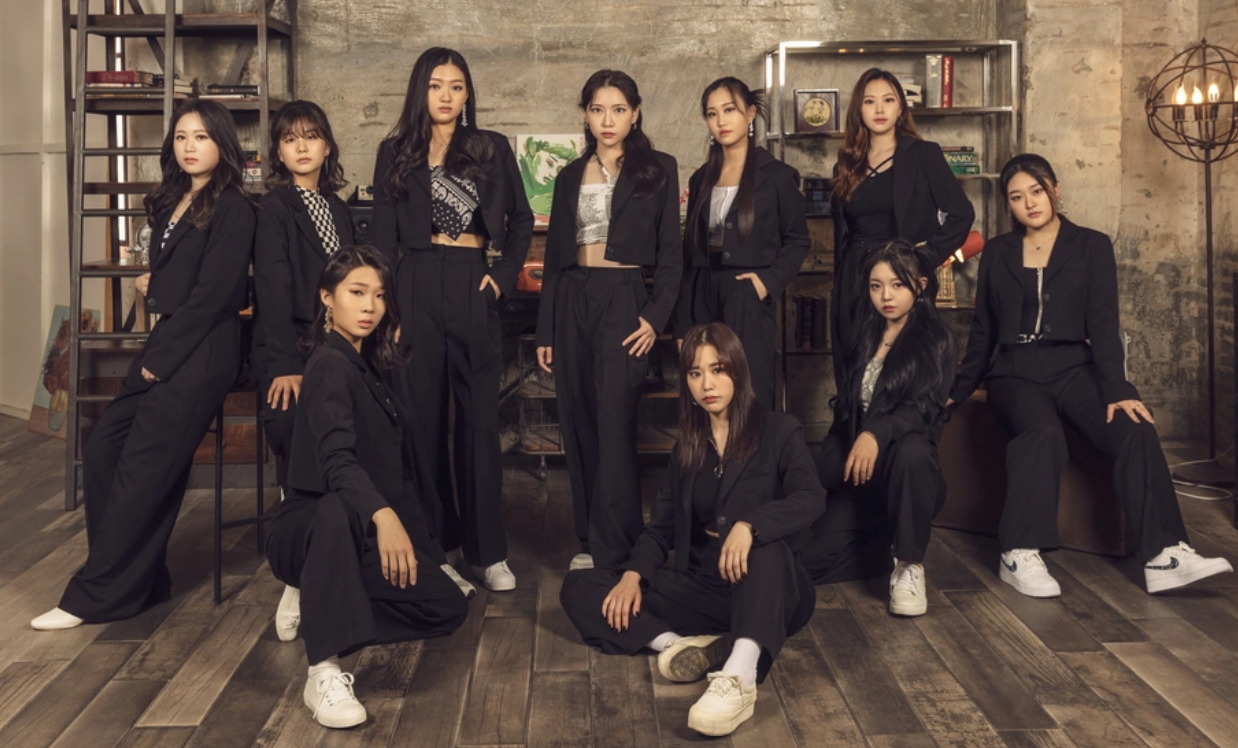 Spirit | Debut: September 16, 2022 | Rainbow E&M
Rainbow E&M's production quality with each of their Future Idol Asia groups is so wildly inconsistent. There are a few groups that show potential, and there are others that don't quite have "it," but this is not the fault of the members they debuted. This is the fault of a company trying too hard to force artists into the K-Pop pipeline without enough training and refinement, so their choices reflect badly on a group.
With the above considered, "Broom Broom," Spirit's debut song, is an ear-bleeder. There are hints that suggest the song could have been okay. Unfortunately, the vocals are so off-key and pitchy the song couldn't be saved. Perhaps this is all down to arrangement, but it seems no one at the company listened to the song post-recording to hear it provide Spirit a disservice to their potential careers. It was like the guy who wrote and produced Rebecca Black's "Friday" hijacked the studio and told these girls the song was gold. Hopefully that means Spirit can bounce back like Rebecca Black did to have good songs released that can reflect any talent they may have.
"Broom Broom" aside, Spirit is a group that has visual potential. Like Fresh and other Rainbow E&M groups, Spirit also features singers of various body types, so there is a relatability factor that many young girls will like. Let's just hope Rainbow E&M pulls it together to give these girls a chance at reaching their idol dreams.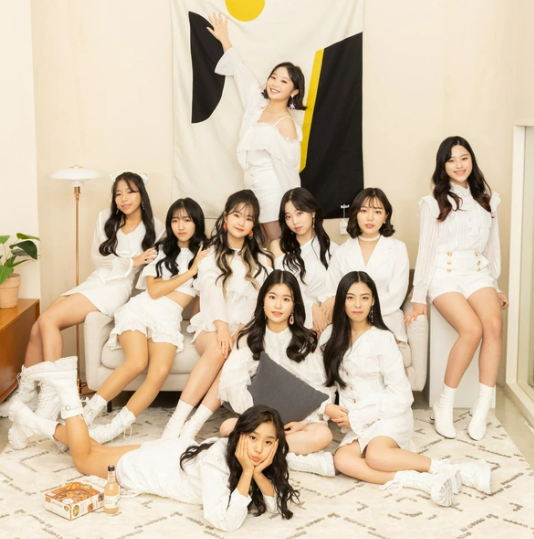 With Me | Debut: February 11, 2022 | Rainbow E&M
With Me debuted with "천천히 다가와 줄래." While listening to the track, it feels necessary to channel the old Verizon "can you hear me now?" catchphrase. The arrangement and sound mixing are so quiet! Even with the volume turned up to max levels, the song is too soft. Perhaps this is for the best because the vocals here aren't the best. Like Spirit, the vocals are pitchy and scratchy at times, so they quash any enjoyment that may exist with the track. Even with the aforementioned elements considered, this song has potential to be sweet and good, so it's really angering that it has such poor production quality.
For the MV, With Me, like other Rainbow E&M groups, performs in a room. In their case, the MV, lighting, and visuals do work for the song and group, so that was a positive.
What 2022 debuts were your favorite? Let us know in the comments! You can also check out each of the artists' debut songs through our YouTube playlist, or you can play the songs via Spotify!
—-Olivia Murray
#KCrushReviewItRateIt #2022debutsgirlgroups #girlgroupdebut2022 #kcrush #NewJeans #CSR #LeSserafim #WithMe #Spirit #FiftyFifty #Mamadol #H1Key #VIVIZ #Mimirose #WAGWannabe #UiU #POA #AcidAngelFromAsia #1CHU #Daisy #QueenzEye #Dart #Daystar #Rush #Silhouette #NTORE #FAINIT #DStar #Flush #Bubble #Memoria #Pretty #RedBalm #PCDM #Lalagirls #Shadow #NMIXX #ENVIDIA #GOTTheBeat #CocoaNButter #ArtBeat #APinkCHOBOM #BlackRose #GirlsWorld #EUNOAI #Ili1 #IRRIS #WeNa #MeUs #Lapillus #Classy #BLAZE #Amber #Stars #kpopgirlgroups #Kcrushreview #Winny #Kep1er #A2ZEntertainment #RainbowEM #ToHermitage #BPMEntertainment #KEMEntertainment #SourceMusic #ATTRAKT #AFlatEntertainment #ADOR #ShineEM #HandmadeandKoreaMusicCompany #JYPEntertainment #GLGandSonyMusicCompany #STSEntertainment #BigMountainEntertainment #SMEntertainment #LuminantEntertainment #G1Creative #LizEntertainment #HanyangUniversity
Related Articles