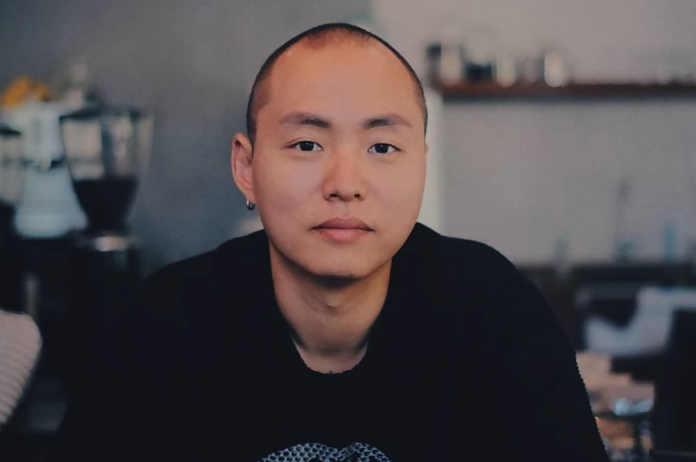 On March 22, 2019, K-Rapper, KK (KEIKEI), became paralyzed following a diving accident in a Thailand resort swimming pool. In an Instagram post, KK posted that he broke his neck in two places. Following the accident, it was revealed that KK may be paralyzed even though doctors do remain hopeful there is a possibility for rehabilitation.
KK, whose real name is Kim Kyu Wan, had two surgeries at Chiang Mai Hospital following the accident. While at the hospital, he also contracted pneumonia, which caused an inability to travel abroad.
On April 4, KK, via his wife, posted on Instagram that he and his wife needed financial assistance so he could return to Korea for treatment. In his message, he relayed that medical costs in Thailand were too high. He wrote:
Brother, if today is the last, then please write it like this later. 'It wasn't bad.'
Hello. This is KK. I am borrowing my loving wife's hands to leave this message.

Not long ago, while I was diving in a swimming pool at the place I was staying, I went through a severe accident when I broke the fifth and sixth bones in my neck. Currently, my entire body is paralyzed. I am at the ICU in a hospital in Chiang Mai and living and feeling every day is a battle. Thankfully, the first response was adequate, and the two emergency surgeries went well. They say that there is a possibility for rehabilitation.

When I was young and my ear was inflamed and began to fester, I only thought that I wanted to die. My condition is much more severe now. However, I now feel only as though I must overcome this to repay the many people who worried for me and helped me. Every time there was a crisis, I beat it thinking, 'This too shall pass,' but this crisis is a bit hard.

I am very sorry towards those who heard the news and worried a lot. Currently, the only thing I can do is improve the condition of my lungs so that I can ride an airplane. Right now, I only wish to return to Korea quickly to continue treatment.

As I watch my wife who stays by my side 24 hours a day in an unfamiliar environment where she cannot even communicate, a corner of my heart becomes crushed. Before being hospitalized, I told my wife, 'Let's beat this while smiling.' Afterwards, I have never cried because it hurt or because it was hard.

However, in this place where the medical fees are so expensive, my family and I are powerless. 10 days of hospitalization, surgeries, and medicine have already easily surpassed 60 million won (approximately $52,800). Immediately after returning to Korea, I have to receive treatment and apparently the transportation cost to Korea is 10 million won (approximately $8,800) alone.

Feeling like I have to do something, I shamelessly uploaded this. This will be my first and last request for help. I ask for a little bit of strength from you all, like gathering for an energy blast. I will return to Korea as soon as possible and will appear in front of you all after becoming a better person. I am sorry. And thank you.
View this post on Instagram

<d·iv style="background-color: #F4F4F4; height: 12.5px; transform: rotate(-45deg) translateX(3px) translateY(1px); width: 12.5px; flex-grow: 0; margin-right: 14px; margin-left: 2px;">

브라더, 혹시 오늘이 마지막이면 나중에 꼭이렇게 써 줘. "나쁘지 않았어" 안녕하세요. KK입니다. 제 사랑하는 아내의 손을 빌어 이렇게 메시지 남깁니다. 얼마 전, 제가 묶고 있는 숙소 수영장에서 다이빙을 하던 도중 5번, 6번 목뼈가 부서지는 큰 사고를 당했습니다. 현재 전신마비 상태이며, 치앙마이 병원 중환자실에서 전투하는 기분으로 하루하루를 살아내고 있습니다. 다행히 초기 대응과 처치가 적절했고 두번에 걸친 긴급 수술도 잘 되어서, 재활의 가능성도 보인다고 합니다. 어렸을 적 귀가 녹는 화농성 중이염에 걸렸을 때는 매일 죽고 싶다는 생각 뿐이었습니다. 하지만 상태가 더 심각한 지금은 되려 어떻게든 이겨내서 저를 걱정해주시고 도와주셨던 많은 분들께 빚을 갚겠다는 마음 뿐입니다. 위기가 찾아올 때마다 '이 또한 곧 지나가리라'는 마음으로 이겨내 왔었는데, 이번 위기는 좀 빡세네요. 소식듣고 걱정하실 많은 분들께 죄송스럽고 송구한 마음입니다. 현재 제가 할 수 있는 것은 비행기를 탈 수 있을 만큼의 폐 상태를 만드는 것이라고 합니다. 지금은 하루라도 빨리 한국에 돌아가 치료를 이어가고 싶은 마음 뿐입니다. 언어도 통하지 않는 낯선 환경에서 24시간 제 곁을 지키는 아내를 볼 때마다 마음 한구석이 무너져 내립니다. 입원 직후에 제가 아내에게 '웃으면서 이겨내자'라고 한 뒤로 단 한번도 아프거나 힘듦을 이유로 눈물 짓지 않았습니다. 하지만 너무나도 비싼 이곳의 의료비에 저와 제 가족들은 무력하기만 합니다. 열흘 정도의 입원, 수술, 약 값이 벌써 6천만원을 훌쩍 뛰어넘어가고 있고, 한시바삐 귀국 후 치료를 진행해야하는데 한국 수송비만 천만원이 넘는다고 합니다. 무엇이라도 해야겠다라는 마음에 이렇게 염치불구하고 글을 올립니다. 처음이자 마지막으로 도움 부탁드립니다. 원기옥을 모으는 마음으로 조금씩 힘을 부탁드려요. 하루라도 빨리 귀국해서 재활 후 조금 더 나아진 사람으로 여러분들 앞에 다시 나타나겠습니다. 미안합니다. 그리고 고맙습니다. . . 신한은행 110-207-040360 (김규완) . . ————————아내의 글——————— . . 3월22일 불의의 사고. 경추 골절 수술후 전신마비로 중환자실에서 많이 힘들어하고 있고, 폐렴 합병증으로 상태는 더 악화 되었다. 매일 매일 전쟁같은 시간을 보내고, 호전이 되어야 한국으로 이송하는데… 아직 기약이 없는 상태다. 불행중 다행인건 머리는 다치지 않아 감사하다. 타국에서 남편과 힘든 시간을 보내고 있는데 무섭기도 하다. 하지만 난 와이프니까 … 견뎌내야한다. 웃음 밖에 나오지 않는 병원비와 앞으로 긴시간을 싸워야 하는 우리부부는 그래도 매일 웃는다. 이또한 곧 지나가리라. 신이 우리부부에게 감당할만큼 고통을 주셨을꺼라 믿으며 매순간 마음을 가다듬고 감정이 아닌 이성에 집중하며 버티고 있다. 나는 다시 강해져야한다. 얼마의 시간이 걸릴지 모르지만 우리부부는 멋지게 일어설수 있을거라 믿는다. 최악과 최고의 상태를 겸허히 받아들일것이며 오늘도 마음을 잡고 집중한다. 울지않을것이고 원망도 하지 않을것이며 차분히 시간을 견뎌낼것이다. 하루속히 호전되어 한국으로 이송 되기만을 기도한다. 절대로 약해지지 않을것이다. 난 와이프니까…
Fortunately, on April 5, KK and his wife were able to return to Korea. Thai doctors stated his pneumonia cleared up enough to allow for travel according to Sports Kyunghyang.
KK, who is also known as the "Beethoven of Hip-Hop," appeared on Mnet's hip-hop competition show Show Me the Money 6 in 2017. Unfortunately, the rapper is no stranger to adversity as he lost part of his hearing when he was six-years-old due to an infection, but it hasn't stopped the rapper, producer, and filmmaker from working toward his goals.
We hope KK recovers from his injury and that he can be rehabbed.
——Olivia Murray
One response to "Rapper KK Paralyzed Following Diving Accident in Thailand"
Related Articles