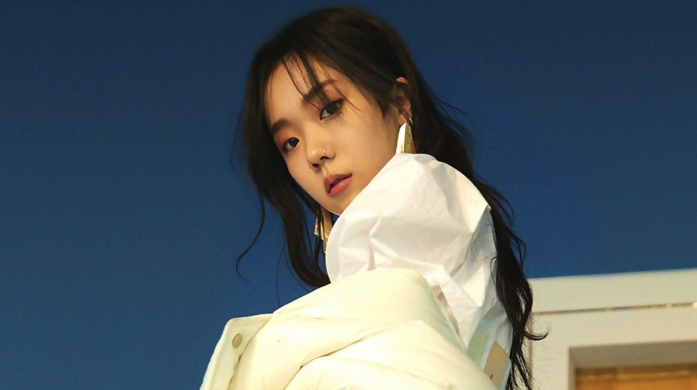 Katie Kim, who also goes by KATIE, recently joined American recording label AWAL. AXIS Entertainment, Kim's Korean label, confirmed the signing on April 5, 2019.
AWAL helps independent artists distribute music globally according to their website. Musicians submit their work through AWAL's online application platform; the company then decides if the artist's work is worthwhile by checking it against their criteria list, then they sign an artist to be part of the team.
Currently, AWAL's roster includes Little Simz, Madison Beer, deasmau5, The Naked and Famous, Aly & AJ, and Greyson Chance.
Kim, who is Korean-born but hails from New Jersey, was crowned the winner of K-Pop Star 4, which aired November 23, 2014-April 19, 2015. Upon winning the competition, Kim signed with YG Entertainment. With YG Entertainment, she performed live with Jinusean during their "Tell Me One More Time" promotions on Inkigayo.
After spending some time in the YG Entertainment basement, Kim joined AXIS Entertainment, a company that former YG creative director SINXITY created, in May 2018. YG said that Kim's move was to allow to pursue the music she wished to create. In a statement released in May 2018, YG said,
Many people are curious about 'K-pop Star 4' winner Katie Kim's debut.

We consulted with Katie Kim several times after she entered the agency, and we learned that the music she wants to pursue is similar to the music that is prevalent stateside. As she immigrated to New Jersey, USA when she was 10 years old and grew up there until she was 21, Katie Kim is more accustomed to American culture and music than Korean culture.

YG Entertainment decided to create the best environment possible that would allow Katie Kim to optimally produce the music she wants to. Over the past several years, Katie Kim has traveled to the US many times in order to participate in songwriting camps with foreign music producers and has finished recording many tracks. We have also finished producing several music videos that were filmed in the US as well, in order for her to make a successful debut.

However, today, I must share the unfortunate news that Katie Kim recently moved to a different, newly established agency.

To reiterate, Katie Kim's debut album was prepared at YG Entertainment, but she will be making her debut under a different agency.

The reason she has moved to another agency ahead of her debut is the YG executive who had been in charge of all preparations for Katie Kim's album from the very beginning decided to go independent early this year. This caused much confusion regarding the timeline of her debut as this executive was also wholly responsible for her future activities.

I met and consulted with both Katie Kim and said executive separately about what would be the best plan of action for her moving forward, and the final decision was left up to Katie Kim.

Katie Kim ultimately decided to move to the brand-new agency established by the respective executive. YG Entertainment will continue to maintain a relationship with her as we will be in charge of distribution of Katie Kim's music. We will be rooting for Katie Kim's successful debut and provide support.

I believe that the new agency will soon release a more detailed announcement regarding Katie Kim's debut album. I ask that you cheer her on and show her support.
YG Entertainment still helped with distribution of her debut album, LOG, which was released October 2018.
In June 2018, Kim  made her official Korean debut with "Remember." In August, she also released "ECHO." Both appear on her LOG debut album. Unfortunately, both singles and the album failed to land on the Korean charts.
Kim is currently working on new material to be released sometime this year. With her signing with AWAL, it is expected that she will also tap into the US market as well.
——Olivia Murray
Related Articles