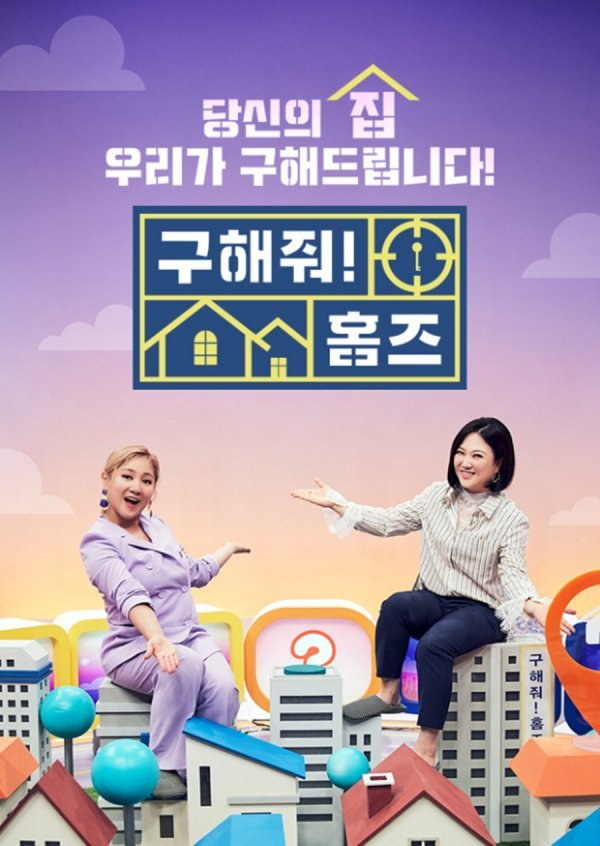 Program Title:  Find Homes! (Where is my house)
Channel:  MBC
Air Date & Time: Sunday, 10:45 pm
Viewer rating 3.4% (Nielsen Korea 2023.01.15.(Sun))
Related spin-off "Change Homes!"
Starring Kim Sook, Park Na-rae, Boom, Yang Se-hyung, Jang Dong-min, Yang Se-chan, Park Myung-jin, special guests
Episode 186th (Jan.15)
Customized real estate brokerage entertainment 'Find Homes!' will celebrate its 3rd year with the first pilot airing in February 2019. It is real estate entertainment tailored to the client and a pioneer in 'home room' entertainment. It is fun to check the properties found by the production team based on the requests and conditions presented by the client and see which house is selected. Each week, different guests and MCs form teams and present items for sale. The stories of different clients, tours of attractive houses, market price check, and final selection are fun to see. In particular, the point is that it is not a show that shows a house, but a show that finds the right house.
Requests are received through the homepage, and the main focus is on what reason they are looking for a house. When looking for a house, important factors include whether it is a suitable property for the client, and not only the interior, but also the distance, the type of the house, and whether it is for sale or rental. Most importantly, the program tries to grasp what the clients want based on their story and search for the right house for the clients. When a client is decided, they go through both online and in-person listings one by one, looking for a house and place that suits the client.
Now in Korea, a house and real estate is a very important issue both as an investment and as a standard of the success for most people. Though it raised issues a few times, it is a very unique program in that it provides virtual real estate, such as showing the actual transaction price in each neighborhood.
—-Jiyoung Lee
#KimSook #ParkNarae #Boom #YangSehyung #JangDongmin #YangSechan #ParkMyungjin #KoreaTV #FindHomes #WhereIsMyHouse #celebrityguests #koreanrealestatetvshow #realestate #helpfindahome #kcrush #kcrushamerica #homeroomentertainment #MBC
Related Articles