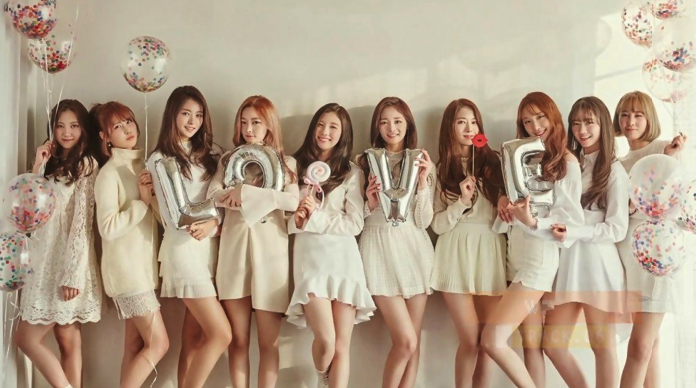 On May 24, 2019, Pledis Entertainment announced that Pristin have decided to disband two years after their debut and ultimately breaking fans' hearts. The group, who once had the moniker Pledis Girlz, were once considered one of the next "it" groups. They debuted March 21, 2017 with the single "Wee Woo" and the mini album Hi! Pristin.
For weeks, fans have speculated that the group broke up once each member opened their own personal Instagram accounts.
In a statement, Pledis Entertainment confirmed the disbandment.
Hello. This is Pledis Entertainment.

First, we sincerely thank fans who care for and love PRISTIN.

We are delivering the official statement regarding the disbandment of PRISTIN and the termination of contracts for members.

The company and the members had in-depth discussions for a long time and deliberated before coming to a mutual agreement. It has been decided that with the exclusion of members Kyulkyung, Yehana, Sungyeon; seven members (Nayoung, Roa, Yuha, Eunwoo, Rena, Xiyeon, and Kyla) will have their exclusive contracts terminated as of May 24, 2019.

We would like to first apologize to fans, who have always been supportive, for delivering this unfortunate news.

Because this is a decision that must be made carefully, a lot of time was given in thinking about this matter. At the end of discussions, we decided to respect the wishes of the PRISTIN members and came to the conclusion of disbandment and contract termination.

Members Kyulkyung, Yehana, and Sungyeon expressed their intent to stay with the company. We will actively support Kyulkyung, Yehana, and Sungyeon so that they can have stable individual activities. We will wholeheartedly support them so that they can be more active and have more diverse activities.

As for the PRISTIN members who will be leaving our agency, we would like to express our deep thanks to them and sincerely support them and their new paths even though their official contracts have ended.

Since this is an important and sensitive matter that required a careful decision, we sincerely apologize to fans for delivering this news late and worrying fans through this news. Lastly, we ask that fans show unchanging support for the seven PRISTIN members, Kyulkyung, Yehana, and Sungyeon as they embark on new beginnings.

Thank you.
Following the disbandment news, Kyla, who returned to the United States last year due to health reasons, and Xiyeon wrote letters to their fans thanking them for their support.
Kyla:
Dear HIghs,

I am so devastated that I have to be uploading this post and I know that so many of you have a million questions. For now, I just want to say I am so sorry and also incredibly grateful to all of you who have supported us from the beginning from when we were Pledis Girlz to now.

While Pristin has officially disbanded, I would like to ask you all not to be upset and angry, but rather joyous of the memories that we've had together and all of the amazing things we have accomplished.

Moving forward, I hope you all will find it in your hearts to support me as Kyla Massie instead of Pristin Kyla. I had been with Pledis for approximately 9 years now and I am very lucky to have had this amazing experience and to have had such a wonderful second family. Thank you. It has been a rollercoaster ride the past 2 years and I couldn't be more grateful to all of the people who have supported us over this time. Thank you so much. I love you with all of my heart. 사랑해요 우리 하이분들. ❤
Xiyeon:
Hello, this is Park Siyeon.

Firstly, I'm sorry for writing to you with bad news.

I was able to spend truly happy days thanks to High, who loved me steadfastly throughout my 11 years at Pledis and two years with PRISTIN. Thank you.

Although this is the end of our activities as PRISTIN, I'll work hard in the future as Park Siyeon to make up for all the love you've given me.

I hope that together with me, you will watch over and support the new beginnings of our members, whom I was with for a long time.

I'm so sorry and grateful to everyone who has loved and waited for PRISTIN.
As Pledis Entertainment's statement said, Kyulkyung, Yehana, and Sungyeon will remain with the company, while Kyla, Xiyeon, Nayoung, Roa, Yuha, Eunwoo, and Rena will depart.
Pristin's last full comeback was with "We Like" August 23, 2017. In May 2018, the sub-unit Pristin V released "Get It."
We wish the Pristin girls the best as they head toward new futures.
—-Olivia Murray
Related Articles