Okay, to be completely honest, there has not been a drama that looked interesting enough for me to watch it. The last drama I saw was You Who Came From the Stars, which aired about a year ago. Now that school has settled down for me, I finally found the time to do some research to see what dramas would be good to watch and the following list is what I found.
Heard It Through the Grapevine
This drama was a unique theme that is not normally used in Korean dramas. It's a black-comedy drama and it's about a family with very good reputation, whose entire family faces trouble when their teenage son gets his schoolmate pregnant.
This is one of very few dramas where the actors don't get bashed on with poor acting skills. Although one of the main characters is Lee Joon, who is a former idol, due to his excellent acting he has no hates towards him.
I've actually seen this drama when my mom watches it, but I've never seen the entire episodes. I only saw 2 episodes but the storyline is very easy to understand, even without watching all episodes. But don't get me wrong, that is how I always watch my dramas, I always like to bounce around and I never watch them in order. Maybe I'm giving you the wrong impression, but this is a very good drama to watch, like I said before, this kind of theme in Korean dramas does not happen often, and it's definitely worth the watching.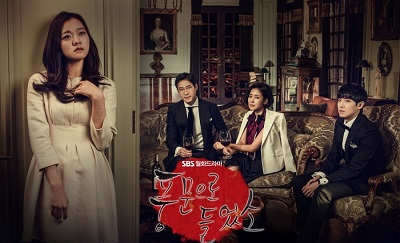 Orange Marmalade
For those who don't know, this drama is based on a webtoon, aka webcomic by Seok Woo. This was published on Naver from February 2011 to January 2014. It's a fantasy love story between a vampire and a human.
AOA's Seol Hyun plays Baek Ma Ri, who is a senior at her high school and she is also a vampire. No one at her school knows about her identity because she keeps it a secret since humans are afraid of them. Humans talk trash about the vampires all the time around her, not knowing Ma Ri is a vampire. She does not like how people talk about the vampires, but ignores it because there isn't much she can do if she wants to live like a normal person. On the other hand, Jung Jae Min, played by Yeo Jin Goo is a popular student who falls in love with Ma Ri.
When the final casts were released, there were many angry fans because for those who have already seen the webtoons, they knew very well that the actors didn't match the character's image. Despite from all the hate, the director still kept the same actors and when the first episode was aired, many fans were surprised. The two main characters acted out very well and everything went along the scenes. As a fan of this webtoon my self, I was also very worried at first but after seeing the first episode it completely changed my mind. This is currently one of my favorite dramas.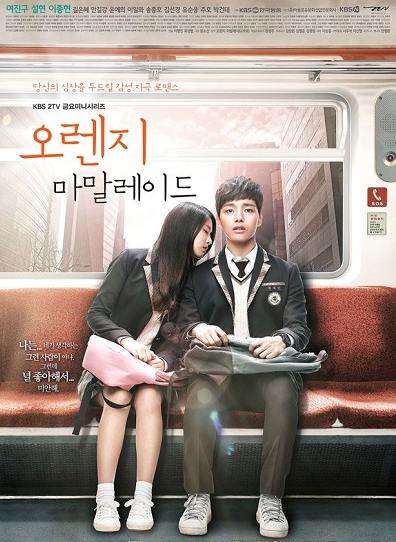 Producer
This drama shows the behind scenes of popular variety shows. Famous actor from a hit drama You Who Came From the Staes, Kim Soo Hyun plays the role of Baek Seung Chan, who is a variety show PD. He needs to make a hit show and costars with a pop star Cindy played by IU, Tak Ye Ji as a music PD played by Gong Hyo Jin, and Ra Joon Mo is another variety show PD played by Cha Tae Hyun.
When this was first aired, there were many negative comments about the drama saying how boring it was, and to be completely honest, it was very boring. I was so disappointed that I wasn't even going to bother seeing the second episode but when the second episode was aired, most of the comments were positive, saying it was way better than the first. It turns out, the directors changed after the first episode. Now, this drama is one of the best dramas out there, it's so funny, and yet romantic. I highly recommend people to give it a try.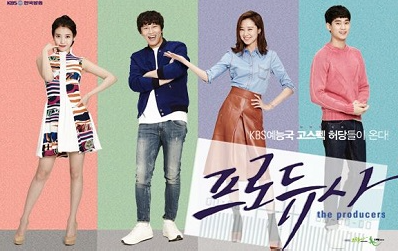 —-Juyeon Oh
Related Articles