This mini drama stars
Episode 7
The episodes get shorter and shorter as this series goes along and while it does save time, it leaves me wondering how they're going to get everything into the episode.
This one starts where the last left off with Yeonhee being defended by the 4 members. Yeonhee goes home and is excitedly telling Gaeun of the events that happened. At the same time, Baekhyun guesses the boy must be Yeonhee's ex, leading D.O and Chanyeol to display what looks like jealousy.
Gaeun tells Yeonhee that her ex will get interested again and call soon.
Sehun spends time with Yeonhee's brother again in their strange bromance. I finally realized this was an easy way to help the plot move along faster, which is really smart.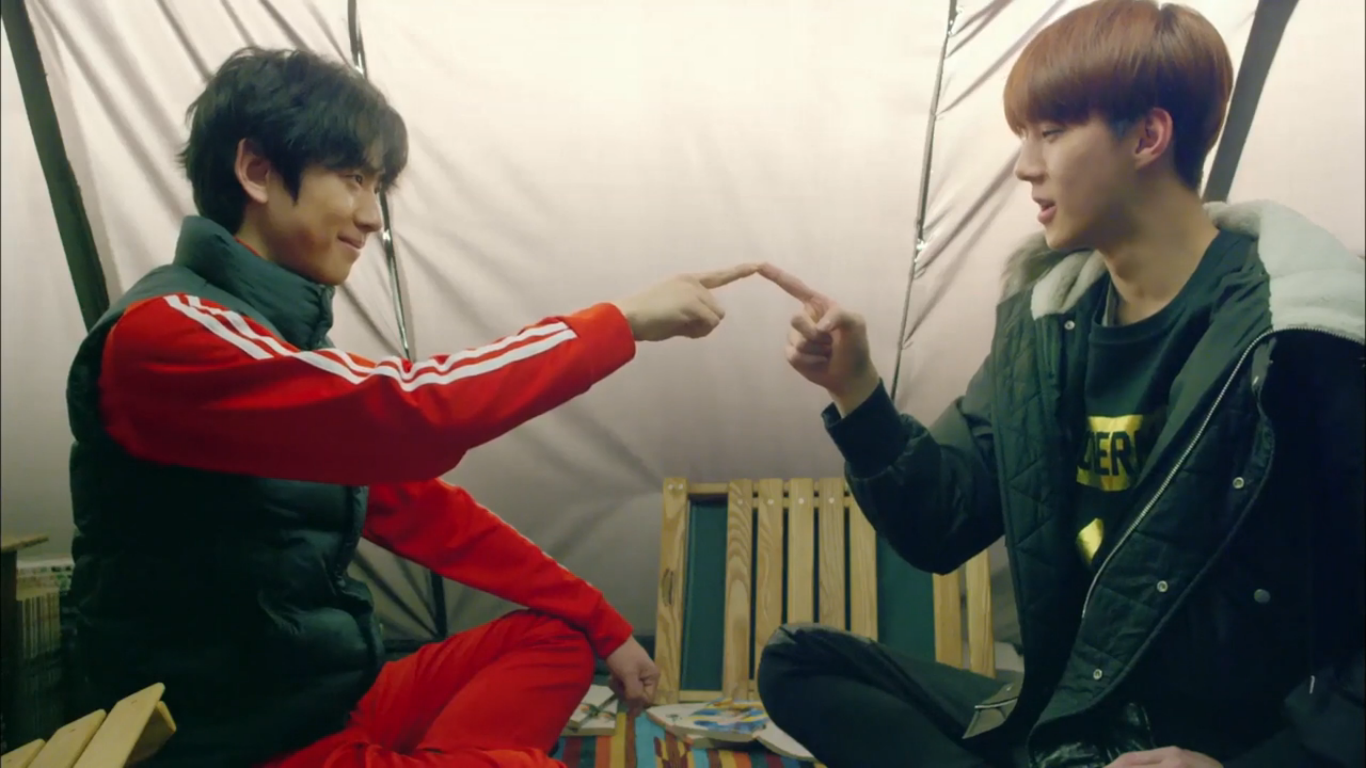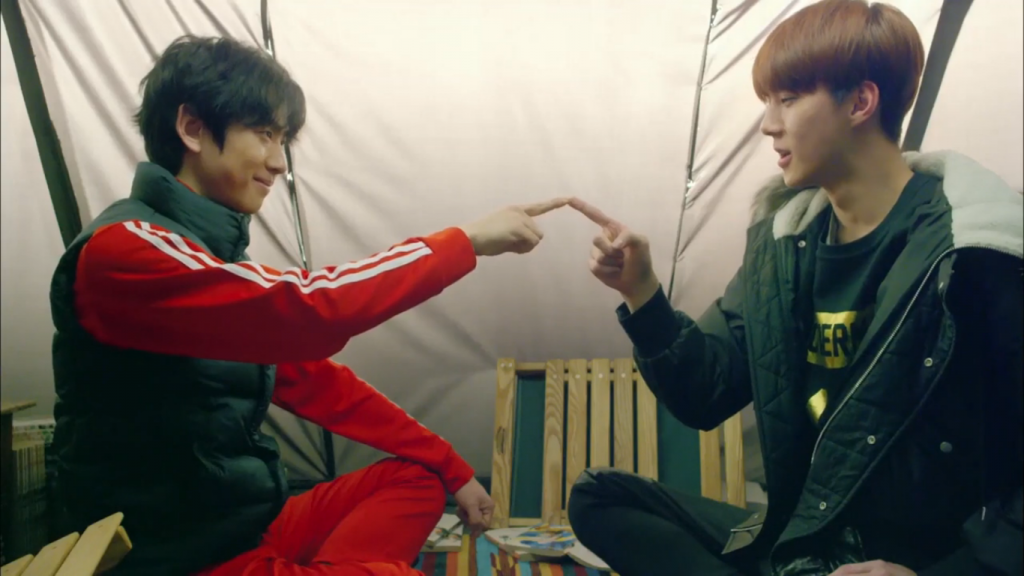 The next day when Yeonhee is cleaning, Chanyeol is creepily watching her and when she asks him if he needs something he rudely responds.
The episode ends with Yeonhee helping D.O. read romantic lines from a script and her getting a little embarrassed from this.
These short episodes stress me out. I want things to move faster, but I feel the same during regular length dramas as well. Another thought that has crossed my mind watching these episodes is how exactly are they going to involved all of the members of EXO.
Episode 8
This episode continues with Yeonhee and D.O. going over lines. Yeonhee gets super embrarassed and fakes sick to try to leave. She recieves a call from Minhwan but Chanyeol holds her phone above her head and asks if he is her first love.

He doesn't get a response and the scene cuts to Yeonhee being questioned by Gaeun, who gives her a pep talk involving EXO and her love life. Kwangsoo overhears and comes to the conclusion that Yeonhee likes one of the EXO members, which he later tells Sehun.
Sehun reveals to the others that the member Yeonhee likes is Kai and not surprisingly Kai shows up at their door.

Finally, something that will stir up a little more drama in this, well, drama. The production behind this drama recently announced they would be reworking this into a movie and I feel that format would work much better with this. I will say that the acting in this so far has been much better than I initially anticipated, and really enjoyable.
Episode 9
The episode starts out with all the members of EXO greeting each other and preparing for a photoshoot.

From the conversation Sehun and Chanyeol have it is shown that Suho is almost healed completely from his injury and will be able to start dancing soon. Somehow a group conversation turns into the members egging Chanyeol to get Yeonhee to show up so they can meet her. When she shows up Kai takes immediate interest, pulling her to a separate room where they talk, much to Chanyeol's displeasure.
Later on, Chanyeol dreams of his grandfather who tells him he has lost something twice now. The next day, Chanyeol watches Kai and Yeonhee interact with much jealousy. Before the episode ends his grandfather's words cross his mind.

This episode was mostly Chanyeol glaring at Kai's attempts to get closer to Yeonhee, which was pretty hilarious. It was nice to see all of them members in this finally. This is really like a fan fiction or something come to life and I understand a lot of the popularity now.
—-Ke'Anna Bullard
3 responses to "EXO Next Door Episodes 7-9"
Related Articles