This is very exciting news for the KARA fans. KARA is having a comeback on the 26th of May. For the last couple of days, DSP has been releasing teasers for each member, along with bonus scenes. There are no sneak peeks to their choreography or their outfits, but there are just 2 more days to wait! On the 23rd, they have already revealed their title track called 'Cupid' at the '2015 Dream Concert' at Seoul World Cup Stadium. It's a bummer for the international fans because we didn't have the chance to see it even if we wanted to, but let's just think positive since we only have 2 days left to wait. From seeing their sneak peek photos of their concept, I have a lot of feeling that KARA will have somewhat of a cuteness as their image for this comeback.
It's very exciting news because they have not done a cute style for about 5 years. The songs within the 5 years have been more powerful than being cute. Step, Pandora, Damaged Lady, Lupin, Jumping, and Mamma Mia are all powerful dances, which was a big change for them because their debut album and other songs following that were all about being cute.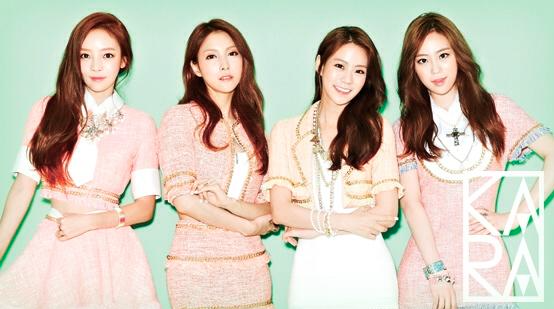 Their comeback is getting more attention than ever because this will be their second comeback with the new member Heo Young Ji. On their last comeback, Mamma Mia, Young Ji did not get enough singing parts because she was new and the other members and the company wanted her to get used to the stage first. She only got about 2 lines out of the entire song to sing so some fans thought it was unfair, which I understand, but I also think that having little lines helped her more because you could tell how nervous she was for the first couple of stages. I think DSP made the right choice to keep her in the safe zone. I mean how can you be not nervous when you're performing in a group with other idols who have been in that industry for more than 7 years?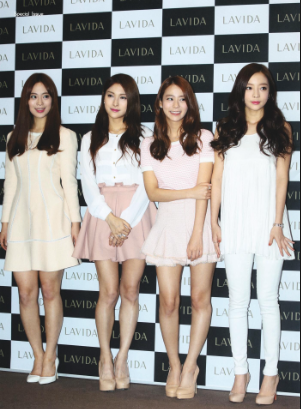 Young Ji really fits into KARA. At first when they were airing the show KARA Project, no one expected Young Ji to win, especially since she wasn't in 3 of the episodes from being injured. Because she was already behind from not being in previous episodes, not many people knew her so I for sure thought she wasn't going to be the one.
In my opinion, she didn't have enough time to show her talents, and I think that the other members did a lot better than her so it was very surprising when Young Ji was announced as the winner. Looking back I now know that DSP made the right choice because Young Ji made KARA's image better. KARA was literally going downhill after all the rumors they had to deal with and the fact that 2 of their members left after contracts ended did not make things any better. What really turned things around was Young Ji. She was in a variety show called Roommate Season 2 and this is where she really stood out. She is known for her laugh, which really brought all the attention.
I would love to see her have more singing lines this comeback. She is a great singer with amazing dancing skills. I think DSP gave her more time to shine this time, now that she is used to being on stage in front of thousands of people. I am really looking forward to this comeback, and just by the look of the teaser, I can already tell it will be a hit.
—-Juyeon Oh
Related Articles