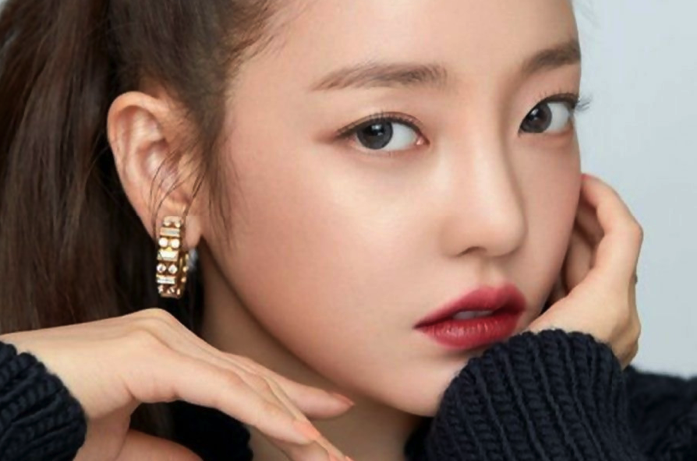 On November 25, 2019, police concluded their investigation into singer and actress Goo Hara's passing. During the press conference, police provided some more details regarding the 28-year-old's passing and concluded there was no foul play.
Speaking to the media, Commissioner Lee Yong Pyo of the Seoul Metropolitan Police Agency said, "Yesterday [Sunday November 24, 2019] around 6 pm, Goo Hara's housekeeper discovered her. Based on an on-site inspection and testimony from her family, there are no suspicions of a crime."
Later, Commissioner Lee added, "The housekeeper had maintained a close relationship with Goo Hara for a long time. She went to her home after she attempted to contact Goo Hara and received no response."
During the press conference, police elaborated on what they found on CCTV footage, stating that Hara returned to her residence at approximately 12:35am local time on November 24, 2019. They shared that no one came to the residence after Hara returned home, and that her time of death may have occurred close to when she arrived home.
Earlier, it was reported that the police were unsure if an autopsy would occur. Commissioner Lee confirmed that the possibility is still unknown.
"We will decide after consulting with the prosecution while considering her family's opinion and the results of the on-site inspection. Nothing has been decided as of now," Commissioner Lee said.
Regarding the note found at Hara's residence, the commissioner did confirm the message was in Hara's handwriting.
"There was a hand-written note found on a table in her living room," Commissioner Lee said.
Another police representative added, "There is nothing we can reveal about the contents of the note." However, the representative added that the message was "pessimistic."   
Earlier, it was revealed that Hara's funeral would be private. However, a public memorial has been set up at St. Mary's Funeral Hall in the Gangnam District beginning at 3pm local time November 25, 2019 to midnight on November 27, 2019.
We send our condolences to Hara's family, friends, and loved ones during this time.
If you or someone you love is struggling with depression, there is help.
United States
American Foundation for Suicide Prevention: Call 1-800-273-TALK (8255)
Crisis Text Line: A 24/7 nationwide text-messaging hotline. Text 741741 to talk to a trained counselor.
National Suicide Prevention Lifeline: Call 1-800-273-8255- Available 24 hours every day.
The Trevor Project: Call 1-866-488-7386. Crisis and suicide prevention services available to the LGBTQ+ community.
Trans Lifeline: Call (877) 565-8860.  Crisis and suicide prevention services for trans and non-binary individuals.
Veterans Crisis Line: Call 1-800-273-8255 and press 1 for help. Text 838255 for text-based services. This service aids veterans.
Canada
Kids Help Phone: Call 1-800-668-6868. A 24-hour service for youths 20 and under.
The Canadian Association for Suicide Prevention:  Assistance is available in French and English. However, they are not a crisis center, but they do have links to crisis centers in each Canadian province.
Trans Lifeline: Call (877) 330-6366
Youthspace: This service helps people aged 30 and under. Text them at 778-783-0177. The service is available from 6pm to midnight PST.
For a complete list of suicide and crisis lifelines available in many countries, please visit Wikipedia's list of resources.
Related: Billboard – "Goo Hara was a K-Pop Royal Who Deserved a Better World"; Kpopmap – "Netizens Revisit Goo Hara's Classic Story Of Becoming A Superstar Amidst Assault Case"
—-Olivia Murray
Related Articles