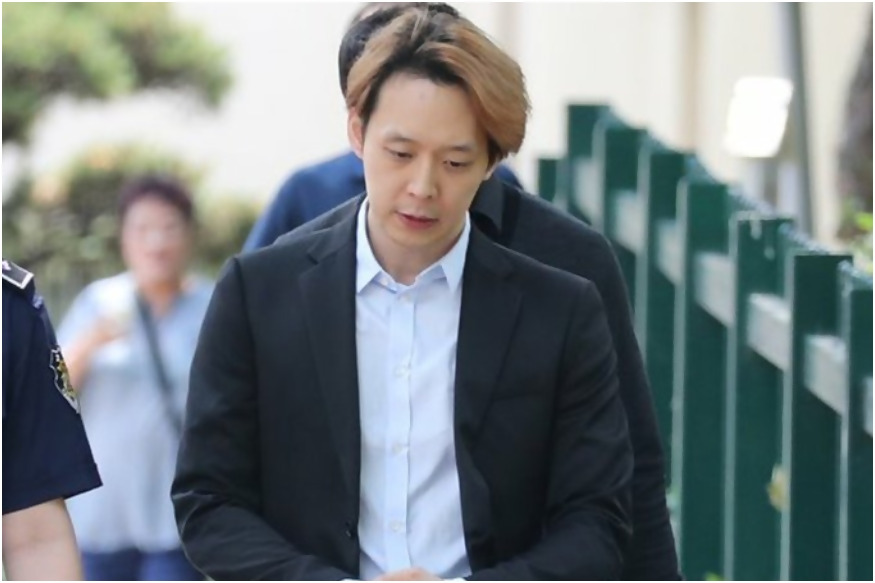 Former TVXQ and JYJ member Park Yoochun received his sentence for buying and taking drugs.
On July 2, 2019, Park received a sentence of two years of probation and fined 1.4 million KRW (around $1200 USD) at the conclusion of his trial for buying and taking Philopon, a Japanese methamphetamine. If Park violates any of the terms of his probation, he will have to serve 10 months in prison.
The judge provided probation to Park due to this being his first offense and his cooperation during the investigation.
The 33-year-old former idol was charged with buying and using Philopon with his socialite ex fiancé, Hwang Hana, earlier this year. Initially, Park denied the charges but finally confessed after 19 days of denials. He has been detained since April 26, 2019. Upon his sentences, Park no longer needs to be detained.
"I would like to apologize once again for causing concern to many people. I will give back to the society and virtuously work hard. I promise to do so. I apologize," Park told reporters outside the Gyeonggi District Court Office. "I'm sorry… I am just very sorry and sorry to my fans. I'm sorry. I will live a proper, honest life."
Park is not expected to appeal his sentencing.
We hope Park gets his life back on track and gets any help he may need to stay sober.
—-Olivia Murray
Related Articles