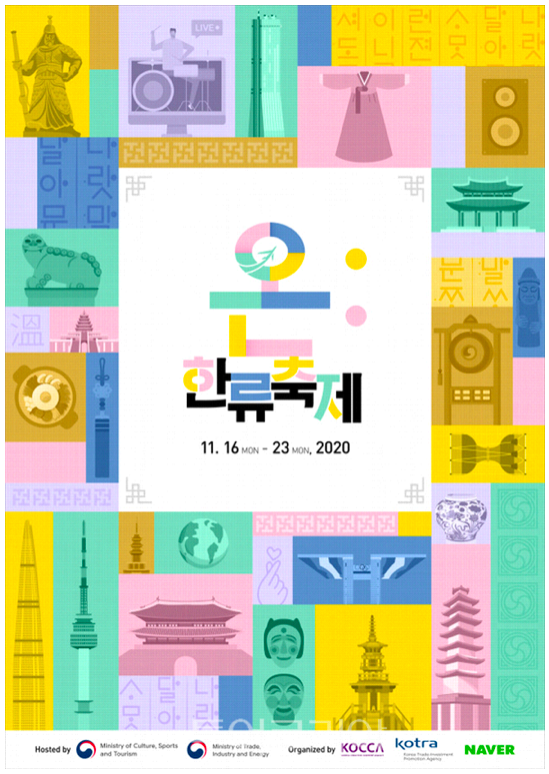 A special event called "ON: Hallyu Festival" which will promote the Korean culture will be held online for a week this month.
The event will take place from Nov. 16 to 23, with trade meetings, live sessions and an online concert, while selling products by 12 companies in the character, beauty and fashion businesses via real-time sales sessions.
This event will feature K-pop stars MONSTA X, SuperM, ITZY, Indonesian singer-songwriter Raisa and Thai boy group Trinity. Their performances will be livestreamed to over 230 countries via VLive.
A room will be open at the COEX convention in Seoul for 79 businesses to meet with potential buyers from 200 countries in online meetings. Similar events will be taking place at the Korea Creative Content Agency's business centers in Jakarta and Beijing.
Details on the event are available here:
(http://on-hallyufestival.kr).
–J.Chung.
Related Articles