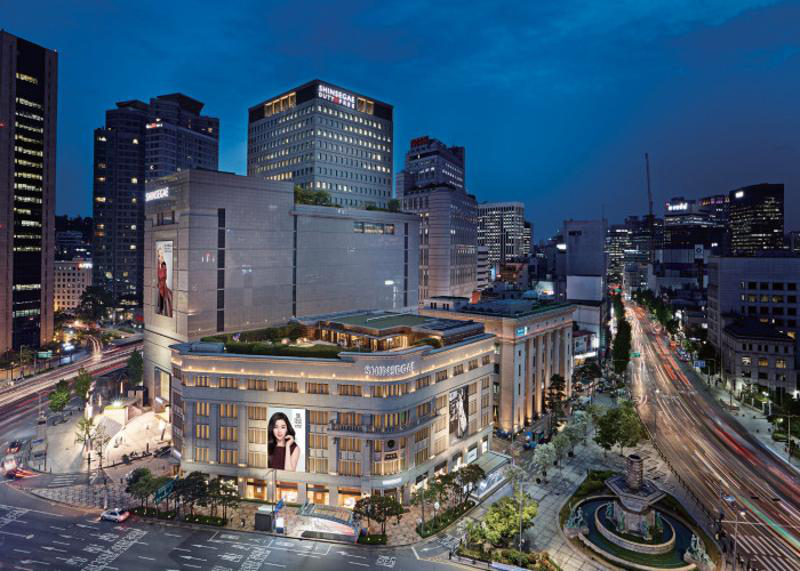 For this article, I chose to list 6 Korean businesswomen based on their specialty, level of expertise and success, who currently operate in diverse fields of businesses. Most of the females listed here are well-known in Korea, some more so than others, but each have a unique story to tell regarding their business ventures.
It'd be fair to claim that Republic of Korea is a small country with staggeringly number of both seasoned and budding entrepreneurs. However, in this modern time and age, it is very also unfortunate to learn that the male gender tends to lead, own or dominate the large majority of the top positions in any kind of businesses – due to reasons like, male gender preference, prejudice against women and the crude existence of the glass ceiling – the latter being so ironically visible.
I initially wanted to discover very successful Korean female CEOs who are self-made – meaning, the ones who didn't have financial aid or help handed to them by their family members – but it wasn't easy to find many business tycoons who started off from basically nothing with no connections who made a huge success; male or female.
The reality is that most powerful contemporary business people in Korea are born with a silver spoon in their mouths or better still, born into conglomerate families – so quite a number of owners of top businesses and companies are blood-related, related through marriages or close acquaintances, even the actual percentage of the super-rich is extremely low. I must stress that running a reliable and prosperous business is not what anyone can do solely by themselves, since one of the key secrets in a profitable business/company lies in being strongly-connected with the right network of people, with the right business acumen and expertise for critical advice; not just monetary funding.
Although scientifically unproven – some believe that having a knack for business runs genetically – even if this was factual, the truth remains that running a hugely well-to-do business as a female in a society dominated by males, is incredibly difficult – but if great success is achieved, it is definitely worthy of commendation.
Luxury Fashion Brand Magnate – Kim Sung-joo
Kim Sung-joo (born 1956, in Daegu, Korea) is the Founder and Chief Visionary Officer of Sungjoo Group and MCM Holding AG.
Her late father was the Founder and owner of Daesung Industrial but since Kim was the youngest child, her older brothers received most of the inheritance. It is said that Kim borrowed the funds to start her own company from her family and Sungjoo Group was founded in 1990.
It has since developed into a reputable high-end fashion company, having launched brands like Gucci, Yves Saint Laurent, Sonia Rykiel, Marks & Spencer and more in Korea. In 2005, Sungjoo Group acquired MCM Holding AG, a German luxury brand founded in Munich, Germany in 1976.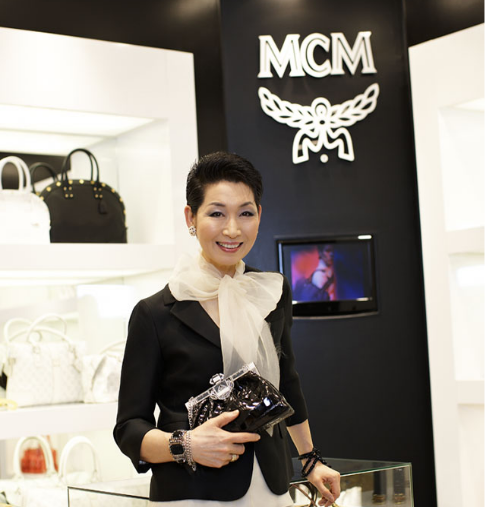 In 2012, Kim was listed in Forbes' Top 50 Asian Business Women, as one of Asia's 25 Top CEOs by Fortune and was invited by the United Nations to be part of "Innovation 101" at the Decide Now Act summit. From 2013 until 2017, Kim became the first Korean female to become the member of the APEC Business Advisory Council of the Asia Pacific Economy Council. In 2014, Kim became the president of the Korean Red Cross, as the first female to hold the post.
In 2015, she was awarded an Honorary Officer of the Order of the British Empire by Queen Elizabeth II for her contribution to the ties of U.K and the Republic of Korea. In 2017, she was appointed as a Member of the Advisory Board of the Fashion Council, Germany.
Department Store Franchise CEO – Chung Yoo-kyung
Chung Yoo-kyung (October 5, 1972) is the CEO and General Manager of Shinsegae is a South Korean department store franchise and the only daughter of Shinsegae Group's business magnates, Lee Myung-hee and Chung Jae-eun. Chung is the granddaughter of Samsung's Founder Lee Byung-chul and the niece of the company's Chairman Lee Kun-hee. In 1999, Chung was made an executive of Korea's largest retailing group at the age of 24.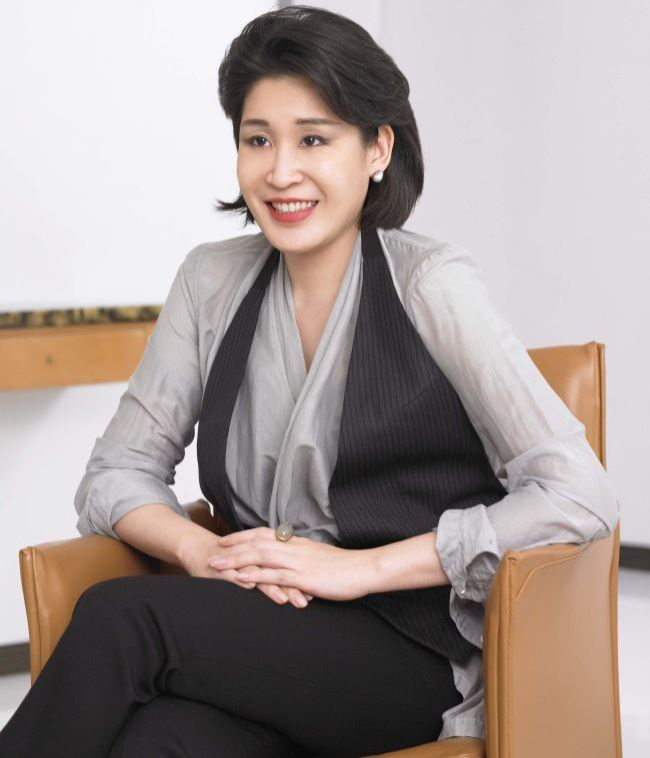 Shinsegae was part of the Korea's largest conglomerate, Samsung Group, before going independent in 1997. Shinsegae's fashion unit Shinsegae International boasts of owning the largest number of global fashion brands, including Armani, Marni, Dries Van Noten, Moncler and Givenchy. In 2009, Chung was made the Vice President and since 2001, the retail group invested in real estate to secure the rights to import luxury fashion and beauty brands.
Chung's current stake in the company is 21.44 percent, after receiving 1.5 million shares from her father, the Honorary Chairman of Shinsegae Group; making her the biggest shareholder. She and her older brother Chung Yong-jin, the Vice Chairman operate the family's company, with their mother as its Chairwoman.
Korean-American Businesswoman – Toni Ko
Toni Ko (born ?? 1973) is a successful Korean-American Entrepreneur and Founder of NYX Cosmetics.
Ko was born and raised in Daegu, South Korea until the age of 13, when her family immigrated to the United States. She spent most of her teenage years working for her parents, who worked in the cosmetics industry. She briefly attended college but decided to drop out to pursue work full time for her parents.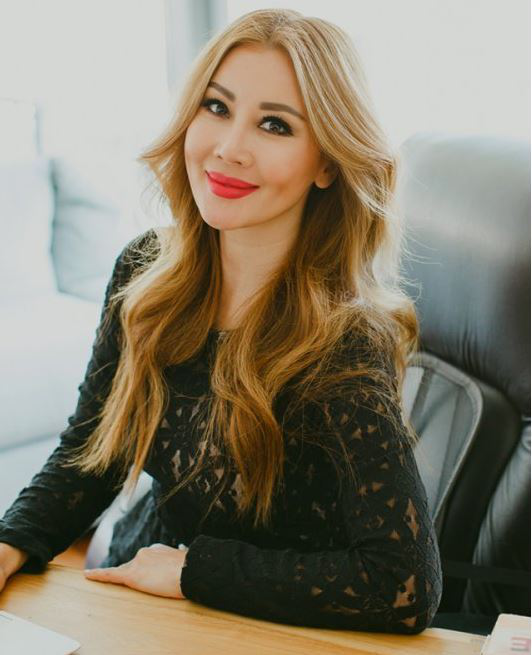 In 1999, Ko founded her own cosmetics company – NYX Cosmetics – after being given $250,000 in seed money from her mother. She was 26 at the time and the company managed to make a turnover of $4 million in its first year and later sold the company to L'Oréal for $500 million in 2014.
After taking some time off for herself; Ko created Perverse Sunglasses company in 2016. She has won various awards including, the Entrepreneur of the Year from the Asian Business Association and the Lifetime Achievement Award by the Beauty Bus Foundation. She is currently the founder and CEO of Butter Ventures, a venture firm in California that invests in start-ups, especially for women.
Billionaire Philanthropist – Hong Ra-hee
Hong Ra-hee (born July 15, 1945) is a Korean billionaire businesswoman, philanthropist and the former director of the Leeum, Samsung Museum of Art. Hong grew up in a wealthy family; her father served as the first Chairman of Joongang Ilbo, one of the top-selling newspaper companies in Korea.
She graduated from the top high school for girls in Seoul and later majored in Applied Arts at Seoul National University. Her late father-in-law is said to have spotted her and made her his daughter-in-law – later giving her a job as an Art Director.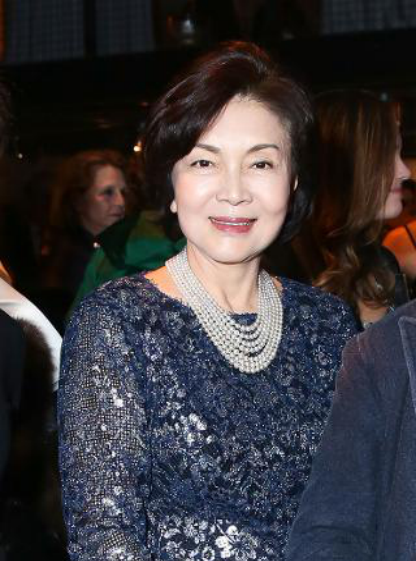 Hong is credited for her contribution to the museum and various humanitarian works, but she's probably the best known for being the wife of Samsung's Chairman Lee Kun-hee, who is the wealthiest citizen in Korea, as of yet. The couple currently have a son and two daughters. Her eldest child, Lee Jae-yong is the Vice Chairman of Samsung Group. Her eldest daughter, Lee Boo-jin is the president and CEO of Hotel Shilla, one of Seoul's leading hotels and conference centers owned by Samsung, while her younger sister, Lee Seo-hyun was formerly the head of Samsung's fashion division, and will be in charge of Samsung's Welfare Foundation and Leeum, Samsung Museum of Art in the future.
The three siblings also had a youngest sister, the late Lee Yoon-hyung who tragically took her own life at age 26.
Model turned Businesswoman – Hong Jin-kyung
Hong made her first TV appearance on Korea's Supermodel Contest in 1993, while still in high school and was awarded a minor prize and this wasn't enough to further her modelling career. Due to her unique appearance, she was faced with setbacks in landing modelling jobs, so she spent a couple of years struggling to make ends meet.
Luckily, she was approached by Korean comedian Lee Young-ja, who offered her to play a comical character for variety shows with her, and this paved a way for Hong's acting career in the showbiz.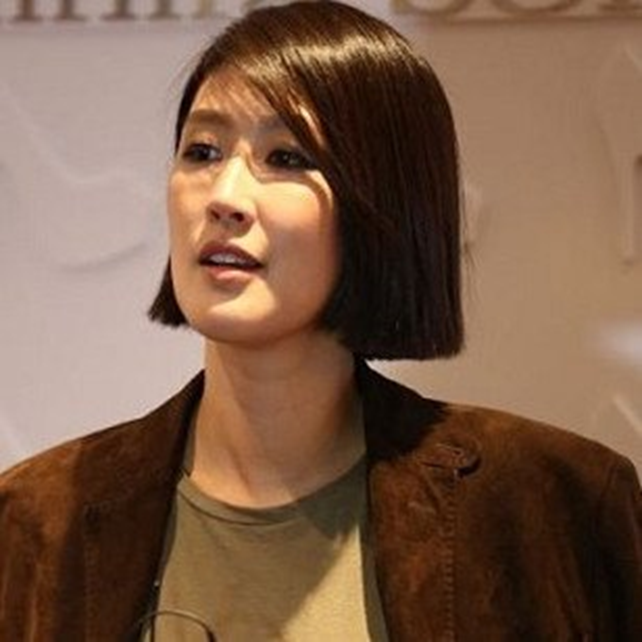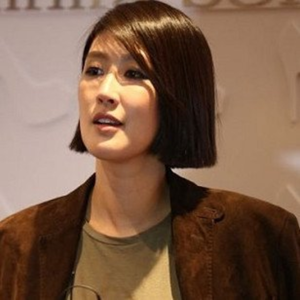 With the sum that she earned from the TV gigs over the years, Hong launched her own premium kimchi business on shopping channel on TV, in 2005. She initially came up with this idea because she had a great kimchi recipe from her mother. Hong's THE KIMCHI business took off in no time and sold out an outstanding amount.
Most celebrities who claim to own businesses are rarely hands on when it comes to doing the actual business side of things but Hong is said to be the complete opposite. Hong's dumplings also became extremely popular and her bustling business is now known as Hong Jin-kyung Corporation; operated by herself along with her mother.
Hong is also a cancer survivor, after getting surgery back in 2014; she is said to be recovering well. She has also been very active in humanitarian work for over 12 charities since 2005.
Make-up Director & Businesswoman – Jung Saemmool
Jung Saem-mool (born January 19, 1970) is a Korean Makeup Artist/Director and businesswoman. She's the one who is credited for setting the trend for "Transparent Make-up Look and Bright Lip gloss" over the "Dark-toned thick make-up and dark lip color" which were prominent in the mid '90s.
Jung's career as a make-up artist began in 1991, and for the next three decades, she worked closely with top celebs like Lee Seung-yeon, Kim Tae-hee, Kim Hee-sun, Jeon Ji-hyun, Lee Hyo-ri, Tang Wei, BoA and countless others, and became the most sought-after make-up artist in the Korean entertainment industry.
Her philosophy when it comes to applying make-up is to consider the person's skin type, bone structure, facial line and complexion, while maintaining the person's natural look and unique qualities. She cites her mother as her inspiration, who is an artist.
In 1997, Jung opened her first studio: Jung Saem-mool Inspiration in Chungdam in Gangnam and opened her art academy in her name in 2005.
In 2015, she launched her own skincare products and make-up brand named after herself: JUNG SAEM MOOL which is continuously expanding into various department store chains and duty-free stores in Korea.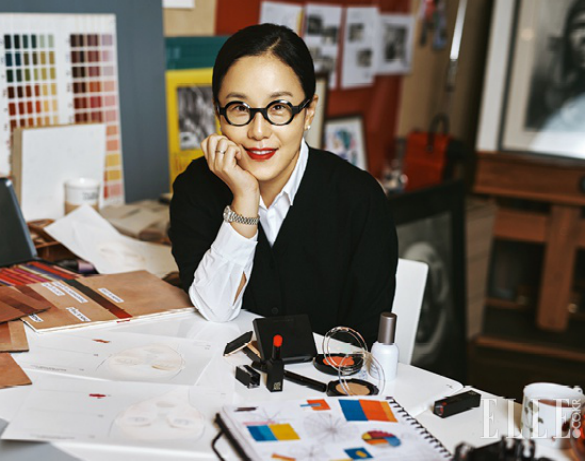 —- J.Chung.
5 responses to "Notable Korean Women in the Business World"
Related Articles