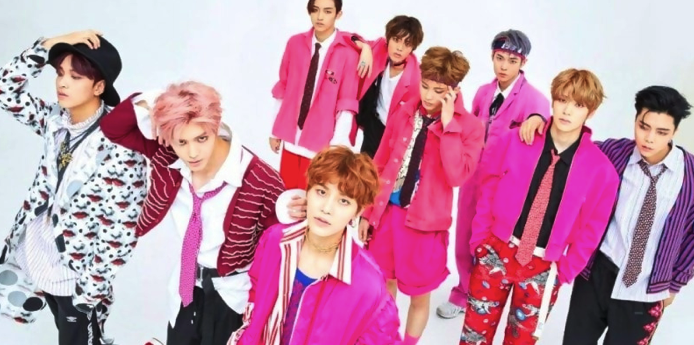 As NCT-127 prepare to advance into the American market, SM Entertainment announced that the group as signed with Capitol Music Group (CMG) for their North American promotions. The signing also includes a deal with CMG's sub-label Caroline, which will handle the group's global distribution.
"We are thrilled to be partnering with Kim Young-Min (Group CEO of SM Group) and Nikki Semin Han (CEO of SM Entertainment) to further the phenomenon of NCT-127 around the world," CMG chairman and CEO Steve Barnett said through a press release. "The band's potential for global success is virtually unlimited, and SM Entertainment is a powerhouse that we hope to be in business with for many years to come."
"While the K-pop explosion is one of the most exciting developments in pop music, we have long set our sights on NCT-127 in particular," Caroline president Jacqueline Saturn and executive vice president Matt Sawin said. "The members are extremely talented and incredibly hard working, and SM Entertainment is a powerhouse that brings incredible resources, experience and know-how to the table. Everyone at Caroline is beyond excited about this partnership."
Kim said, "CMG and Caroline have been early believers in the global potential and influence of the group. We are very excited about the new partnership between SM and CMG/Caroline that is sure to generate more diverse and intensive marketing and look forward to the journey ahead to bring NCT-127 to the world starting from the U.S. with their support."
NCT-127 will begin their North American tour April 24, 2019. During the tour, which is called Neo City: The Origin, NCT-127 will perform at the following venues:
April 24, 2019: Prudential Center in Newark, NJ

April 26, 2019: Coca-Cola Roxy in Atlanta, GA

April 28, 2019: Watsco Center in Miami, FL

May 1,2019: The Theater at Grand Prairie in Dallas, TX

May 3, 2019: Comerica Theater in Phoenix, AZ

May 5, 2019: Smart Financial Center in Houston, TX

May 7, 2019: Rosemont Theater in Chicago, IL

May 9, 2019: City National Civic in San Jose, CA

May 12, 2019: Microsoft Theater in Los Angeles, CA

May 17, 2019: Coca-Cola Coliseum in Toronto, ON

May 19, 2019: Pacific Coliseum in Vancouver, BC
On April 17, 2019, they will release their first Japanese album, Awaken. On March 18, the group released the single "Wakey-Wakey" from the album. Check it out below!
——Olivia Murray
1 response to "NCT-127 Sign with American Agency"
Related Articles