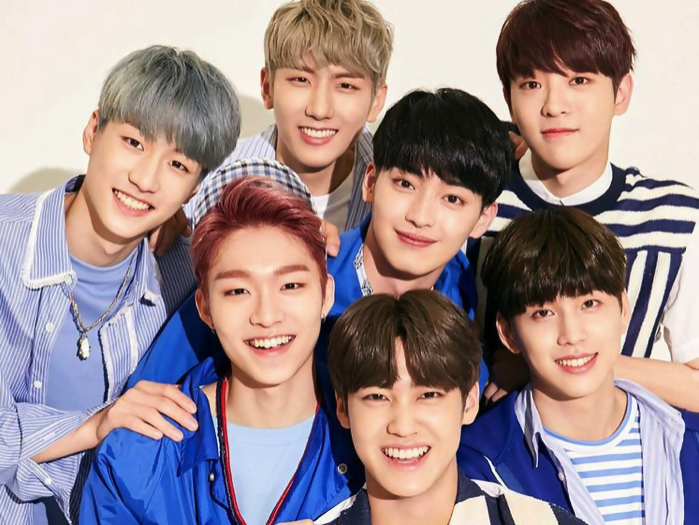 The seven-piece male group MYTEEN has disbanded after two years together. The group's company, Music Works, announced the news via a statement.
Hello, this is The Music Works.

First of all, we express gratitude to the fans who cherish and love The Music Works Entertainment's artist group MYTEEN.

With trust and respect, we have had thorough discussions with each member regarding their future directions.

As a result, the final decision was made for MYTEEN to officially conclude two years of activities on August 21, 2019 and go on each of their own paths.

We want to use this opportunity to express our gratitude to the MYTEEN members who trusted and went with us. We will discuss each member's future direction and put in our full effort to support them.

We sincerely thank the fans who have given overwhelming love and support to MYTEEN until now, and we ask for continuous interest and unchanging love for the members.

We will also sincerely cheer on each member's future.

Thank you.
Member Eun Su, who was the group's leader, confirmed the breakup in an Instagram post shared August 21, 2019.
Hello, this is Eunsu.

I had trouble sleeping for several nights thinking about what I should say first.

Worrying that I would forget something to say, I jotted down what came to mind every night, and I am finally writing a letter today.

As of today, MYTEEN has disbanded and will be going our separate ways.

MYTEEN, which I gave my all to pull along as the leader and through which I received a lot of love and anticipation from many people including You"th, has come to an end.

I honestly still feel dazed and don't know what kind of expressions I should make or what I should say.

I learned a lot after entering Music Works. Meeting great people and pulling all-nighters together to achieve our goal of debuting, all the broadcasts and radio shows that we appeared on with the name MYTEEN, they were all moments that were more valuable than anything.

To be honest, it was difficult to endure the long periods of inactivity, but I was able to endure it because I had You"th who came to watch our performances and cheered us on from far away. It was all possible because we had You"th.

It feels like a couple of days ago that we met, but I am very sad that we are ending after not having met again since our final schedule in January.

I feel so apologetic as there were more days that we were not able to meet than days when we did meet over the three years since "Follow MYTEEN" before debut through our reality program, first album, second album, and activities overseas.

We should've gone to show You"th more sides of ourselves more often… but now that time has passed, I feel regretful about the promises we weren't able to keep. I am sorry for not fulfilling the promise of a letter for our second anniversary.

Taevin, Chunjin, Kookheon, Junseop, Yuvin, Hanseul, and I were so happy during our time together.

Let's just remember the good memories and cheer each other on no matter where we are because I always believe that we will achieve success.

Because we were MYTEEN, because you were You"th, thank you everyone.

All of our Music Works family and senior artists who I have been together with until now, and all of the staff who have worked hard for us, I want to once again express sincere gratitude to each and every one of you… I ask for lots of support and love for me as I continuously work hard through life!

This is not the end, but the beginning.

Everyone who has supported and loved me, although I don't have much to offer, you have worked hard.

Thank you, and sorry.
Following the disbandment news, the now-former MYTEEN members Song Yu Vin and Kim Kook Heon released their debut track, "Blurry" as a duo.
The remaining remembers have yet to state what their plans are for the future. We wish them all the best in their respective futures!
—-Olivia Murray
Related Articles