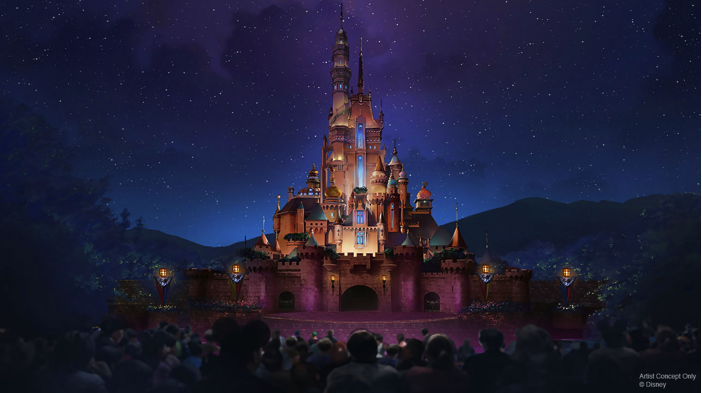 Disney's D23 Expo took place this past weekend with loads of exciting new lands and features being announced across many of the Disney parks. During the convention, Disney Imagineers unveiled models for the soon-to-come elements at Disney Hong Kong and Tokyo Disney.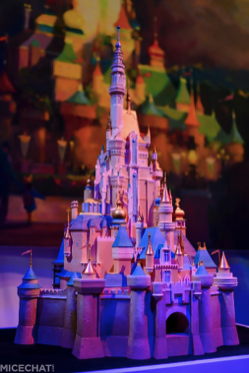 Disney Hong Kong
Between now and 2023, fans of Disney Hong Kong will have an opportunity to see several near features opening at the park, which has experienced a growth in the number of visitors over the past year.
Currently under construction is the new Disney castle that promises to be a fanciful tribute to 13 Disney princesses! Currently, Disney Hong Kong is redoing Sleeping Beauty Castle in a complete overhaul that will turn the castle in the Castle of Dreams.
The Castle of Dreams will feature nods to different Disney princesses throughout the interior and exterior. In the images and models released, these features include Cinderella's stagecoach, apple adornments (Snow White), and the rose from Beauty and the Beast. Colors on the exterior seemingly pull from each of the princesses' signature outfits, while different turrets reflect the "lands" from where the princesses hail.
When the new castle opens, it will also feature a brand-new afternoon show and a new fireworks extravaganza that will close the park each night. A Bibbidi-Bobbidi Boutique will also open on-site, while the overall castle hopes to serve as a "shining beacon of courage, hope and possibility."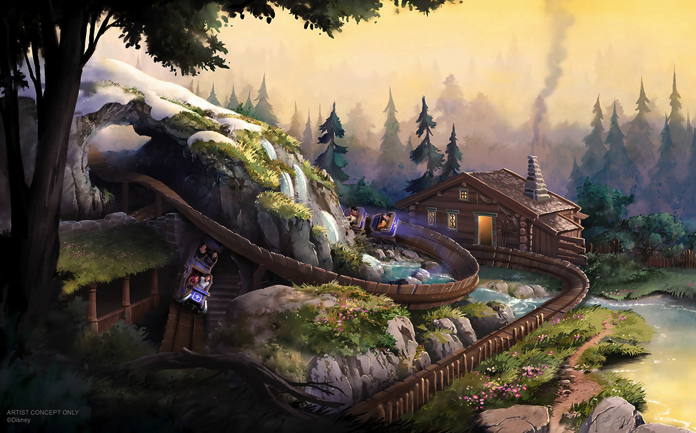 Additionally, an all-new land based on Frozen will also open at Disney Hong Kong. The Frozen area of the park will feature Frozen Ever After, a popular attraction from Disney World's EPCOT. Frozen Ever After takes guests on a journey through Arendelle. Also taking guests through Arendelle is the new rollercoaster, Wandering Oaken's Sliding Sleighs. The rollercoaster starts in Oaken's shop and tours Anna and Elsa's kingdom before you're taken up a mountain by Sven and Olaf to ride down. Additionally, there will be an area to meet-and-greet Elsa.
The new castle is expected to open prior to 2020, while the Frozen area will be sometime later in 2020. These renovations and additions will be joined by a new Marvel-based area in 2023 according to the South China Morning Post. Finances for all of the projects were approved in 2017.
Tokyo Disney
Meanwhile, over at Tokyo Disney, several new attractions are planned in the main park and Tokyo Disney Sea that are expected to be completed by 2022.
In addition to new ticket gates and the new attraction Soaring: Fantastic Flight, which opened July 23, 2019, Tokyo Disney fans can expect an area in Magic Kingdom based on Beauty and the Beast, a new theater, an attraction based on Big Hero 6, a Toy Story resort, a Minnie Mouse meet-and-greet area, and the DisneySea expansion area called Fantasy Springs.
The Beauty and the Beast-themed Fantasyland portion of the park looks to be one of the best Beauty and the Beast-themed additions in any of the Disney parks. The land, which is capped off by lots of greenery, features a rendering of Belle's quaint little French village. In addition to the village, which will have Gaston's pub and a restaurant, the area will also feature a dark ride and a theater featuring a daily show.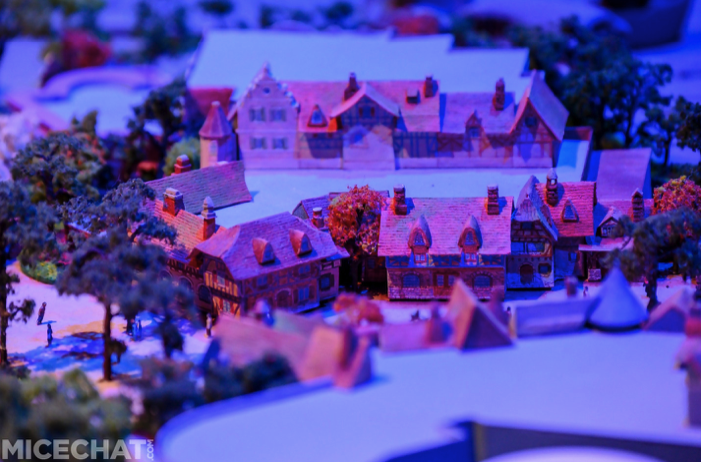 Toon Town will also have an expansion that will open soon. The expansion includes an area where guests can meet Minnie Mouse and take pictures after touring the area.
In Tomorrowland, Big Hero 6's Baymax will get his own attraction.
Finally, over at Tokyo DisneySea, construction on a new port began in May 2019. The new area, Fantasy Springs, will feature attractions based on Peter Pan, Tangled, and Frozen.
For the Peter Pan section, guests can expect a new restaurant and two new attractions. Not much has been released about the attractions, but one is a ride that will feature guests "helping" Peter Pan fight pirates as he flies over Neverland in search of Wendy's siblings. The other attraction is supposed to be based on Pixie Hollow, Tinkerbell's home.
In the Frozen area, guests will experience one new attraction and a new restaurant that is in the spirit of Be Our Guest in Disney World. The attraction is expected to be in the spirit of Frozen Ever After in EPCOT, so expect it to be a boat ride through Arendelle.
Finally, the Frozen area will also feature one new attraction and one restaurant. The attraction will be a dark boat ride that will take guests through Rapunzel's "best day ever" before ending with the lighting of the lanterns. Details regarding the restaurant have yet to be released.
Are you excited about the plans unfolding with Disney Hong Kong and Tokyo Disney? We know we are!
—-Olivia Murray
1 response to "D23 Unveils Models for New Areas of Disney Hong Kong, Tokyo"
Related Articles