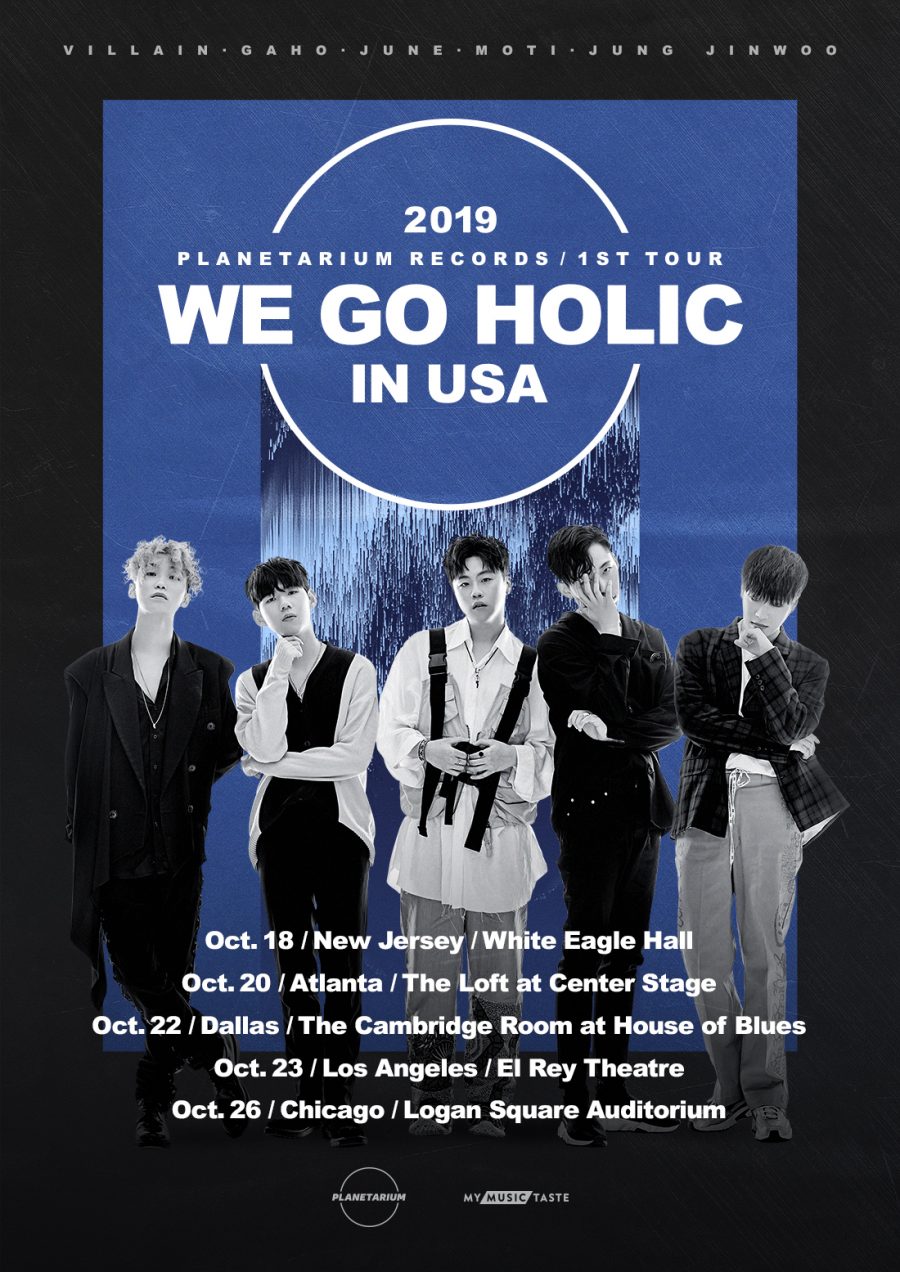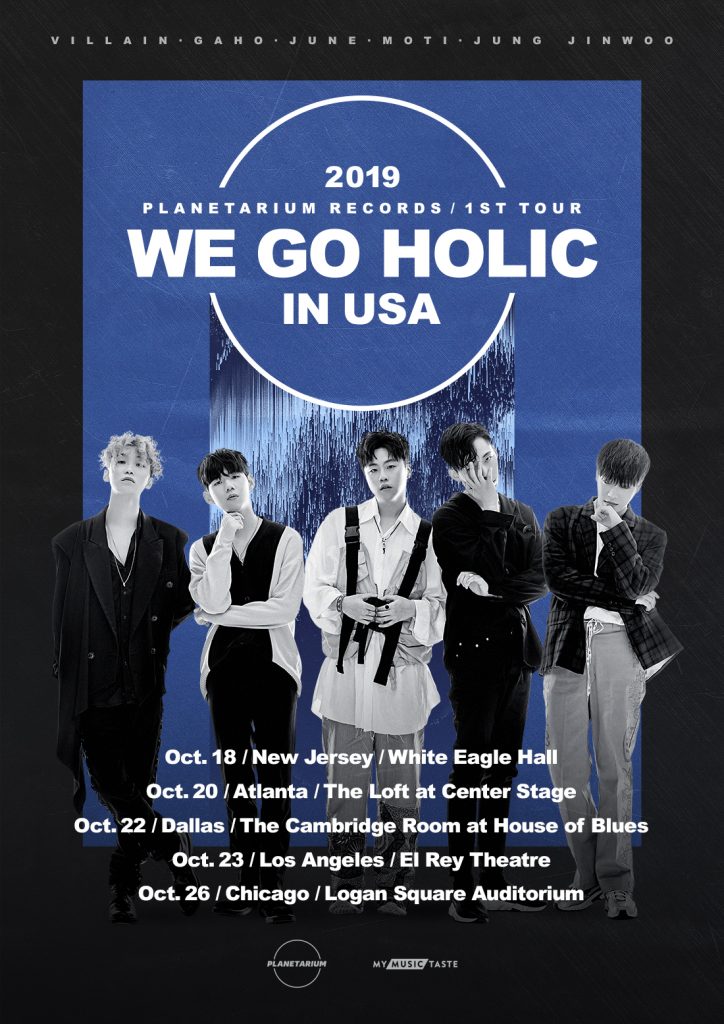 After a successful tour in Europe, MyMusicTaste is happy to announce 2019 PLANETARIUM RECORDS 1ST TOUR "WE GO HOLIC" IN USA.
This will mark PLT's second tour with MyMusicTaste, a global online service that allows fans to request their favorite artists to their city.  
South Korea's records label PLT (Planetarium Records) embarks on their first US tour starting October 18.
South Korea's emerging record label, Planetarium Records is coming to the US as part of their first tour 2019 PLANETARIUM RECORDS 1ST TOUR "WE GO HOLIC" IN USA. After successfully performing in 5 European cities in February this year, PLT is continuing their journey stateside through   New Jersey, Atlanta, Dallas, Los Angeles and Chicago this upcoming October.
PLT is composed of five artists: Villain, Gaho, Moti, June and Jung Jinwoo who gathered together to generate musical synergy and released a number of hits including IGOHOLIC, Blah, Hocus Pocus and Blind. Check out their Planetarium Records' Youtube channel to experience their musical universe: https://mmt.fans/OzKJ/.
Presale tickets, which are available exclusively to MyMusicTaste users who requested PLT's show in the cities below, open September 18 3PM local time. General tickets will be available from September 21 at 3PM local time. 
PLT's fans based in the US have been longing for these shows through MyMusicTaste.com, an online service that brings together music fans to request their favourite artist's concert.
2019 PLANETARIUM RECORDS 1ST TOUR "WE GO HOLIC" IN USA Schedule:
October 18 New Jersey @White Eagle Hall

October 20 Atlanta @The Loft at Center Stage

October 22 Dallas @The Cambridge Room at House of Blues

October 23 Los Angeles @El Rey Theatre

October 26 Chicago @Logan Square Auditorium
Further information about the tour and tickets can be found on https://mmt.fans/mKu6/ and MyMusicTaste's social media channels.
About MyMusicTaste:
MyMusicTaste is a fan initiated live event making service that brings fans, artists and promoters from all over the world together in one place to create a valuable and meaningful concert experience for everyone involved. MyMusicTaste puts the power in the fans' hands, allowing fans to request their favorite artist's concert in their city. With the mission to connect and amplify the voices of fans all over the world, MyMusicTaste successfully promoted concerts of artists such as GOT7, MONSTA X, The xx, Kehlani, and more in over 52 different cities. With the simple idea–empowering fans to bring their favorite artist's concert in the city of their choice based on fan demand–MyMusicTaste is challenging the $27 billion concert market through cutting-edge technology and a sophisticated, user-friendly service. Currently, www.mymusictaste.com supports more than 30 countries and offers 15 different languages.
Related Articles