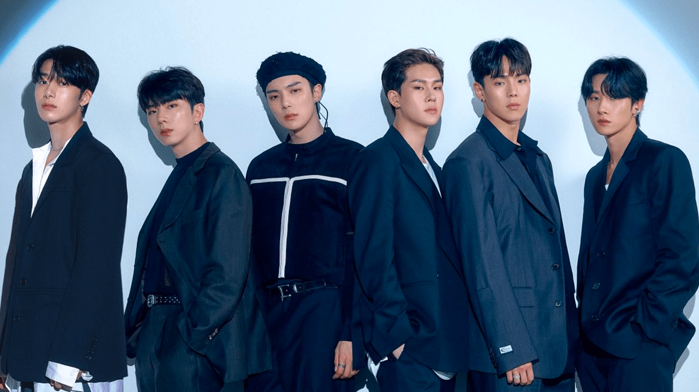 This all-English album is full of groovy tunes, amazing vocals, and memorable melodies. With some retro bops, Monsta X prove their musical abilities and how quickly they can get me dancing! Here's how the album ranked.
One Day: 10/10
"One Day" is a song that I have absolutely loved from Monsta X. It had been previously released and I'm so glad it made it onto the album. Not only is the melody catchy and calming, but the lyrics are relatable too. Check out a few lines from the chorus:
They say hindsight's 20/20
Maybe I'll, maybe I'll see you one day
One day, one day, I will
Yeah, I wish I could've made you love me
Maybe I'll, maybe I'll feel it one day
One day, one day, I will
You Problem: 7/10
"You Problem" has a great beat that will have you dancing in no time! This is a song that is all about shaking off someone you have feelings for because they simply won't choose you, and that's their problem. This track has a great retro groove and is easy to vibe to, making it the perfect go-to song.
Tied to Your Body: 8/10
The chorus has an interesting melody that sticks out on the album. The acoustic guitar is a primary instrument, as well as a fantastic drumbeat over the chorus. I can almost hear Latin vibes in "Tied to Your Body" which fits the lyrics well. This song is definitely reflective of Monsta X's more mature groove as it talks about being addicted to someone's body and waiting until you can be with them again.
Whispers in the Dark: 7/10
A pretty pop ballad, "Whispers in the Dark" highlights the amazing pipes of Monsta X vocalists because of the hushed instrumentals. With a simple synth background, it allows the lyrics to also shine. Check out some of the lines:
Whispers in the dark
No, you don't even know who you are
There's a price
that you placed on your heart
Oh a black dress can cover your scars
But I hear whispers in the dark
This song is all about those secrets we can keep from our romantic partners. But sometimes, they see right through us. "Whispers in the Dark" is about seeing your partner struggling with their demons and catching glimpses of their secrets without them telling you.
Blame Me: 6/10
I like the retro electronic feel of this song. The electric guitar is the main instrument in this, besides the synth, and it gives it a full sound. The lyrics are a bit risque asking, "Can you blame me for thinking about you naked? Look at you looking like a daydream on my mind."
Secrets: 8/10
"Secrets" has a great bass groove. This laid back, EDM driven track is a good reprieve in-between heavier melodies. The lyrics are all about a quick burn, someone you go from friends to lovers in a short amount of time with. You know that they have a past and you do too, but want to just "start from scratch" and how you don't want past experiences to paint how this relationship will go. It's a valid concern and I don't think I've heard a song address this issue before!
About Last Night: 7/10
"About Last Night" has a great beat and perfect synth; a song about a drunken night out never sounded better. There's some great percussion moments in the track, too. The lyrics are on-par as well. Here's the chorus:
About last night
I was undone
God, it feels right
Being so wrong and I realized
All the blurry nights are when I feel alive
Better: 5/10
"Better" has a good groove, but it meshes into some of the other songs on the album. As far as melody, it just doesn't stand out. This song also drops an "F" bomb, which isn't extremely suprising as Monsta X talks about more mature content. The best part of "Better" are the lyrics, rather than the actual music.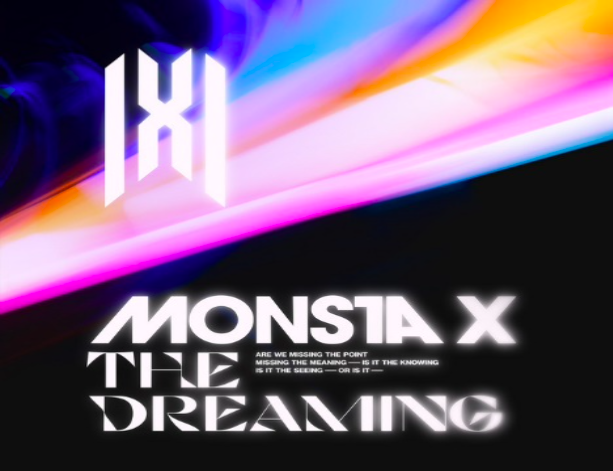 Blow Your Mind: 6/10
"Blow Your Mind" has a great instrumental with plenty of groovy beats and lead guitar moments. The lyrics focus on wanting someone to take a chance on you and blow their mind. In this particular song, I liked the melody more than the words itself. It's only 2 minutes long as well, which I think cuts the song off a little too early.
The Dreaming: 10/10
This ballad is beautiful and the soft piano gives an opportunity for the vocals to shine.
The lyrics in "The Dreaming" are incredible, too. When I first heard it, I hit repeat immediately.
Check this out:
If finding the gold is losing the rainbow
The colors are there
They're not the same though
Maybe you know
The moment you have it
But getting to hold it
Lets go of the magic
If touching the sky is why we arе all reaching
Are we missing thе point?
And missing the meaning?
Is it the knowing?
Is it the seeing?
Or is it the dreaming?
This is a lyrical masterpiece that makes an incredible end to this fantastic album!
Final: 7.5/10
The Dreaming has plenty of songs that are bops. There is also a holistic feel to it, each song makes sense and doesn't deviate from the theme or tone of the album. Some of the songs lacked lyrical depth for me, and some got swept under the current because of the too similar sound, however there are some strong standout songs on The Dreaming that I'll be singing for months.
—-Ellie Boyd
#MonstaX #TheDreaming #albumreview #OneDay #YouProblem #WhispersInTheDark #BlameMe #Secrets #AboutLastNight #Better #BlowYourMind #kpop #kpopboyband #kpopidol
#kcrushalbumreview
Related Articles