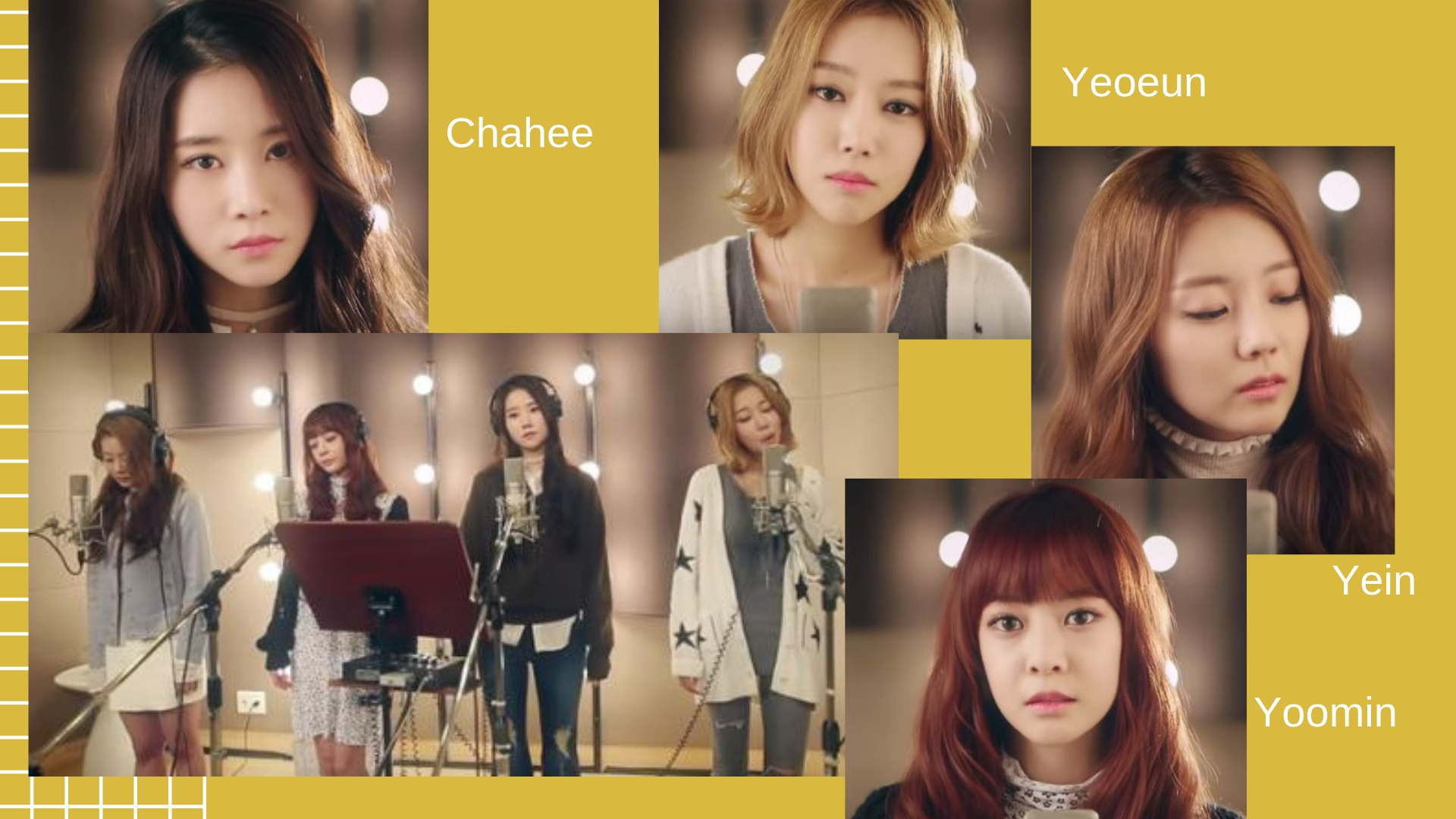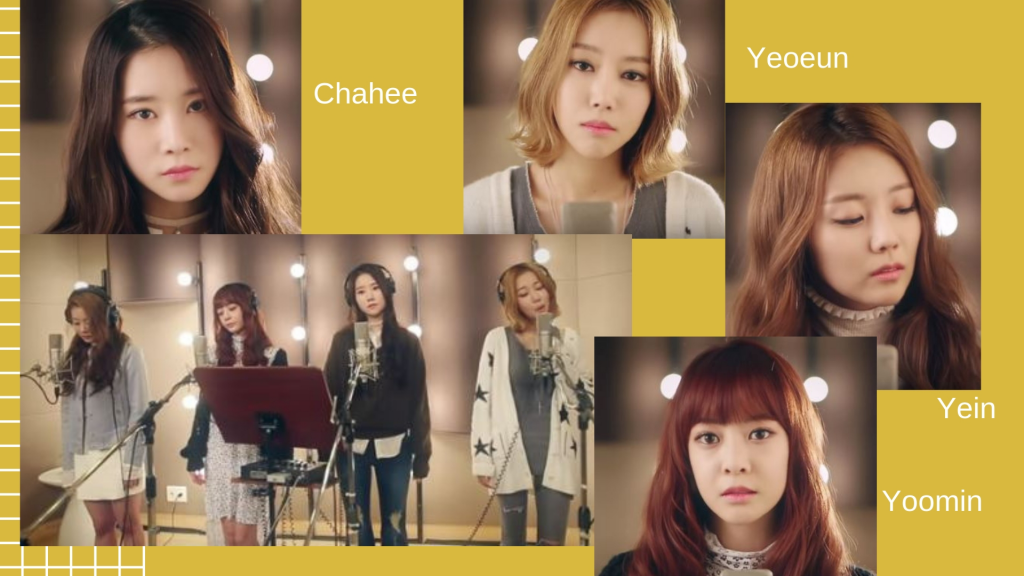 Stills of Melody Day from their 'When it rains' MV.
Bringing dramas to life
Originally formed in 2012 as a three-member all-female Kpop group, Melody Day made their official debut in February 2014 with members Yeoeun, Chahee, and Yein. A fourth member, Yoomin joined the group a little later in October 2014.
Their debut single album 'Another Parting' peaked at only no. 30 on the Korean Gaon music chart but managed to win the best music video award at the Melon Music Awards in 2014.
Although the group lacked chart success, they were recognized for their vocal prowess featuring ubiquitously either individually or as a group in original soundtracks (OSTs) for over twenty six Kdramas over the years, such as the popular 'Master's Sun' (2013), 'You Are My Destiny' (2014) and more recent offerings such as 2018's 'Temperature of Love' and 'My ID is Gangnam Beauty'.
Surviving in the Kpop music industry
Armed with talent and determination, the group made valiant attempts at growing their fanbase and popularity, participating in collaborations with popular Kpop artists such as Vixx's Ravi, CNBlue's Lee Jong-hyun and Wheesung, amongst others.
One member, Yeoeun, participated in the popular anonymous singing competition show  'Masked Singer' and became the ninth winner. In addition, three of the members – Yeoeun, Yoomin, and Chahee – joined the idol rebooting reality competition show 'The Unit' but unfortunately failed to enter the winning group line-up.
Yein, also helped to raise awareness of the group with her individual schedules which included a permanent role on a variety show and becoming a DJ for Kookbang FM's popular radio program 'Candy Star'.
Their fourth and final digital single as Melody Day – 'Restless' – was released in June 2018. Despite their efforts, Melody Day still fell short of mainstream fame as a group, which could be the reason why the members decided not to renew their contracts with their agency, Cre.ker Entertainment, upon the expiry of their contracts in December 2018 – spelling an end to their activities as a group.
Finding their footing in 2019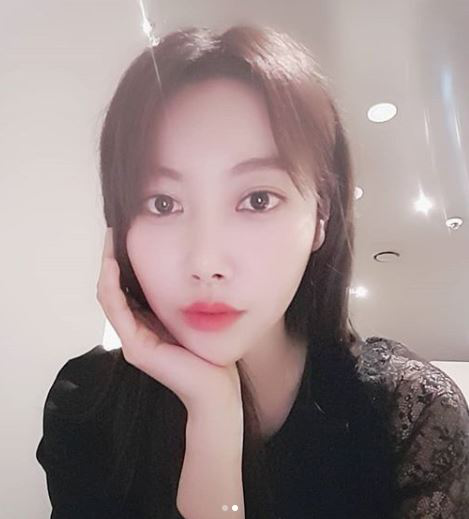 A recent photo of Yeoeun shared on her Instagram account @yeosilver.
Yeoeun has previously stated through a handwritten message on her Instagram account that she wished to show supporters of Melody Day a better version of herself and looked forward to bringing good news in 2019.
Since then, she has shared her activities which included participation in the OST for the opening song of 'Aerover' an MBC TV comic and the OST for Kdrama 'A Pledge to God'.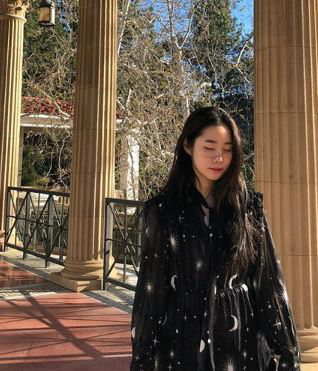 Photo of Chahee on her travels at The Getty Villa, LA, California shared on her Instagram account @hichaheebye.
Chahee, known as the choreographer of the group has charmed fans before with her candid statements in tv appearances so it's no surprise they're eagerly awaiting news on her next project. However, there's been no news as yet and her Instagram account @hichaheebye has been set to private so be sure to follow her to get the latest updates.
Her most recent photos show her travelling in and around LA, California, including a trip to the beautiful Getty Villa.
A recent photo of Yoomin shared on her Instagram account @na_yoo_min.
Yoomin, previously became known for being related to famous South Korean actor Jang Dong Gun who is her father's cousin. Since then, she has worked hard to make her mark as a singer through her work with Melody Day and through exposure in shows like 'The Unit' but has not made any announcements on upcoming projects just yet.
Meanwhile, fans can check out her Instagram account @na_yoo_min for the latest updates in 2019.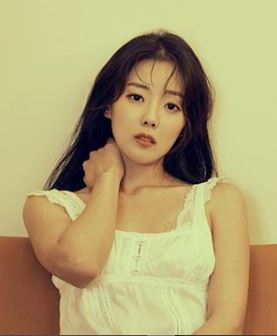 A promo photo of Yein from Melody Day's last single 'Restless' in 2018.
Yein, originally auditioned as an actress before joining Melody Day and it is known that her parents are voice actors. She has also taken part in reality dating show 'My Daughter's Men' and participated as a DJ for a radio program in addition to her lead vocalist role in Melody Day.
Currently under the radar with even her Instagram account becoming inactive, it's not known what she'll be focusing on in future as fans await her next comeback.
—-Fie Fed
Related Articles