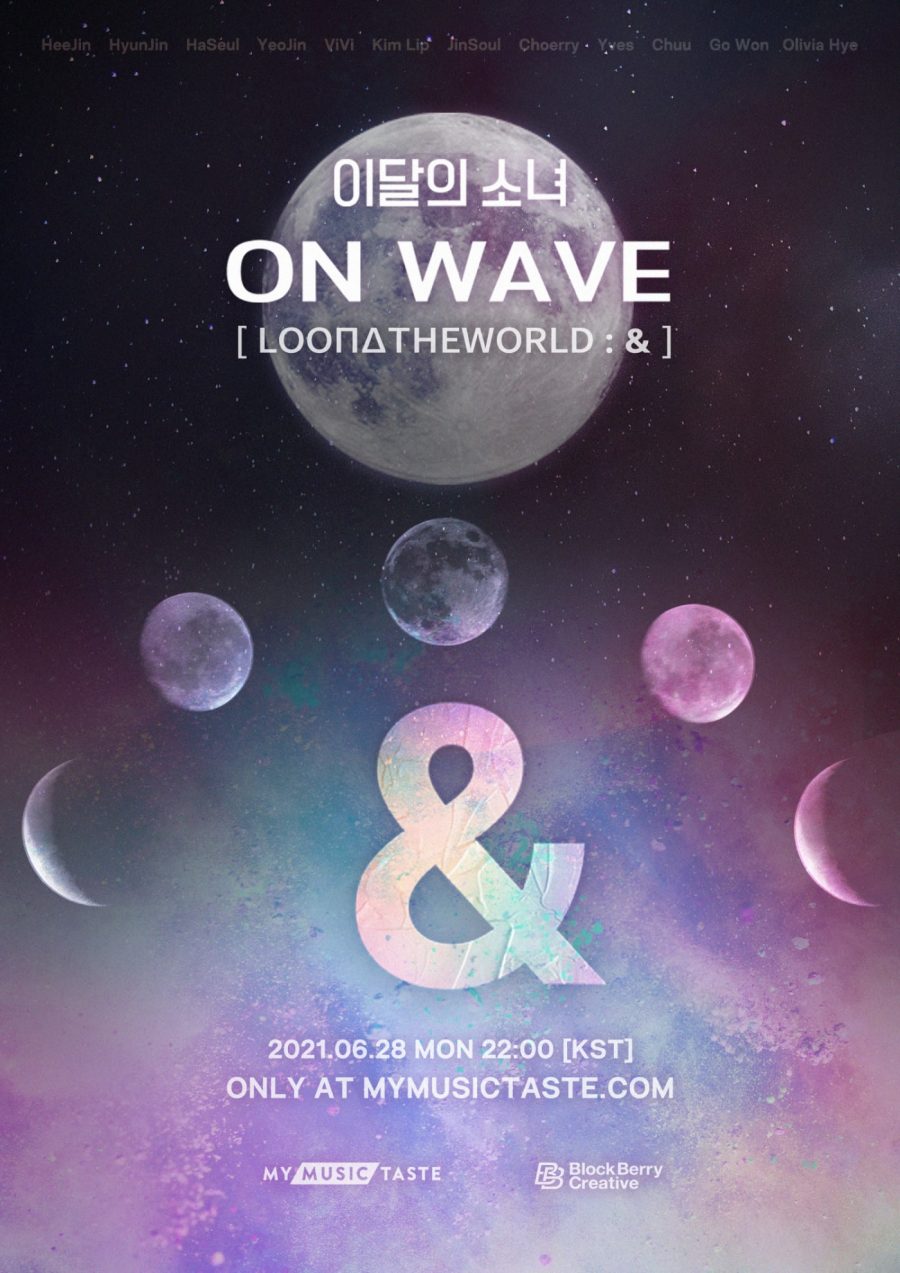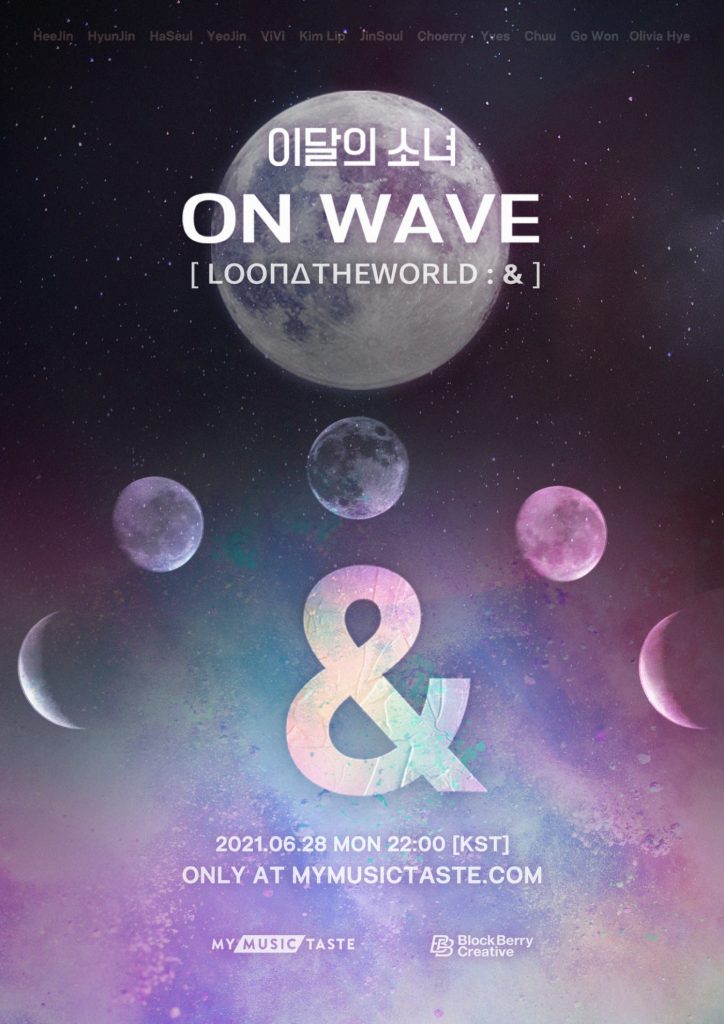 LOONA, the music chart topping ambassadors of Korean culture overseas are back to sweep their fans off their feet with a mini-album release and a double night event at the end of June. The first night of their online live event begins on June27th at 4PM (KST) with the fanmeeting 이달의소녀 Premier Greeting [D&D], and is followed up on June 28th at 10PM (KST) by their concert 이달의소녀 LOONA ON WAVE [&].
After almost two years, LOONA is ready to meet fans again from around the world for their fanmeeting, 이달의소녀 Premier Greeting [D&D] on June27th. Fans can look forward to the growth since their last one in December 2019. The girls are back with the new slogan of D&D, focusing on 'Destiny & Discovery'. It follows the members on the journey in search of their destiny through their LOONAVERSE as they discover the answer to their fate meeting with Orbit (fandom name).
Following their first online concert last October, LOONA is ready to take the big stage again in celebration of the release of their 4th mini-album "&" with a concert of the same title, 이달의소녀 LOONA ON WAVE [&]. Their 4th mini-album will be released hours before their concert showtime on June 28th, giving fans double the excitement as they look forward to seeing LOONA live again.
In particular, this second online concert will be the first large stage that member HaSeul stands on after her hiatus. With all 12 members together, the fans can look forward to a stage that exceeds all expectations.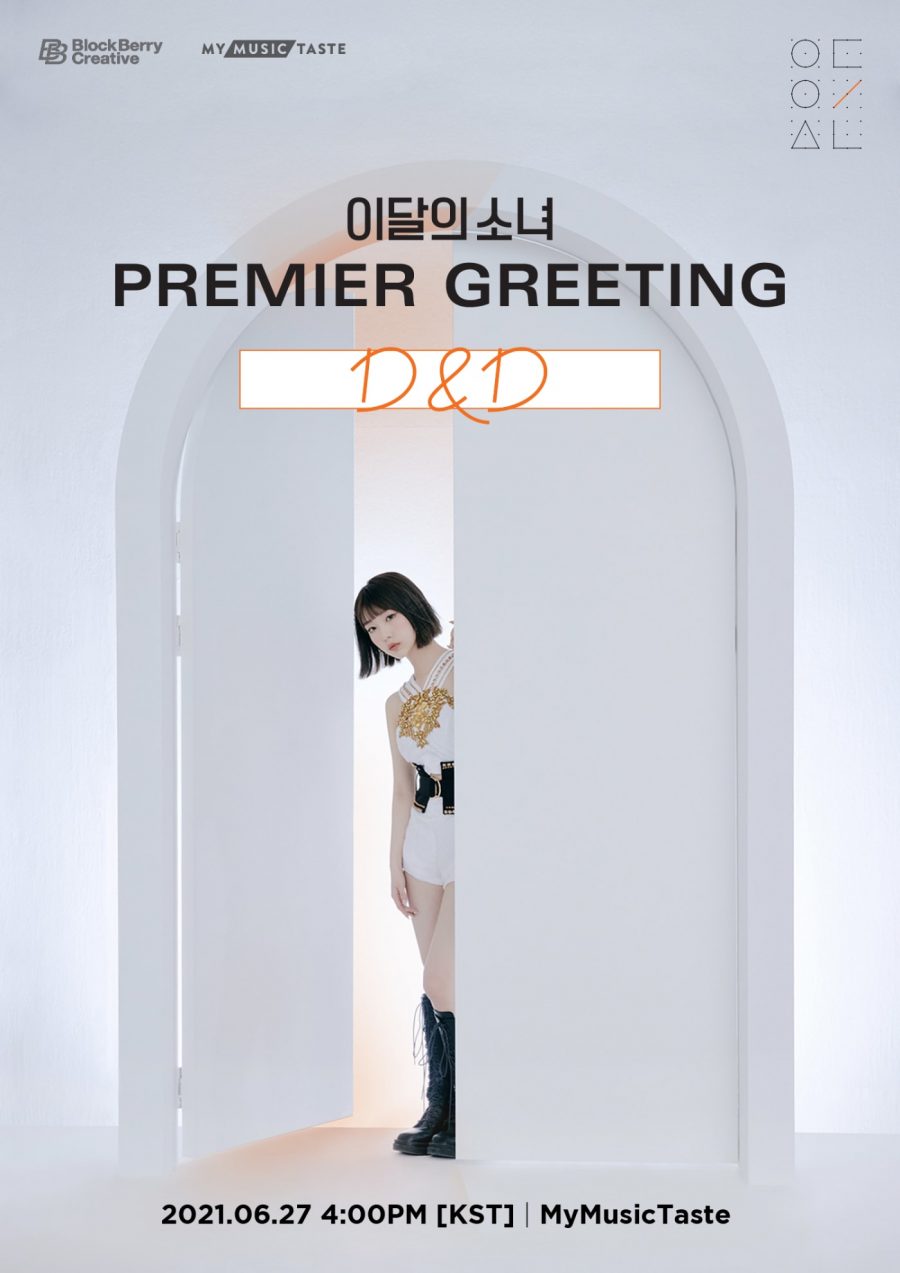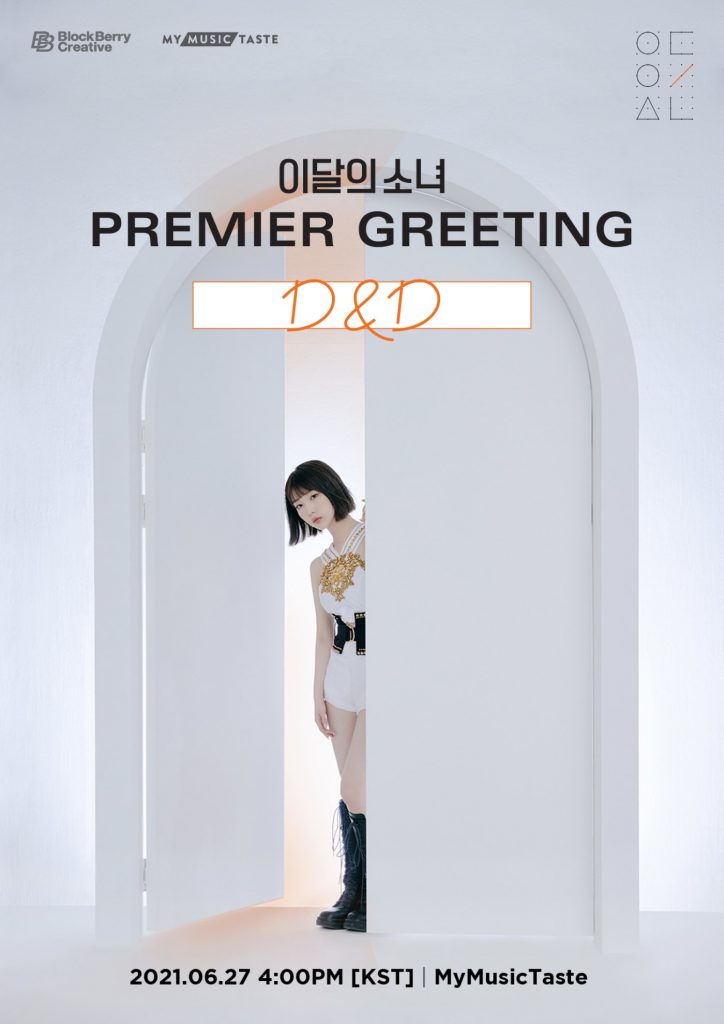 Since their pre-debut activities in 2016, LOONA has been making headlines for their original concepts and elaborate storylines that intertwine with one another to become a complex universe for fans to enjoy.
After their official debut in August 2018, they've swept the charts with hits like "Hi High", "Butterfly", "So What", and "Why Not?" – becoming the global emerging trend that has garnered attention both domestically and abroad, as seen in their entrances and ranking on international music charts like the Billboard 200 and iTunes.
With achievements like their 2018 MTV Europe Music Awards win for Best Korean Act and2019's sweep of the Asia Artist Awards when they took home both the Focus Award (Singer) and the STARNEWS Popularity Awards (Girl group, LOONA continues their rise to the top with their 2020 Next Generation Award win at the Golden Disc Awards. Along with the list of awards and chart top listings under their belt, LOONA moves forward in reaching out to all their fans from all over the world despite the ongoing pandemic through their online fanmeeting and concert.
For this concert, LOONA continues their collaboration with MyMusicTaste, a technology forward platform that breaks the barriers set by the pandemic and brings fans and artists together to create a new way of connection. LOONA's twelve members: HeeJin, HyunJin, HaSeul, ViVi,YeoJin, Kim Lip, JinSoul, Choerry, Yves, Chuu, Go Won, Olivia Hye.
Further information regarding ticketing and the show itself can be found throughhttps://mmt.fans/McJSor through MyMusicTaste's other social media channels. 이달의소녀 LOONA [이달의소녀 Premier Greeting [D&D]] June 27, 2021, 4:00PM (KST) – MyMusicTaste 이달의소녀 LOONA [이달의소녀 LOONA ON WAVE [&]] June 28, 2021, 10:00PM (KST) – MyMusicTaste
About MyMusicTaste:
MyMusicTaste is a fan initiated live event making service that brings fans, artists and promoters from all over the world together in one place to create a valuable and meaningful concert experience for everyone involved. MyMusicTaste puts the power in the fans' hands, allowing fans to request their favorite artist's concert in their city. With the mission to connect and amplify the voices of fans all over the world, MyMusicTaste successfully promoted concerts of artists such as EXO, GOT7, MONSTA X, The xx, Machine Gun Kelly, and more in over 57 different cities. With the simple idea–empowering fans to bring their favorite artist's concert in the city of their choice based on fan demand–MyMusicTaste is challenging the $27 billion concert market through cutting-edge technology and sophisticated, user-friendly service. Currently, www.mymusictaste.com supports more than 30 countries and offers 15 different languages.
About Blockberry Creative:
Blockberry Creative is a South Korean record label formed in 2016. It is a subsidiary of Ilkwang's Polaris Entertainment. The label is home to the girl group LOONA. Blockberry Creative has lived up to its own name through the unique approaches of artists development and promotions.
Related Articles