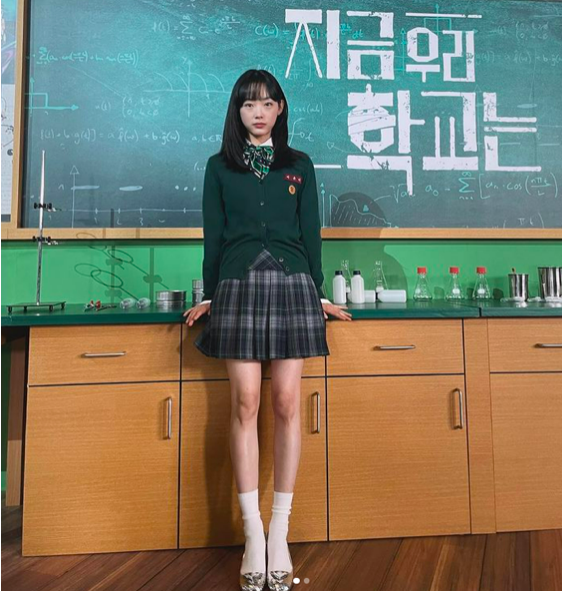 If you're into K-dramas, you might have noticed that Korean actress Lee Yoo-mi has been getting a vast amount of popularity lately for her memorable supporting roles as Ji-yeong in Squid Game (2021) and Na-yeon in All of Us Are Dead (2022).
As of February 5, the 27-year-old actress currently boasts 7.2 million followers (still counting) on her Instagram account (@leeyoum262) in a short span of time. Last year in September, Lee had just over 40,000 Instagram followers – but she has gained 175 times more followers since then.
All of Us Are Dead star's sudden rise to popularity and international recognition would be largely credited to the massive success of her latest two Netflix projects and her impressive acting ability to engage the audience.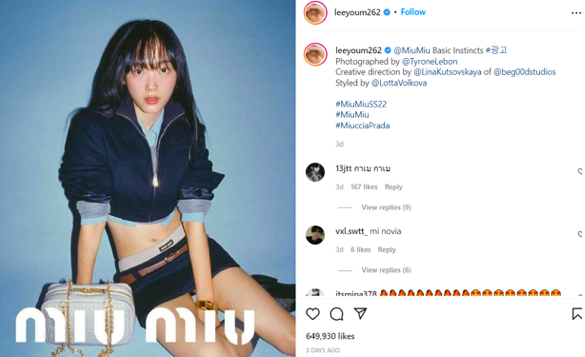 Lee Yoo-mi started off as a child actor for a Duracell commercial while in third grade at elementary school. Since then, she's come a long way, embarking on various dramas, films and commercials, and she mostly received praise from critics for her impactful acting skills.
Lee's acclaimed works from back then include Park Hwa-young, Voice Season 2: Generation of Disgust, and Just Dance.
Still, Lee Yoo-mi was relatively an unknown actress to the public – since she mostly took on supporting or minor roles – until her career took a different turn in 2021, that is.
Through her supporting role in Squid Game, Lee captured the hearts of many for her sacrificial death but was overshadowed by the other actors on the hit show – so it wasn't until she showcased a completely transformed image as a villainous character on All of Us Are Dead that the viewers got more intrigued and shocked by her acting.
Lee played the character of Na-yeon, a selfish high school student who is willing even to murder her classmates to survive or to prove a point. Her character managed to draw much hate from the viewers for being uncooperative and unruly when the school gets bombarded by zombies.
In an interview with Cosmopolitan Korea, Lee expressed how she was not able to hate the character and defended her. "Na-yeon is someone who's really faithful to her own emotions. If you dwell on it, you would come to understand about why she acted that way."
The actress also stated she was proud of the reaction from fans, as she hoped it reflected on her skills as an actor to embody such an honest character.
"If she's really mean, that means I acted well, right?" she said. "If I receive hate, I will think that I did as well as the amount of hate I receive. It's fine for people to hate or pity her."
-J.Chung.
#LeeYoomi #AllOfUsAreDead #Kdrama #SquidGame #Netflix #Koreanactress #KPOP
Related Articles