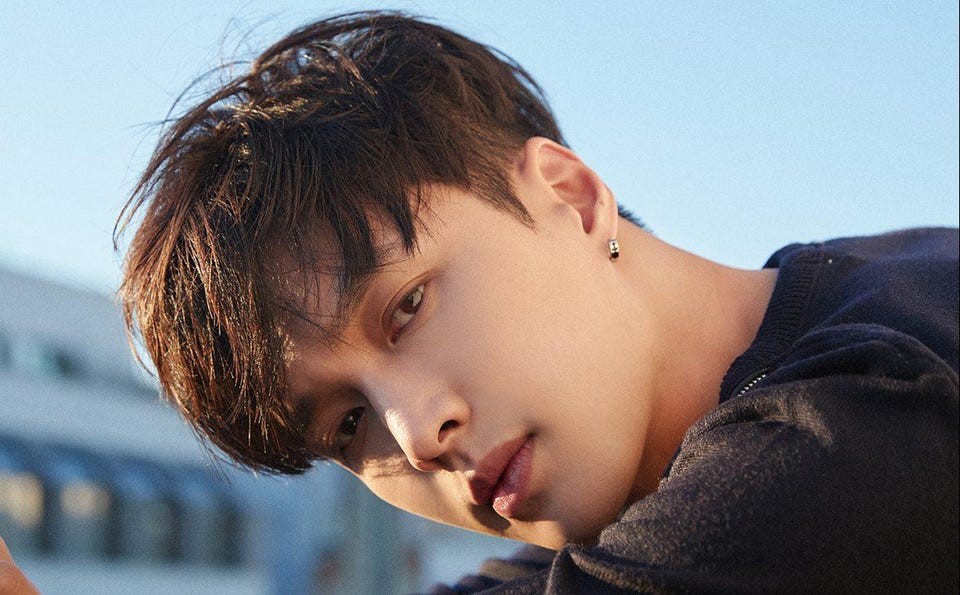 EXO member Lay (Zhang Yixing) has announced he is leaving SM Entertainment. The announcement came on EXO's 10th anniversary since they debuted.
On April 8, 2022, Lay released a handwritten letter announcing his departure from the company.
View this post on Instagram
His letter reads:
Ten years of growth. Thank you all.

Thank you to my EXO brothers for your company and encouragement.

Thanks to my colleagues at SM for witnessing every step of my growth and achievement.

Thank you to all of my fans for your unconditional love and support.

It's time to say goodbye as an employee of SM. It's also my new beginning as a 30-year-old. But I will always be the Lay when my members need me.

I'm your family member in China, Zhang Yixing.

Love you forever!

EXO

Let's love
Lay also released a separate letter on his Weibo.
10 years is considered a very long time, but now that I have arrived at this day when my 10-year relationship with my company has come to an end, it feels like that time just passed by in a flash," the letter reads. "In just a blink of an eye, the young boy who entered the company has now become 30-years old.

Even though the 10-year contract has come to an end, my heart still remains with the company, and the years that I spent growing with everyone who helped me along the way, they will always remain.

"Today is a day which marks a new beginning. I will continue to go forward with a new relationship with SM Entertainment.
Despite his departure, SM Entertainment stated they will continue to maintain a relationship with Lay.
"It's true that Lay's exclusive contract has expired," SM Entertainment said in a statement. "However, the agency is currently discussing various ways to maintain a new type of relationship with him."
Lay has been active as a singer and actor in China in recent years where he set up his own entertainment company, Chromosome Entertainment Group.
On April 7, he released the song "JIU," which features a short conversation with other EXO members.
Good luck to Lay as he works on his future endeavors!
Sources: (1), (2), (3), (4), (5), (6), (7)
—-Olivia Murray
#Lay #ZhangYixing #EXO #SMEntertainment #kpop #k-pop #kpopboygroup #chinese #kcrushnews #ChromosomeEntertainmentGroup #Koreanboyband #SM #EXO10thAnniversary #EXOFandom #kpopbias #kpopidol #chinesesinger #chineseactor #EXOmember #LayleavingSMEntertainment #kcrushmedia
Related Articles