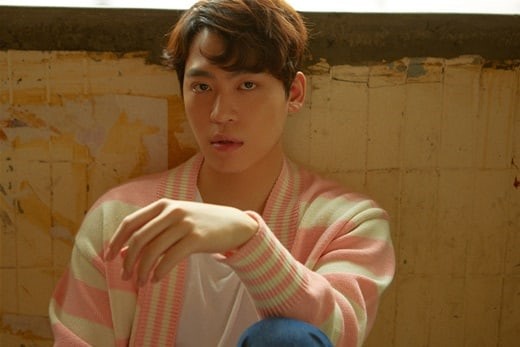 Wedding bells will be ringing for John Park this coming June!
On April 8, 2022, Park's agency, Music Farm, announced he will be marrying his non-celebrity girlfriend this year.
"John Park is marrying a woman he's been dating for a year on June 12," Music Farm said in a statement. "As it's time for everyone to be careful due to COVID-19, a quiet private wedding will be held somewhere in Seoul. Please give a lot of blessings and support to John Park, who's about to start a new beginning."
Park also confirmed the news in a handwritten letter on Instagram.
View this post on Instagram
Hello. This is singer John Park.

It feels like just yesterday that I made my debut as a naive 23-year-old, but 12 years have already gone by.

If it wasn't for the love and support of fans, I believe that this would've been impossible.

I'm writing this because there is good news that I want to tell fans first, who have cherished and been with me for such a long period of time.

There is a precious person who I met around this time last year who has given me a lot of strength. I've promised a future with this person who has shown me what happiness is, and we're currently preparing for marriage with excited and nervous hearts.

You must be surprised at this sudden news, but I believe that you will bless my new start with the same loving heart that you've always supported me with.

To everyone who I'm always thankful for. I will live happily and well!
Park debuted in 2010 with his song "I'm Your Man." He was previously a contestant on American Idol season 9 and season two of Superstar K2 where he came in second place. Park's released several singles over the years. His biggest hit is 2012's "Falling" with 2013's "Baby" and 2014's "U" also being among his most memorable. Currently, he is mostly active on OSTs. His latest OST contribution is "The Day You Were Falling" from Forecasting Love and Weather.
Park also has roles on different variety shows including The More You Eat with Don Spike.
Congratulations to John Park and his fiancée as they begin their new journey!
—-Olivia Murray
#JohnPark #JohnParktomarry #TheMoreYouEatWithDonSpike #varietyshow #ImYourMan #kpop #hallyu #TheDayYouWereFallingOST #ForecastingLoveandWeather #MusicFarm #noncelebritygirlfriend #Falling #JohnParkfiancee #AmericanIdolSeason9 #SuperstarK2 #singer #koreanmusic #koreansinger #kcrushmedia #koreanOST
Related Articles