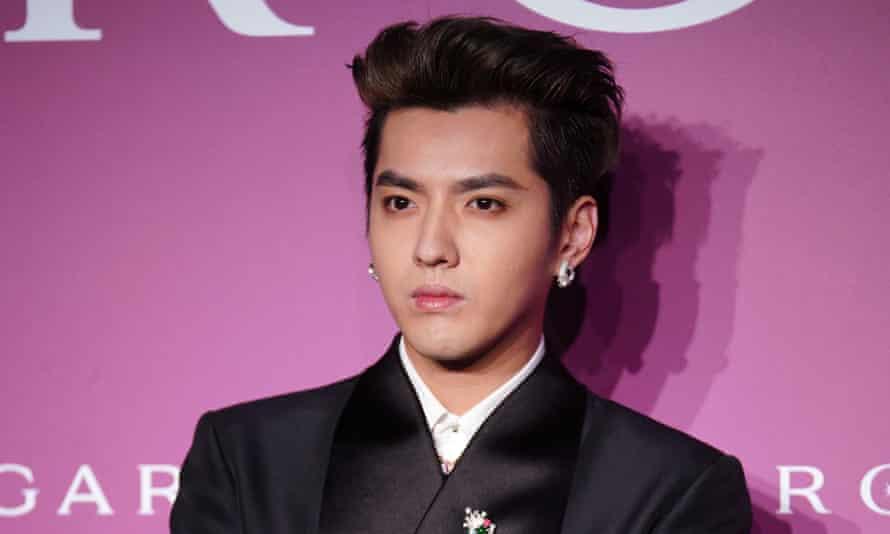 Kris Wu (30), the Chinese-Canadian rapper and model who is best known for being a member of popular K-pop group Exo until his departure in 2014, is currently making headlines after being accused of raping a 19-year-old college student named Du Meizhu. Du strongly claims that she is not the only one – that there are more (sources claim up to 30) victims involved, two of them being underaged.
Du Meizhu revealed in an interview on July 18 that she first visited Wu at his home when she was 17 years old, around two years prior. She says to have believed they would discuss the business of her becoming a celebrity since Wu claimed to be recruiting young actresses. The pop star's managers were alleged to be also present at the time of the assault and they held Du back to stay for drinks, and stopped her from leaving the premises until she got intoxicated.
"I became unconscious soon after. When I woke up again, I was on Wu's bed." Wu stated and added that they did not use any contraceptives during the alleged rape.
For the next few months or so, Du was convinced that she was in a romantic relationship with the pop star – the two are said to have exchanged flirtatious text messages and Du was promised that she'd soon be introduced to Wu's mother some time in the new year. However, she was soon ghosted by the singer. Some news outlets had reported that Wu had ghosted his ex and put her under depression last year.
Du said that she came to learn that there were several other women who went through similar experiences with Wu, including two minors who claim to have evidence, which made her determined to speak out her story.
Since Du made her public claims on Monday, Wu has since denied all the rape allegations against him via his Weibo account and Twitter.
He tweeted, "I only met Miss Du once at a friend's gathering, I didn't ply her with alcohol. I have never coerced women into sex or engaged in date rape." And he went on to add he does not have sex with underage girls. His management team announced it will take legal actions against the accuser.
It has been reported that Du had received around 500,000 yuan as hush money from the singer's management team, but has refused the payoff and returned the sum in batches. Both parties are currently making opposing claims. On Sunday, Du had called Wu to apologize to his victims within the next 24 hours, and retire from the entertainment industry.
Meanwhile, fashion powerhouse Louis Vuitton, which Wu has been an ambassador in China since 2018, stated to suspend its collaboration with the Chinese rapper until the results of the investigation are out.
German car manufacturer Porsche, which appointed Wu Chinese spokesman back in April, also terminated its contract with Wu.
Lancôme, Kiehl and many other major brands also immediately severed ties or their sponsorships with the singer.
Wu currently remains adamant that he is completely innocent of all claims made against him and seems confident that China's law and its police can clear his name.
China is very strict with laws banning underage sex, and if Wu is ever proven to be guilty, he could be imprisoned for life or even given a death penalty. In this kind of situation, owning a Canadian citizenship would probably not have much effect in China.
-J.Chung.
Related Articles