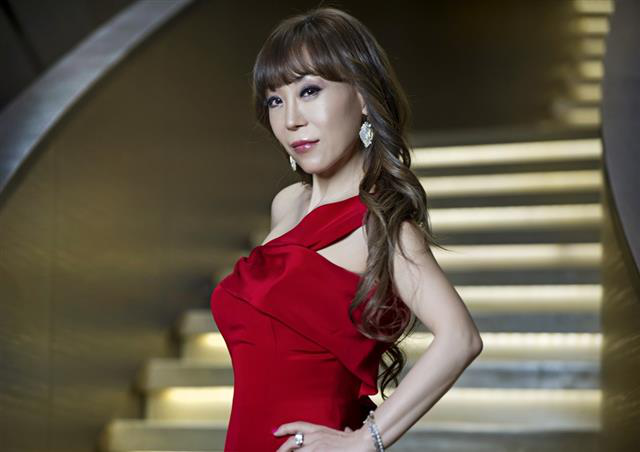 Jo Su-gyeong (born 22, November of 1962) – known worldwide as Jo Sumi – is a Korean Coloratura soprano, a Grammy-winner, animal activist and philanthropist.
Jo was born and spent most of her childhood in Changwon, South Korea. Her mother was formerly an amateur singer and pianist who had been unable to pursue her career due to the state of South Korea in the '50s. Because Jo was exceptionally bright and showed evident signs of musical talent, her parents saved up to buy her a piano and she was made to practice every day under strict guidance by her mother. Jo began playing the piano at age 4, even before she learned to read – received vocal lessons at age 6, and was not permitted to play outside like the average children her age. Under her mother's orders, she was made to play 8 hours on the piano per day without any rest. Jo has said during one of her interviews: "When I was born my destiny was already made because my mother clearly wanted me to be an opera singer, so there was no choice."
In 1976, Jo was admitted into Sunhwa Arts School in Seoul on a full scholarship, and acquired dual diplomas when she graduated. She also received the highest score in the history of Seoul National University entrance exam for her audition. While still a student, Jo made her professional recital debut, appeared in several concerts with the KBS, and as Susanna in The Marriage of Figaro with Korea National Opera.
In past interviews, Jo reflected on her Korean college life and said that she played hard for attention by dressing loud and acting the diva on school campus. She spent the majority of her time clubbing; lost interest in studying and rarely attended lectures. She was later forced to drop out of school, due to poor grades.
After being fervently persuaded by her parents and professor, Jo made up her mind to leave Korea to study abroad but the lack of money was the issue. She was nearly made to cancel her flight but was able to miraculously attain the sum that she needed, at the last minute.
Jo was admitted to Accademia di Santa Cecilia in Italy, which is one of the world's most oldest music institutions, and was trained by world-renowned teachers including, the late operatic tenor Carlo Bergonzi. Jo had to work extra work and took classes to learn Italian. This only allowed her to get 3 to 4 hours of sleep a day, and since she didn't have enough money for food either, she collapsed due to malnutrition and had to be hospitalized. Another hardship she had to face was the housing issue – Jo had to practice her vocals for hours in the night and neighbors often complained – which made her relocate several times a year (with her piano), which wasn't easy without a vehicle.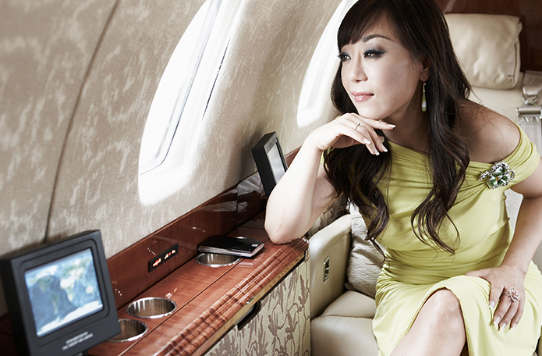 Her hard work eventually paid off because she soon acquired the recognition she longed for and deserved. After graduating in 1985, Jo won several of the most competitive international competitions, and was awarded first prize in the Carlo Alberto Cappelli International Competition in Verona, which was held exclusively for first-prize winners of major competitions.
Here are some of the highlights of her music career.
In 1988, Jo made her La Scala debut, and in the same year, she debuted with the Bavarian State Opera and sang Barbarina in Mozart's The Marriage of Figaro at the Salzburg Festival. She made her European operatic debut as Gilda in Verdi's Rigoletto at the Teatro Comunale Giuseppe Verdi in Trieste, Italy. Conductor Herbert von Karajan, took notice of Jo's performance, and cast her as Oscar in Un ballo in maschera opposite the legendary Spanish opera singer Plácido Domingo for the 1989 Salzburg Festival.
Maestro Herbert von Karajan, who is one of the greatest conductors of the last century, made a statement that Jo had "a voice from above" which tagged her like a nickname from then onwards. However, his fatal heart disease prevented Jo from performing under his baton but she did get to sing under his direction at the studio recording for Deutsche Grammophon.
In 1989, Jo made her debut with the Vienna State Opera and returned to the Salzburg Festival to sing in Verdi's Un ballo in maschera. That same year, she made her debut with the Metropolitan Opera. In 1990, Jo made her debut with the Chicago Lyric Opera as the Queen of the Night in The Magic Flute. The following year, she returned to the Metropolitan Opera to perform and made her Royal Opera, Covent Garden, debut and returned to Covent Garden the following year as Adina in L'elisir d'amore and Elvira in I puritani.
In 1993, Jo won a Grammy Award for Best Opera Recording in 1993 and the Best Soprano of the Year at the La Siola d'Oro International Opera Prize in Forli, Italy in the same year.
She appeared in the title role of Donizetti's Lucia di Lammermoor with the Metropolitan Opera and sang the role of the Queen of the Night at the Salzburg Festival and Covent Garden. In 1994, she made her debut with Los Angeles Opera as Sophie in Strauss' Der Rosenkavalier, and performed as Countess Adèle in Le comte Ory at the Aix-en-Provence Festival in 1995.
During the next decade or so, Jo performed in major cities around the world, with numerous symphony orchestras, including the Cincinnati Pops, the Orchestra of St. Luke's, the Vienna Philharmonic, the London Philharmonic Orchestra, the Los Angeles Philharmonic and the Hollywood Bowl Orchestra.
In 2006, just before she performed Ave Maria at Chatelet, Paris, Jo learned that her father had just passed away, so she was about to cancel her performance to attend the funeral in Korea. But her mother advised her to keep her promise to the audience, and that it would be more honorable to hold the concert in her father's memory. Her performance from that concert, was dedicated to her father and released on DVD, Sumi Jo in Paris – For my Father.
In 2007, she performed Violetta in La traviata for the first time with the Toulon Opera and performed at the Opera Comique and Opéra Royal de Wallonie, from 2008 until 2009.
In 2008, Jo was honored as the winner of the Puccini International Prize from the Puccini Festival Foundation in Italy, on the 150th anniversary of composer Giacommo Puccini's birth.
Jo performed crossover stages since her first Broadway Songs concert at Carnegie Hall accompanied by The Orchestra of St. Luke's in 2001, and her first crossover album "Only Love" was released worldwide, placing her on the list of best-selling recordings.
In 2011, she celebrated her 25th anniversary of International Opera Debut, as she travelled all over the world. By this time, Jo was performing all over the world, for longer than 300 days of the year. In 2013, Jo performed for Korea's new presidential inauguration ceremony, followed by Korea tour concerts, Russia piano recital, Shanghai recital, China Philharmonic Invitation concerts and performed at the Vatican. In 2018, Jo performed "Here As One", for the opening ceremony of the Winter Paralympic Games in Pyeongchang, South Korea, with CCM Singer Sohyang. On March 1, 2019, Jo released a single called "I am a Korean" to celebrate the 100th anniversary of March 1st National Independence Movement.
Jo currently holds over 50 recordings to her credit – complete operas, oratorio, operetta, and Broadway standards – and 10 albums for Erato Records.
Random Facts about Jo Sumi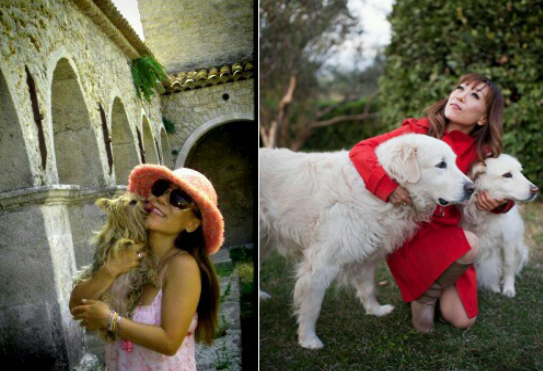 *Jo is an advocate for animal rights and is a pescatarian.
*During her first Korean concert in 1988, the late Korean fashion designer Andre Kim watched Jo perform in a low budget dress that she had made herself (because she couldn't afford a custom-made designer ensemble), and offered to provide the stage outfits for her. Kim made over 200 specially-made stage outfits for Jo until his death in 2010. Jo grieved for him and held a concert in his memory.
*Jo was behind singing vocals for the character Veda Pierce of the HBO mini-series Mildred Pierce.
*Jo can speak and communicate in most European languages, including Italian, French English and Russian.
*Jo is single, and has never been married. She was engaged at one point during the 90s, but the relationship didn't work out.
*Jo is a highly knowledgeable soccer fan. She supports A.C. Milan and wants to try soccer commentating.
*Jo is a second cousin to Korean actor Yoo Gun: she is Yoo's father's cousin, which makes her the actor's aunt in Korean terms.
*Boyband Highlight member, Yang Yo-seob performed a duet with Jo at "Jo Sumi's Park Concert – La Fantasia."
*Super Junior's member Ryeowook joined her on stage at "Jo Sumi's Park Concert – One Night in Paris" to perform I Love Paris.
We were unable to mention Jo Sumi's entire list of performances and accomplishments for obvious reasons (the article would be enormously long), but nevertheless, we wish our readers got to know of her hard work and achievements throughout her career.
— J.Chung.
2 responses to "Korean Coloratura Soprano Star, Jo Sumi"
Related Articles