Most Korean names (including the surname) consist of three syllables, although very rarely, some names would have two or four syllables.
So inevitably, there are many Koreans who have the same names and on top of that, the large majority of those names are unisex so it does make it extra difficult to figure out which Korean name belongs to a female or male, at times.
The confusion that same names would bring is no exception in the entertainment industry. Many celebrities or public figures are mistaken for each other if they have the same names. As a solution, some celebrities would rename themselves and use stage names in order to avoid confusion.
I chose to list ten Korean celebrities who share the same names and because some of these figures have such definite identities, having the same name with another entertainer does not cause that much of an issue to the public from acknowledging them.
Sora Lee (???)
There are mainly two celebrities with this name in the Korean entertainment industry. One of them is a model who rose to fame when she won the first supermodel contest held in 1992.
The other is a singer who made her debut with an album in 1995 and she has hosted her own TV show and worked as a radio DJ.
The two Soras have something in common other than their names; they happen to be the same age, the model Sora Lee is a month older than the singer.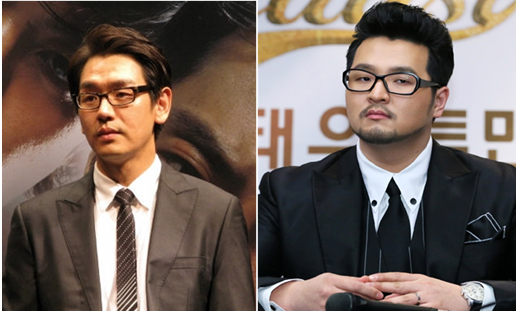 Taewoo Kim (???)
There are many celebs with this name. Probably the most notable person with this name would be the actor, Taewoo Kim who appeared in several dramas and movies.
The singer, Taewoo Kim is the lead vocalist of the 90's all-male pop band called 'god' signed under JYP Entertainment and they disbanded in 2005. The members reunited in 2014, after 9 years of hiatus as a group and produced a record with the title 'Thanks.'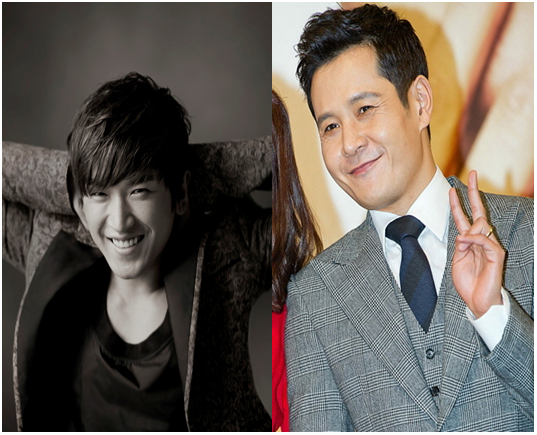 Minwoo Lee (???)
Minwoo Lee is a member of Korea's all-male pop group, 'Shinwha' who made their debut in the year of 1998 under SM Entertainment.
Shinhwa members are currently the only K-pop band to have their own label, with Lee as co-owner of the company with fellow band member, Eric.
The other celebrity who shares the name is an actor, well known for his roles in sitcoms, TV dramas and films. Lee has been in the entertainment business for a long time, he initially started his career as a child actor in 1981.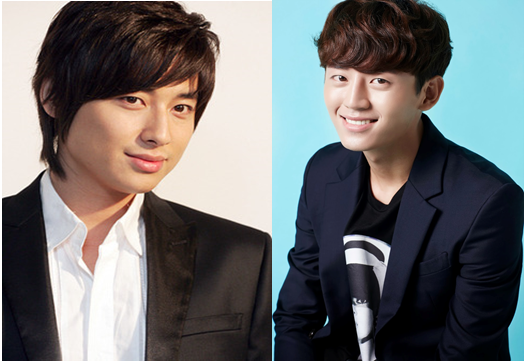 Jihoon Lee (???)
There are several public figures with this name, including several actors, baseball player and a former pro-gamer.
The most notable figure with this name would be the Korean singer Jihoon Lee made his debut in 1996, while he was in high school.
In the later years, he appeared in musicals, TV dramas and films.
The actor who is also called Jihoon Lee is an actor, who is a few years junior to the above mentioned singer-turned-actor. So far, Lee mostly covered supporting roles in TV shows and featured in two films since the year 2013.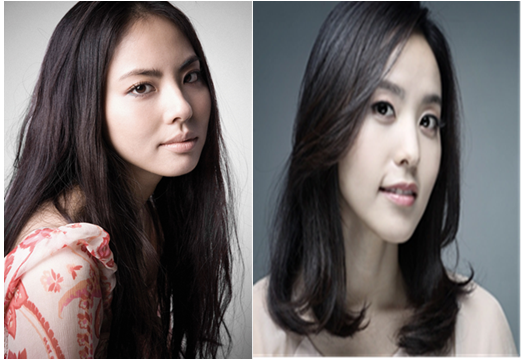 Jiyoon Park (???)
The celeb who is known for this name is the singer, Jiyoon Park who debuted as a commercial model at age 13. She appeared in sitcoms before focusing more on her singing career. From 2000 to 2003, Park was signed under JYP Entertainment. After taking few years off, she released an album in 2009 and has been producing music since.
The other Jiyoon Park who is well-known to the public is an emcee and TV presenter, who was formerly a news announcer for KBS from 2004 to 2008. After becoming a freelancer she has since hosted and featured in many TV shows.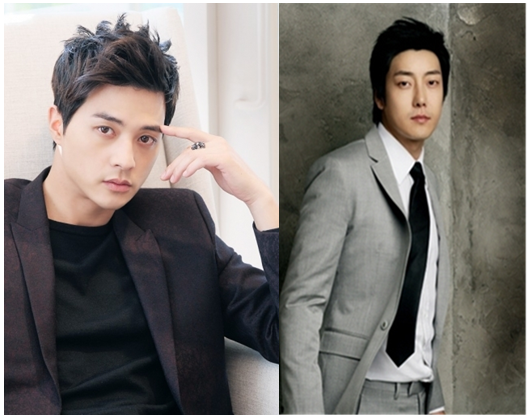 Jihoon Kim (???)
The most famous celebrity with this name would be the Korean actor Jihoon Kim who has been featured in many TV shows, two musicals and one movie since his debut in 2002.
The singer, Jihoon Kim was the former member of the 90's quartet band called, 'Two Two' who were named that way because the members were 22 years old. In 2000, Kim later formed a duo group called, 'Duke' and was active until 2007. In December of 2013, it was reported that Kim took his own life. Sources claim he was suffering from depression and other complications.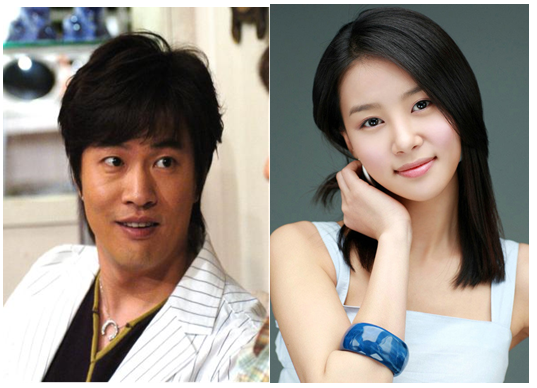 Jungmin Kim (???)
The singer with the name, Jungmin Kim is a rock singer who debuted in 1994 with his first album. He is known to have had numerous hits in the 90's era.
The other celebrity with the same name is an actress (who may be lesser known to the public than the above mentioned singer) that has been appearing in sitcoms and dramas since 2003.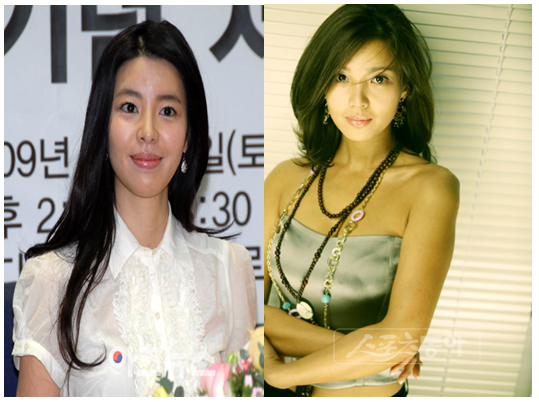 Gyuri Kim (???)
Gyuri Kim is a model-turned-actress whose name was formerly, Minsun Kim. She changed her name in 2009, after she made a statement that later tarnished her reputation. The model-turned-actress has been active in various TV dramas and films since 1998.
Gyuri Kim is a stage name for an actress who made her debut in a TV drama in the year of 1996. The actress has not been in the public eye for several years, but she is currently featured in a morning TV drama.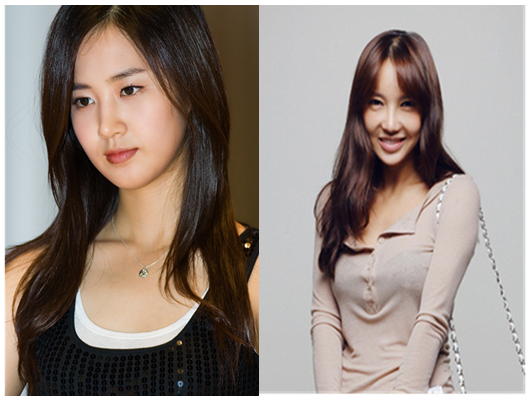 Yuri (??)
Yuri is the name of one of Girls' Generation members who made their debut in 2007. Yuri appeared in a music video, 'Beautiful Life' by DBSK (TVXQ) in 2005. Other than the girl group activities, Yuri has appeared in many variety shows as well as TV dramas.
The other singer who goes by the stage name, 'Yuri' is a member of the trio K-pop band, 'Cool' which was very successful in Korea during the mid 90's. After the group disbanded, she formed a group called, 'Girlfriends' for a while before launching her own shopping mall.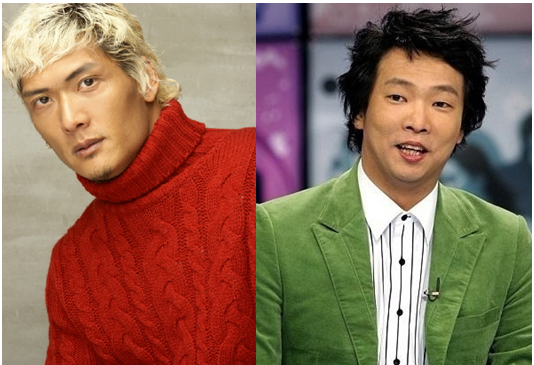 Junhyung Park (???)
This member of 'god' also goes by the name, Joon Park. Before 'god' hit off, he worked briefly as a back-up dancer for Janet Jackson. After the group members drifted apart in 2005, Park pursued acting and appeared in Hollywood movies, 'Speed Racer' and 'Dragonball Evolution.' Park is Korean-American, who grew up in California. He is frequently questioned whether he is biracial, but both his parents are Korean.
The other person with the same name is a comedian and musical actor, Junhyung Park. His career as a comedian began in 1997 and currently, he is the CEO of the management company for comedians.
–J. Chung
Related Articles