The Asian peninsula is known for its intricate cultures and practices; not to mention their rather complex national languages, that have over time struggled to defy the effects accompanied by era changes. Globalization has however, managed to penetrate the intricate sophisticated system and fabric enabling aspects such as inter-continental marriages to take root. Korea has also over time slowly adapted the international marriage's evolution, though on a rather trivial scale compared to countries in continents other than Asia. Recently, the Korean government reinforced foreign marriage conditions further weakening the already strained issue. The reinforcement is under claims of evading the rising violence and divorce cases in international marriages, which eventually have an overall negative impact on Korea's societal fabric. Korean celebrities have a heavier burden; given their celebrity spotlight facet that is vulnerable to criticism and societal shunning, making their tread in the international marriage realm a risk that puts their career under jeopardy. Nonetheless, some idols have tested these waters and thrived while others have experienced a catastrophic failure. Below are some of the Korean celebrities married to foreigners.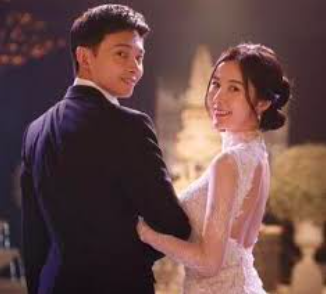 1. Shin Joo Ah and Sarawut Rachanacun
The couple's love story is like a fantasy come true and goes to show how simple gestures can lead to amazing paths. Joo Ah is an eminent Korean actress while Sarawut is a Chinese-Thailand millionaire; a businessman and Thai's second generation conglomerate, and offspring to Thailand's JBO international Paint family. The couple met when Joo Ah was in Thailand for travel and Sarawut confesses that Joo's kindness in struggling to understand his dialogue was the start of their now marriage. Apparently, her kindness sparked the unearthed love in the millionaire's heart prompting the ensuing dates that eventually led to marriage in 2014. Although the two met owing a mutual friend's introduction, the simple consideration gesture did inspire their marriage formalization a year after their first encounter.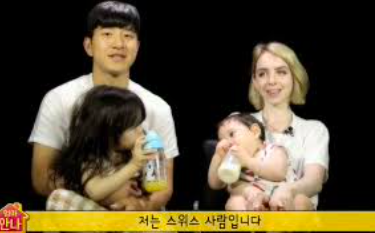 2. Park Joo Ho and Anna
This cute couple has wooed many and given a ray of hope that love does transverse beyond cultural, racial and continental boundaries accompanied by differing experiences, perspectives and expectations. Park, a renowned Korean football player, met his bubbly spouse, Anna while playing for the Swiss football club, FC Basel. The couple, eminent for their appearance in the "The Return of Superman" Korean reality show with their adorable gift of children, have overtime displayed the power of love through the sacrifices and triumphs that life throws their way. The couples' children, especially thire multilingual daughter, have flattered fans in Korea and beyond showcasing the beauty of inter-racial families.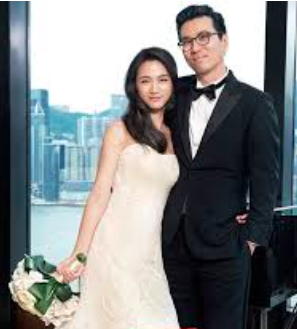 3. Kim Tae Yong and Tang Wei
Kim Tae Yong; a Korean screenwriter and director, walked down the aisle with the love of his life Tang Wei; a Chinese actress in 2014. Tang, the 2006 "Lust, Caution" star met Kim Tae during the "Late Autumn" 2009 film as professionals. The "Late Autumn" and preceding 2009 "Crossing Hennessey" shoots were part of Tang's come back to acting after being ostracized in China for the banned "Lust, Caution" film, which saw her spring up as a fashion mode and badminton in London. The duo maintained a casual friendship until 2013 when Tang came to Korea for a shoot and the rest is history. Owing to Tang's past career rock bottoms and their previous actress-director relationship, the duo has been overly cautious throughout their courtship, marriage and especially their adorable daughter.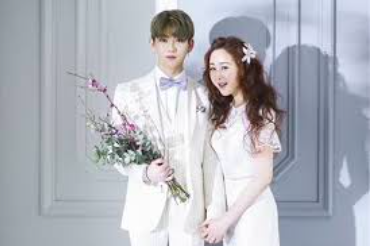 4. Ham So Won and Jin Hua
As if nationality difference was not enough of a hurdle to overcome, this couple took it a notch higher with a huge age difference facet, which is heightened by the wife being the older one. Ham So Won is a Korean actress; first debuted in the showbiz industry back in 1997 appearing in various Chinese TV dramas, who tied the knot with her 18 year old younger husband, Jin Hua, in 2018. The couple's popularity rose upon them joining and appearing on the "Taste of Wife" reality show, which they were recently forced to quit; in mid-2021, owing to allegations of fabricated stories. The duo has been rumored to be experiencing marriage issues on numerous occasions with the recent one being early 2021 where they were reportedly mending their marriage fabric. The couple; which is blessed with a daughter born in 2019, acknowledged the issue's existence but claimed to be working on it.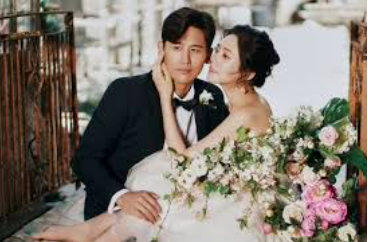 5. Choo Ja Hyun and Yu Xiaoguang
The gorgeous Choo Ja Hyun, a skilled Korean actress, created waves in the entertainment industry upon her marriage to her Chinese singer and actor Yu Xiaoguang in 2017. The two met on set during a Chinese drama shoot in 2012 and enjoyed their dating life before saying "I do" 5 years down the line. The duo also co-starred in the "Same Bed, Different Dreams 2: You Are My Destiny" reality TV show, which further gave them an opportunity to bond and know more about each other. The couple's marriage however, faced a storm mid 2021 upon rumors of Xiaoguang's infidelity. A leaked scandalous footage showed a couple's close friend sitting on Xiaoguang's lap, which brewed anger in fans and left Choo embarrassed beyond measure. Her husband gave an exhaustive apology to the fans and his wife as Choo thanked the received support and asked for kindness towards her husband from fans. The couple promised to strive towards portraying their mature side of marriage.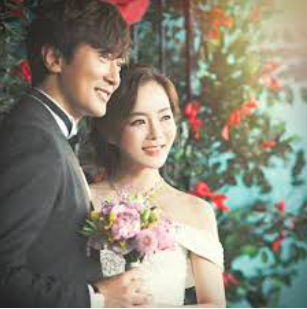 6. Chae Rim and Gao Ziqi
The 2000's "All About Eve" Korean actress, Chae Rim, tied the knot with the Chinese actor Gao Ziqi in 2014. Chae, who debuted in the acting industry after being crowned the 1994 Miss Haitai beauty pageant, had a solid acting career before meeting Gao, including appearing in the Chinese and Taiwanese entertainment industry. Chae is said to have been previously married to Lee Seung Hwan, a K-Pop musician, but divorced in 2006 after 3 years before meeting Gao. Chae and Gao first set eyes on each other in 2013 during the "The Lee Family" Chinese TV drama shoot where they both starred as a couple. The couple would then get married a year later and welcome their son in December 2017. Unfortunately, six years down the marriage lane, the couple divorced and Chae returned to Korea with her son. The duo did not elaborate on the exact cause or timing of their divorce but bid good tidings to each other and are continuing with their lives.
—-P. Earlkh
Related Articles