South Korea isn't just known for advanced technology systems, their entertainment industry also plays a big role. Even though Kpop had a huge era back in 1990's to early 2000's, it wasn't until 2007 where they gained a lot of attention around the globe. With a start of early idol groups (H.O.T, g.o.d, S.E.S, Shinhwa, Baby V.O.X, Turbo, Fin.K.L, etc.), they have opened a lot of doors for the current idols we have today, and these groups are what the trainees looked up to during the training years. Many young teens were so inspired by these idols that they wanted to become one just like them, and those trainees are who we know as current idol groups today.  

After successful debut of groups- BIG BANG, SNSD, Wonder Girls, KARA, Super Junior, etc., this was definitely the peak year of all time. With all the love they received internationally, the TV producers finally decided to take action by producing an audition program. It all started roughly around 2009, an audition program called Superstar K aired on July 24, 2009. This show was so successful that this is what led to so many audition programs later on. The winner of Superstar K Season 1 was Seo In-Guk, who most of us now know as an actor, but he debuted as a singer.'
Only naming the bigger shows to follow Superstar K, they were KPOP Star, Show Me The Money, and Produce  101


Kpop Star
Before this show even started to have auditions, what made it so special was that instead of using professional singers as judges, they combined the top members from 3 agencies: YG, SM and JYP. To those who were seeking a good talent agency, this was an amazing opportunity for them because not only were they able to receive feedback from the judges, but it also gave them a chance to audition for these three agencies all-in-one. After Season 2, SM left the show to focus more on their trainees, and Antenna Music took over the spot. This show was so popular that it went on for 6 seasons, and some of the successful contestants included: AMKU, Lee Hi, Park Jimin, Sam Kim, Back Ahyeon, and more.

Show me the Money
First aired back in 2012, and although it wasn't a huge hit at the time, the amount of viewers gradually increased. Hip hop was not ideal in Korea, and the show wasn't popular until Season 3. In Season 3, the show gained a big interest due to a well-known idol's audition. Bobby, who was a YG trainee at the time. He already had a large fandom due to another audition program prior to this one called WIN: Who is Next. Even though many other trainees auditioned for this show, Bobby was the one who took all the criticism, and many contestants at the time interviewed: "he's already famous, why does he need to audition to take over someone's spot?" This led to a huge controversial argument at the time between Bobby's fans and the netizens. As the show went on, he proved to everyone that he deserved the win, but having a bit of fame prior to his audition definitely made it tough on him. Season 6 definitely had the most popularity, and the show was already full with interest before it even started because the legendary rapper in Korea, Tiger JK announced he will be attending the show as one of the judges. Not only the producers were on fire, but the contestants are what really brought the view. One of the contestants was a 13 year-old boy, and he made it to the Top 3, which has never happened before. Season 6 had the most diverse group of people, and that is what made it so unique. As of now, the show is currently getting ready for Season 7, and we can already tell it's going to be intense.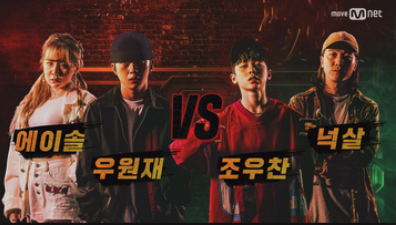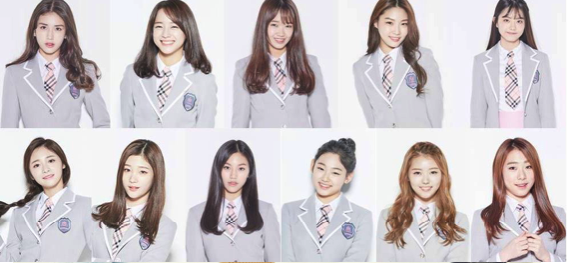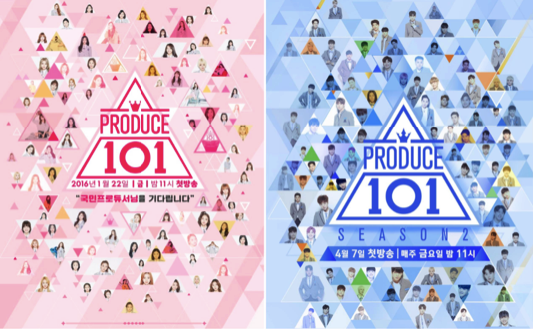 Produce 101
This is the most successful audition show between the years of 2016-17. Everyone doubted this show. You could not find a single supporter when Mnet first announced this program. The idea of having 101 people audition eventually narrowing it down to just 11 was cruel enough, but people did not care for them. Before the show even aired, these 101 girls performed at a basketball halftime, and many were not pleased because having these many perform were "too messy" and "too distracting." However, their debut song 'Pick me' was so catchy that soon people were singing along. When the first episode aired, it was a huge hit and it immediately took over the music chart. Normally it is very tough to gain enough views when it is an all girl audition, but the first season was such a big hit that they even made a second season, and it was even a bigger hit. The producers are now getting ready for Season 3, but in a completely different format, and the netizens are already bashing on them saying they will get nowhere with that kind of script, but we will have to wait until the season actually begins. 
Throughout the show they are still trainees, and for them to gain so much attention when they have not even debuted yet, is why people are dying to be on these shows. Becoming an idol is one of the wealthiest jobs in Korea too, so as a young teen, they often think this is the easier route, when in reality it is just as difficult to become successful.
When there is a new audition program, netizens often think it won't be successful because there are just so many similar shows. However Koreans seem to love the idea of "survival." People always end up becoming a fan of the shows even if they don't agree with the concept in the beginning. The show itself is entertaining enough, but since there are just so many members- each with different looks, styles, and talent, it gives the audience a variety of who to vote for. Usually teens and late 20's will be the ones to vote throughout the season, and it can become so competitive that one thing can set off fights between the fandoms. People will go all out to make sure they get as many votes as possible, because they truly want their "pick" to win.
In schools, these shows are what the students talk about, and if you can impersonate the members, you can immediately gain popularity at school. One thing to mention is that Korea is really good at coming together. If one of the contestants is from let's say, school A, then that entire student body at school A will vote for that contestant to support him/her.
Because Korea itself is kind of a "survival" country, I think that is one of the reasons why people love it so much. Seeing what it takes to reach the dream of an individual and actually achieving it, I think it brings hopes to those who are going through the same situation. Especially nowadays since we have so many young teens who are wanting to become an idol, these shows can at least start them off to the path where they want to go.
—-Juyeon Oh
Related Articles