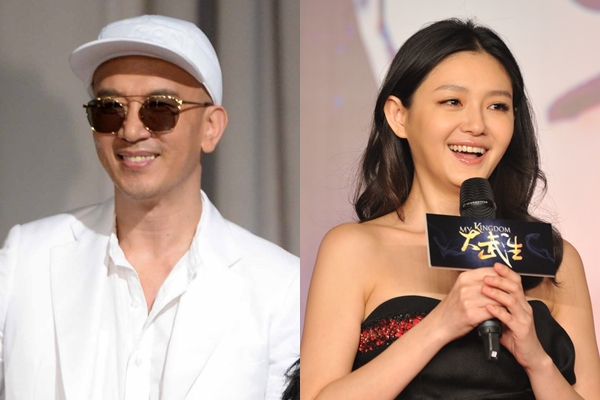 South Korean dancer, singer, producer, and DJ Koo Jun-yup and Taiwanese actress Barbie Hsu (or Hsu Hsi Yuan) surprised their fans by getting married, as the newlyweds released via their Instagram on Tuesday.
Koo wrote, "I intend to continue the relationship that was left unfinished 20 years ago. I heard the news of her divorce and contacted her through the number that I had 20 years ago. Thankfully, that was still her number and we were able to get in touch with one another."
The 52-year-old Korean entertainer went on to say that the pair could not waste any more time and decided to get married without going through a wedding ceremony.
"We have decided to just legally register as wife and husband and live together from now on." Koo added that he will soon be leaving for Taiwan, where Barbie Hsu, his wife, is currently living.
In 2010, Koo revealed that he was in a romantic relationship with Barbie Hsu for a year, a decade prior.
Koo tagged his wife Barbie Hsu's Instagram account. Hsu also posted the same letter on her Instagram page but in Mandarin.
Koo started his career off as a member of a two-member dance duo 'Clon,' which rocketed him and his best friend and bandmate Kang Won Rae to fame in the mid-90s. The duo also found immense success in Asia, especially in Taiwan with hits like "Kung Ddari Sha Bah Rah" and "First Love" back in the group's heyday.
Barbie Hsu is considered a mega star in her country Taiwan, since rising to fame in Asia through her role in the Taiwanese version of the drama series "Boys Over Flowers" in 2001.  She married a Chinese businessman Wang Xiaofei in 2011, and recently got divorced last year. This is Hsu's second marriage, while Koo's first.
Congratulations to the married couple!
-J.Chung. 
#DjKoo #KooJunyup #BarbieHsu #KoreanDJ #Mandarin #TaiwaneseActress #Koreansinger #Koreandancer #kcrushnews #kcrushmedia #Clon #FirstLove #KungDdariShaBahRah #KangWonRae #TaiwaneseBoysOverFlowers #KooJunyupBarbieHsuMarried
Related Articles