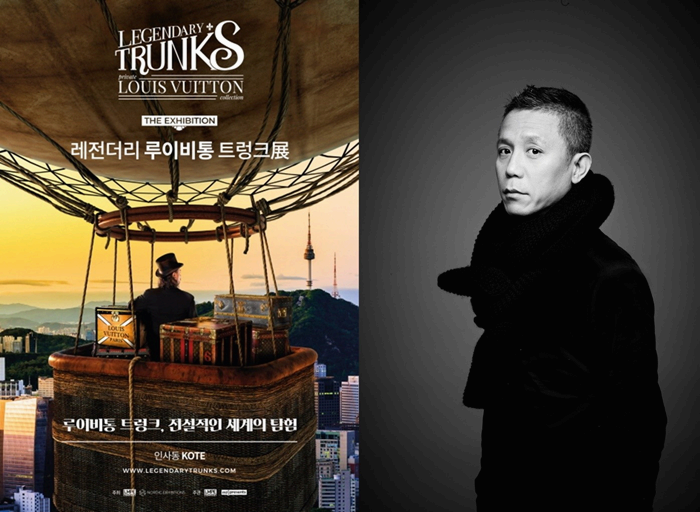 (Images provided by LMPE Company and Oh Min)
Luxury powerhouse Louis Vuitton will be holding its 'Legendary Trunks Exhibition' in collaboration with Korean beauty director and designer 'Oh Min' in KOTE, Insa-dong, Seoul, South Korea, premiering from March 18.
'Legendary Trunks Exhibition' is all about providing the viewers a fun interactive experience for viewers to explore the trunks of world's most beloved fashion designer Louis Vuitton, and the Golden Age of Travel that the prestigious French brand represents.
'The Golden Age of Travel' began 150 or so years ago and lasted through the 20th century, back when extraordinary innovations in transportation paved the way for exploration, and LV trunks came up with a never-seen-before model of travel trunks.
Oh Min, the beauty director will be lending his knowledge and expertise in this collaboration with Louis Vuitton 'Legendary Trunks Exhibition' in Insa-dong, Seoul this month of March.
Oh Min is well-known as the first ever iconic beauty director in the Korea's fashion industry for having directed over 4,200 shows including, Hera Seoul Fashion Week, 2018 Pyeongchang Winter Olympics Asian Traditional Costume Fashion Show, 2016 Paul Gaultier Couture Show, 212 London Olympics Opening Celebration Fashion Show, 2002 World Cup and countless others throughout his 30-year career in beauty and fashion.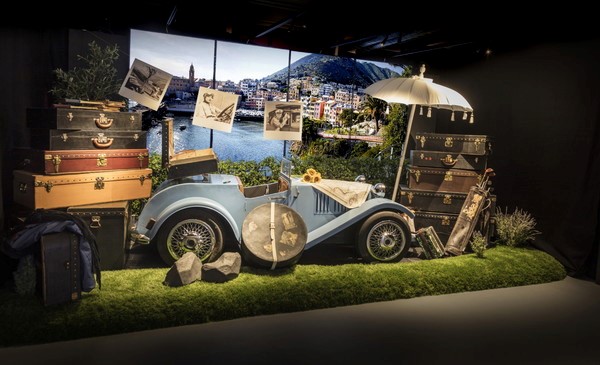 The exhibition will also provide multimedia recreation adorned with classic trains, airplanes, vehicles, ships and so on depending on the section of the category and setting. The exhibition hall is said to resemble a movie or a stage set that will certainly leave quite an unforgettable impression on the visitors.
Also, the trunks exhibition will highlight some of the well-known public figures that owned unique or one-of-a-kind Louis Vuitton trunks including Franklin D Roosevelt, Ernest Hemingway, Judy Garland, Sharon Stone, Tommy Hifiger, Justin Beiber – offering its visitors the rare glimpse to view their history and connection with the brand.
Through Louis Vuitton's remarkable attentiveness to details, its crafts tell countless stories of adventure, elegance, and modernity, ready to inspire and touch the minds of the exhibition's visitors through their art and heritage.
The Legendary Louis Vuitton Trunks Exhibition collaboration between Oh Min and Louis Vuitton at KOTE, Insa-dong, Seoul, is set to launch this month on March 18 and open until May 31, and will certainly provide a unique and unforgettable experience.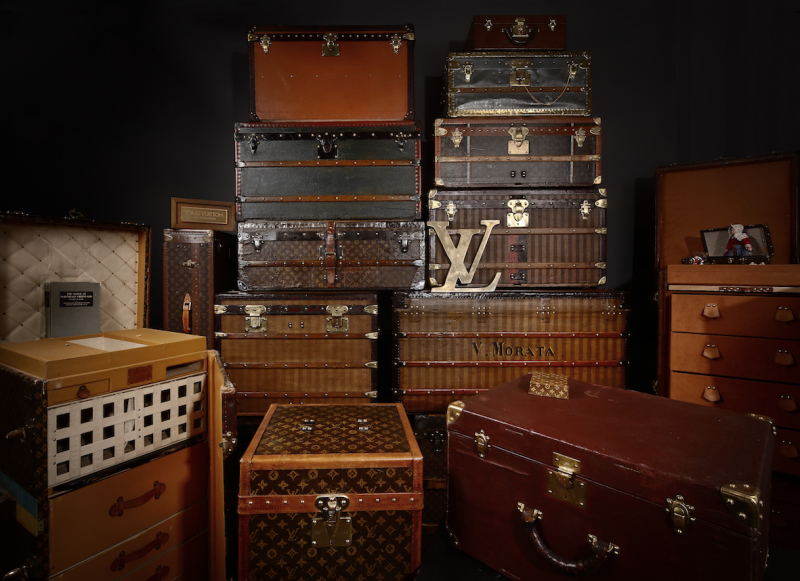 -J.Chung.
#LouisVuitton #OhMin #Trunksexhibition #Trunks #Seoul #BeautyDirector #OhMinSunglasses #KOTE #FashionWeek #SeoulFashionWeek #TheGoldenAgeOfTravel #fashioncollaboration #kcrushnews #kcrushmedia #FrenchBrand #LuxuryBrand #LV #LVTrunks
Related Articles