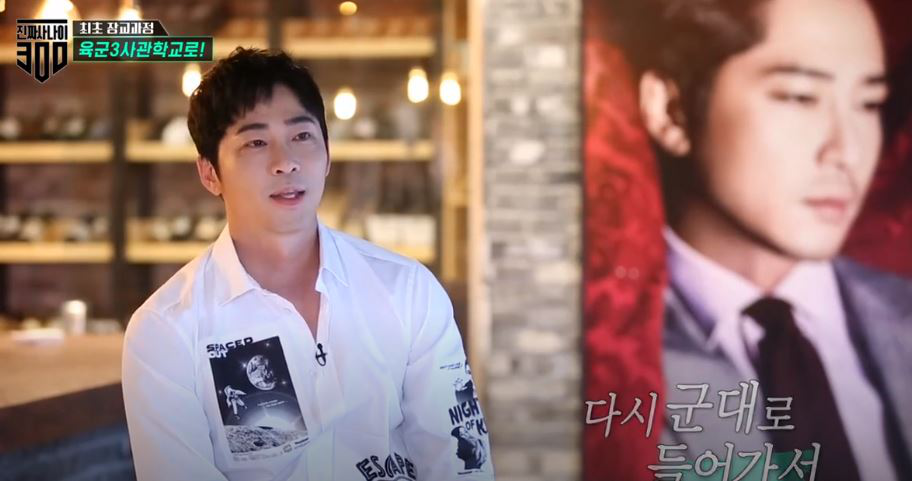 Kang Ji Hwan in a still from 2018 reality show 'Real Men 300'.
His story
Jo Tae-gyu, or better known under his stage name Kang Ji-hwan, is a 42 year old South Korean actor who first debuted as a musical actor before branching out into television dramas and movies, becoming a household name not only in his native country but also throughout Asia making him one of the Korean Hallyu (Korean wave) stars.
After securing small roles in television in the early years, he won the lead role in the 2005 drama 'Be Strong, Geum-soon!', which opened the door to his silver screen debut in the independent film 'Host and Guest'.
More films and dramas followed through the years, comprising a myriad of roles such as office workers plotting revenge on their exes ('Fireworks'), a terminally ill man in love with his cousin ('90 Days, Time To Love') and the cult hit 'Hong Gil-dong' in 2008, portraying the titular folk hero.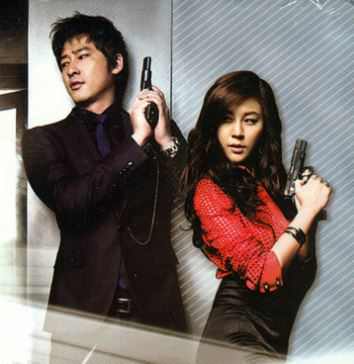 A photo of Kang Ji Hwan with co-star Kim Ha-Neul from their movie 'My Girlfriend is an Agent'.
The 2008 low-budget movie 'Rough Cut' earned him a 'Best New Actor' award while the action/rom-com movie 'My Girlfriend Is an Agent' became the fourth highest grossing Korean film of 2009. His role in drama 'Lie to Me' in 2011, further cemented his image as a romantic lead not only in Korea but across Asia.
Bumps on the road to success
A consummate professional who first decided to be an actor while he was in the army, Kang Ji Hwan has had his fair share of ups and down in the industry.
Plagued with contract disputes and lawsuits with his former and subsequent talent agencies between 2010 to 2012, the actor was advised to suspend his entertainment activities for a period, even foregoing the starring role in the drama 'Faith' which subsequently went to actor Lee Min Ho.
In 2014, Kang was embroiled in a photo scandal while on a photo shoot in the Philippines, involving an edited photo of him in bed with a woman. Luckily, the matter was quickly clarified by the actor and the woman in question. The woman was the wife of his local guide in the country who was a big fan of the actor and had uploaded the photo in good fun and had since posted an apology for the unintended offense.
Career highlights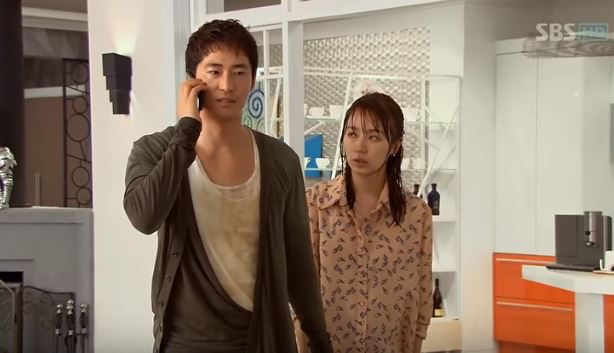 Kang Ji Hwan with co-star Yoon Eun Hye in the infamous Coca Cola kiss scene from 2011 drama 'Lie to Me'.
Over the years, the actor has collected many awards and nominations such as multiple Best New Actor, Most Popular Actor and Best Couple awards. However, despite numerous nominations, he has yet to receive the best actor award, making it one of his sought-after goals for the future.
Another award that his many fans have unofficially given him is the Best Kiss award due to the iconic Coca Cola kiss scene from the popular drama 'Lie to Me'. It remains as one of the most memorable scenes by the actor according to loyal fans.
Recent works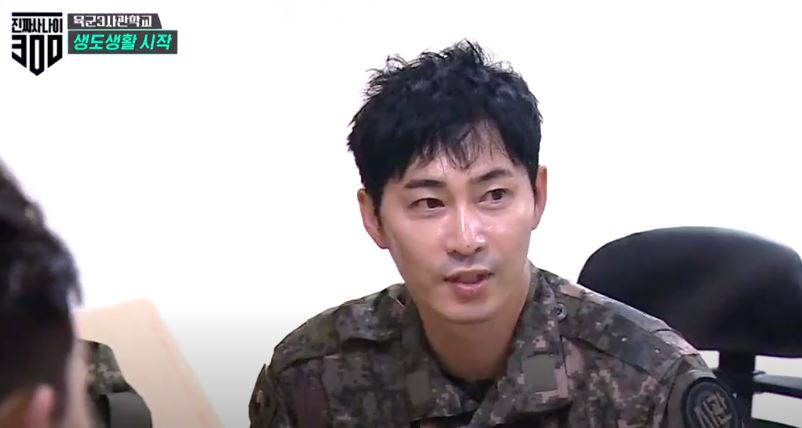 Kang Ji Hwan appearing handsome even au naturel in a still from 'Real Men 300'.
In 2018, Kang Ji Hwan participated in the military reality show 'Real Men 300' where he endured grueling training with other celebrities to become elite members of the military. Fans were treated to the star's natural look and physical prowess as he went through the vigorous training.
In the same year, he starred in two dramas – 'Children of a Lesser God', in the role of genius detective and 'Feel Good to Die' playing a nasty boss to a female subordinate who is forced to re-live the day he dies until she helps him find redemption.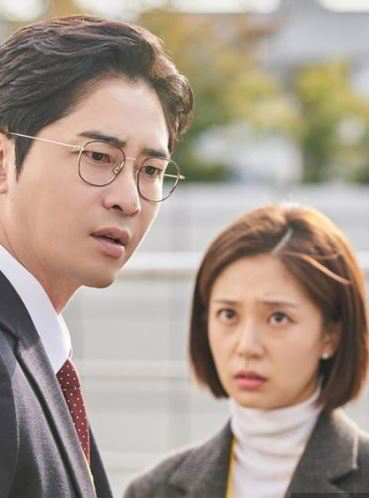 Kang Ji Hwan with co-star Baek Jin Hee in a still from 'Feel Good to Die'.
Upcoming projects
It's early days yet in 2019, but there's already news that the actor will soon star in a new drama tentatively titled 'Joseon Survival'. Expected to air in June, the time-travel yarn chronicles the actor's adventures as he goes back in time accompanied by his younger sibling and first love.
—-Fie Fed
Related Articles