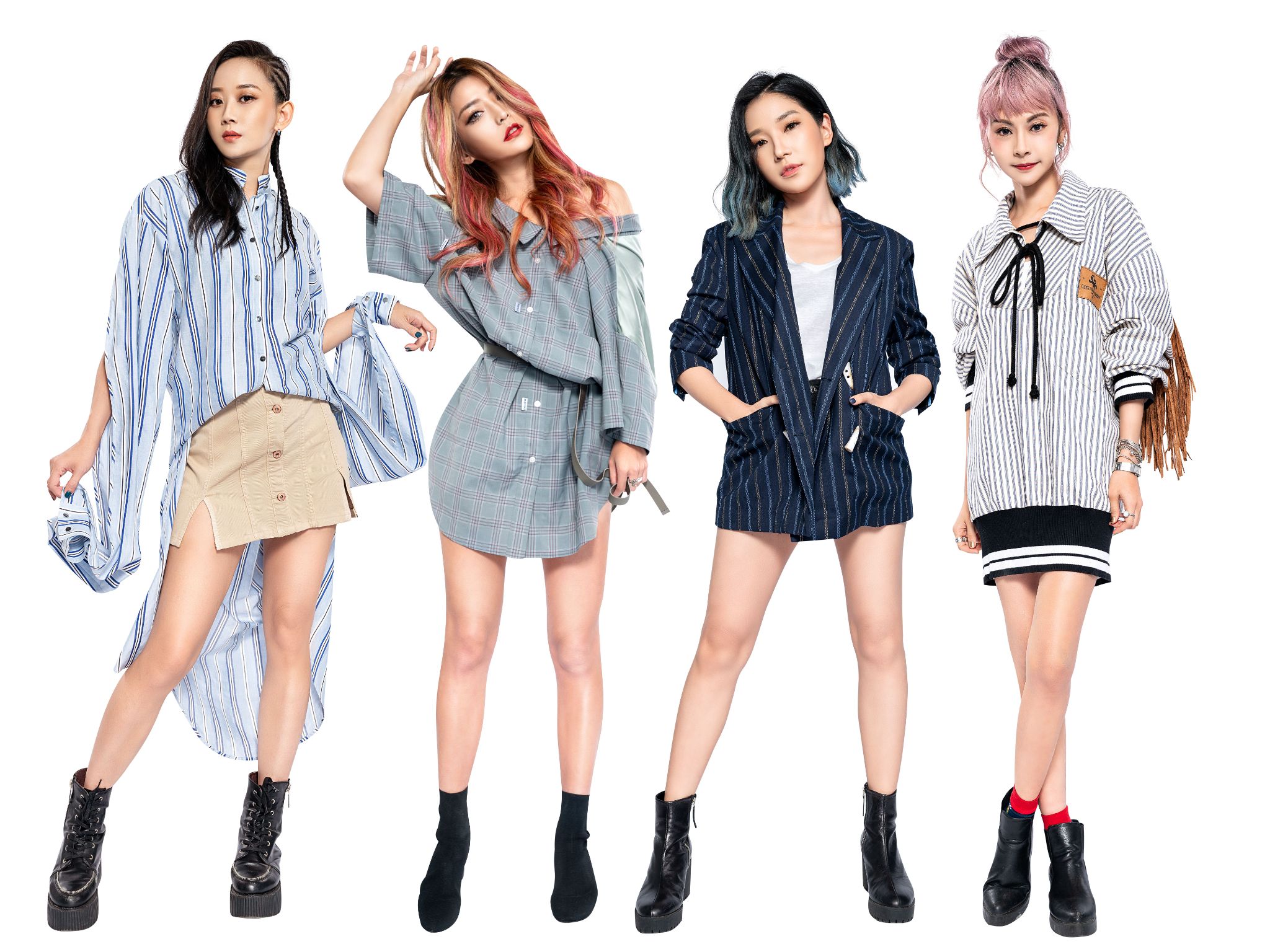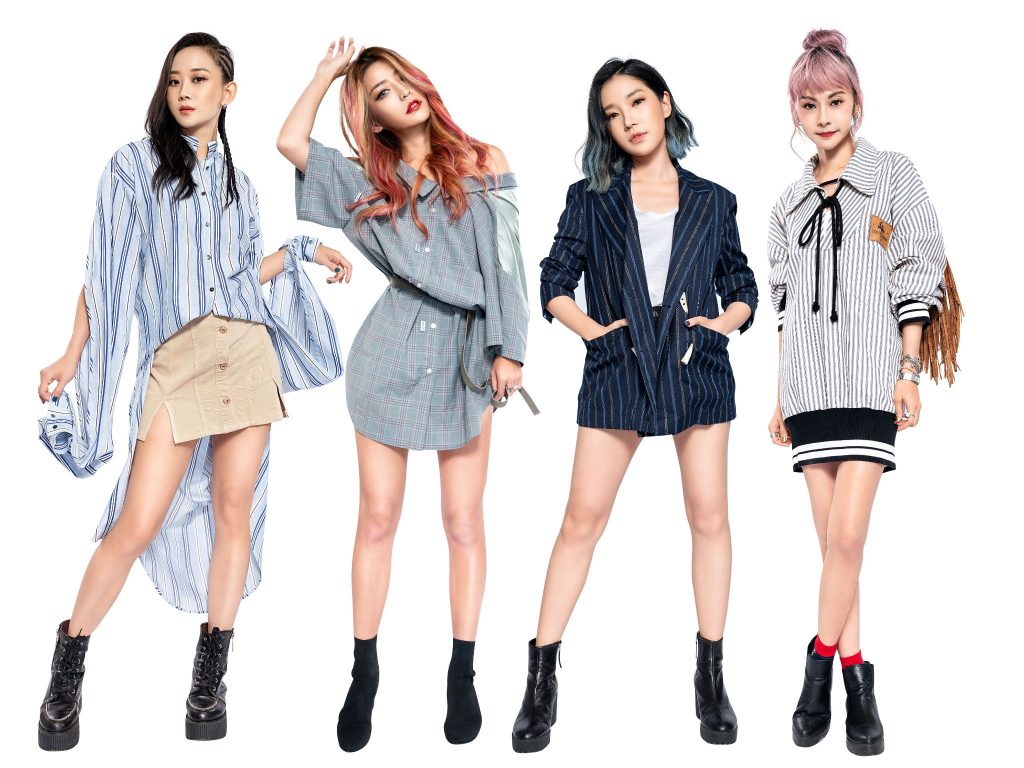 (Photo Credit: Rock Records)
NekoJam is a female electronic music group with four members hailing from Taiwan. "Neko" means cat in Japanese, and "Jam" refers to instrumental experimentation and improv.
NekoJam members have been good friends for over a decade, and have been making music together for years.
Since releasing their EP I Feel So Good in 2017, NekoJam has set a new standard for Taiwanese electronic pop music.
We thank the NekoJam members for this great interview and we wish them all the best in everything they do!
Hello. Thank you for your precious time. Introduce yourselves to our readers please.
Kim: I am a drummer.
Sandra: I'm a vocalist.
Molly: I'm a bassist, synthist, DJ and producer.
Ching: I'm a keyboardist.
Tell us about your musical sound and how you were first inspired to make music.
Kim: I was influenced by my parents, and I listened to Western rock music when I was young.
Sandra: I've always loved music since my early teenage days. Bands with vocals inspired me to become a singer: Garbage, The Cranberries, The Kills, Radiohead…
And then I met the girls and decided to sing for NekoJam.
Molly: Catchy dance music inspired by pop. I started my music journey when I was 4 years old, went from classical music to speed metal and then funk music to electronic music.
Ching: I started to learn piano when I was 5. Never thought I would continue my musical life with the "keyboard". Pop music and curiosity inspired me to be one of the band members of Nekojam.
Name some of your fav artists/musicians who have inspired you.
Kim: Michael Jackson, DJ BT, The Prodigy, Fatboy Slim, DJ Sasha, The Chemical Brothers, Galantis…
Sandra: So many. Radiohead, Coldplay, Muse, Daft Punk, Massive Attack, Clean Bandit, Arcade Fire, Death Cab for Cutie, Adele, Amy Winehouse, Duffy, Celeste, Men I Trust, Elderbrook… Just to name a few.
Molly: MJ Cole, Disclosure, London Elektricity, The Chemical Brothers, Daft Punk, Tchami…
Ching: Bach, Oasis, Frente, Daft Punk, Disclosure…
How was your experience at SXSW 2021? And what do you like most about performing in general?
Kim: It was my first time performing in the temple. It felt very special. I thought it's just like singing and playing in a church. The gods felt our passion and blessed us. I am honored to perform at SXSW 2021 Online.
Sandra: It was such a special experience to have played at the temple. A big thankyou to the crew that helped present us that way. What I love about performing most is being on stage with my gals and making the crowd happy and getting them on their feet dancing.
Molly: Had an epic moment played inside Monka Qingshan temple, I like playing our original music and getting feedback from the crowd.
Ching: I had lots of fun playing in front of gods, feeling safe and blessed. What I like most about performing is watching the audience smiling and dancing with our music.
Please recommend just one song by NekoJam that you're the most attached to?
Kim: Bling Bling.
Sandra: Together.
Molly: Be Yourself.
Ching: Bling bling.
What kind of music are you into these days?
Kim: Spanish pop songs, Spanish rap songs.
Sandra: Electro, Soul.
Molly: U.K. Garage, Tech House, Bass House, Electro.
Ching: House, Electro.
What is the most prized possession that you own?
Kim: My healthy body.
Sandra: My BOSE speaker.
Molly: My cat? No, actually I'm her possession.
Ching: My dog.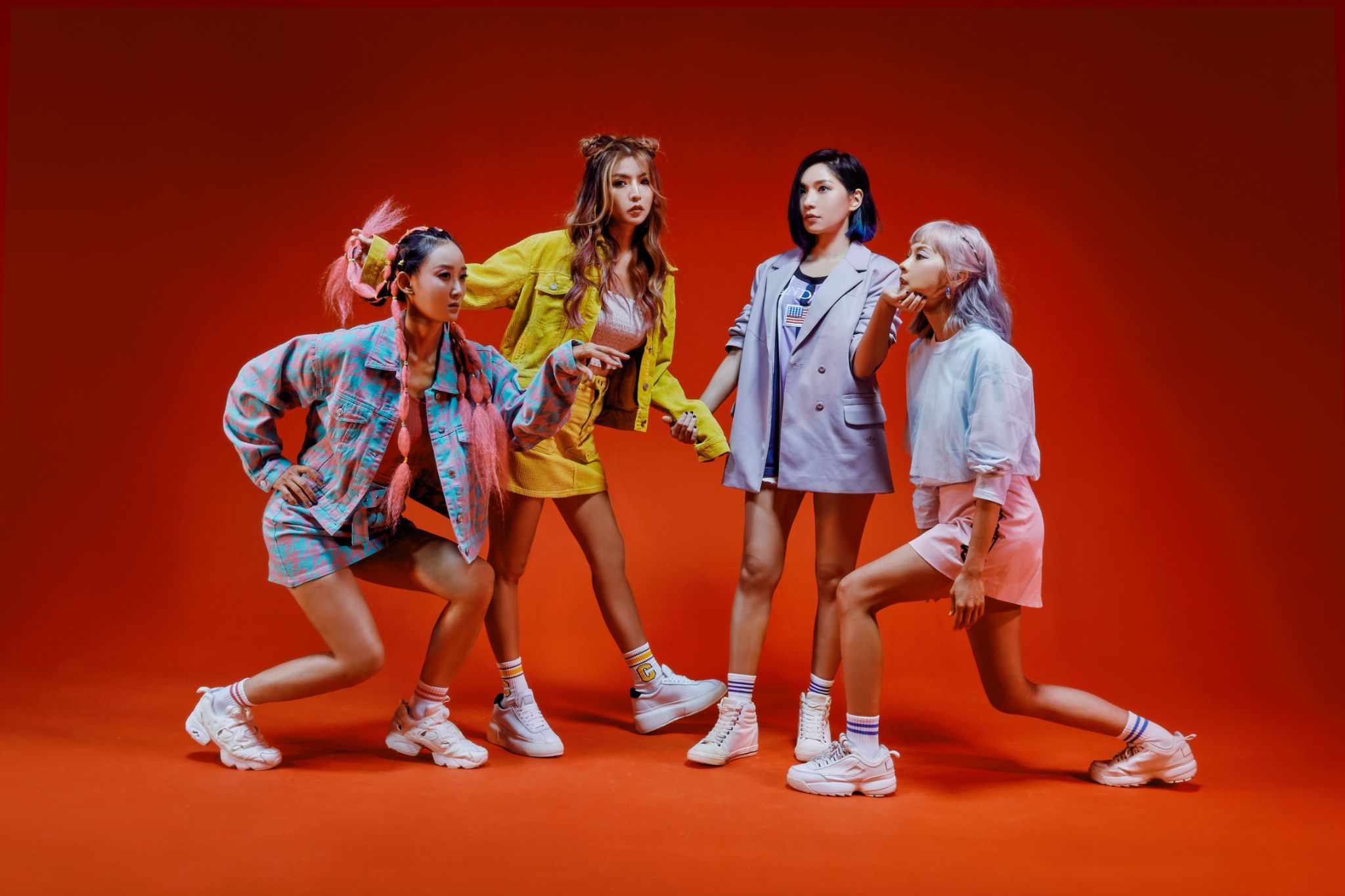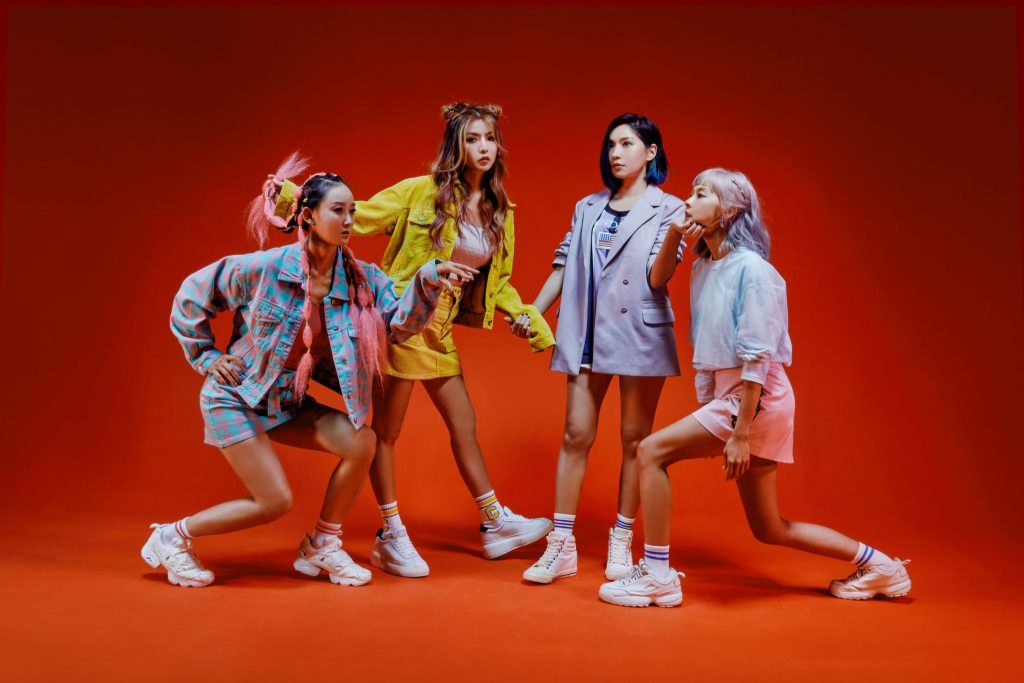 (Left to right: Kim, Sandra, Molly, and Ching. Photo Credit: Rock Records)
What do you enjoy doing for leisure?
Kim: When I have free time, I like cooking, photography, traveling, listening to music, swimming, reading comics… Learning French, science, medical knowledge…
Sandra: Yoga, movies, reading, chilling with friends.
Molly: Jogging, spinning, baking, painting, reading, and DJing.
Ching: Aerial hoop, aerial yoga, walking the dog.
If you had to select one place/venue to perform at, where would it be and why?
Kim: I hope it can be in front of the pyramids in Egypt, because it is a world heritage site and it is very magnificent.
Sandra: Ibiza? Hahaha.
Molly: On the beaches in Bora Bora. I love having connections with oceans and small beautiful islands.
Ching: New Zealand. Watch animals watch us.
Who would you like to collaborate with and why?
Kim: Fiel, House combined with Spanish rap concert, I think it will be cool.
Sandra: Faye Wong. Because she's my goddess.
Molly: Tchami, his music presents the modern music industry and brings lots of energy into every dance music scene.
Ching: Elvis Presley? Modern technology may realize my dream to make cool music with this handsome guy. Hahaha.
Let us know of your future goals and plans ahead.
Kim: After the epidemic is over, we can go to music festivals around the world and get to know talented musicians from all over the world.
Sandra: Staying safe and sound through this pandemic, being able to travel again and having gigs around the world.
Molly: Making new music at the moment, possibly releasing them soon. My goal is playing at different international music festivals and collaborating with cool talents around the world.
Ching: Staying at home. I hope the epidemic will pass quickly and we can start the next performance soon.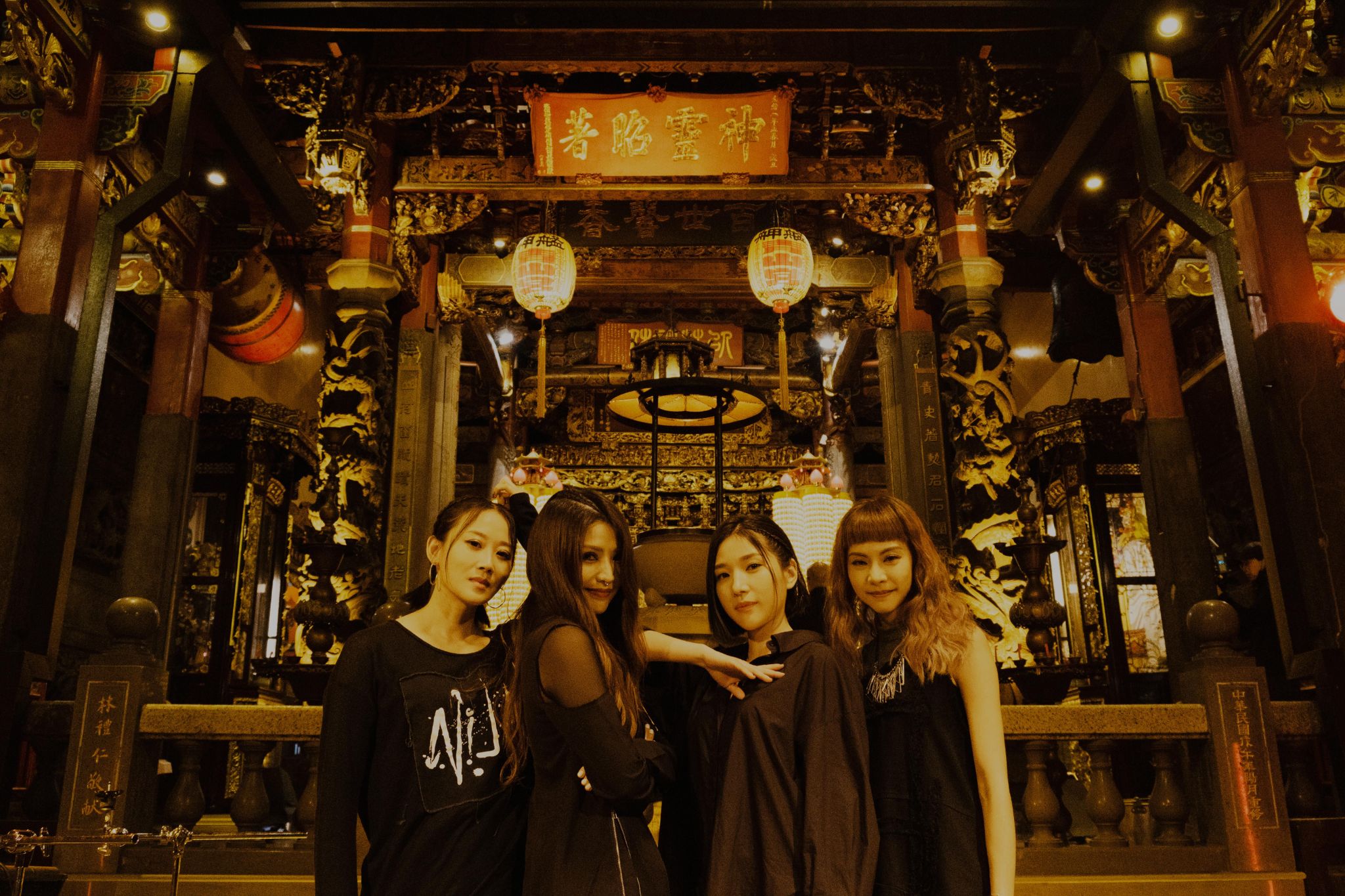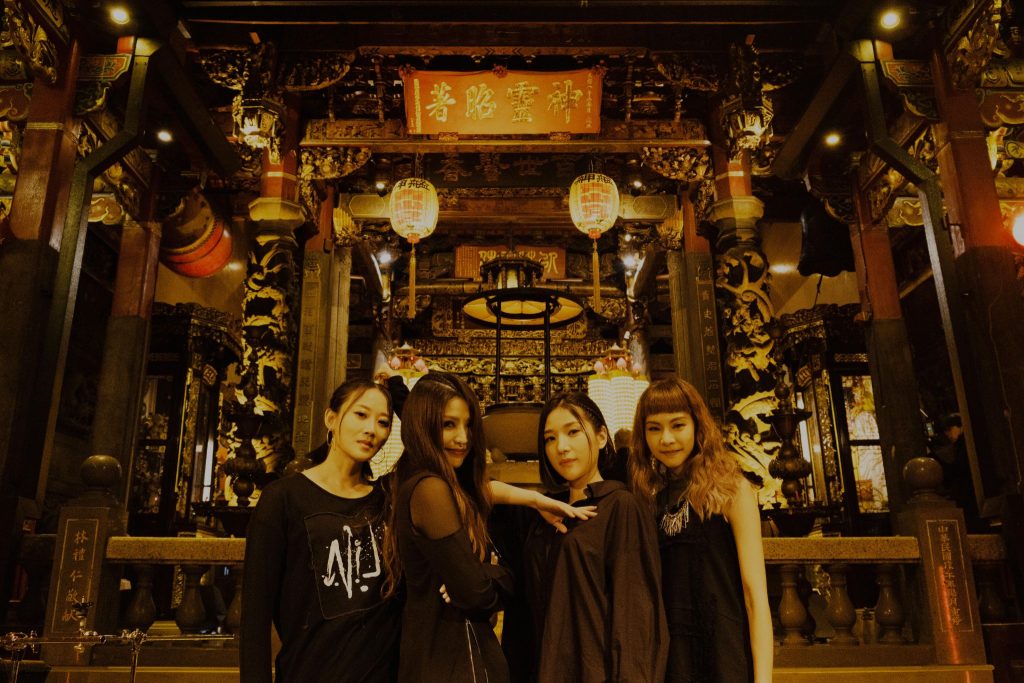 (Photo Credit: Bana Chen)
–J.Chung.
Related Articles