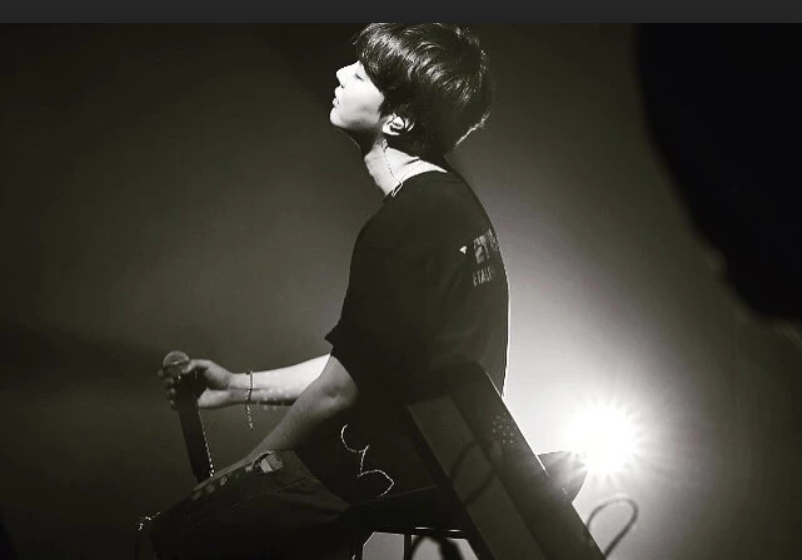 JEONGMIN is a Korean singer-songwriter, well-known for his sensitive and touchy love songs. Previously a member of a K-pop idol group 'BOYFRIEND', he had his debut in 2011 as a lead vocal position. With outstanding performance and singing, he has gained global attention and popularity until the disbandment of the group in 2019. To keep going on with his passion in music, JEONGMIN established an entertainment label 'Araline' with other music producers. Through his second debut as a solo artist he is boosting to step further as a singer-songwriter, publishing solo albums 'Nearby', 'WHY?', 'Winter Dream' in 2019, and 4th single album 'REWIND' in 2020. We want to thank Jeongmin for this interview.
It has already been a year for you to resume K-Ent activities as a singer-songwriter, with a new label. It is indeed a difficult choice to make, can you make some comments about your last year, and what has changed the most from Jeongmin in BOYFRIEND to Jeongmin as a singer-songwriter?
For last year I got chances to look back on myself. Reflecting the reason that I became a singer, that passion and enthusiasm towards music at the very first time – I made up my mind to grow up as a more passionate artist. My daily life itself hasn't changed much; but I put more effort on everything such as composing songs, preparing my stage, etc. as I am all on my own now.
Which part of yourself did you want to express through your latest 4th single album? Are there any songs from your past two solo albums that you have special feelings or memories with?
I wanted to describe the longing out of love. My recent album goes the best with what you feel by the riverside in a sunset. One of my favorite song is my solo debut song, 'Twenty-one, me and you'. Personally, I feel that love is a bucket with smallest memories; I've put such feelings in my music to depict how my feelings were in past days, and how I've grown up.
In these pandemic days, what is it that you usually do alone at home? What is the first thing you want to do after COVID 19?
I think I take some more sleep, as I got less hectic than before. I got more spare time to work on my new songs, too. But above all I hope to perform on stage soon, as soon as COVID19 vanishes. (LOL) I really look forward to seeing my fans.
You have support from so many international fans all over the world. If some of them travel to Korea, which place or activity would you recommend to them the most?
I'd like to recommend 'Hongdae (Hongik University Entrance)' as the hottest spot in Korea. It's called 'a street of youth', you can find artworks out of freedom & unique originality there. At Hongdae you can easily spot free street buskings of musicians and dancers, too bad they are not allowed in COVID19 era.
Your latest title song, 'The Day of Ours' was with refreshing melody and sentimental lyrics. Where do you usually get such sentiment to compose song lyrics?
I usually watch videos, movies and dramas to get ideas for my music. Recalling movie or drama scenes, I always imagine what kind of music would go well with the scenes. These days I fell for 'Itaewon Class', a famous TV drama in Korea. I find myself immersed into its plot and music tracks.
What was your favorite subject in school? You had debuted as an artist at quite an early age, what was your childhood dream before becoming an idol trainee?
I loved studying Korean the most in school days, but I always devoted myself to music. Before debut I dreamt to be a composer, on my way to build a career as a songwriter I attended an audition of my previous entertainment company -which led to my debut as an idol singer.
You have recently started your YouTube mini radio channel-greeting your fans online. As you have long been famous for a well-rounded singer, are you interested in any other field than singing, such as DJ, Show host or actor?
I love when people smile at me or feel happy because of me. Now I publish my own album and sing on my own, but whenever my fans leave good comments on my songs, I instantly get my energy back. I don't mind trying many new channels to meet my fans on stage.
Is there any new genre or style of music that you want to try as a singer-songwriter? Could you also give us a hint for your next album?
As a role model for music, I like the singer and producer Yoo Hee-Yul; his own color and feelings on music I like the most. I also like festival music, what makes everyone stand up, dance and enjoy. So I think next album might be something energetic. (LOL)
Though being such a tough year, what is the final goal you want to achieve in 2020? How do you wish to be remembered in after 10 years?
This year I hope to express my own color enough with solo albums on my own. To go further, I want to remain as a good musician with impressive, heart-touching music.
We would like to say thank you, again for taking this interview and assuming that you have had less chances to communicate with fans for the last few months, would you leave any words or messages to your fans?
I feel really bad that I can hardly get chances to see my fans. I'm all set to run at my best, can't wait to perform at stage. Such heartbreaking times, but cheer up, everyone! See you so soon, I really miss all of you…!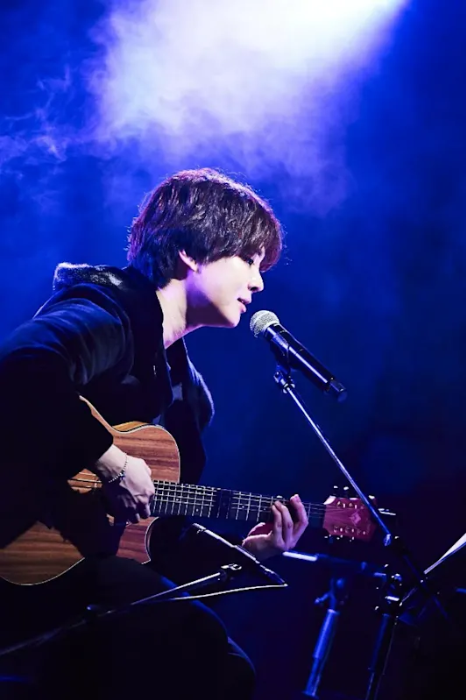 —-Uinn Peng
Related Articles