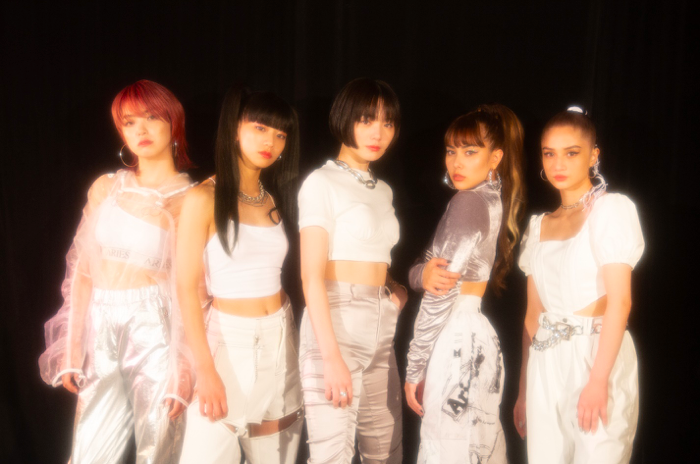 Faky is a Japanese girl group which debuted in 2013, under Avex's Rhythm Zone record label. The group's unique name stands for "Five Ass Kicking Youngsters" and was also made by combining the words "fantastic" and "Tokyo." The group consists of five members, Lil' Fang, Mikako, Akina, Taki and Hina. We had a chance to interview Faky and hope that our readers will enjoy reading and learning more about the members.
We wish Faky a lot of success in their careers and a Happy New Year!
Would you introduce yourselves to our readers please? 
Lil' Fang: I'm Lil' Fang. I was born and raised in Tokyo.
Mikako: I'm Mikako, born and raised in Fukuoka. I like fashion about as much as I like music. Nice to meet you!
Hina: I'm Hina. I'm from Kyoto prefecture, besides FAKY, and I'm doing my best as a model and an actress!
Akina: I'm Akina! I am 21 years old. I'm half Japanese half American, born in California and raised in both Japan and America.
Taki: To all the readers, I'm Taki, a new member from the Japanese girl group faky. I was born in Japan and raised in Paris and in the Philippines. That is the reason why I speak English, French, Tagalog, and Japanese. I am Brazilian, Spanish, Filipino, Japanese. I used to work in the Philippines as an actress/host.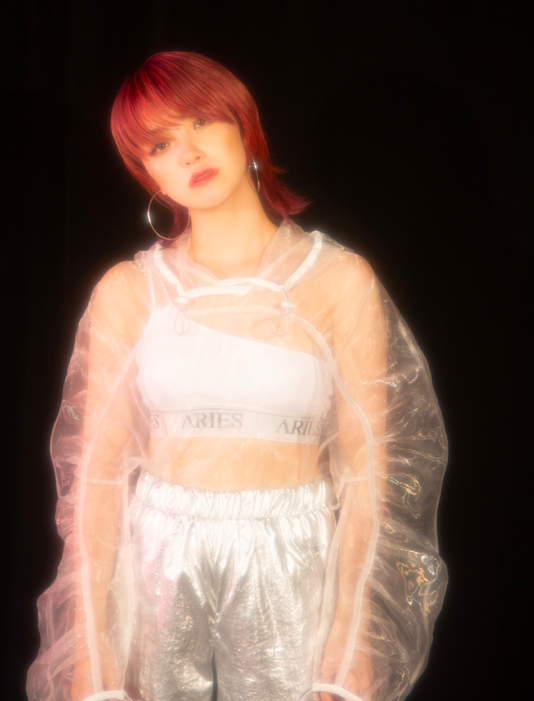 Photo:  Lil' Fang
Tell us about your latest single, "Little More." What do you most like about it? 
Lil' Fang: I like it best when each member's voice stands out.
Mikako: The song is about "conflict with oneself," and the music video expresses it. I love the scene where she is dancing facing herself, as if to challenge herself through the mirror.
Hina: The intro and outro sound. I really love the feeling of time stopping.
Akina: Our single "Little More" has a much deeper meaning that you might initially think. The sound is very up-tempo and pop but the lyrics are very deep, with the message of trying to solve the blurry question of where it is, you're able to go from where you are now.
Taki: Our most recent song, "Little More" is very important to us, because we really wanted this song to reflect our feelings during this situation we were given. The song is very up-tempo but the lyrics are quite heavy. We wanted people to relate to it the same way we did.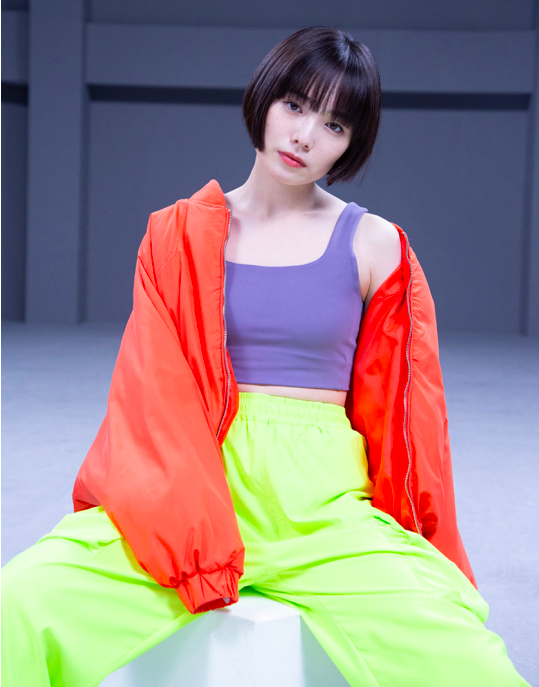 Photo: Mikako
What differentiates Faky from other artists in your opinion? 
Lil' Fang: The thing is that all five of us agree and are not afraid to continue to say what we think, and it's the coolest thing.
Mikako: We value the individuality of each member, and even though we were born in different places, grew up in different environments, like and feel different things, we are united when we stand on stage, and we try different genres of music each time. However, most of all, we love the artist FAKY!
Hina: It's a place that respects each person's ideas very much. It is a place where we can all be united with different ideas because of our individuality.
Akina:  I think Faky is different from other groups in that we don't shy away from expressing our individual personalities. We think that the most authentic way to create music and memories that last with our fans is to be 100% ourselves. We all have completely different backgrounds and cultures so our characters are different from each other making us a breath of fresh air, in my opinion.
Taki: To be honest, Faky is very much like every other group you would know. But the thing that differentiates us is the fact that we go as ourselves. We don't have things to hide since we all have different personalities and different opinions. We project ourselves as we want, not as told or should be.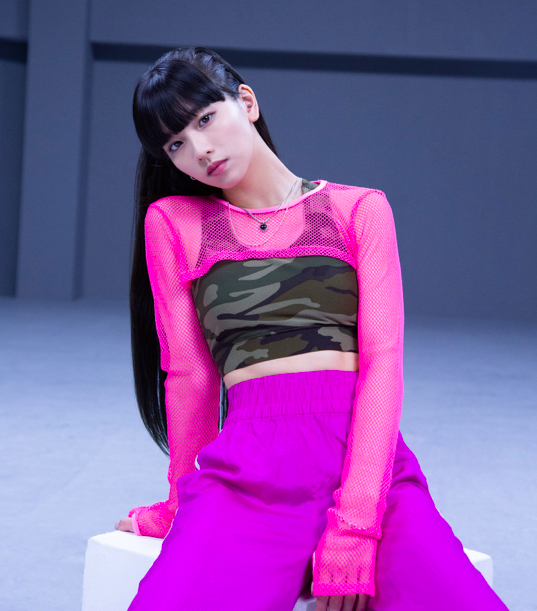 Photo: Hina
What do you like to do in your spare time? Do you have hobbies or interests other than music-related?
Lil' Fang: I love anime and watch them all the time, even on the move. I've been addicted to watching My Hero Academia.
Mikako: I like the time when I can have a leisurely cup of coffee in the morning on the balcony of my house.
Hina: I like to sleep, so I sleep a lot. I also like nature, so I like to go to the beach or riverside by myself.
Akina: I really enjoy home decorating. Every time I am aesthetically inspired by a certain theme, I like to redecorate my house to match that mood.
Taki: In my spare time, I do a lot of different things, recently I started painting again. I love reading and walking, finding new places. I like to take time to breathe. But because its winter I'll be going skiing soon so I'm very excited for it.
How would you each describe your fashion style? Where do you attain your fashion influences from?
Lil' Fang: I believe that insecurities are also a way to change where you want to be. I often reference the cool people I see on the street.
Mikako: I especially like modesty! I always keep an eye out for trends, of course, but the most important thing is to wear what I want to wear at the time, and in my own way.
Hina: I try to use both my insecurities and the things I like about myself to look my best in fashion. I look at fashion a lot on Instagram and an app called Pinterest.
Akina: I can't say that I do have a set fashion style. My outfits really depend on my mood on that certain day but I do make sure that I am comfortable with whatever I choose to wear. I like to keep up with whatever is in fashion but won't wear anything that I don't feel comfortable in, no matter how popular the trend is!
Taki: Unlike other members, I don't really have a style of my own. I have a go to outfit its jeans and any kind of top. But my style is always to pick where I am comfortable – outfits that I feel matches my mood.
Which artist/musician is your role model? 
Lil' Fang: Ms. Kumi Koda. I've admired her since I was little. I was taught that it's okay for women to be strong too.
Mikako: I really admire each one of you and you're all amazing, but I honestly don't have one. I want to live my own life because I was born into it!
Hina: I don't have a role model. I'm always thinking of new appearances, and that I should be a role model for someone else.
Akina: I have many artists that I look up to, however, Jhene Aiko is one of my top inspirations. I love clever lyricists and not only do her melodies and songs touch me, but her lyrics are my main motivation to better my artistry.
Taki: The person that I have always looked up as a kid is Selena Gomez. My generation grew up during the Disney channel time. Selena Gomez was always the kind of person I wanted to be when I grew up.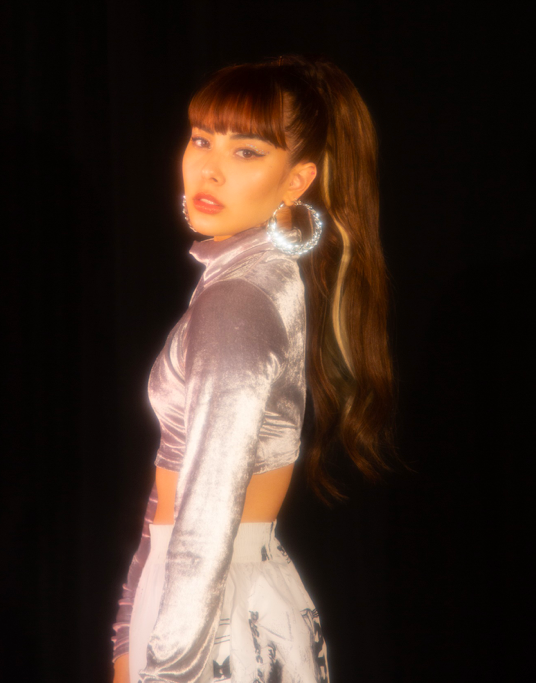 Photo: Akina
What kind of person is your ideal type to date?
Lil' Fang: I like the type of person who can be immersed in one thing.
Mikako: Serious and kind people. Also, someone with the same taste as me.
Hina: Someone with a sense of adventure and humor. Someone who listens well and shares their thoughts as well.
Akina: My ideal type to date is someone who can keep up with my energy. Shy guys are cute but I personally like someone who will hype me up and who I can have fun outgoing adventures with!
Taki: When I go on a date, I like the person to not feel pressured, to be honest and I don't really care what they wear. I'm not the type of girl you bring in a fancy restaurant on the first date. I'm the type of girl who would actually order chicken wings and eat with my hands.
Which artist would you want to do a collaboration with in the future? 
Lil' Fang: There are too many to say, but I would like to collaborate with artists that have a completely different style from FAKY, like band sound.
Mikako: Kumi Koda, who wrote the lyrics for FAKY's song NEW AGE and if I can perform NEW AGE with Kumi Koda, I will be very happy.
Hina: ONE OK ROCK.
Akina: There are so many artists that I dream of collaborating with! As a mixed American/Japanese person I strongly look up to 88rising and the talent they share to the world from artists with Asian backgrounds. I would be honored if I ever got the chance to be a part of that movement.
Taki: My dream artist would of course be Justin Bieber, but the Japanese artist I would really like to have a collaboration with is Miura Daichi. The reason is he's a very good singer and one of the best dancers/performers I have seen.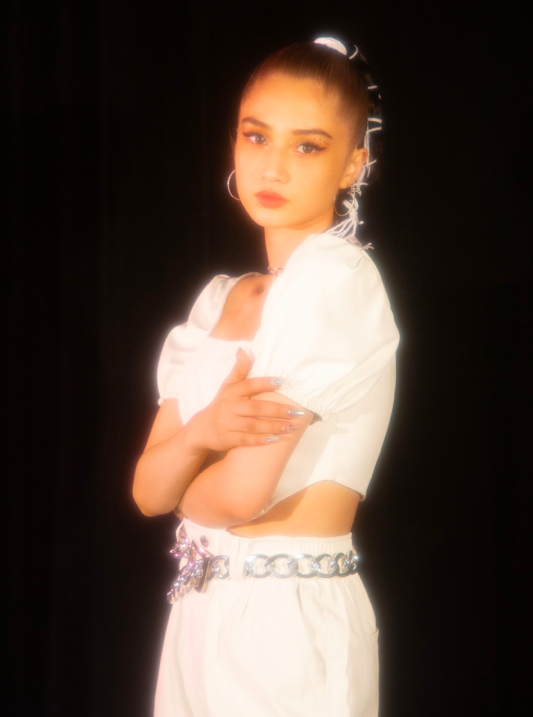 Photo: Taki
Where do you wish to perform the most? Are there any particular venues that you want to perform at in the future? 
Lil' Fang: I would like to perform at the Budokan, a very historic venue in Japan. I would like to do more gigs abroad, like I did last year. I want to meet my fans in person, who are always sending me messages.
Mikako: There are many stages I want to stand on, both in Japan and abroad, in arenas and domes. I want to feel the music directly with you all, and there is no end in sight. But the thing I'm most looking forward to now is the solo live performance I have planned in January, which I will finally be able to perform. I'm looking forward to finally being able to thank you all in person!
Hina: The Budokan. As a Japanese person, this is the stage that I long for.
Akina: I've always said this but it would be a dream come true to perform at Coachella! Faky hasn't performed in America yet so I would be so excited to be able to have a live in where I consider my home country and state! (California)
Taki: I would like us to perform in any kind of arena / dome in any many countries. I would also like to bring Faky to places they haven't been yet performing at music festivals. to be exact Coachella would be such an honor.
OFFICIAL LINKS:
▼「Little More」Music Video
▼Stream/Download "Little More"
https://avex.lnk.to/littlemorePR
▼FAKY Official Homepage
▼FAKY Official YouTube Channel
https://www.youtube.com/c/FAKYjp
▼FAKY Official TikTok
https://vt.tiktok.com/ZSPhusaP/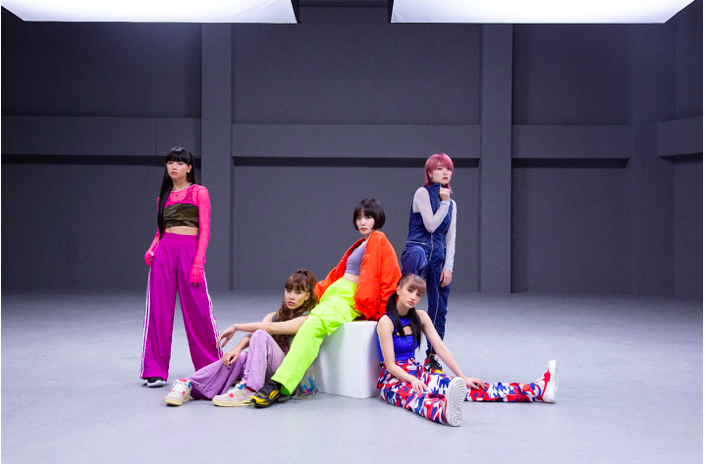 —-J.Chung
Related Articles