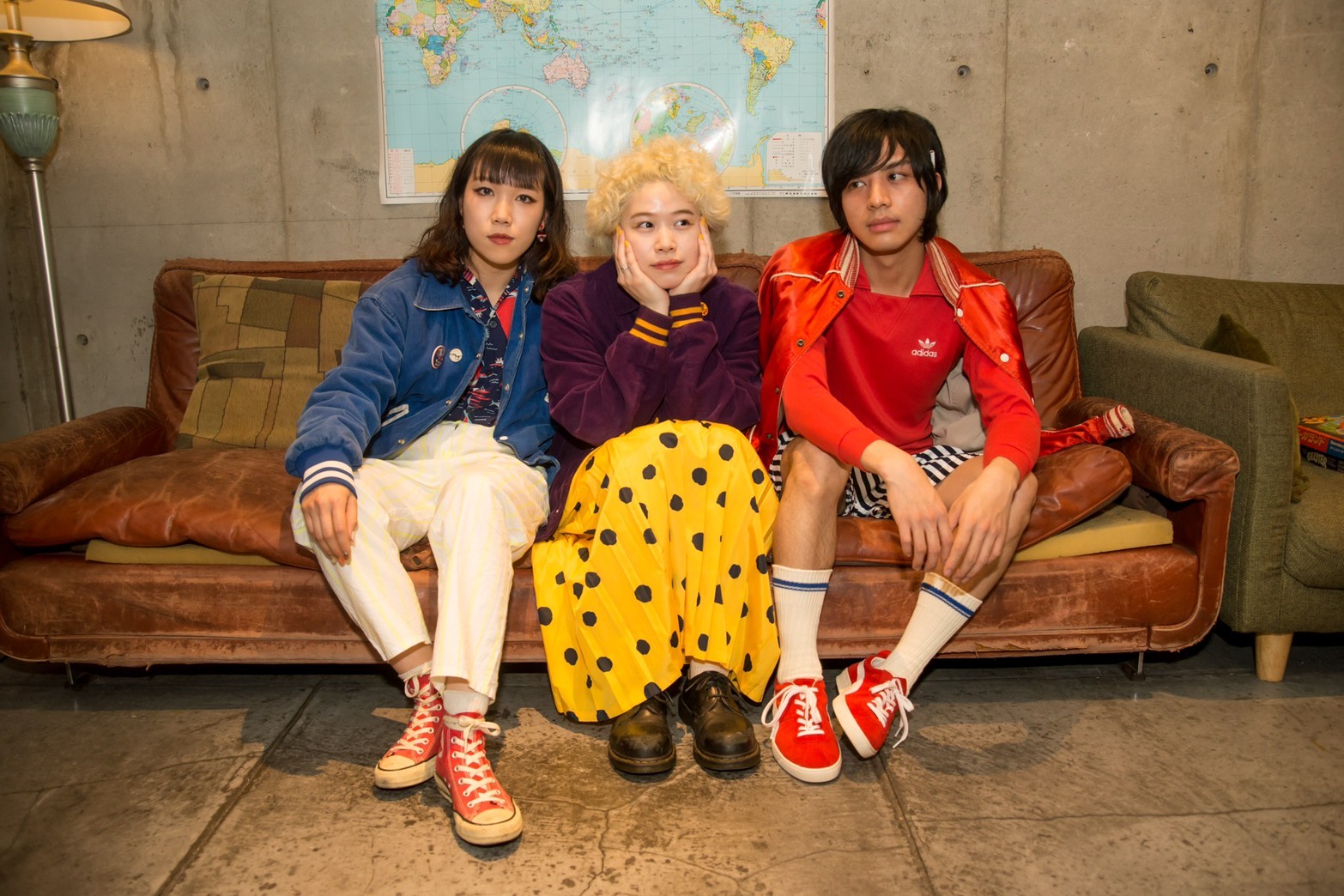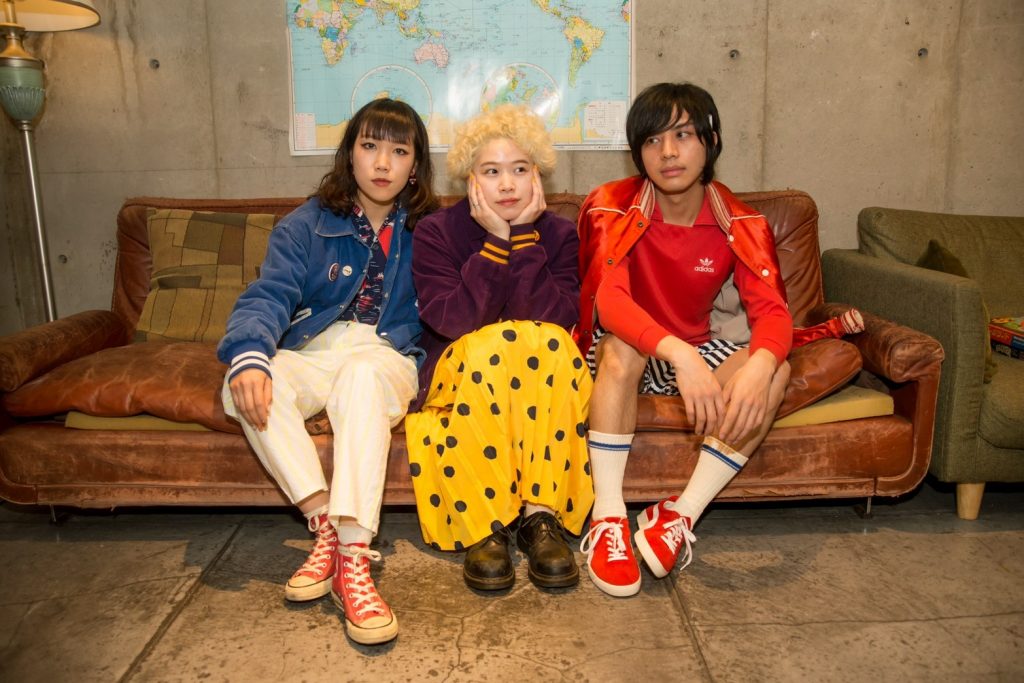 Hazy Sour Cherry is an indie band from Tokyo, Japan. The band members played in various bands in the Tokyo indie scene before joining forces in 2018.
We'd like to thank the three members of Hazy Sour Cherry for this great interview and wish them all the best in their future adventures!
Hello, introduce yourselves to our readers please.
Tsuzumi: Hello, I'm Tsuzumi, a vocalist.
Jun: Hi, I'm a lazy guitarist.
Karin: Hello, I'm Karin, a drummer.
What made you become interested in music and was it something you wanted to pursue since a young age?
Tsuzumi: My parents love music, so music has been in my life since I was child. The first time I played in a band, I was a drummer and teenager.
Jun: The reason I became interested in music is my parent's influence. My dad played in the band, and I played guitar with his band. When I was fifteen, I formed my punk rock band.The sound was like 70's style punk.
Karin: As a listener, I loved music, but never thought I was someone who could play. I started playing the drums five years ago when a friend invited me to play.
How were you inspired to name your band "Hazy Sour Cherry"?
Tsuzumi: Hazy, Sour Ale and Cherry are types of craft beer. We love beer, so I named it.
Jun: It was named by Tsuzumi. I wanted the name "Teenage FBI", but she rejected it, because it was not cute.That was the right decision.
How would you describe your music in one word?
Tsuzumi: What I really enjoy and want you to listen to.
Jun: New Nostalgic Music.
Karin: A record of us, by us, for someone else.
Please select one of your favorite songs to recommend to our readers.
Tsuzumi: Of course, every song. But if I had to choose one song, it's "Hot Summer Night" because summer is coming soon in Japan.
Jun: "I Need Your Heart" from our first album. The first song I wrote for Hazy Sour Cherry. Everything started from it.
Karin: All of it, of course. ♡
What do you think is the best thing about making music and being in a band?
Tsuzumi: To make miracles. And that wasn't just thanks to myself only, but to everyone's effort.
Jun: Make many friends and go to every place. And being honest to myself.
Karin: It can be friends all over the world. And a lot of dreamy things happen.
What would you advise someone who wants to start music or join a band?
Tsuzumi: Let's get started!
Jun: Need no advice. Take action.
Karin: Whether you like music or not, whether you've done it before or not, if you're at all interested in it, you should start now. I am sure there is something that only you can do. Because that's how it was for me.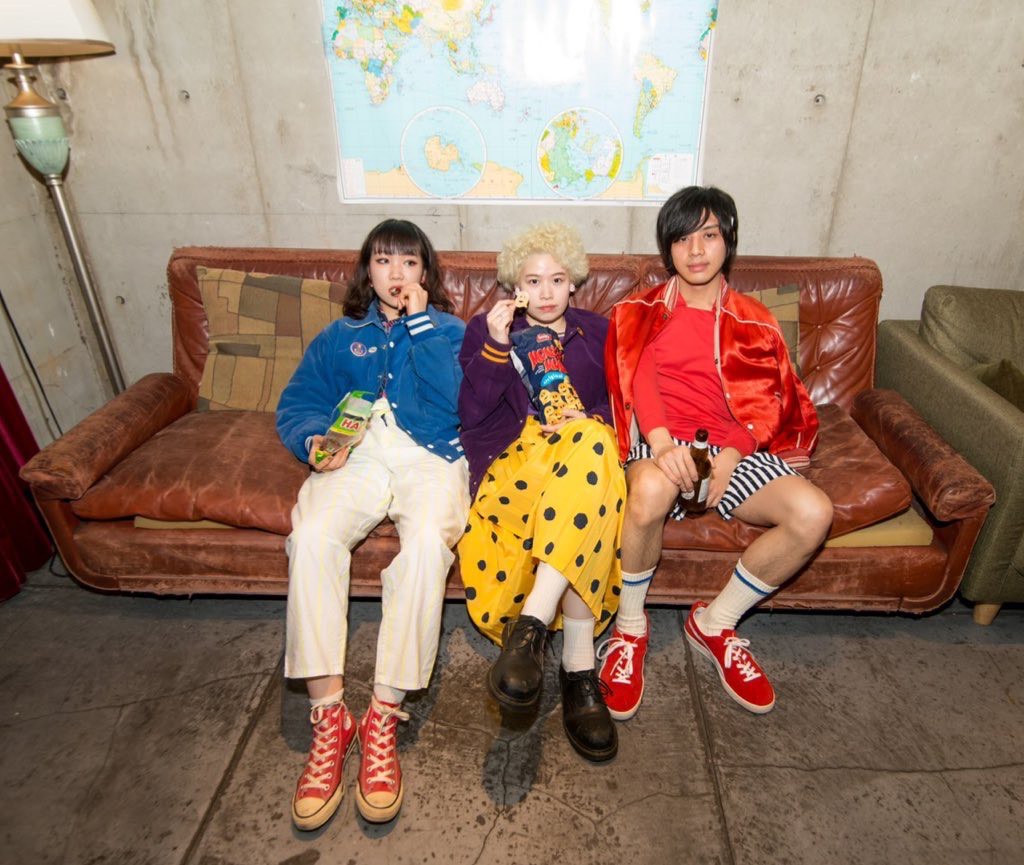 What do you do during your free time? What are your hobbies outside of music?
Tsuzumi: Drink with my friends. When I'm alone, I like watching Netflix.
Jun: Alcohol and cycling.
Karin: I like watching horror movies and learning 3DCG and languages.
Which venue or country would you like to perform the most in the future?
Tsuzumi: I wanna play not only in Japan but also in places where there are people who like Hazy Sour Cherry.
Jun: I want to tour all over the world. Last year we planned a US and UK tour. But it was canceled because of COVID-19. I wanna meet everyone who likes our music in the world.
Karin: UK, Indonesia, Korea, China… I want to join and play with the Damnably family living overseas.
Are there any musicians or artists that you would most like to meet?
Tsuzumi: The Clash – I really wanted to see their show.
Jun: The Young Fresh Fellows, BMX bandits, Go-Kart Mozart, Squeeze, Shy Boys, Khruangbin… etc.
Karin: Viv Prince. I love The Pretty Things. I was so sad when Phil May passed away. Viv is my favorite drummer. I hear he's growing an orange field now.
Please share with our readers your future goals and plans…
Tsuzumi: I wanna tour everywhere, as long as there are people who want us!! Wait a minute!
Jun: We'll release a new album soon. I think it's our best album ever. I'd like to tour around the world with it.
Karin: By the time our second album is ready, we will be able to perform live all over the world. I will take care of my health and work hard on my performance.
-J.Chung.
Related Articles