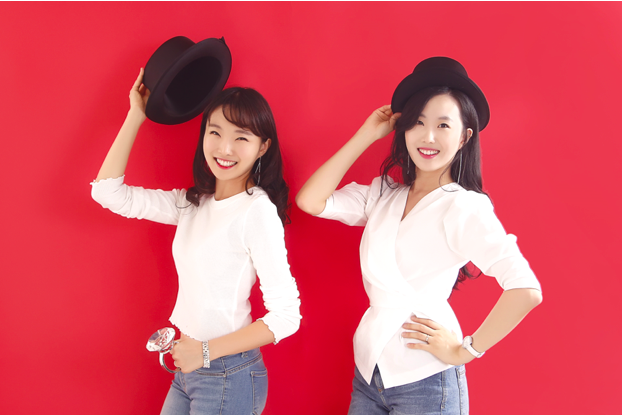 We interviewed the amazing Choi Sisters who are Youtubers who cover contents regarding Korean culture. We would like to send out a a massive thanks to the ladies for this great interview and hope our readers will enjoy reading!
*Introduce yourselves to our readers please.
"Hi, Hi, Hi! Hello, everybody! This is JINAH CHOI, Minah CHOI from CHOI SISTERS, 'The Korean Girls' Talk Show'". This is what we always say in the beginning of our videos with the brightest energy we can make. We are Korean girls, hoping to become Korea's representative entertainer via our Youtube channel, CHOI SISTERS, where we share about every different aspect of Korea. Thus, those who are interested in Korean culture, language, K-pop, and Korean food must check out our videos as we love to share about the beauty of Korea in the most entertaining way. We know that there are a lot of learning materials people can read about and of course, there are many private tutors you can do to learn about Korea. However, we believe that nothing can beat learning by having fun; Korea is much more attractive than mathematics and science. Thus, we want to make our channel FUN to watch so the viewers can learn about Korean language and culture easily by finding it interesting.
As we also used to live in the States, we know how it is like to feel foreign. Thus, we know how to help anyone who is interested in Korea to approach Korea easily with us. Also, we hope people can consider us to be their best Korean friend so they can think of us whenever they think of Korea. To reach that goal, we will definitely work harder to make precious memories with everyone who loves Korea by filming more informative and fun videos.
*How are you so fluent in English?
To start off, thanks a lot for the compliment; but we still feel that we need to be more fluent so we can deliver our message in English clear enough to the world. When we were young, we had an opportunity to study abroad in the States. When Jinah was in her 6th grade and Minah in her 5th grade, our family moved to California, the Unites States. We both only knew about English alphabets, and thus, it was difficult to communicate with our new friends, who also did not know about Korea then as they asked us which part of Korea we are from, the North or South.
-Environment: As we were the only Korean students in our school, English was the only way to communicate with others, and therefore learning English was our number one mission. Even though we obviously had hard time as we could not even pronounce 'a cheese burger' in the proper intonation for our lunch, it definitely helped us learn English as fast as we can.
-Effort: Also, we tried very hard to get along with new friends by trying to approach them first. Although we were young, we quickly accepted that the culture is different in every country. Koreans love sharing food, and that is why we share our soups such as Kimchi jjige and Doenjang jjige with people on the same table with us. Thus, we first thought the pizza sauce can be also shared too, which we quickly realized that it was totally wrong as our friends firmly asked us not to double dip with an awed face. Through these similar experiences, we learned how to understand and accept new culture. That is why we did not have to feel foreign anymore. On the other hand, we also talked about Korean culture so they can understand us better. By doing so, we were able to make a lot of new friends and by talking with them more often in real life, our English got better.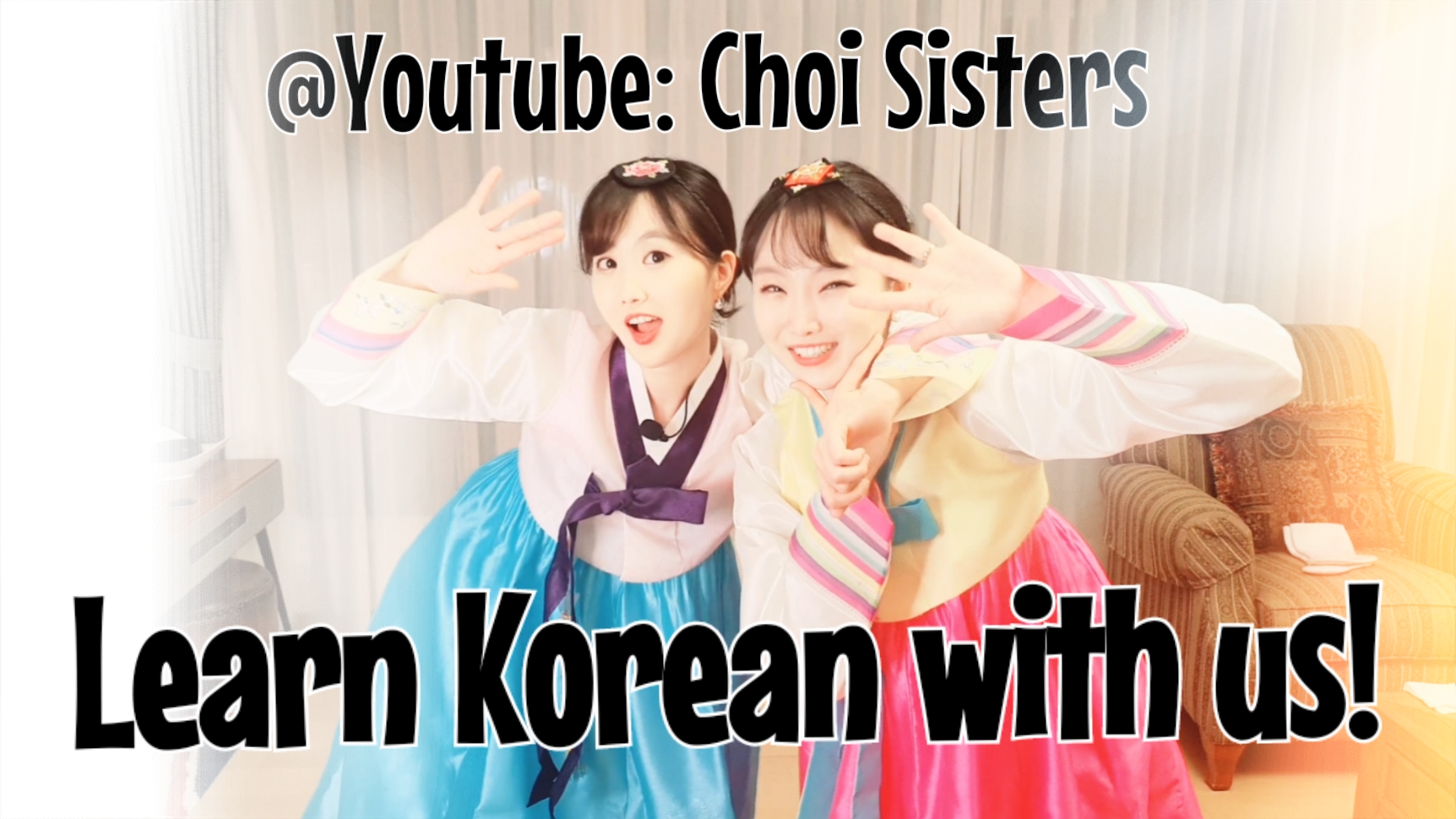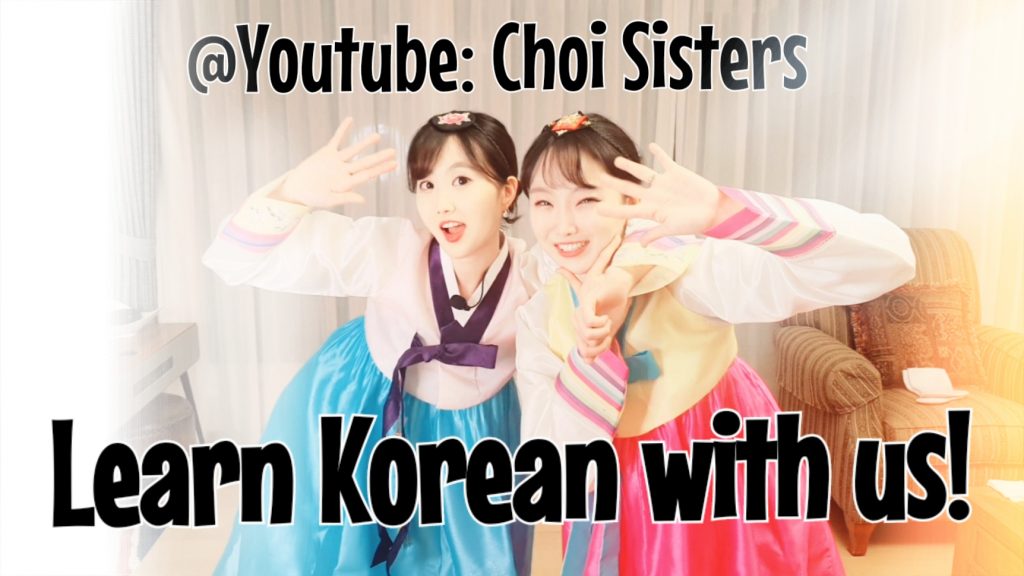 *Tell us about your YouTube channel. When and how did you get started? Who does the editing?
-About the channel: CHOI SISTERS, the Korean girl's talk show deals with everything about Korea. We teach Korean language in high vibe so that you won't find it boring, and we show how it is like to live in Korea through our v-logs. We also cook with 'Choi Mommy' who always helps us make delicious Korean foods with the simplest recipes! Also, we sometimes film videos about K-pop as we are big fans of them and want to share their songs and recent updates with our subscribers about Korean singers.
-How we started & about editing: As Koreans who had some difficulties learning a whole new language and culture and who know how it feels like to be a foreigner based on our experiences in the States, we wanted to become a Korean friend who can help anyone who is interested in Korea. As we heard many people complaining about how Korean language is so difficult to learn, we made a mission for ourselves to change that stereotype. We were sure that we can make every single aspect of Korea to be as entertaining and attractive as possible. So, we begin to take a film together to record ourselves casually talking and teaching about Korea in the most fun and funny way. We didn't want our videos to be boring like tedious Korean learning textbooks. As we found ourselves enjoying the filming and loving our channel so much, we started to focus on developing our channel in earnest. Now that it has been about six months since we started; not only do we enjoy filming and editing together, but also feel proud of spreading the beauty of Korea. We are not going to stop this as long as there is one person who loves Korea.
*Tell us about your favorite YouTube video you've done so far.
It is actually very difficult to choose only one video from our channel as we have different precious memories in each of them. But, if we have to choose one only, it would be the video about 'HANKBOK(한복)', the Korean traditional clothing. As Black Pink members wore Hanbok in their 'How you like that' music video, there were a lot of people wondering about how Hankbok looks like. However, as Hanbok was not too famous before the release of the music video, some people thought Black Pink wore Kimono, the traditional Japanese clothes. As we always tried our best to teach our friends about Korean language and culture since the day we went to school in America, we also wanted to let the world know more about Hanbok in the easiest way. So, we decided to wear Hanbok ourselves and filmed a video about it. Although there are some people who have seen Hanbok once, there are not many who know how to wear Hanbok and what Hanbok used to mean in old days in Korea. To explain all that, we showed how many pieces there are for the full, formal Hanbok dress, and made an entertaining conversation about Korean history as well. After the video was uploaded, we felt very proud as, through the comments, we could see that people who first clicked our video in the beginning just because of their interest in Black Pink, later got to know about Hanbok very well after watching our video. Even though there are more favorite videos on our channel, since we know that you will check out them soon, we will not mention them in detail (laughing out loud). Some of our videos we recommend are the followings: 'Korean girls' reaction video to BTS M/V', 'Bulgogi recipe video with CHOI mommy', 'Want a Korean Name? We will make one for you', 'Gomsemari: three bear song in Korean & English.'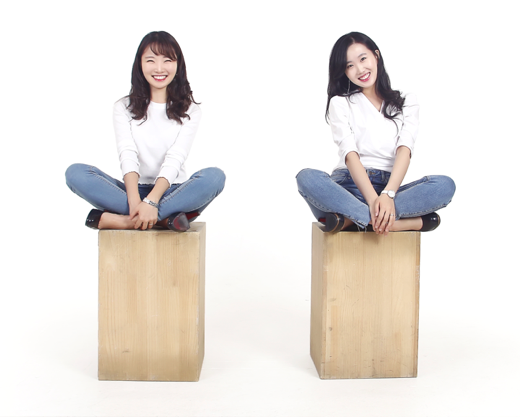 *What kind of contents do you want to cover in the future?
We would love to keep going with our content which is about spreading and sharing the beauty of Korea mainly in the following categories: Korean language, culture, food, K-pop, Children songs, Daily v-logs.
Korean language: We don't want people to find Korean boring at all. We will do role plays to make the viewers easily learn what to say in different situations. Also, we will film about words that sound similar but mean totally opposite. We are thinking of filming about Korean slangs you must know to speak Korean like a native as well.
Culture: 'How to eat in front of elderly (Korean table manner)', 'how to act in front of your Korean girl/boyfriend's parents', 'how to do 애교 /aegyo/ (acting cute in Korea) in Korea' are all the topics that we are going to film soon. Anything our subscribers want to know will be mostly uploaded.
Food: No one can stop eating Korean food if s/he ever had a chance to taste it. In other words, Korean food is becoming popular than ever in all different countries. CHOI SISTESRS' mom, a.k.a CHOI MOMMY, is known for one of the best home chefs. As CHOI MOMMY helps us cook Korean food with the easiest recipes, anyone who wants to see CHOI SISTERS' FOOD SHOW, please check out our upcoming videos .
K-pop: Korean girls' or CHOI SISTERS' reaction to music videos of all different KPOP singers' new albums will be uploaded in this category. Not only that, as Hanryu, the Korean wave, is growing bigger due to K-pop, we will introduce some must-know Korean songs in order to communicate with Koreans like a native.
Children songs: Even though it is a category for children song, it is not only for children, but also for all the adults who want to learn Korean easily through a cute Korean kids' song. In fact, according to our analysis, those who subscribed our channel after watching our children song videos are mostly adults who are eager to learn Korean. We believe in the power of Korean children song in terms of teaching Korean, so we will keep on filming a video about children songs, such as 'the baby shark' (doo doo doo doo).
Daily vlogs: Looking into how Koreans live is the best way to learn about Korea. So, for everyone who is interested in Korean language & culture and anyone who wants to visit Korea can watch our v-logs, as not only do we film about famous cities in Korea, such as Myeong-dong and Gangnam, but we also introduce popular restaurants and how it is like to spend our daily time in Seoul.
We will be keep filming videos with our current contents, and as our channel grows bigger, we are planning to do collaboration with other Youtubers who have a similar purpose and interest with us.
*You two seem to get on extremely well. Do you ever get into an argument? If so, how do you normally make up?
Some people cannot believe that we are sisters as we get on so well like best friends. Thus, one of the frequently asked questions we get is 'do we ever get into an argument'. We can confidently answer to this: of course, we sometimes do, but it never lasts more than five minutes. As we have lived our whole lives like best friends, we know about each other so much. Therefore, we know that we don't have any intention to harm each other's feelings. So, we are so used to communicating a lot even when we have an opposite opinion about a certain topic, and that is why we can understand each other's thoughts more deeply. Sometimes, even during an argument, if one of us says, "do you want to eat tteokbokki?", the other says "of course, let's go for it", and we become the best friends forever again. Just like this, we totally admit that we are unusual sisters who have a high trust in each other; and we are very proud of it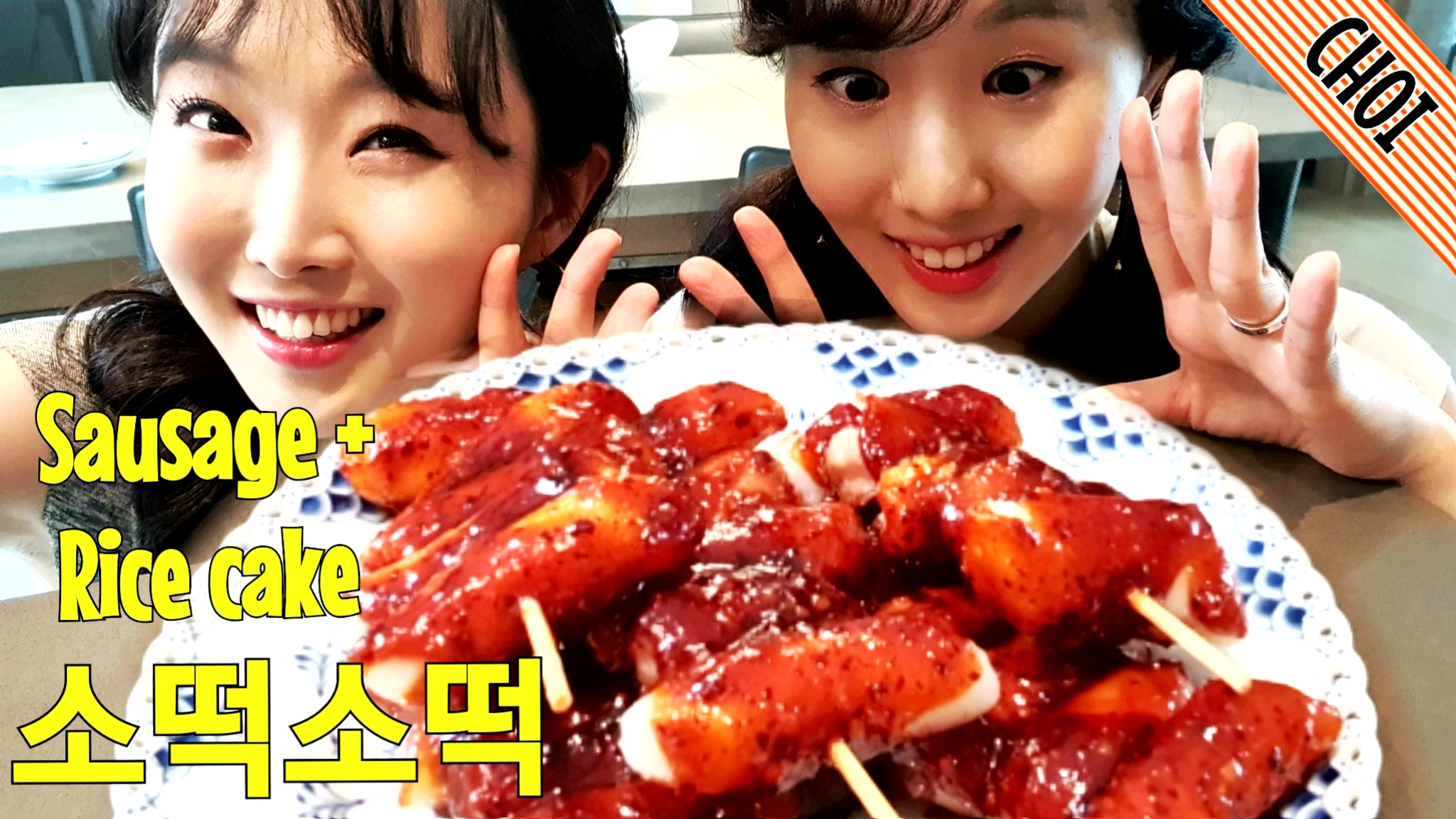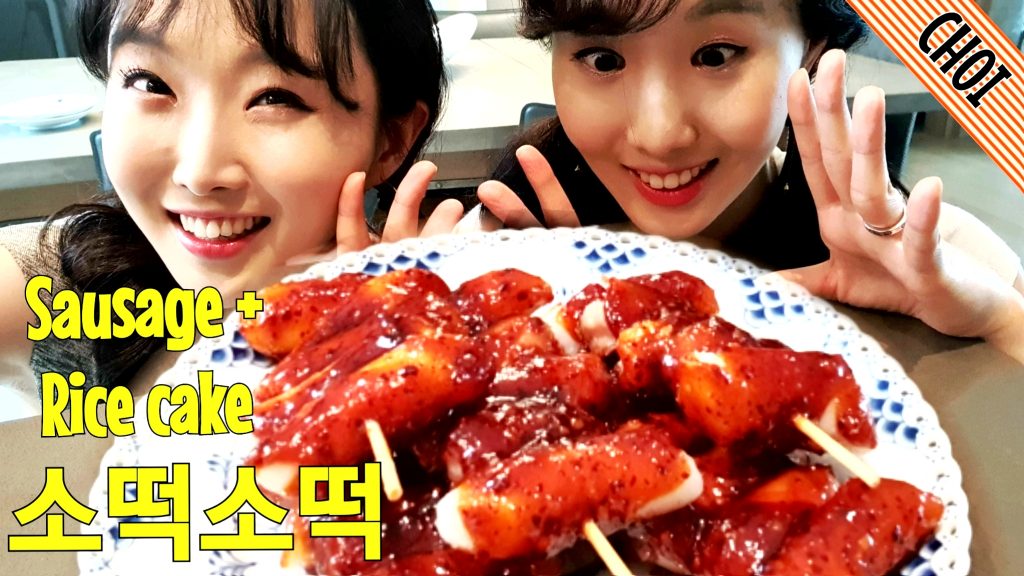 *How has the year 2020 been like for you? What are your goals for the future?
About 2020: For us, year 2020 was all about our You tube contents. Seriously, it was all about thinking of the contents and filming/editing the videos. Since we started our channel in the beginning of the year, we were so eager about every single video we filmed about. And, we will definitely do our best to develop our channel in the rest of this year as well, so more people can get to know about us to see the warmth of Korea.
Goal for the future: Our goal is to become the world's Korean friend. The goal is actually related to when we studied abroad in the states. After three years of studying abroad, we each became the school president of our school which consisted of 1,800 students. As not many Asians were in our school, a few publishing companies contacted us and wanted to interview us; they asked us how we could learn English and gain support from our foreign friends in such a short period of time. There, we said that it is all because of our friends who were there to cheer for and teach us the language and culture. We did not know how to pronounce McDonald's in the proper pronunciation as we thought the accent is on 'Mc'. Our friends repeatedly asked us what we were trying to say. Gratefully, they were kind and patient enough to teach us that the accent is on 'Do'. As you see, we could accomplish everything because we were lucky to have good friends. After moving back to Korea, we realized that we can also become someone's good friends who can help them see the attractive aspects of Korea much easily by helping them adapt to Korea faster. This goal might seem very simple, but we are sure that it isn't an easy one; thus, we will make more efforts to be the world's number one Korean friends and sisters.
–J.Chung.
2 responses to "KCrush Interview with Choi Sisters"
Related Articles