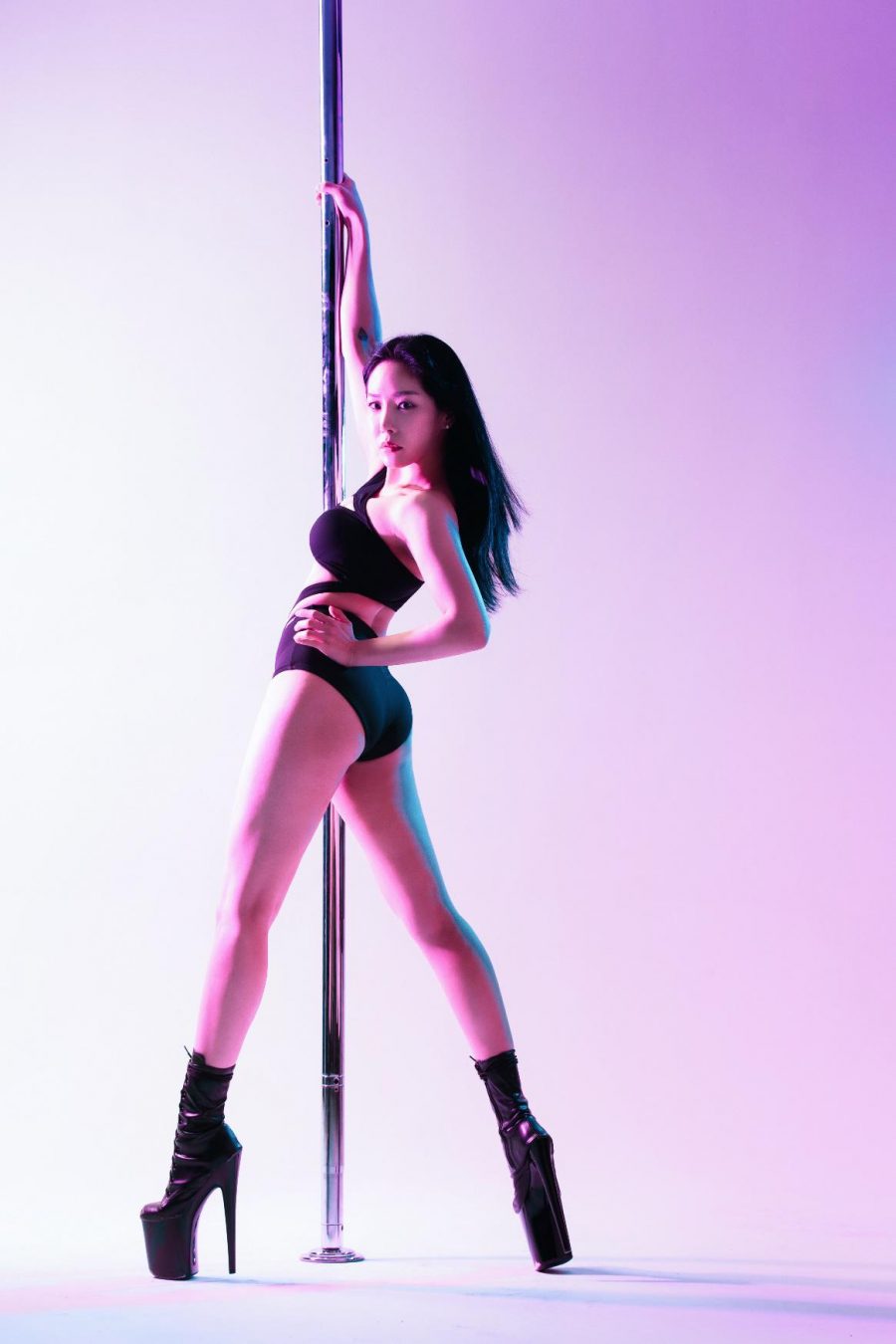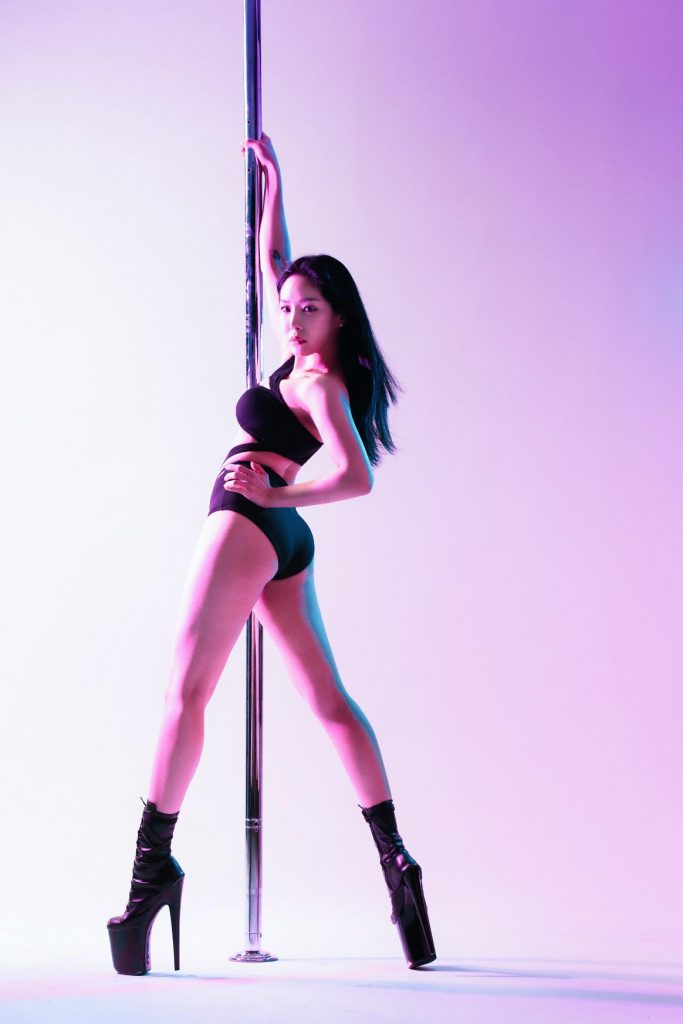 Song Ryunjin is a pole sports athlete in Korea. We'd like to thank her for her precious time and wish her a lot of success in her future endeavors.
Could you introduce yourself to our readers?
Hello. I am Ryunjin from Korea. I am a pole sports athlete.
How did you start pole dancing?
I gained some weight and I was unhappy. I was looking for a fun activity for my weight loss. Then, I found pole dancing.
Tell us about pole dance – how does it benefit the body and health overall?
First of all, pole dancing BURNS lots of calories. It helps you to burn fat really fast, gain muscles fast, and you can get strong core balance as you do all those crazy tricks!
Second of all, a lot of girls find themselves by doing pole dancing. Some of the girls have depression problems, some of them have a loss of confidence. These girls always tell me pole dance CURED them. They actually used the word 'cure'. It helps that much. It gives you a sense of accomplishment, self-confidence, and courage.
Last of all, it is so much fun! You can't even describe it. May be you should try to see how fun it is..?
How many hours per day do you train for?
It depends on the competition schedule. I don't usually train over an hour with pole tricks. But I do a lot of pre-exercises to avoid injury. I stretch like three hours a day.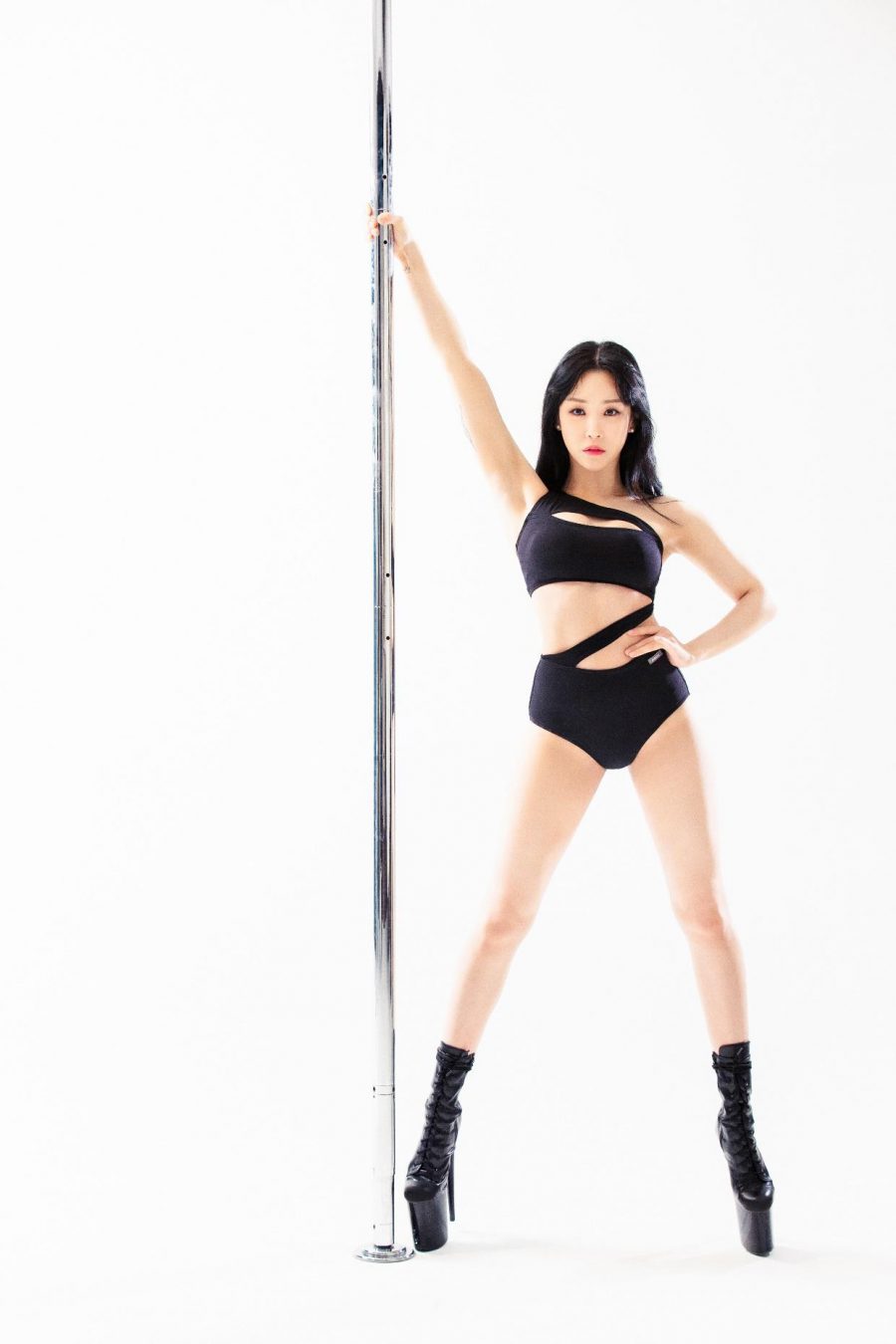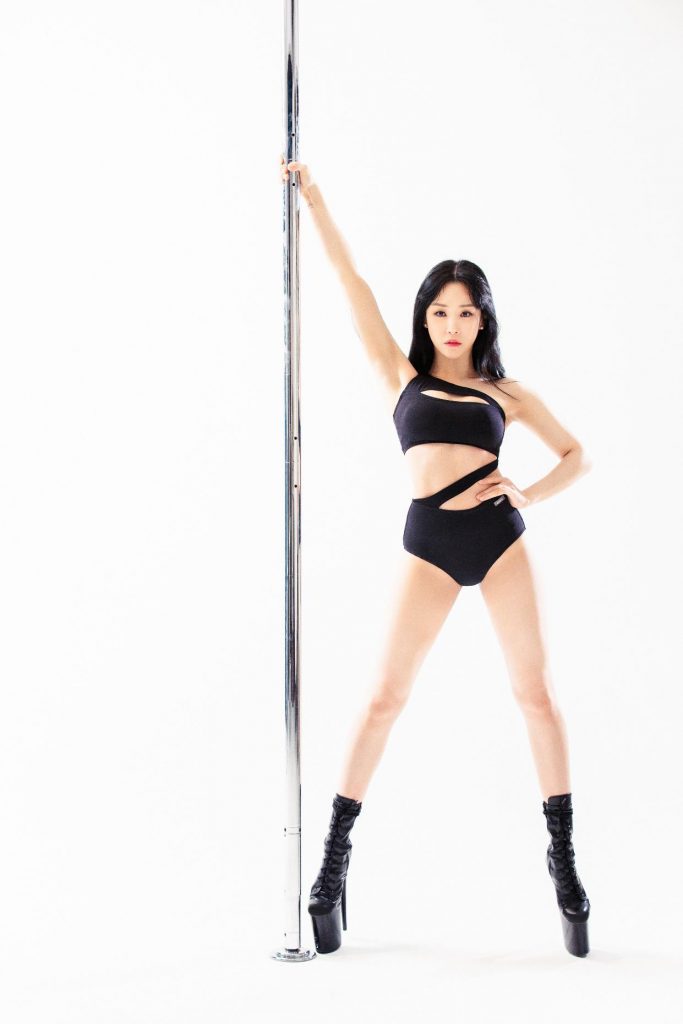 Could you give any advice to pole dance beginners?
Most of pole dancers are very eager to do new and hard tricks. And they get serious injuries from it. So,
Do not be hasty and impatient with yourself. YOU WILL get there some day, somehow. Just enjoy.
What is your favorite food/beverage?
I like tteok-bbokki A LOT! I have a cup of coffee everyday. Sometimes I drink Coke to get a sugar rush, haha.
What kind of music do you enjoy listening to?
I listen to any music I can dance to! I like dreamy music thou.
What do you like to do in your free time?
I nap or watch movies. I don't hang out at night. So, I do everything in my day time.
What are your future goals and plans?
I'd love to be a first Korean winner of Pole Art World Championship. It's a big competition, athletes come to compete from over 20 countries. I will train as hard as I can, and take care of myself to become a winner of a first prize of Pole Art World Championship.
—J. Chung.
Related Articles