Mabanua is a multi-talented producer, singer and musician who has made his mark in the Japanese music industry and beyond. As a multi-instrumentalist, he has collaborated with the biggest artists in the J-pop music scene, as well as the Japanese underground during the last decade or so. He's also well-known and acclaimed for creating music for various films, TV, and anime. His production catalogue boasts of over 100 songs, and has played at some of the main music festivals in Japan.
You can find more about his past works here: http://mabanua.com/works/playlist/
Mabanua is also the drummer of the Japanese band Ovall, which is a spiritual jazz/hip-hop band based in Tokyo. We were very lucky to get connected to origami PRODUCTIONS to make this interview happen, and we'd like to express a massive thanks to Mabanua and his team since we are fully aware how busy they all are.
We want to stress the fact that Mabanua is the first Japanese artist that we've interviewed at KCrush America, and we certainly hope he won't be the last. We wholeheartedly wish that all our readers will enjoy reading the interview, as we delve deeper into Mabanua as an artist to find out why he is such an inspiration to so many artists today.
1.  *Thank you very much for taking the time out for a KCrush interview. Could you briefly introduce yourself to our readers please?
My name is Mabanua. I am a musician and producer. I am mainly a drummer but I play the guitar, keyboards and also sing. I release solo albums and produce for other artists, and I also make music for movies and Japanese animations. And I'm a member of Ovall, a band based in Tokyo.
2. *When and how did you realize you wanted to create music?
When I was a kid, I used to play the piano a little, but I started to playing the guitar seriously when I was 14 years old. Then, I decided to become a musician when I was 18.
3. *What is your favorite genre of music to listen to during your free time?
I love all genre of music. I particularly enjoy listening to black music.
4. *Who is your role model?
Drummer Steve Jordan and Songwriter Hans Florian Zimmer. They are both great producers too.
5. *If you had to choose one American artist to collaborate work with, who would it be?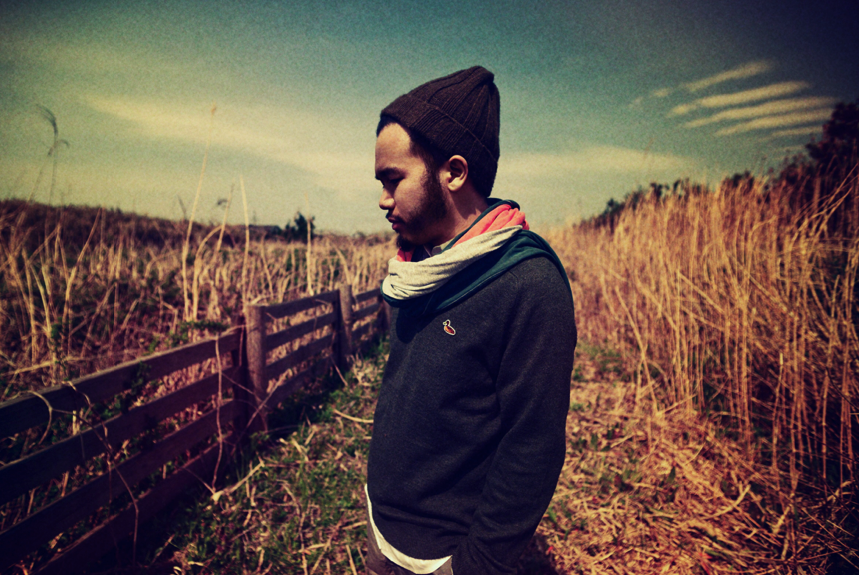 6. *Do you watch a lot of Anime? Do you have a favorite Anime you would recommend?
Yes, I like to watch Anime. I recommend The Tale of Princess, which was directed by Isao Takahata, and "Megalo Box – which the music is composed by Me!
7. *Did you watch Megalo Box before writing the soundtrack? What inspired you to come up with the beats for the Anime?
I had to make the music before I could actually watch the Anime, so I read the scenario many times and got to see the still images. And I often referred to movies like Blade runner and Drive which gave me inspiration this time.
8. What do you like to do when you have free time? Tell us about your hobbies, interests and so on…
I like to go on walks and watch movies. I enjoy the storylines of movies, and I can enjoy the music and images at the same time. I like to go on walks, since I need to get some exercise for a change.
9. Which artists do you enjoy listening to and what would be your favorite song from your playlist?
I like Unknown Mortal Orchestra and Nick Hakim. For song, A Real Hero by College & Electric Youth – the song was in the film Drive, directed by Nicolas Winding.
10. What is your favorite food, beverage or dessert?
I like meat. Nothing but meat!
11. Have you enjoyed any books, musicals or films that you've seen recently which you'd like to recommend?
The movie Black Mirror on Netflix.
12. Which country would you like to visit outside of Japan?
I want to visit UK again. I have been there for home stay before.
13. Do you have any inspirational words for musicians, who want to produce their own music?
Ask yourself why you want to become a musician. If you can't find the reason why, then that's correct! Because, if you become addicted to making music, you have no time to find the reason why. That is the evidence that you have the right passion for music.
14. Let us know what your goals and wishes are for the future. And will you please add something nice to your fans?
My goal is to keep on making music until I die. I can accept death if I die during a gig, ha ha.
Please listen to my latest album Blurred – I am happy if my music can help someone. That is why I try to make music and I hope you enjoy listening too. Thanks.
— J.Chung.
1 response to "KCRUSH America Interview with Mabanua"
Related Articles