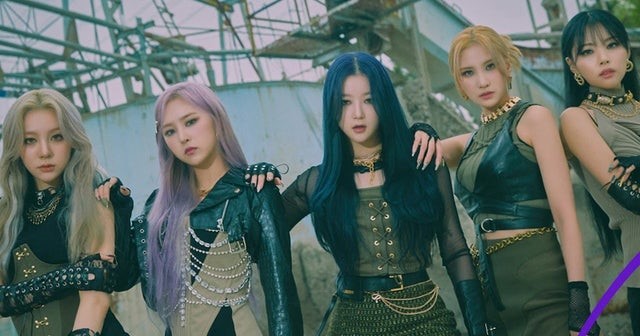 Updated: February 15, 2023

Note: This is a dynamic list and will be updated if more disbandments are announced.
CW/TW: Article mentions suicide.
Sporting one the strongest debut classes in recent years, it's no secret that 2022 has been one of the best years debut-wise for many K-Pop groups. Unfortunately, 2022 marked the disbandment of 34 groups as of October. Here are the groups we said goodbye to this year.

4Seazn
Under Litchi MCN, 4Seazn was a project girl group composed of cheerleaders Sohyun, Baek Seol, Soojin, and Hana. The members were unveiled April 2022. They started busking in June. During some of the busking events, Baek Seol was not present and was replaced by Yeonkyung. Baek Seol returned, and Yeonkyung's status with the group was unknown.
Each of the members represented a different season. Sohyun was fall, Baek Seol winter, Soojin represented summer, and Hana was spring.
The group was inactive on social media despite having social media accounts. On October 9, Litchi MCN stated the group disbanded due to "internal circumstances." 4Seazn never officially debuted.

AmyX
AmyX was an eight-member girl group under H Entertainment and MixPlan Entertainment that was supposed to debut in 2022. SNS accounts were opened for the group and each of the members – Ulin, Heejin, Haruna, Rina, Sohee, Geuna, Wang Qin, and Rui – were introduced between August 24-August 31.
However, in September, many of the posts on AmyX's social media accounts except for the posts featuring Sohee, Wang Qin, Rina, Rui, and Geuna, hinting that Ulin, Heejin, and Haruna left the group. Then, at the end of September, everything relating to AmyX was deleted. It was later revealed that Ulin, Wang Qin, and Geuna signed exclusive contracts with Shinwha Entertainment with Sohee also signing an exclusive contract with them in October.
Wang Qin and Geuna have been added to the pre-debut lineup for Shinwha Entertainment's upcoming girl group, NEXTU. If NEXTU debuts with the lineup consisting of Riel, Jane, Shine, Geuna, and Wang Qin, it will be the first K-Pop girl group to feature Kyrgyzstani members (Shine and Jane).
Ulin, who revealed she left AmyX in September 2022, was also a member of AngelRus, another group that disbanded this year.
With the SNS deletions and member departures, AmyX officially disbanded September 2022.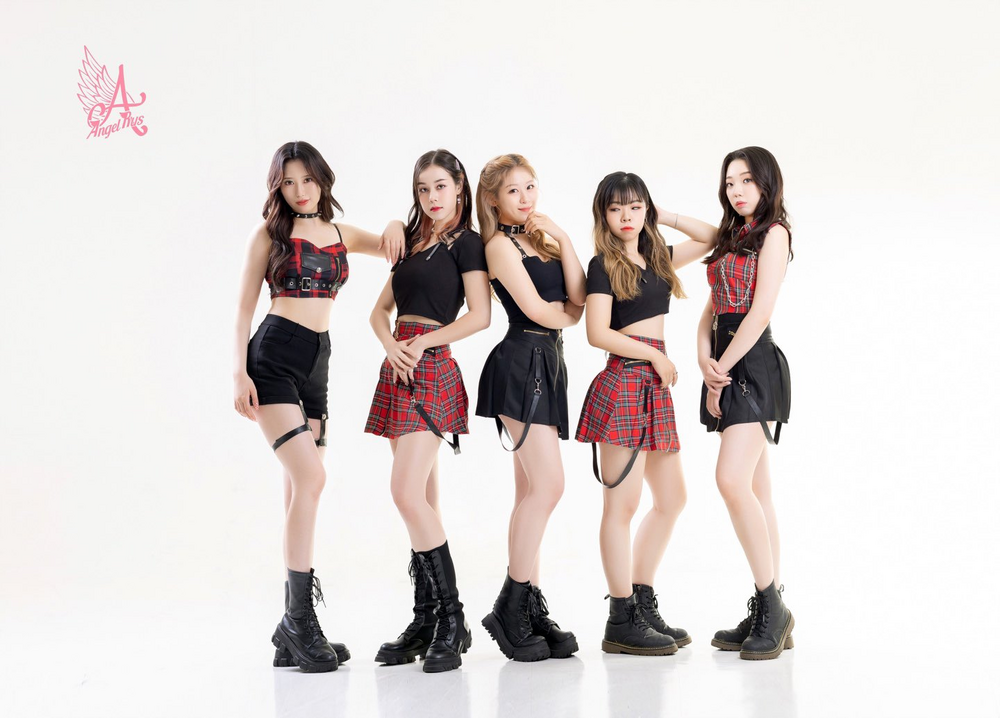 AngelRus
AngelRus, a global group based in South Korea, was set to officially debut in March 2023, but their debut was pushed up to November 2022. Unfortunately, several lineup changes and an investigation into LPA Entertainment's CEO for having compromising photos of female trainees on his phone and computer ended AngelRus' shot at debut.
The group was announced in February 2022. In March, LPA Entertainment announced the group would have seven members: Three Korean members, one member from Hong Kong, one Taiwanese member, and a Japanese and an additional Korean member added at a later date. Five of the members, Ellie, Ulin, Ayo, Ina, and Maye, were unveiled at DUSTIN's untact concert.
In April, Japanese-American member Christina and Japanese member Kira were added to the lineup, making the group seven members. However, Ulin left the group in May, dropping the team to six members. A few weeks later, LPA Entertainment added Emma, who would have been the first Moroccan music artist to debut in Korea. In June, Ellie left the group.
In August, police raided LPA Entertainment's offices and invested the CEO's phone and computers where compromising photos of female trainees were found. In the messages confiscated by the police, the CEO convinced a Taiwanese trainee to send him photos featuring her in her underwear every Tuesday. The CEO claimed the compromising photos were taken with the trainee's consent so AngelRus could debut faster.
Following the investigation, LPA Entertainment rebranded as Namoo Entertainment. AngelRus are no longer listed as under the agency, and only former members Kira and Ayo are still signed with the company.

APRIL
APRIL officially debuted August 24, 2015. The DSP Media girl group were former Female Rookies of the Year (Korean Entertainment Art Awards, 2016), Rising Star Award winners (Korean Brand Awards, 2016), and K-Pop Singer Award winners (Korean Culture & Entertainment Awards, 2017 and 2018).
When APRIL debuted with "Dream Candy," the lineup consisted of Somin (now with KARD), Chaewon, Hyunjoo, Naeun, Yena, and Jinsol.  In November 2015, Somin announced her departure from the group due to discomfort with the group's concept.
In 2016 during their SPRING EP and "Tinkerbell" promotions, Hyunjoo took a seven-month hiatus due to health concerns, dropping APRIL to a four-member group. Chaekyung joined APRIL as a guest member in August 2016. After Hyunjoo announced her permanent departure from the group to focus on acting, Chaekyung and new member Rachel were added as permanent members.
In 2021, a bullying controversy plagued APRIL. In February 21, online posts allegedly made by Hyunjoo's brother and a former classmate purported Hyunjoo left the group due to bullying and not because she wanted to pursue acting like reports initially indicated. In the post, it was stated the bullying was so bad that Hyunjoo attempted suicide. In April, Hyunjoo backed up the claims she was bullied in a post shared on her Instagram while adding that DSP Media would not let her terminate her contract.
During the allegations, DSP Media and the APRIL members denied the allegations and stated they would pursue legal action. Chaewon, Yena, Naeun, and Jinsol all released statements denying the allegations as well with Chaewon and Naeun stating they had suicidal thoughts due to Hyunjoo's bullying. While DSP Media's defamation case against Hyunjoo's brother and classmate was dismissed due to lacking evidence, the April members still maintained their innocence and gave a group interview refuting the claims while showing evidence to back their stance.
As of 2022, Chaewon's still pursuing a lawsuit against Hyunjoo for defamation; Yena withdrew her case. Naeun also dropped her case after Hyunjoo admitted the bullying claims against her were false. However, Netizens continued to harass each of the APRIL members.
APRIL disbanded January 28, 2022 after a "long period of careful discussion and deliberation" after RBW Entertainment acquired DSP Media, though it's still unclear if it was due to the scandal or other circumstances. The group's last song was "Now or Never" from Hello Summer July 29, 2020.

AWEEK
AWEEK was a seven-member male idol group signed to Illusion Entertainment and Oneworld Entertainment. Prior to debuting in South Korea January 31, 2019, they pre-debuted in Japan as a six-member group.
During their pre-debut time, the members consisted of D1re, Chawon, Ilkwon, Hyeon, Aiden, and Yongjin. Ilkwon left prior to debut to take care of his mother and Woori was added, but he, too, left prior to the group's debut. When they debuted, AWEEK was a five-member group. Members Logan and Jingyu were added prior to their first mini-album, The Birth of Seven, released November 19, 2019. The group remained as seven members when their first single album, "Better Today," was released June 16, 2020.
On August 21, 2021, members Hyeon and Yongjin left the group. The two were inactive prior to the announcement due to personal reasons. The group was active as five-members, holding online events up until their move to the PocketDols platform.
The group's SNS was last active in April 2022. On December 31, Logan and D1re both posted on Instagram that AWEEK disbanded.
Chawon debuted as a soloist in 2021 with "Today of All Days," so there is an expectation he will continue to perform solo. Aiden also made his solo debut April 22, 2022 with "Memory." Yongjin, who left in 2021, is currently a member of MEGAMAX (InMedia) as a Jini and a former member of Underdog. He also appeared in the survival shows Burn Up 30 and Produce 101 Season 2. Jingyu is a former member of ASTIN and the busking group KingdomS. As of December 7, 2022, he is serving in the military. Logan, as Mir, was also in ASTIN.

Azer-Blossom
Formed by Howon University's Applied Music Department, Azer-Blossom was a seven-member girl group made up of Kim Seohyun, Choi Minkyung, Hwang Yejin, Yoo Minha, Baek Jihyun, Jeong Myeongwoo, and Park Siwoo.
On September 1, 2021, Azer-Bloom debuted with "Focus on Me." The group— who was associated with two other Howon Universirt Applied Music Department groups Azer and Kairos—disbanded in 2022, though the date is unclear.
Prior to debuting with Azer-Blossom, Yoo Minha was a contestant on Mnet's CAP-TEEN in 2020. Jeong Myeong-woo, who goes by the stage name Yeum, re-debuted in the K-Pop duo PRIMROSE on January 13, 2023. She is currently signed to AO Entertainment.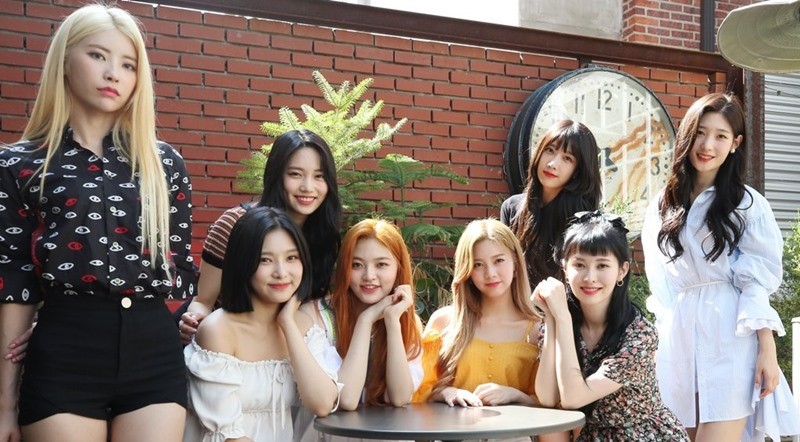 BCHCS/L.U.B/DIA
DIA (Diamond, Do It Amazing) disbanded in 2022 when the members opted to leave PocketDol Studio (MBK Entertainment & Interpark's sub label). Somyi, Eunice, Huihyeon, Yebin, Chaeyeon, Eunchae, Jueun opted to focus on their own schedules and activities. Somyi left first in January, while the other members departed the label in September.
DIA's five-member sub-unit BCHCS (BinChaenHyunSeuS) also disbanded in 2022 after not having any promotions since 2017. The sub-unit, made up of Eunice, Somyi, Yebin, Huihyeon, and Chaeyeon, released four singles: "You're the Moon and the Earth" (2016) from First Miracle DIAID I and 2017's "LO OK," "Give Me a Kiss," and "It's Your Choice" from Love Generation.
L.U.B, DIA's second sub-unit, originally debuted December 31, 2016. Initially a four-member sub-unit consisting of Eunjin, Jenny, Eunchae, and Jueun, L.U.B disbanded as a duo in 2022. Eunjin departed the DIA and L.U.B in 2018 to focus on her health, while Jenny left both the group and sub-unit in 2019 also due to health concerns.
Seunghee, an original member of DIA, departed the group in 2016 to focus on acting.
DIA's last single was "The Blinding Past," released September 14, 2022.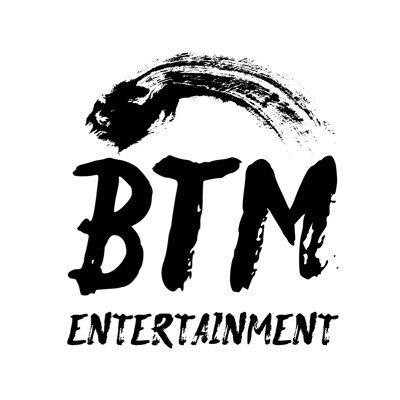 Be on new
Signed under Be the Max Entertainment, Be on New was a pre-debut five-member group consisting of Dojun, Sunho, Youngwon, Sol, and Siwoo. The group was announced June 18, 2022 with the members unveiled between June and October. On December 28, 2022, Be the Max Entertainment announced Dojun, Sunho, Youngwon, and Sol left the agency. Siwoo is still with Be the Max Entertainment and will have his solo debut June 2023.
Prior to being with Be on New, Dojun was in the pre-debut group ONE A DAY and formerly in DUSTIN and EAST ONE. Sunho was also in the pre-debut group ONE A DAY as well as DUSTIN, CHAZE, and Like a Movie. Youngwon was formerly of the pre-debut group C On H and was F.able's maknae.

BLINGBLING
Managed by MAJOR9, the six-member group BLINGBLING debuted November 17, 2020 and disbanded July 26, 2022.
BLINGBLING consisted of Yubin, Jieun, Ayamy, Marin, Juhyun, and Narin and was active in both South Korea and Japan. The group was MAJOR9's first idol group and had originally hoped to be together for 10-years.
In an interview with Pinkvilla, the group said, "We hope that we'd still be active as BLINGBLING even after 10 years. We hope that in 10 years, people will think of us when they hear the word 'bling bling.'"
BLINGBLING released two singles during their two years together: Their debut "G.G.B" and "Oh Mama" from their Contrast mini album.

Blue Fox
Blue Fox debuted October 12, 2018 with "Wake Me Up" and "I Believe I Can Fly."
During their active period, Blue Fox underwent a number of lineup changes with the final lineup consisting of Junhee, Yeonji, and Ayeon, all of whom joined the group in 2020. Over the years, the lineup was made up of the following members:
Song Iyaki (2018-2022)
Aria (2018-2019)
Daya (2018-2019)
Hae Na (2018-2019)
Jina Son (2019-2020)
Moon (2019-2020)
Jiyeon (2019-2020)
Doyeon (2019-2020)
Hyogang (209-2020)
JH (2020-2022)
Jenny (2020-2022)
Blue Fox Entertainment announced Blue Fox disbanded due to personal issues and health concerns on September 5, 2022. However, 12 days later, Junhee, Yenji, and Ayeon performed as Blue Fox again and have been performing at festivals since. It's unclear if they are just completing contractual obligations or if the trio have decided to keep going.

BOTOPASS
BOTOPASS disbanded August 25, 2022. BOTOPASS was made up of members Seoyoon, Cui Xiang, Jiwon, Ria, Mihee, Harin, Shiho, and Ahyoon. The eight-member girl group under WKS ENE and XX Entertainment debuted August 26, 2020 with "Flamingo," the only track the group released.
Like APRIL, BOTOPASS, too, was embroiled in a bullying controversy.
Cui Xiang, Seoyoon, and Jiwon were former members of the girl group ILUV. Another former ILUV member, Shin Min Ah, accused the former of bullying her physically, sexually, and mentally during their time together in ILUV. On July 13, 2020, Min Ah posted the claims on her now-deleted Instagram stories, and on July 14, stated that WKS ENE wanted her to keep the allegations secret. On July 15, Min Ah attempted to end her life but was rescued. She made another suicide attempt in September 2020 due to the bullying case, Netizen comments, and alleged harassment by WKS ENE. Min Ah has spent time in the hospital to seek treatment. She's now retired from the entertainment industry.
WKS ENE and the accused BOTOPASS/ILUV members denied the allegations and accused Min Ah of lying and filed defamation lawsuits. In 2021, police dismissed WKS ENE's lawsuit, siding with Min Ah.
The allegations against Cui Xiang, Seoyoon, Jiwoon, and WKS ENE may be the reason behind BOTOPASS never receiving another comeback after "Flamingo" and the reason behind their disbandment.

BVNDIT
BVNDIT debuted in April 2019 with the digital single "BVNDIT, Be Ambitious!" MNH Entertainment's five-member group consisting of Yiyeon, Songhee, Jungwoo, Simyeong, and Seungeun released four digital singles – "BVNDIT, Be Ambitious (2019), "Dramatic" (2019), "Cool" (2020), and "Children" (2020)—and three mini albums: Be! (2019), Carnival (2020), and Re-Original (2022). In 2019, they were nominated for eight awards.
Prior to being in BVNDIT, Yeyeon (formerly Dasol) was a member of the group 1PS, but she never officially debuted with them. In 2021, Seungeun participated in Girls Planet 999 but was eliminated in the fifth episode.
On November 11, 2022, MNH Entertainment announced BVNDIT's disbandment following the members' contract terminations at the end of October.

BugAboo
A-Team Entertainment announced on December 8, 2022 that six-member girl group BugAboo disbanded. The company cancelled the group's future activities and terminated their contracts. BugAboo, consisting of Eunchae, Yoona, Rainie, Cyan, Choyeon, and Zin, officially debuted with "BugAboo" October 25, 2021.
A-Team Entertainment teased the group beginning in 2019 when they were initially known as ISE (Innocent Sexy Eyes). As a pre-debut group, ISE consisted of members Eunchae, Rainie, Yoona, Chaeeun (Cyan), Choyeon, Hyunbin (Zin), and Suyeon. Before ISE was announced, other pre-debut members included Seo Yunju, Lee Sumin, and Suji; all three as well as Suyeon left A-Team Entertainment. Seo Yunju is now under YES IM Entertainment as mimiirose's maknae.
During their run, BugAboo had their YouTube reality series booboo TV (2021-22).  Prior to BugAboo's debut, Eunchae (then signed to Million Market) and Choyeon also appeared as contestants on 2018's Produce 48 where they placed 32nd and 50th, respectively.
BugAboo had their last comeback in June 2022 with "Pop."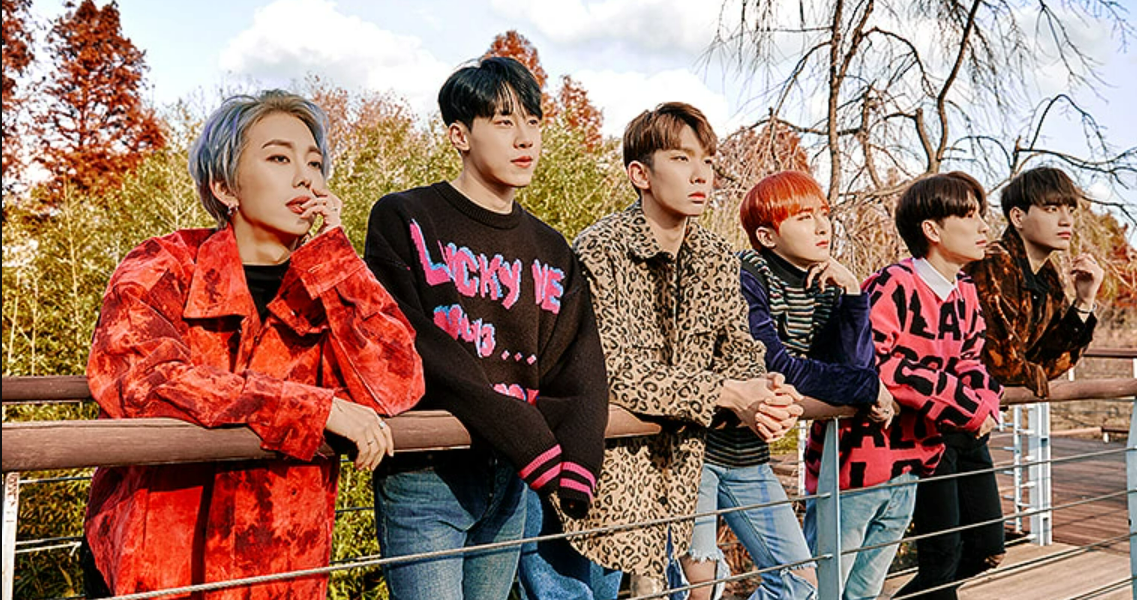 BUILD UP (BLDP)
Signed under INAKIST Entertainment, male group BUILD UP debuted November 24, 2019 with their single "Think of You." From 2019-2022, BUILD UP was signed under OneWorld Entertainment for their Japanese promotions.
When they debuted, BUILD UP was a trio consisting of Ji Hyeok, Do Ram, and Jeong Gyu. In December 2019, Minjun, Yoobi, and Sungwook were added. In February 2020, BUILD UP made their first comeback as a six-member group with "Dreamland."
In April 2020, INAKIST Entertainment created a Makestar for BUILD UP to fund a mini album. However, the Makestar project was canceled and fans who contributed received refunds.
Ji Hyeok, Do Ram, and Jeong Gyu appeared on MIXNINE, but they did not survive past preliminaries. Do Ram was a former member of ALLDAYZ, while Ji Hyeok (Jelly-P) was a member of A6P.

Cheatcode
Four-member live girl group Cheatcode disbanded January 16, 2022 following their final live event, though their actual disbandment was revealed to be December 11, 2021.
The South Korean group consisting of Yenxi, Rookie, Mono, and Mio was active in the J-Pop and J-Rock scene during their short lifespan. They debuted as a duo (Yenxi and Rookie) on October 10, 2021 with the live performance of "I cheatcode YOU." Mono and Mio were added to the group in November 2021.
Cheatcode was signed to à la mode.

CLC
Signed under Cube Entertainment, CLC debuted in 2015 as a five-member group consisting of Seunghee, Yujin, Seungyeon, Sorn, and Yeeun. In 2016, Elkie and Eunbin were added to the group.
In December 2020, Elkie filed a contract termination lawsuit against Cube Entertainment stating she wasn't paid for her acting gigs and that the company stopped their "developmental support" for CLC, which is why group activities were on hold. Elkie also stated the agency affected her mental health. Cube confirmed her contract was terminated in February 2021.
While participating in Girls Planet 999 in 2021, Yujin stated "CLC will no longer be having group activities," which Cube Entertainment did not confirm. Yujin placed third in the competition and is now fulfilling contract obligations with Kep1er.
Later in 2021, Sorn departed the group following the termination of her contract. In March 2022, Seungyeon and Yeeun left Cube after choosing not to renew their contracts. On May 2022, Cube Entertainment announced CLC officially disbanded.
During their run, CLC released eight Korean Eps and two Japanese releases. They were nominated for 29 music awards from several different institutions including Golden Disk, Soompi, Soribada, Gaon Charts, and MAMA, but only one three awards out of those nominations: Rookie Award, (2015, Korean Culture Entertainment Awards), The Next Rising Star of Asia Award (2018, Daradaily Awards), and Music Star Award (2019, Soribada Best K-Music Awards). However, their EPs Crystyle (2017) and No.1 (2019) and singles "Hobgoblin" (2017), "Me" (2019), and "Devil" (2019) all ranked in the top ten on Billboard's World Albums and World Digital Songs charts.

D-Crunch/STOPES
Initially signed to All-S Company, D-Crunch debuted in 2018 with the single album "0806" and the song "Palace." Between 2018 and 2022, D-Crunch released four mini albums (M112 (4colors), M0527, Across the Universe, and Daydream), two single albums ("0806," "Addiction"), two digital singles ("Together Puppy Part.7," "Pierrot"), and one Japanese single ("Are You Ready?").
Prior to debut, the special sub-unit Geupsik-Dan pre-debuted featuring Dylan, Chan Young, O.V, Jung Seung and female trainees Karam and Hyeong Shin. They released the single "Geupsik" July 10, 2018.
D-Crunch's second sub-unit, STOPES, released their mixtape 128√e980 January 28, 2021. The duo, made up of Hyun Wook and Jung Seung, released a second mix tape titled Tell Me: What You Want on November 12, 2021.
Before disbanding, three D-Crunch members departed from the group. In December 2020, Hyunwoo departed the group due to health reasons. In November 2021, Minhyuk departed the group while Dylan went on hiatus due to anxiety. Dylan completely departed the group October 21, 2022 prior to D-Crunch's disbandment.
D-Crunch disbanded November 9, 2022 following a post by Ai Grand Korea on the group's fan café.
In addition to Hyunwoo, Dylan, and Minhyuk, D-Crunch's members included Hyun Ho, O.V, Hyun Wook, Hyun Oh, Chan Young, and Jung Seung.

FAINIT
FAINIT was a five-member group under FAINIT Entertainment. Consisting of Jinseo, SeoA, Idam, Liha, and Meanu, the group debuted with the single "KILLER" June 13, 2022, but they disbanded in late August or early September.
FAINIT was supposed to be the start of the fictional FAINIT UNIVERSE, and the members were supposed to transcend space and time and represent different cultures.

GIG
GIG (Good Influence Girls) was a pre-debut girl group under Entertainment CUP.
GIG was originally supposed to debut in November 2020, but the original debut lineup left the company. Entertainment CUP auditioned for new members and pushed the debut to 2021.
Beginning in March until April 2021, the members were introduced: GN (formerly of Whiteday), Dodo, Line, Yejin, Boma, and Chaehee were the members expected to debut, but Yejin and Dodo departed the group January 2022 due to inactivity. In March 2022, Entertainment CUP stopped posting content related to GIG, leading to the assumption the group disbanded.

G-reyish
G-reyish was an under-the-radar group that debuted in 2017 with the single "Turn Back Time." Originally signed under Hyuk and Company, G-reyish transferred to Big Ocean ENM in 2021.
When G-reyish debuted, the group consisted of Hyunseo, Shinyoung, Yena, and Yeso. Hyunseo left the group in 2018 and was replaced by Hyeji. They released one mini album, 2021's M, and six digital singles. Their last release was 2021's "Breath (Blood Night)." They disbanded May 2022.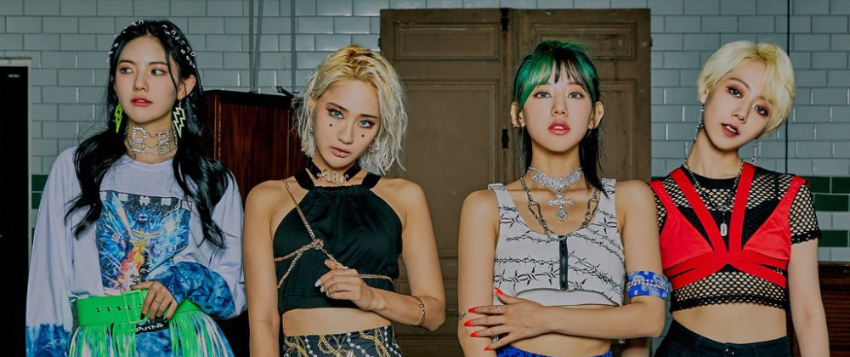 GIRLKIND/GIRLKIND XJR
Five-member group GIRLKIND debuted January 17, 2018 with the single "Fanci." The group, which was made up of members Medic Jin, Xeheun, Jikang, Sun J, and Ellyn released a total of six singles, while their sub-unit, GIRLKIND XJR (Jikang and Xeheun) released the 2019 Makestar-funded mini album Life is Diamond.
Before their disbandment due to "internal issues," GIRLKIND was a quartet following Sun J's 2020 departure to focus on her studies at Gimpo University.
Before their debut, Xeheun, under her given name Seheun, appeared on 2016's Produce 101. In 2021, Ellyn participated in My Teenage Girl before being eliminated in the first elimination round on episode three.
Prior to disbanding in August 2022, GIRLKIND held their GIRLKIND Tokyo Live 2022 concert series at Showbox in Shin-Okubo, Tokyo between April 16-May 7, 2022.
GIRLKIND was under NextLevel Entertainment throughout their run.

H!bana
Managed by To Hermitage, H!bana was a live girl group that debuted in October 2020.
Originally a duo, H!bana consisted of Rei (October 2020-January 2021) and Mashu (October 2020-July 2021), with Nanako and Cheery joining Mashu in April 2021 after Rei's departure. H!bana became a duo again when Mashu "graduated" from the group to focus on her studies. In January 2022, Nanako was terminated from the group due to contract violations. Cheery opted to be a soloist, therefore ending H!bana.
H!bana was a Korean take on a Japanese idol group. Their single "Hibana" was originally released in Japan October 11, 2020 with a Korean version released a few days later. "Hibana" was the only single released by the group. During their run, they participated in live stages for various underground artists.

HINT (TURAN)
Formerly known as TURAN, HINT debuted in July 2013 under Star Pro Entertainment. In 2017, TURAN performed under the new name HINT under Swan Media Entertainment until they disbanded in September 2022.
As TURAN, the group debuted with "Shotgun" and "Bang Bang Bang." For their debut, the group consisted of members Chae Un, Elisha, Lian, Sebin, Ryuji and LeeKyung. In 2014, the group was "rebranded" and consisted of Lian, ByeolA, Elisha, E-Hwa, Hyobin and Hyejin with Hyejin becoming the group's leader. They released the mini album Mystery Member and the song "Mamma Mia" in 2015.
In 2016, TURAN, with a new lineup made up of Hyejin, Cherry, Nael, Haesol, Hanbi, Chae Un, and ByeolA, released a Chinese mini album titled Hello TURAN. During this time, the sub-unit TURAN BLISS. Member Elisha also released a solo track under the name Alyssa. The group was later reduced to five members: Hyejin, Haesol, Nael, Cherry, and ByeolA before rebranding as HINT and joined by new members U, Arra, and Sogeum.
As HINT, they released the re-debut track "TangTangTang" in 2017. The song was a Trot-inspired track was followed by "Pang Pang Pang" and "Walkie Talkie" in 2018.
At the end of 2017, U left the group and was replaced by another former TURAN member ByeolA, who, along with Sogeum, left the group in 2018.
Now as a five-member group, HINT made their final comeback with "Eh Oh" (2020), a track that was a more mature departure from their previous tracks. HINT went on hiatus afterwards before all the members announced the group's disbandment September 27, 2022.

HOT ISSUE
Made up of members Nahyun, Mayna, Hyeongshin, Dana, Yewon, Yebin, and Dain and founded by S2 Entertainment in 2020, HOT ISSUE debuted April 28, 2021 with "Gratata" and the mini album Issue Maker.
Some of the HOT ISSUE members already had showbiz experience prior to debut.
Mayna, also known as Mena and her Spanish name Simone, was a contestant on Produce 101 China in 2018.
Hyeongshin (Yu Ha) was in the pre-debut group ALLS-GIRL and D-CRUNCH's pre-debut co-ed sub-unit Geupsik-Dan. She, along with co-member Dain, appeared in 2020's teen survival show CAP-TEEN.
Dana was a child actress in the early 2010s, appearing in Happy Ending (2012) and One Well-Raised Daughter (2013).
Yewon is the daughter of actor Park Junghak. Her older sister is musical actress Park Jiwon.
On September 29, 2021, HOT ISSUE released their final track, "Icons." Despite the buzz surrounding the group, HOT ISSUE disbanded April 22, 2022, six days before their first anniversary.

I.C.E
When they debuted with "Over U" November 16, 2015, I.C.E was a four-member group made up of Kimmi (Eun-Mi), Da-Hye, Minju, and Yoo-Na. When Yoo-Na left in 2017, she was replaced by U-Jin; she departed in 2018.
In addition to "Over U," I.C.E released two other singles: "Shameless" (2018) and "Oh My God" (2020).
On July 20, 2022, Kimmi, Da-Hye, and Minju all announced on Instagram I.C.E disbanded. The group was under HS Entertainment.
Kimmi and Da-Hye re-debuted as PCDM August 13, 2022. They are now under KEM Entertainment. As of November 2022, they've released two songs: "Oh My God" and "That's It."

JANUARY
In May 2022, the new girl group JANUARY was teased on Instagram. The four-member group was to be made up of three former Yellow Bee members Haru (Ari), Ryuhee, Soye, and new member Taehee. In July 2022, the group's Instagram and Twitter accounts deleted all traces of the group, and the members unfollowed both accounts before they were deleted, indicating the group's disbandment.
Haru returned to her former agency, Shin Entertainment Media, and to her former duo, Manito, with another former Yellow Bee member, Annie.

KAIROS
Formed by Howon University's K-Pop department, KAIROS debuted with "No Limit" September 1, 2021.
KAIROS consisted of Kim Siwoo, Ha Seokhee, Lee Sunhak, Kim Youngkwan, Lee Junhyuk, Park Jungho, Kim Yoonsung, and Jang Junhyung. Youngkwan is set to debut in TM Entertainment's upcoming male idol group East Shine. Seokhee appeared and Stars Awakening.
KAIROS' social media accounts have been deleted, and they disbanded in 2022, though no month have been given for their exact disbandment date.

Kamisama
Signed with underground idol agency, à la mode, Kamisama was a Korean female J-Rock and J-Pop live trio. Members Tsuki, Tia, and Ai debuted at the à la mode Station Vol.1 live event November 21, 2021. They disbanded February 25, 2022 with an official announcement on Twitter. All traces of the group have disappeared since.

LST
LST debuted October 12, 2018. Between 2018 and 2020, LST, which was short for "Let's Show Time," released three singles: "I Wanna Go" (2018), "The Wolf" (2019), and "Dream" (2020).
LST went through different lineup changes during their run. When they debuted with "I Wanna Go," the group consisted of KION, Dongkwon, Jigu, JN, and Sunwoo. At the end of 2018, Kibeom was added, making LST a six-member group. KION left in 2019, but Gabin and Gangbi were added to make the group seven members. Jigu left in 2019, leaving LST with six members.
On March 18, 2022, JN announced he left the group. On May 28 and 29, Gangbi and Gabin announced their departure from LST on Instagram. In his message, Gabin said LST disbanded.
Since the group's disbandment, JN (Bae Jun-sung) signed with SoulMate Company. On June 10, 2022, Dongkwon (Shin Dong-kwon) signed with H Entertainment along with his former co-member, Jigu, though Jigu's profile is no longer available under H Entertainment's social media.
LST was under Hyunda Entertainment.

LUNARSOLAR
LUNARSOLAR was another group with a lot of buzz when they debuted in 2020. J-Planet Entertainment's four-member girl group debuted September 2, 2020 with the single "Oh Ya Ya Ya" and the mini album Solar:Flare.
Consisting of members Jian, Yuuri, Eseo, and Taeryeong, LUNARSOLAR wasn't short on talent. Jian (formerly known as TaeE) was once a member of female idol group S.E.T. She also competed on The Unit: Idol Rebooting Project (2017-18). Taeryeong competed on Produce 101 and Mixnine and was a member of female idol group A-Daily in 2018. She was also in the pre-debut group Blackmamba (ONO Entertainment). Meanwhile, Yuuri was a member of J-Pop group I'S9 (2013-15) and co-ed J-Pop group IsTaR (2017-18).
Following "Oh Ya Ya Ya," LUNARSOLAR released their second mini album Solar:Rise and the single "Dadada" April 7, 2021. In December 2021, they released the holiday single "Christmas is You."
On May 22, 2022, J-Planet Entertainment announced all of the members' contracts with the company had been terminated and the group would disband. LUNARSOLAR released their final single, "Do You Wanna Get Down" on May 23.

Mamadol (M.M.D)
M.M.D was a six-member project group formed via the TvN reality show Mama the Idol (2021-22), a show focused on the return of former K-Pop idols who are currently mothers. The group featured Kahi (After School), Jungah (Jewelry), Byul, Yang Eunji (Baby VOX Re.V), actress Hyun Jyuni (Scarlet mojo-Pin),  and Sunye (Wonder Girls).
The project group released one single, "WooAh Hip" January 28, 2022.

Manito
Manito was a duo consisting of Ari and Annie and signed under Shin Media Entertainment. They debuted September 2021 with the single "Toritoridotori."
Prior to being in Manito, Annie and Ari were members of Yellow Bee from 2019 to when the group disbanded in 2020.
Due to inactivity, the duo disbanded in early 2022, and Ari left the agency to join the girl group JANUARY under the new name Haru. Unfortunately, JANUARY disbanded prior to debut.
Since JANUARY disbanded, it appears Ari is back with Shin Media Entertainment. As of November 2022, it's unclear if Manito's disbanded or restructuring as Manito's Instagram showed updated profile images for Annie and Ari in September. However, no other updates have been provided since.

MVP
PH Entertainment's seven-member male idol group MVP (Most Valuable Player) debuted March 13, 2017 with the track "Take It" and the mini album Manifest. The group was made up of twin brothers Jin and Been, Gi Taek (MR.MR's Ryu), Rayoon, Kang Han, P.K, and Sion.
In addition to "Take It," they released two other singles: "Every Day" (2020) and "Good Day" (2021) before Rayoon announced the group disbanded February 16, 2022.
Prior to their disbandment, MVP had a Makestar set up to prepare for another comeback, but the company canceled the project January 20, 2022 after it met its goal.

N.CUS
On August 27, 2019, N.CUS debuted as a 12-member group with the mini album Matchless Love. The Kyuri Entertainment group then dropped to nine members after EOS, Soon, and Myeong departed December 18, 2020. As a nine-member group, N.CUS (No. Competitors Under the Sky) released the 2021 single album "Unripe Love" and the 2021 single "Shining Star" before becoming inactive.
On January 5, 2022, Hojin shared an Instagram post stating all of the N.CUS members except Seokjin terminated their exclusive contracts with Kyuri Entertainment, disbanding the group.
Prior to being in N.CUS, Myeong was a pre-debut member of NOIR. Hwan, who now goes by his given name Sunghwan, is currently in WeNU, a group that debuted November 2022. Hojin competed on the JBTC reality competition Burn It 30 in 2020. Hyeonmin (Min) is currently in the dance crew ARTBEAT.

NU'EST
NU'EST was active from March 15, 2012 to March 15, 2022, disbanding on their 10th anniversary. The Pledis Entertainment quintet was made up of Ren, Aron, Baekho, Minhyun, and JR. For their Chinese sub-unit NU'EST M, Chinese rapper Jason Fu (JA) was added to the NU'EST lineup.
When NU'EST debuted with "Face," they were one of the top groups to watch. Throughout the group's run, NU'EST's popularity remained consistent, but they mostly stayed under the radar until JR, Baekho, Minhyun, and Ren appeared on Produce 101 Season 2, with Minhyun making it into the temporary group Wanna One. Minhyun's run with Wanna One and NU'EST's appearance on the show helped the group earn more attention. Each of their releases between 2019-21 made it to the top 50 on Korean music charts.
Each of the NU'EST members had success outside of group activities.
Aron was a television and radio personality. During his time in the group, Aron was the host of the Arirang radio show Music Access. He also hosted Aron's Hangout and Night. Currently, he is a host on After School Club and a co-host on the podcast Korean Cowboys with Joel Lane.
Baekho was a TV personality and musical actor. In addition to being a contestant on Produce 101 Season 2 (as Kang Dong-ho), he was also a contestant on King of Mask Singer and Battle Trip in 2018. In 2019, he was a cast member on Law of the Jungle, The Call, Let's Go, Man Soo Ro. In 2021 and 2022, he held roles in the musical theatre shows Midnight Sun, Altar Boyz, and Currently, he is a soloist still signed under Pledis. His first EP Absolute Zero came out October 12, 2022.
JR also appeared on Produce 101 Season 2 where he came in 14th JR's worked as an actor and TV personality throughout his career, appearing in the Japanese film Their Distance, Let Me Be Your Knight, Night Goblin, Shadow Singer, Master Key, UHSN, and Battle Trip among others. In 2021, he also hosted the radio show Royal Comics. Currently, he is signed to Evermore Entertainment as a soloist and actor. On November 8, 2022, he released his first EP Meridiem.
In addition to singing and modeling, Ren also served as a radio host, TV personality, and TV and musical actor while in NU'EST. He ranked 20th on Produce 101 Season 2 where he appeared under his full name Choi Min-gi. In 2017, he was a fixed cast member for Learning the Hard Way before becoming a fixed cast member on Hogu Chart and The Kkondae Live in 2018. With Aron, he also hosted the radio show Night from 2020-21. During this span, he also had lead roles in the musical theatre shows Everybody's Talking About Jamie and Hedwig and the Angry Itch. He's currently signed with BPM Entertainment as a soloist and actor.
In addition to making it onto Wanna One with his ninth-place finish on Produce 101 Season 2, Minhyun's also an actor, having had lead roles in Reckless Family 3 and Live On. Minhyun renewed his contract with Pledis Entertainment in 2022. He appears in the main role as Seo Yul in 2022-23's Alchemy of Souls.
Throughout their time as a group, NU'EST was nominated for 81 awards, racking up 28 wins. On March 15, 2022, they released their final album, Needle & Bubble, a compilation album that commemorated their 10-year anniversary. "Again" was the lead single and final release as a group.

QODES
Formed by EJ Entertainment, QODES was a four-member hip-hop group with a gaming and science fiction concept. Each member was named after a letter in the Greek alphabet: Alpha (Kwak Ji-soo), Delta (You Kyung), Nu (Choi Yu-jin), and Lambda (Koma, Cho Ha-na).
When they debuted February 1, 2021, QODES released six singles as part of their "QODES QUEST" series of digital singles. EJ Entertainment's plan for QODES was to release singles in wave each season (winter, spring, summer, fall), but the group went quiet following the first set of "QODES QUEST" singles.
During their short tenure, QODES made a splash in the K-POP scene with the MV for "LALALA." The sexualized, queer-coded MV was praised featuring LGBTQA+ themes but panned for fetishizing the concept.
QODES quietly disbanded in 2022. Delta confirmed the disbandment via an Instagram DM.

REDSQUARE
While technically not disbanded, REDSQUARE was rebranded as IRRIS in 2022.
REDSQUARE debuted in 2020 under About Entertainment with the single album "Prequel" and title track "Colorfull." Members Ari (now Yunseul), Green (now I.L.), Chaea (now Liv), Yehyeon were all former members of GOOD DAY. Lina was the only member not in GOOD DAY.
In December 2021, REDSQUARE moved from About Entertainment to ICONIC MnE.
When REDSQUARE rebranded as IRRIS, now under Mellow Entertainment, Yunseul, I.L, and Liv were joined by new member Nina. Lina is now a soloist under the name Blenn, while Yehyeon is now in the pre-debut girl group ALDL under the name Jein.

SIGMA
Sigma was originally a four-member group under PLUSWIN Entertainment. Former BIGFLO member Z-uK was unveiled as the first member April 2020 prior to the group's debut. PLUSWIN and Z-uK announced that the SIGMA members would be selected via the SIGMA Project. The members were determined by 30% from the fan vote and 70% from the current members. Members Shu, R.Y.U, Chanhyo, and Ten were revealed during a livestream June 24, 2020. Ten, however, left the group in October 2020.
SIGMA officially debuted in Japan and South Korea January 26, 2021 with "Higher," which was their first and only single. In February 2022, Shun and R.Y.U left the group; Chanhyo and Z-uK planned to continue as a duo. However, Z-uK is now a member of We:A and Chanhyo is in the group WeNU, so SIGMA's suspected to have disbanded sometime this year.

SONOKI
Like H!bana, SONOKI (Soko no Kimi ni) was a Korean take on a Japanese live girl group. The quartet debuted July 25, 2020 with members Dchi (Do-hee), Hana, Yui (Jung Hye-gyo), and Aru. In November 2020, Yui graduated from the group and was replaced by Natsu (Yumehara Natsu).
SONOKI was supposed to have a graduation system much like the Japanese girl groups they were modeled after. In April 2022, the group was auditioning for new members before Aru left April 30. However, SONOKI disbanded July 3, 2022 following their final live show.
SONOKI released one mini album, Soko no Kimi ni. It was released physically November 2, 2021 and digitally on April 26, 2022.

TRAINEE A
BigHit Music formed Trainee A in 2021 beginning with the unveiling of trainees Junil, Inhyuk, Jihoon, Leo, James, Sangwon, and a "hidden" member (later be identified as JJ) in March. The squad quickly gained followers via their social media pages.
Since March 2021, Trainee A had trainees depart and added, starting with Junil leaving August 2, 2021. In January 2022, Woochan was unveiled as the newest addition after being a hidden member, while it was revealed Inhyuk was no longer a debut candidate. Thai actor Yorch was added as the newest trainee January 20. On August 25, Leo decided to leave the group.
On December 16, 2022, Trainee A's production team announced the group's SNS pages would "end their service." On December 23 at 8pm KST, the trainees' YouTube, Instagram, TikTok, Twitter, and Soundcloud were all removed. The announcement caused fans of the trainees to wonder if the group disbanded. Yorch confirmed in an Instagram story the group did disband.
Prior to disbanding, Trainee A began busking in the United States. It's unclear what members stayed with BigHit Music and who left the company.

TRCNG
TRCNG debuted in October 2017. The ten-member TS Entertainment group consisted of Jihun, Hayoung, Taeseon, Hakmin, Wooyeop, Jisung, Hyunwoo, Siwoo, Hohyeon, and Kangmin.
Unfortunately, like B.A.P, Sleepy, and Secret, TRCNG members Taeseon and Wooyeop filed a lawsuit  November 18, 2019 against TS Entertainment for child abuse and violence, which TS Entertainment denied. TRCNG continued as an eight-member group until January 2021 when TS Entertainment shut down. However, TRCNG members were still under contract despite TS no longer existing. On March 28, 2022, the TRCNG members posted on social media that their contracts were terminated and TRCNG disbanded.
Following disbandment, Jihun, Hyunwoo, Siwoo and Kangmin (now Ha-Min) signed with APR Entertainment in April 2022. They re-debuted as APR PROJECT in June 2022.  Hayoung (now Luke) joined 13 as a member of their music production team.

VENUS
Signed under MBK Entertainment and PocketDol Studios, VENUS was a three-member project Trot group that debuted August 6, 2019. The trio was formed in June 2019 following the conclusion of the reality survival program Miss Trot. Members Jung Dakyung and Park Seong Yeon are soloists, while Doo Ri was a member of the now-disbanded idol groups GBB and Sol.T.
Since the release of their debut single "Turn Signal" in 2019, VENUS was largely inactive. The group disbanded sometime in 2022.

WeGirls
In 2017 after Aftermoon Entertainment created a Makestar project to fund their first girl group, WeGirls. During the Makestar period, WeGirls' nine-girl lineup consisted of Jaina, Hyeni, Yehana, Woori, Vivian, Julie, HaL Park, Lina, and Suha. However, following the Makestar project's goal being met, Jaina (formerly Jina from Bob Girls), Woori, Vivian, Julie, Lina, and Suha departed the group. Cindy was added shortly after followed by E.You, Han Jung A (formerly in ZZBest, Hotties, and BADKIZ), Ellie (formerly in HOTTIES), Nina, and EunA to join Hyeni, HaL, and Yehana (formerly of Alice White). Cindy departed the group making WeGirls eight members. This eight-member lineup debuted with "On Air" August 31, 2018.
In February 2019, HaL departed the group to focus on acting. Hyeni left the group June 2019, while EunA departed in December.
In 2020, WeGirls underwent more lineup changes with the July departures of Nina and Ellie (expired contracts). In September, E.You left following the termination of her contract and became an actress under her given name Ko Ha Jung. On September 14, Aftermoon revealed they signed six new members: D, A, Y (Yerim), S, R (Rhai), and K.
In 2021, Aftermoon unveiled three more new members: Kimi (formerly of Bulldok, Scarlet, and Leader'S), Byeoljji (formerly in the pre-debut groups Ndear and MIDNIGHT and the dance team ZERO), and Hayoon (formerly of ILUV and Ndear), making WeGirls a ten-member group. However, they did not release anything under this lineup.
In February 2022, Yehana, who is now a soloist, revealed in an Instagram DM that WeGirls disbanded.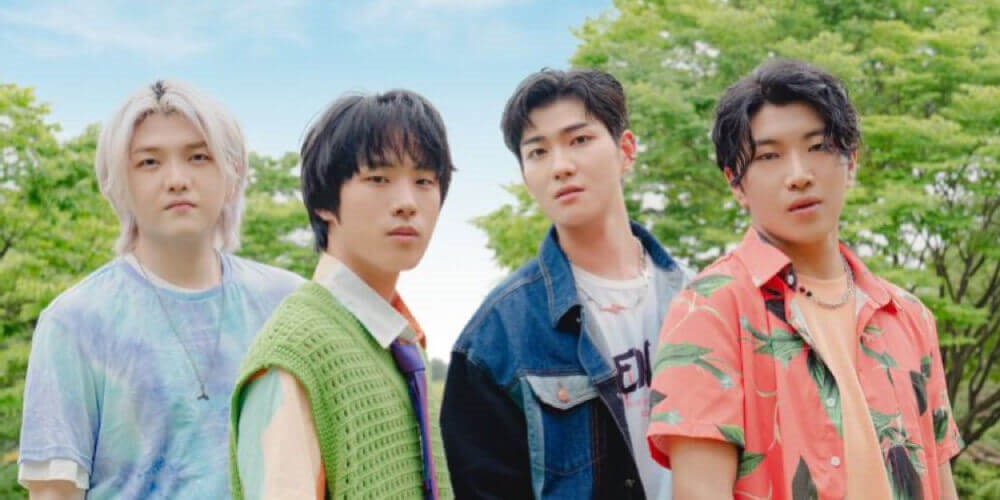 The Whales
The Whales debuted January 1, 2022 after placing sixth on JTBC's audition show SuperBand 2.  The K-Rock group had five members: Jo Kihun, Jung Seokhoon, Yang Jang Semin, Kim Joonseo, Kim Hangyeom.
Joonseo used to be in a jazz trio called Q tet. Seokhoon and Kihun are session band members for IU, Sam Kim, and Ha Sungwoon among others. Seokhoon is also in the band Paper Brick. Semin was once the leader of Binari, while Hangyeom was a contestant on CAP-TEEN.
In April, Hangyeom left the group, leaving The Whales short a vocalist. Hangyeom's departure caused The Whales to halt activities and performances while the group restructured prior to releasing their second single July 22.
In September, The Whales announced their disbandment on Instagram.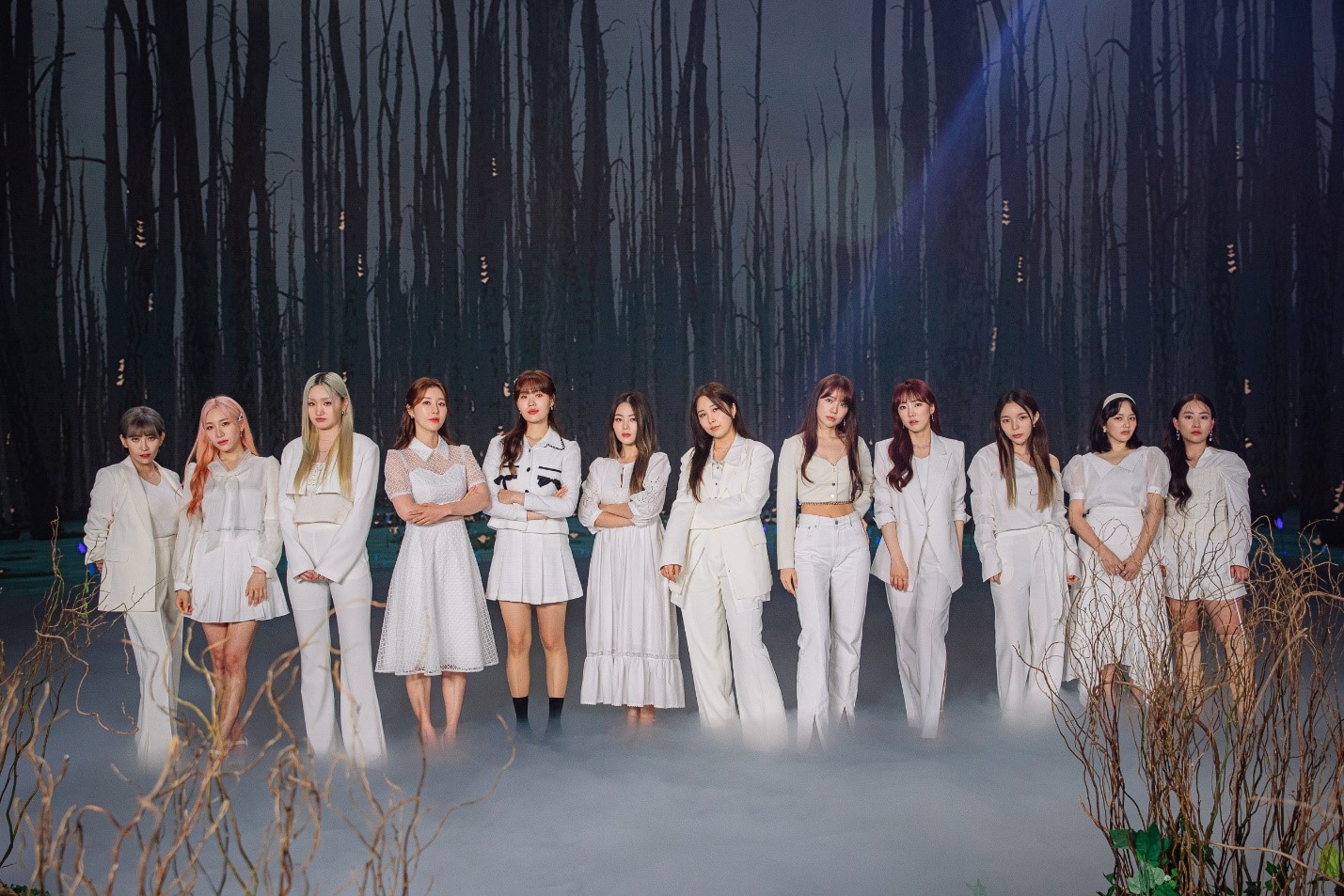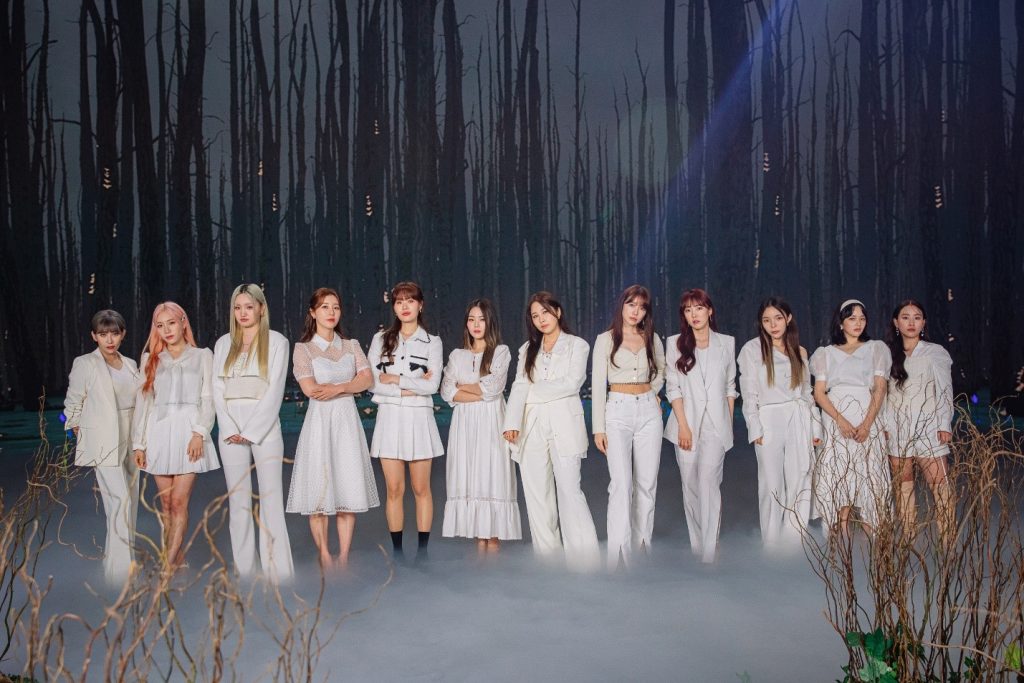 WSG Wannabe
WSG Wannabe was a 12-member project group born from Hangout with Yoo. The lineup was made up of Navi, Yoon Eun Hye, Lee Boram, Kota, Park Jinjoo, Jo Hyun Ah, SOLE, Soyeon, Uhm Ji Yoon, Kwon Jin Ah, HYNN, and Jung Ji So, all established singers and actresses in the Korean entertainment industry. They are the female counterpart of MSG Wannabe, a male project group that also came from Hangout with Yoo.
During their run from July-August 2022, they released six single albums. The group also had three sub-units:  OASISO, 4FIRE, and GAYA-G.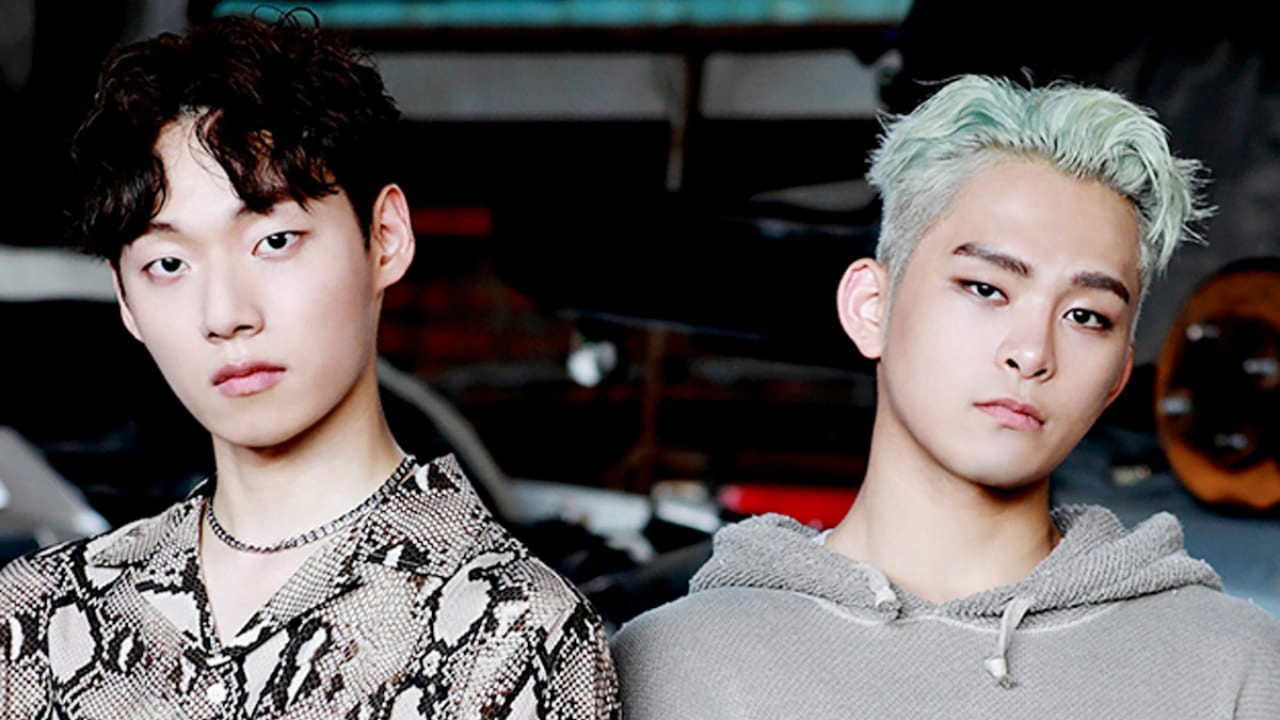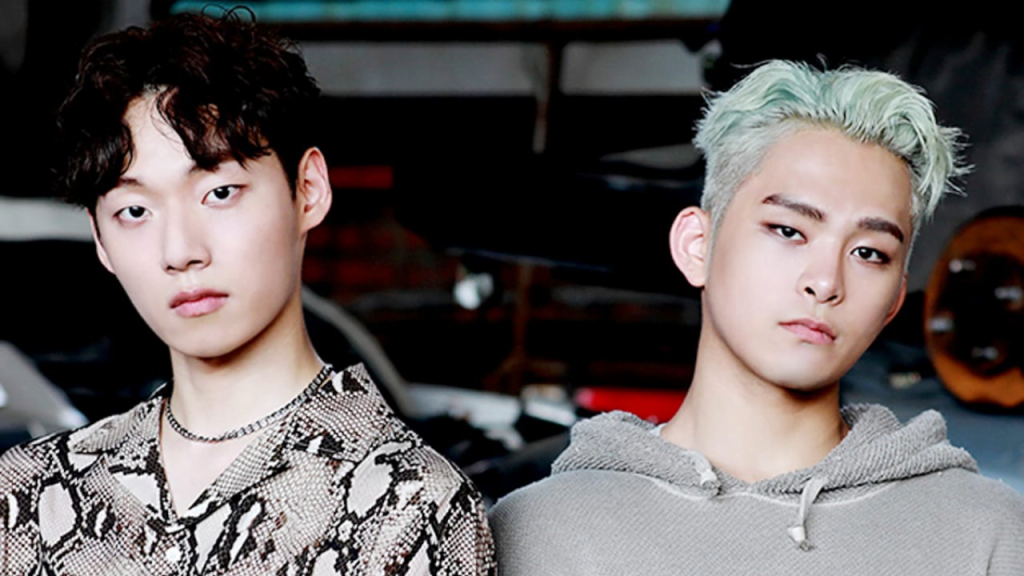 XRO
XRO was a Hip-Hop duo signed to MAJOR9. They debuted July 16, 2020 as MAJOR9's first male group. The duo was made up of Hiro and Jaechan.
Prior to debuting in XRO, Hiro appeared on Mixnine where he placed 47th. He was also a former JYP trainee. Jaechan was a former contestant on Produce 101 Season 2 where he placed 55th. Jaechan competed on Extreme Debut: Wild Idol where he placed 16th.
XRO disbanded April 12, 2022 when Hiro opted against contract renewal. Jaechan will transition into acting and will appear in an HBOMAX series in early 2023.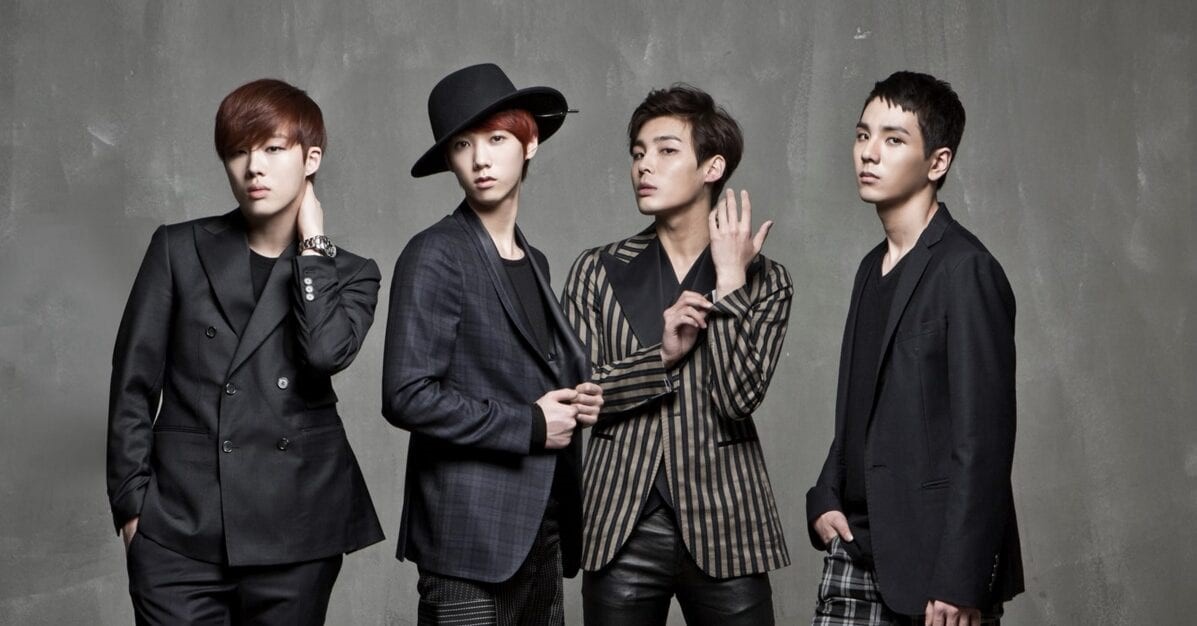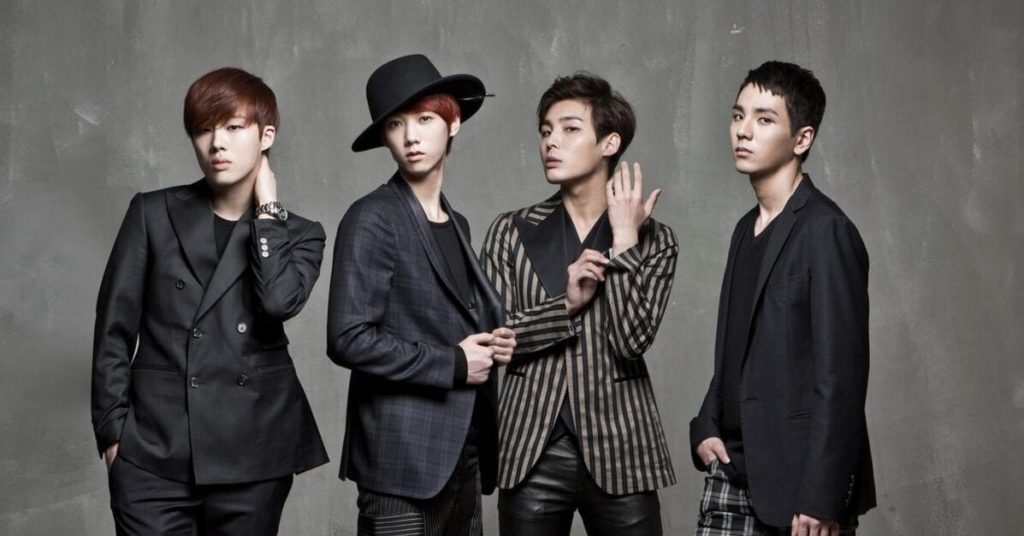 ZPZG
ZPZG has the unique experience of disbanding twice.
When ZPZG initially debuted in September 2014, they were a quartet made up of Khan, N.K, Gyeom, and Ji Hoon and were active until 2016 when they disbanded the first time.
In 2019, ZPZG was revived with Ji Hoon being the only returning member. The group, now consisting of Ji Hoon, Hyo, Hwi, Taehwang, and Wonjun, re-debuted February 14, 2020. Ultimately, Ji Hoon either left or was removed from the group after he was excluded from September 2021 concept photos, making ZPZG a four-member group once again.
ZPZG disbanded again in June 2022 after J-Star Entertainment announced their artists would be reorganized as ABLUE and ANTARES.
This list will be updated if more disbandments are announced. Meanwhile, check out the YouTube or Spotify playlists featuring many of the groups above!
—-Olivia Murray
#kpopgroupdisbandment2022 #koreangroupdisbandment2022 #kcrush #disbandment #kpopgroupslostin2022 #kpop #kpopidol #AngleRus #APRIL #ZPZG #NUEST #XRO #CLC #H!bna #BCHCS/L.U.B/DIA #ICE #Greyish #SIGMA #HINT #DCrunch #STOPES #GIRLKIND #BlingBling #BlueFox #BotoPass #BVNDIT #Cheatcode #Fainit #HotIssue #January #WeGirls #TRCNG #WSGWannabe #SONOKI #TheWhales #RedSquare #ODES #kcrushamerica #MVP #Manito #NUESTM #Mamadol #MMD #LunarSolar #Kamisama #BugAboo #AmyX #LST #KAIROS #4seazn #Beonnew #AWEEK #N.CUS #VENUS #GIG
Related Articles