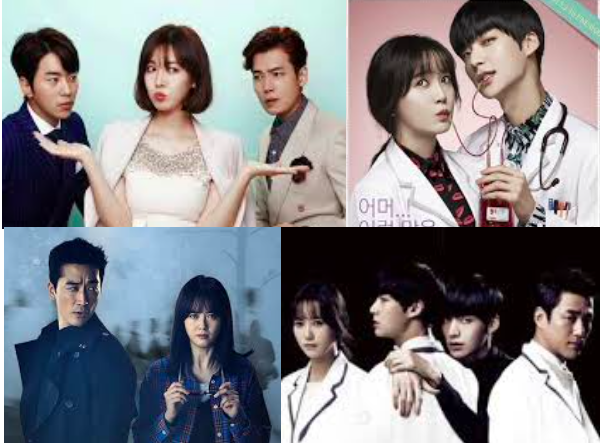 Korean dramas have been a crucial facet in the spread of the globally eminent Korean Hallyu. The industry is coupled up with off the chart creativity that is brilliantly served through heart throbbing acting skills that maintains the viewers' interest and cirousity through the plot. Among the magnificently crafted Korean storylines, below are the highly rated K-dramas whose title starts with letter "B".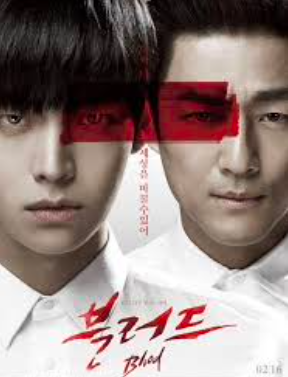 1. Blood
What better way to start off than with the most adored drama of all time. The vampire themed medical drama gracefully blends with modernity in a bid to showcase the plight and struggles of uprightness and love in a society deeply ingrained by hate and selflessness. The overly talented and charming surgeon Ji Sang (Ahn Jae Hyun) is a VTB-01 infectee and an original vampire. The outwardly cold being, but soft on the inside, operates on the principle of human life sanctity thus suppressing his blood thirst and using his overrated knowledge and skills to treat patients. In a bid to oversee human life preservation, Ji Sang treads on Jae Wook's territory who is a VTB-01 infectee and whose blood intake is disguised in cutting-edge approaches with an overall threat to humanity. The equally matched rivals engage in thrilling encounters crammed with suspense and nerve wrecking emotions that are balanced by romance kindling sessions between Ji Sang and his childhood friend Yoo Ri Ta (Kyu Hye Sun). The drama is coupled up with hope that is often crushed and some barely revived, heartbreaking revelations and extreme evil schemes but with a glimpse of love and happiness that keeps the viewers on their toes. The ending is rather a bitter-sweet version that leaves viewers in ranting questions regarding the author's sanity and hopes that there would be another final episode awaiting reveal.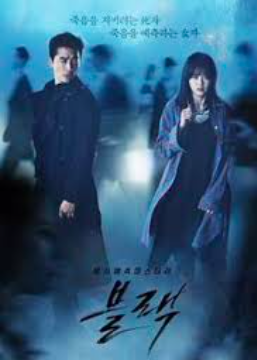 2. Black
This gothic drama is highly rated for its unique and rather tricky theme that is well balanced and craftily maintained interest throughout the story. The fantasy romance thriller involves Moo Gang (Song Seung Hean), a grim reaper who in search of his runaway apprentice in the real world encounters Kang Ha Ram (Go Ara), a human who can see ghosts and foresees death as black shadows. Moo Gang inhabits the body of Ha Ram's childhood crush and the two end up cooperating under mutual benefits of Moo Gang using Ha Ram's powers to find his runaway apprentice and Ha Ram helping out his crush and having a life's purpose. Through the episodes, heartbreaking scenes set in even as love, the search for justice and life's worth and purpose, weight of losing loved ones, truths and damaging lies interweave in the collaboration fabric. Every episode is overly packed with overwhelming feelings that are carried over to ensuing scenes resulting in a baggage of mixed emotions and anxiety that keeps the viewers wanting more. The dreading ending is one to anticipate for as it is a concoction of expectations and uncertainties especially regarding the love triangle romance, which displays the overall creativity of the author and is brilliantly showcased through the over the bar acting.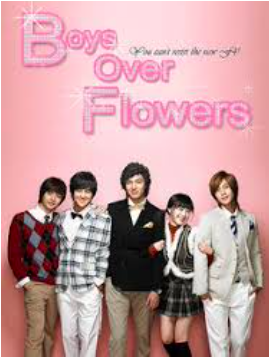 3. Boys Over Flowers
Highly rated for its emotion wrecking ability, the drama has over time birthed numerous sensational discussions on the fate of the actors. The thrilling nerve shattering drama is one of those poor girl rich boy stories with this surpassing them all owing to the love triangles involved. Fate offers the poor Geum Ja Di (Ku Hye Sun) a chance in the elite school only to engage in head on endless confrntations with the school's eminent bully group, F4; comprised of Gu Jun Pyo (Lee Min Ho),Yoon Ji Hu ( Kim Hyun Joong), So Yi Jung (Kim Bum) and Song Woo Bin (Kim Joon). Given that Ji Da's scholarship is related to F4's shunning, the group purposes to see her drop out of school through bullying and bewildering schemes. However on various occasions and under differing degrees, Jun Pyo and Ji Hu end up falling for Ji Da with Yi Jung and Woo Bin also standing up for her. Apart from the social class difference issue, a love triangle with Jun Pyo and Ji Hu, past crushes and pursuit of careers engages the viewer in a roller-coaster of emotional back to back scenes with hopes of finally getting to know the fate of Ji Da being the priority and thread keeping viewers sane. Whether love triumphs over the nerve wrecking social class pressure, career pursuit decisions or loyalty crafts the drama's ending making it worth anticipating for.
4. Beautiful World
The family drama has received eminent reception owing to its showcase of the real world encounters, especially in schools. The touching film highlights the plight experienced by youths as well as the parents' impact on their children's lives and the extremity they would indulge in to protect them. The story majorly focuses on Park Sun Ho (Nam Da Reum) and his family's quest for justice and truth regarding his school violence incident that left him critically injured. The thrilling storyline is filled with heightened emotions in the different scenarios highlighted with nerve wrecking friendship breakups, bullying, loss of child innocence, suicide thoughts and unfair treatment of cases by those in charge. The entangled relationships and actions of characters that progresses throughout the drama, in addition to the impacting decisions by adults founded on various showcased grounds, keeps the viewer at bay. The plot births points worth pondering about regarding the real world societal fabric and its engrossed ripple effect of decisions and actions. Regardless of its dark theme, the drama births the eventual realization that change is inevitable even as curiosity keeps viewers craving for the next episode. Both the young and adult actors perfectly own their roles producing emotional scenes that add up to eventually pave way to the realization of the existing beautiful world engrossed in a dark harsh environment.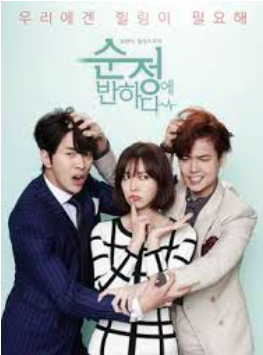 5. Beating Again
Also known as "Falling in love with Soon Jung" and "Falling for Innocence", this melodrama highlights the power of love that stands out despite the hate, revenge, injustice and fear which is intensively engrossed in the plot. Kang Mi Ho (Jung Kyung Ho) is a cynical sociopath notorious for his rudeness and tenacity specialty that wears people down. He is purposed on destroying his rival villain uncle, Lee Joon Hee (Yo Hyun Min), who sabotaged his father's company causing their family to hit rock bottom. Min Ho recognizes his secretary Kim Son Jung (Kim So Yeon) as his rival's daughter and resolves to make her life miserable, including that of her detective boyfriend Dong Wook (Jin Goo); whom he just had an unfortunate encounter with. A new heart from a transplant due to heart failure beats fast whenever he interacts with his nemesis, Soon Jung, to a point that his eyes are often tear-filled. The new heart is coupled up with mysterious nightmares and is slowly changing him into a tender-hearted man. Could it be because of the heart donor's identity and personality? Min Ho starts falling for Sung Jung but what will the future unfold given their rivalry status, Min Ho's pursuit for revenge and the mystery accident of Sung Jung's fiancé? The flaws and strongholds of the character's personalities are magnificently showcased engaging the viewers through an emotional connection.
—-P. Earlkh
Related Articles