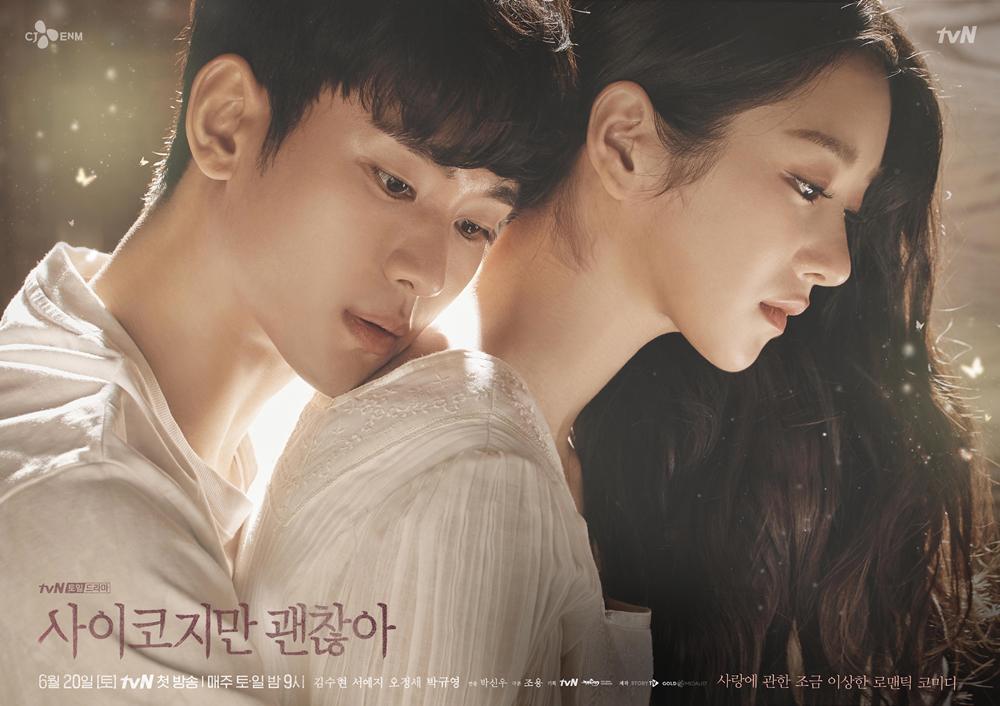 It's Okay Not To Be Okay 100% lived up to the hype. In fact, it was better than I thought it was going to be! Dealing with deep topics such as mental health, identity, and forgiveness—this show is sure to not only pull at your heartstrings but make you reflect on how you view others and your motivation in life.
Plot:
This story surrounds Gang-Tae, a man employed in a psychiatric ward who also cares for his adult brother, Sang-Tae. He crosses paths with Mun-Yeong, a popular writer of children's books who suffers from an anti-social personality disorder. All of them are orphans of sorts and share sad family histories that have affected them into adulthood.
This show has some amazing moments. I love the change we see in Gang-Tae. At first, his smile is called disgusting and disingenuous. But as he overcomes more of his past and allows himself to feel, his smile becomes authentic.
Another favorite moment was the change in Sang-Tae when he takes on the role of the older brother. It was so sweet watching him pay for Gang-Tae's dinner, give him an allowance, and eventually saving both Gang-Tae and Mun-Yeong because of his big brother role.
A scene that left me with my mouth gaping open was when Gang-Tae comes late to the photo studio with his hair slicked back and in a tux. You know the writers kept his bangs down the whole season just for that big reveal! I gasped when he entered the room. Additionally, Mun-Yeong and Sang-Tae's brilliant smiles when they saw him gave me chills!
The writers knew how to pull at the heartstrings, too. How could you not sob when Sang-Tae read the book at his mother's tree, or when Mun-Yeong tells her mother that butterfly means "cure" and not "psycho", or when Gang-Tae smiles in his sleep?
However, I do have one complaint about this storyline. A big plot hole surrounds Mun-Yeong's mother. Did she really murder Gang-Tae's mom just because she insulted her daughter? I think it would have been more interesting to say she did it as a part of her series about the murder of the witch of the west. It possibly could have been a plot point in that lost manuscript. Mun-Yeong's mother also went to medical school, so it would only deepen the creepiness of the murder if it was tactical in that way and not done out of spite.
Another question to consider— how did she recover from a crack to the head like that? There is also a scene where the dad goes "fishing" and we see a body being dumped in the lake. What was that all about? Some of these loose ends put a damper on this plotline.
One last thing on the mother—what was her end goal? She went through plastic surgery…all to watch her husband and daughter from afar? Mun-Yeong said that she felt her mom's presence. Was the woman communicating with her at all? And if so, was it all just to create someone heartless? How does one even do that? This unfinished storyline was the one major flaw I had with the show. Everything else felt near perfect! Plot: 8/10
Setting:
Mun-Yeong's house is creepy and perfect for a fairy-tale gone wrong. But over time, there is more light in the house and it becomes a home with the presence of Gang-Tae and Sang-Tae. I also really loved the OK Psych Ward's garden, overlooking the ocean. Setting: 8/10
Characters: 10/10
The lead characters in this show are fantastic! All three of them have deep layers to their personalities and I never felt like I had completely figured them out. It was exciting to see more depth as the show went on and to understand why they acted the way they did.
The side characters are just as amazing. Each of the staff at the OK Psych Ward added to the plot through humor or just their observation of events. Director Oh was my favorite! I loved the fatherly presence he gave the show. Additionally, the ward patients breed compassion. Each has a backstory of why they became mentally unstable, and it made me feel like I wanted to care more for others that suffer from similar ailments.
Lee Sang-in and Ju-ri's relationship was fun character growth to watch, as each of them learns to let go of obstacles in their lives. Gang-Tae's BFF, Jae-soo, was a very helpful character too. He was not only humorous but allowed us to see an outsider's view of the family dynamic between Gang-Tae and Sang-Tae. Characters: 10/10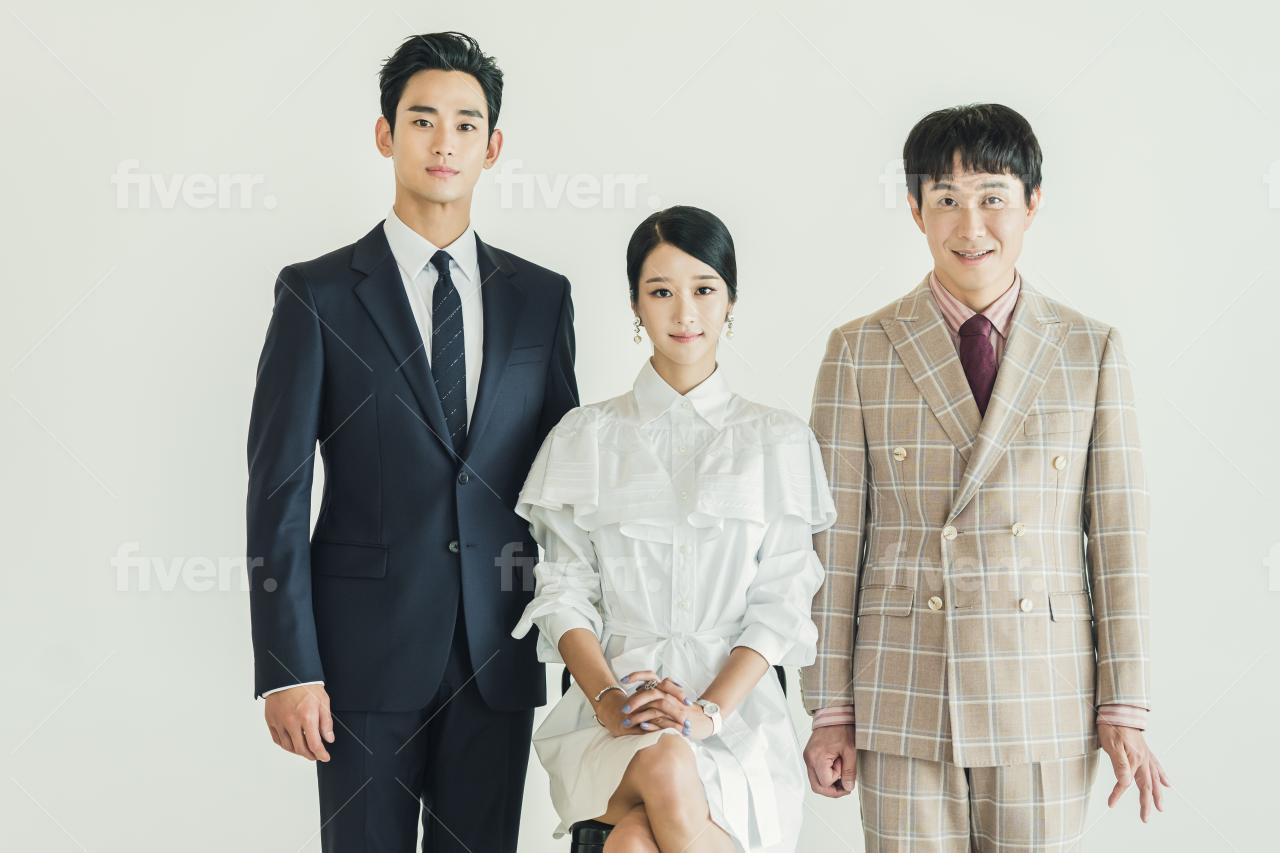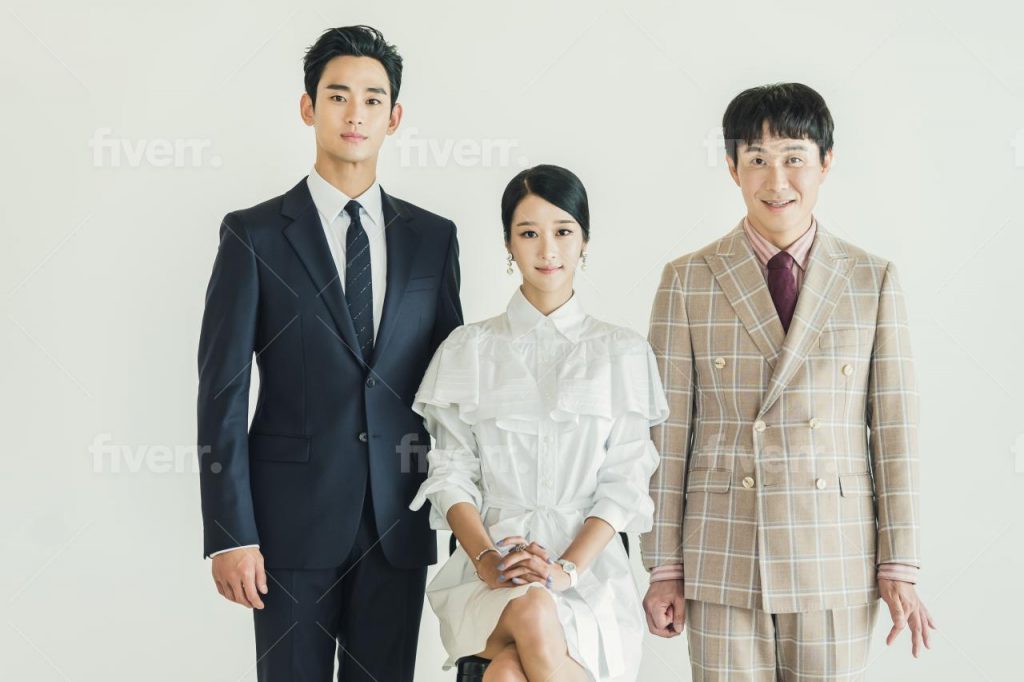 Theme:
There were several themes in this show that I really loved. One was identity—all three of the main characters had negative childhood experiences that they carried into adulthood. In the first episode, Mun-Yeong reads her book which says if obstacles are not overcome you will remain a child whose soul never grows up. We see this idea portrayed in scenes where it would place their childhood-selves in real-time. They were attached to their past obstacles and let them define their lives. Sang-Tae, Gang-Tae, and Mun-Yeong were all still those children whose souls never grew up. But in the end, we belong to ourselves—Gang-Tae belongs to Gang-Tae! They grew into who they were, not what their pasts define them to be.
Another theme was family. With the main characters' families being detached or non-existent, it helped redefine what that commitment looks like. It was beautiful as they took a family portrait, made spoken and unspoken promises to each other (like Sang-Tae saying he would leave the house over his dead body!), and truly caring for one another as a family would. Such tender moments around the dining table and silly scenes with Mun-Yeong and Sang-Tae arguing like siblings. Theme: 10/10
OST:
The OST is so rich! Some of my favorites are "Breath" by Sam Kim, "Wake Up" by Elaine, "Got You" by GA EUN, "In Your Time" by LEE SUHYUN, "In Silence" by Janet Suhh, and "Hallelujah" by Kim Feel. OST: 8/10
Final Score:
This show left me feeling so whole. It made me want to appreciate my relationships more, be my authentic self, and recognize that everyone is going through a battle. It's Okay Not To Be Okay taught me exactly what the title says—we all have our struggles and we support each other in those burdens. For a drama that you will want to binge and happy cry at the end, this is for you! Final Score: 9/10
—-E. Boyd
Related Articles