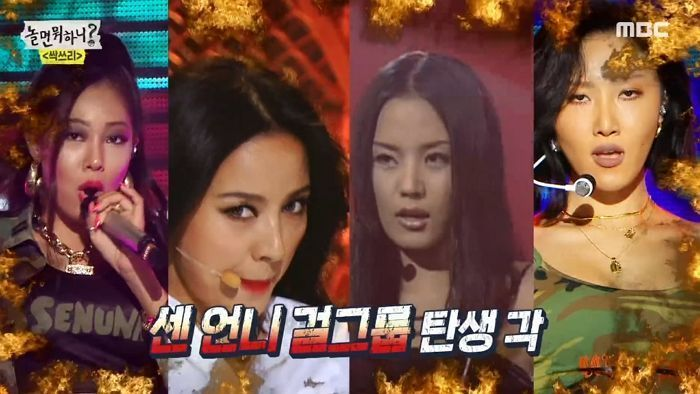 Back in June, while planning the debut of SSAK3 – with Yoo Jae-suk and Rain on "How Do You Play?" – Singer and former girl grouper Lee Hyori revealed that she wanted to form a dream girl group with Jessi, Hwasa, and veteran singer Uhm Jung-hwa. The mentioned three expressed excitement about the idea that the four singers could get together for a project girl group.
Within a few weeks, a representative of "How Do You Play?" officially then confirmed that the four women would be holding their first meeting to negotiate the details of the new project.
The source also stated that "It's true that they will be coming together for their first meeting on July 31. They have not yet come to a decision on whether they will be appearing on the show. It seems that they will be discussing matters like that at this meeting."
Is anyone excited about Hyori, Jessi, Hwasa and Uhm Jung-hwa being a girl group?
J.Chung.
Related Articles