Hwang Chi Yeul is a South Korean singer who was born in 1982, the third of December in Gumi, North Gyeongsang province of South Korea. In his teenage years Hwang Chi Yeul was obsessed with dance especially B-boying; however, he always wanted to be a singer.  In the ninth month of 2004, he moved to Seoul where he started singing. He did spend his twenties as a part time worker and a teacher in music schools where he taught vocals and idol bands like Hello Venus and Infinite among others.
Hwang Chi Yeul competed in the fourth season of "I Am A Singer" where he was number three in the finals which were held in China. He took on the challenge to capture the audience with a combination of Korean and Chinese songs. Hwang Chi Yeul went ahead to showcase his other talents such as dancing and b-boying all through his performance on the stage. His introduction was resonating and motivating to upcoming artists, he explained how he taught vocals as his way of making ends meet and the tough patch he went through which almost made him give up. He, however, did let go of his dream of becoming a singer yet he believed someday he would sing before many people. The fourth season of "I Am A Singer" was among the platforms which gave him the opportunity to sing before many people (Cheung, 2017).
In 2007, Hwang Chi Yeul made his official debut where he released a single digital album named "Chi Yuel" and another full-length studio album named "Five Senses." In March of 2015, he made an appearance in the song named, "I Can See Your Voice" on "Mnet" in Korea. His performance on the show was great and a big success, it became the turning point in his life, since that time, he started appearing on other shows on TV such as "Knowing Bros," "Happy Together" and "Radio Star" among others. He also became an advertising model, and he actively participated in brand ambassador positions. Among the best performances of Hwang Chi Yeul include a Chinese version of BIGBANG's "Bang Bang Bang," and Wang Lee Hom's "Change Me" among others.
Image of singer Hwang Chi-yeul performing on the fourth season of "I Am A Singer" in China.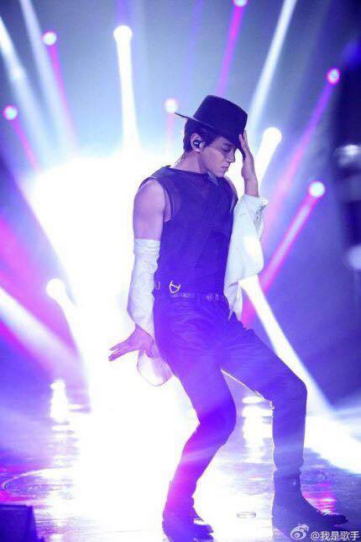 The 33-year-old, Hwang Chi Yeul proved that age is just a number as he did not only show his sleek dance moves throughout the "GOKpop" Malaysia concert but also the cute and sexy side of him at his fan meeting on the 21st of January at Arena of Stars, Genting Highlands.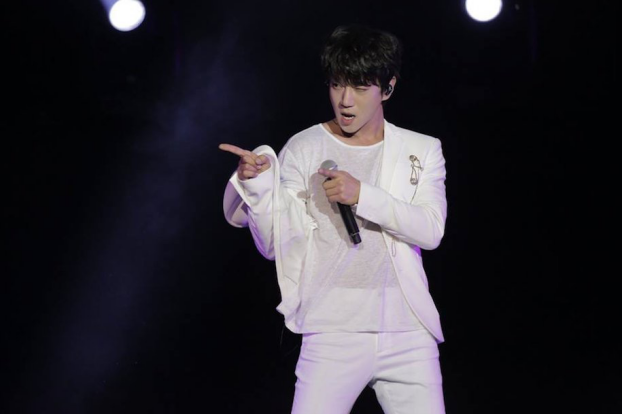 —-Beverly Wang
Related Articles