The Philippines is a country in South East Asia. Historically called the Pearl of the Orient, the country has a rich culture that resulted from a fusion of many different foreign influences.
Seven thousand and a hundred islands compose the Philippines. With these many islands to explore, travel would definitely be at the top of the list of "Fun Things to Do in the Philippines." Beaches abound in all the three major geographic divisions of the country, namely Luzon, Visayas and Mindanao. Some of the most famous ones being El Nido in Luzon, Boracay in Visayas, and Siargao in Mindanao.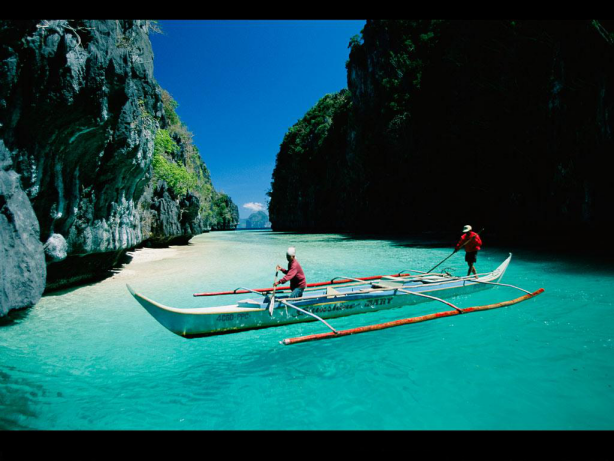 El Nido
Apart from the many beaches one can swim in, the Philippines also boast of rare tourist spots. To name a few, let's start with Mayon Volcano. Located in the Bicol Province of Luzon, it is famous for being able to maintain its "perfect cone" shape despite volcanic eruptions. Another volcano, fondly described as the "volcano on an island within a lake within an island", Taal Volcano is the smallest active volcano in the world. The Banaue Rice Terraces, ranked 19 among the 100 Wonders of the World, is also found in Luzon.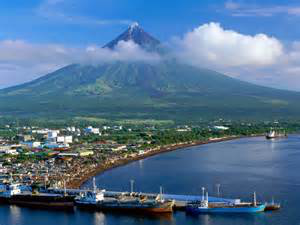 Mayon Volcano
Traveling a lot can make one definitely hungry, so going on a food trip to complement one's travels is a must for better immersion into the Filipino, or Pinoy culture. Adobo is the viand most famously associated with Filipinos. Each region has even come up with varying versions of it. Basically, it is any meat, but mostly pork and chicken, cooked slowly with vinegar, soy sauce and lots of garlic. One has never been truly to the Philippines if one has not tasted Adobo. Drawing from Spanish, American, Chinese and Malayan influences, the Filipino food best represents this country's culture that has been enriched by its past conquerors.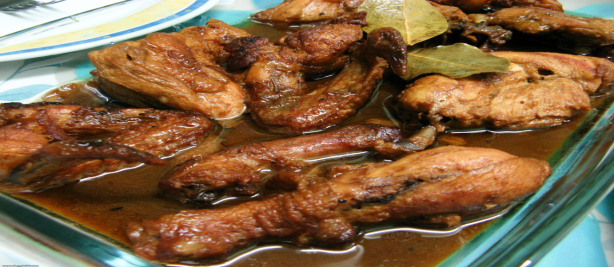 Chicken Adobo
Filipinos are great and talented musicians. So much so that another fun thing to do in the Philippines would be is to attend a live concert, watch a musical play, or even be part of a live audience in one of its afternoon primetime shows. Attending a fiesta during the summer season, typically in the month of May, could also be a unique alternative. The Filipinos, mostly belonging to the Catholic Religion, celebrate fiestas, which are colorful events with various activities aimed at honoring saints or the Blessed Virgin Mary, the mother of God. In fiestas, processions take place where the patron saint of a particular locality is paraded, usually ending in a celebration of Mass inside a church. Talent shows for singing and dancing are mainstays of fiestas. It is here where some of the country's famous talents got a break to start their careers. Carnivals and flea markets are also known to sprout up, allowing the common folk a breather from their daily routines. Videoke machines are a hit business during these times because the Filipinos love for singing will always be part of any celebration.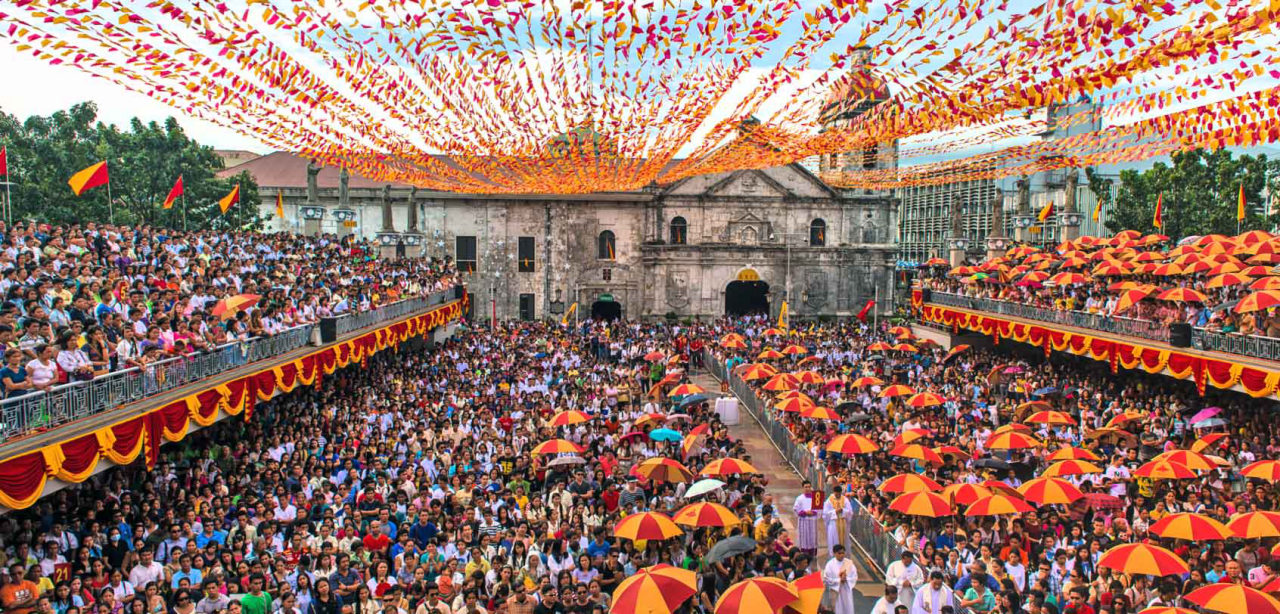 Festival Mass
Travel. Eat. Participate. – Three fun things one can do in the many islands of the Philippines.
—-Im Malixi
Related Articles